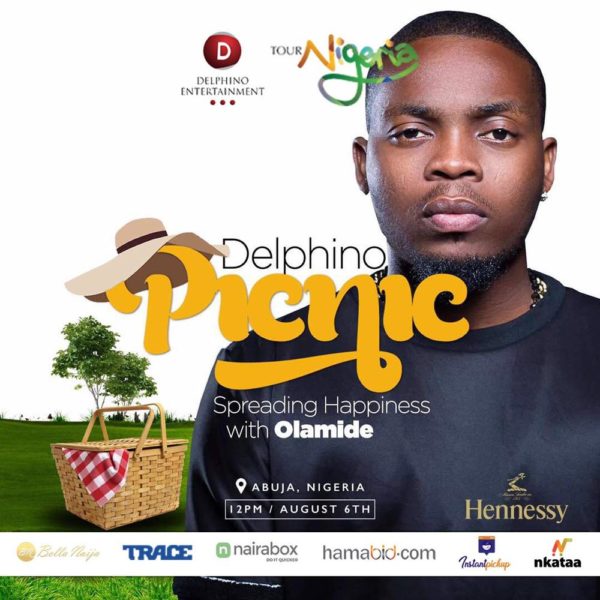 Delphino Entertainment in collaboration with Tour Nigeria presents "Delphino Picnic" Abuja's biggest day event. An exciting event with great music, refreshment and games. Enjoy a chilled day with your picnic blanket, amazing music and delicious goodies from various vendors at the event. This event will show you just how beautiful the city and the people are. This edition of this picnic is tagged "Spreading Happiness" you don't want to miss this.
Date: Sunday, August 6th, 2017
Time: 12.00 pm
Online tickets cost N2000 while tickets at the venue go for N3000. You can purchase the tickets on www.nairabox.com
Follow @delphinoent and @tournigeria for more info.
——————————————————————————————————————————-
Sponsored Content