"So what if we don't look like everyone else" – Idia Aisien on Self Love + See Photos of her Vacation in Greece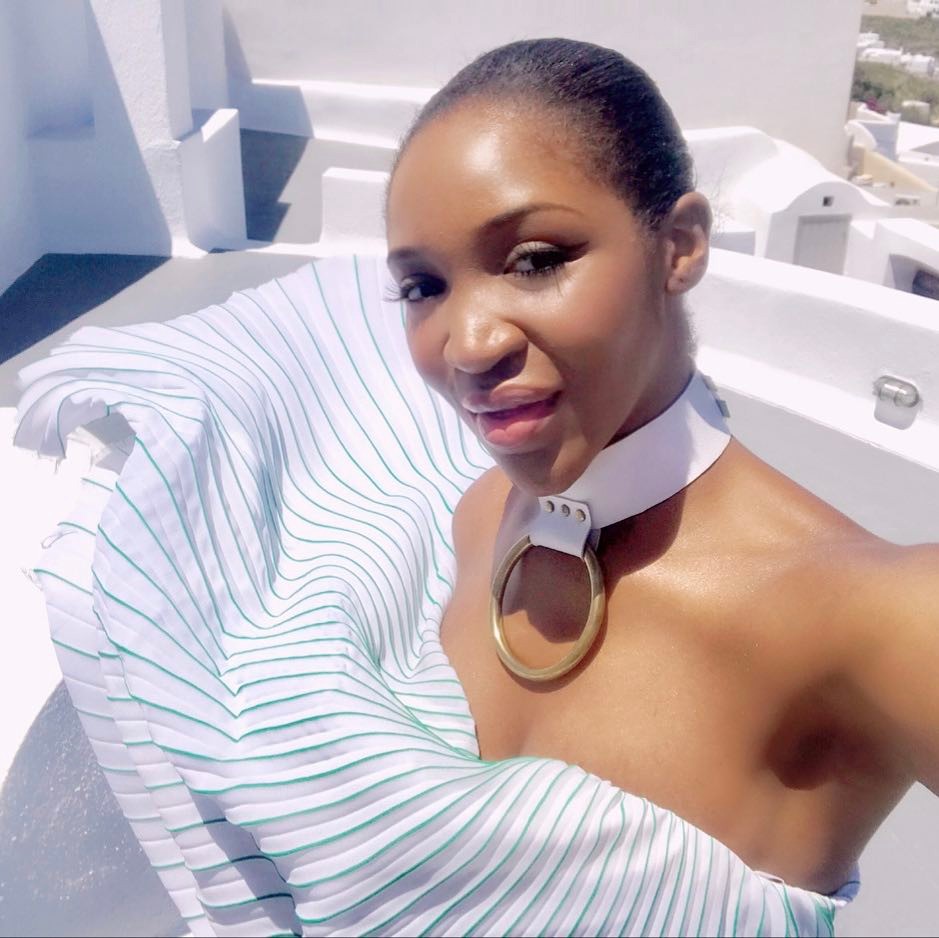 Model and talk show host Idia Aisien took to her Instagram page today to share a message on self love. She revealed that she once disliked her nose so much and at a point wanted to get a nose job.
She explained that "it all sounds so silly now," adding that there is nothing bad in being different from everyone else and only self love and peace can change one's outlook on life.
She wrote:
I'll admit the one thing I always wanted to change was my nose. I used to get so many horrible messages and people would tease me about how it looked. I always planned to become very rich and get a nose job so it could be more pointed…it all sounds so silly now, what's wrong with having a nose that's different?? So what if we don't look like everyone else? I have to be happy with who I am, it's the self love and the peace that changes your outlook on life; and it's the gratitude that opens doors??❤️ Cheers to self love?#Gratitude#peace#Greece#Santorini#Greece2017#idiatravels#tvgirl#happiness
The TV girl also shared photos of her vacation in Greece. See below: