Kano Speaker's Resignation: Bribery Allegation "all falsehood" – Dangote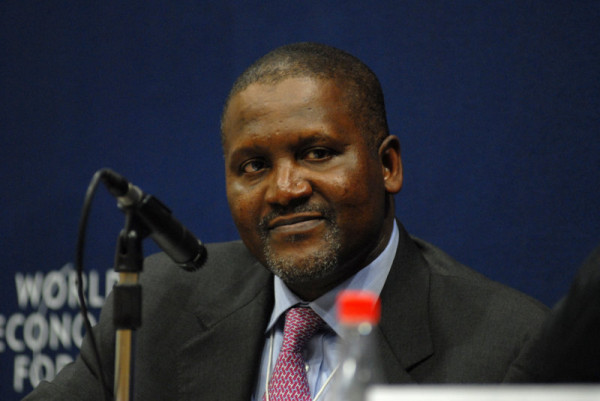 Africa's leading industrialist Aliko Dangote has an advice for the committee set up by the Kano State House of Assembly to probe a bribery allegation against its former speaker Kabiru Alhassan Rurum.
"Don't waste your time, it's all falsehood," a statement by Dangote Group said.
Dangote Group spokesman, Tony Chiejina said the allegation has no foundation whatsoever and is an "outright falsehood".
Rurum in an interview on June 20, while responding to the bribery allegation by an online news portal, described the story as false, designed to tarnish his image and bring the whole Assembly into disrepute.
According to him, the report is also targeted at creating tension and chaos among the lawmakers and ridicule the personality of Dangote.
"The story was just a fabrication, a tissue of lies and unjustifiable, because there was never a time I met with Dangote to discuss such issue, not to talk of him offering bribe to us."
The news portal alleged that Dangote bribed Rurum with N100m to stop the Assembly's probe of Emir of Kano, Muhammadu Sanusi II over financial misdeeds.
He said that the intervention of Acting President, Yemi Osinbajo, Northern Governors and other notable Nigerians to stop the probe was channeled through the state governor and not the assembly.
"It is a tradition that when such things happened, the Governor gets in touch with us as one of the three arms of government. Therefore, the governor forwarded his request letter appealing for the suspension of the investigation on behalf of all the concerned citizens."
Chiejina on Monday said that the allegation has been 'embarrassing' to Dangote.
"Aliko Dangote does not even know the embattled speaker, Hon. Kabiru Alhassan Rurum, let alone being his friend as alleged by the report," Chiejina said.
Meanwhile, the Kano Assembly has asked a five-man committee to investigate the allegations against Rurum.
The new Speaker, Abdullahi Atta, proposed the investigation at the plenary. It was unanimously accepted by the house.
Atta gave the committee, which has as the chairman, the Deputy Chief Whip of the Assembly, Muhammad Butu-Butu, a member representing Rimin Gado/Tofa Constituency, three months to submit its report.
The former speaker had, in his resignation letter, said he resigned in order to protect his image and that of his constituency over the corruption allegations.
Rurum told newsmen after the plenary session that he has urged his colleagues to be fair and just while conducting their investigation.