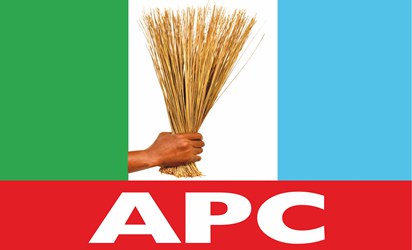 The National Publicity Secretary of the All Progressives Congress (APC), Bolaji Abdullahi in a press statement has said that 4 years is too short for the party to fulfill their manifesto promises.
According to The Nation, Abdullahi said this while speaking about the recent events in the People's Democratic Party (PDP), with Ahmed Makarfi declared the leader of the party.
Abdullahi said that APC is happy the PDP has begun to talk about holding them accountable for the promises made during its 2015 elections campaign.
He said that a manifesto cannot be achieved in four years, urging the PDP to be "fair."
He said:
In recent past, the PDP brand of opposition politics had been characterized mainly by allegation mongering and open incitements of separatist agitations across the country. It appears however that the outcome of Wednesday ruling is beginning to set them on a different course. We are therefore delighted that the PDP is beginning to talk about holding the APC accountable for the promises in our manifesto.

We want Nigerians, not just the PDP, to hold us accountable for every promise contained in our manifesto. We only urge them to be fair. A manifesto is not a four-year programme. If PDP had fully implemented its manifesto in the 16 years that it was in power, Nigerians would not have been attracted to the APC promise of change in 2015, because there would have been little left to promise."

These few good men and women left in the PDP would do well to listen to ex-stalwarts of the party like the former Akwa Ibom governor, Obong Victor Attah who has advised that the party needs an urgent change of name because the PDP brand is already damaged beyond repair.

But Nigerians know that even with a change of name, it is not the cowl that makes the monk. Therefore, like Attah asked, "Now that they have resolved their crisis, what is left of the PDP?" Senator Makarfi and his supporters should take a break from their victory dance to attend to this question.
He continued:
We need to point out however that APC is the new wife that is busy working at the kitchen that has been looted empty by the former wife who had made away with the entire foodstuff and even the kitchen utensils. Nigerians know this.

If the food is a little late in coming, they understand the circumstance. But if that other thieving wife now begins to argue that she was a better cook and should be brought back into the kitchen because the new wife is a slow cook, then that should pass for hypocrisy.

No matter the temporary hardship that we may be experiencing, Nigerians know better than to bring PDP back to power so soon for fear that this time, they might disappear with the kitchen itself.

We also note with regret, PDP's penchant to mock President Muhammadu Buhari with his health situation. We admit that the health of a president is every citizen's business. However, it is un-African, if not ungodly, to continue to taunt a man and even challenge him to a fight at his moment of weakness.

We have seen in the last few days, some members of the PDP who have boasted to defeat President Buhari in 2019. We urge Nigerians to Google the names of these individuals and see what comes up. It is however understandable, even if not acceptable, that when the lion is enfeebled, even a rabbit would grow the temerity to tweak its tail.

We urge Nigerians to remain resolute in support of the APC and President Muhammadu Buhari.  We are confident that whatever difficulty we are going through at the moment is only a passing phase.