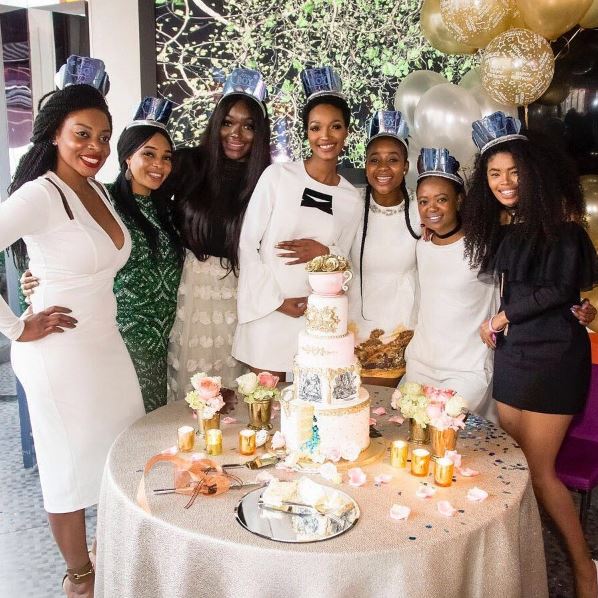 Tanzanian supermodel Millen Magese, who welcomed her son on July 21, 2017, held a gender reveal party with friends and family in December, 2016.
Her best friend Funmi posted photos and videos from the party on Instagram on Sunday.
There was a towering cake, the inside of which was going to be pink to indicate she was having a girl, or blue for a boy.
See the photos and videos below: