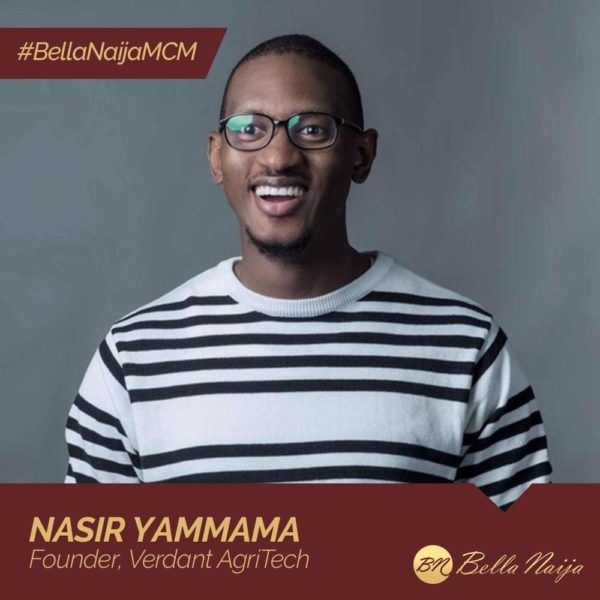 In a country heavily dependent on oil revenue, one man Nasir Yammama is working to take it back to agriculture which built most of its lasting structures, especially in the wake of falling oil prices due to reduced dependence on the product.
In Nigeria, rural farmers make up a large percentage of the population, but lack the necessary information and funds to increase their harvest.
Nasir Yammama is harnessing the power of simple, low-cost technologies to help local farmers produce more crops and increase their sales. He is the founder of the social enterprise Verdant Agritech Ltd, which began in 2015 by teaching 50 farmers how to use low-cost mobile phones to access market and weather information, management skills and financial services.
Verdant's "objective is to avail and democratize agricultural information so as to enable the cutting down of the cost of doing business in agriculture to a great extent…. We help farmers to produce more food with less input and better managerial support."
Now, in collaboration with Oxfam and GIZ, Verdant is supporting 25,000 farmers through a mobile platform which makes smallholders more visible to the markets, and provides agricultural data for improved food production. Nasir's vision is to transform agriculture in Nigeria and enable farmers to double or triple their yields.
Nasir studied information technology and business information systems at Middlesex University, London and has a masters in creative technology.
He was selected among 50 Global Entrepreneurs for the MIT Global Entrepreneurship Bootcamp and won numerous awards, including the British Council and Virgin Atlantic's Enterprise Challenge in 2015.
This gave him the chance to be mentored by Richard Branson and receive a start-up grant for Verdant.
He was named in Forbes Africa's 30 Under 30 list for 2017 and also received the Queen's Young Leaders award June 2017.