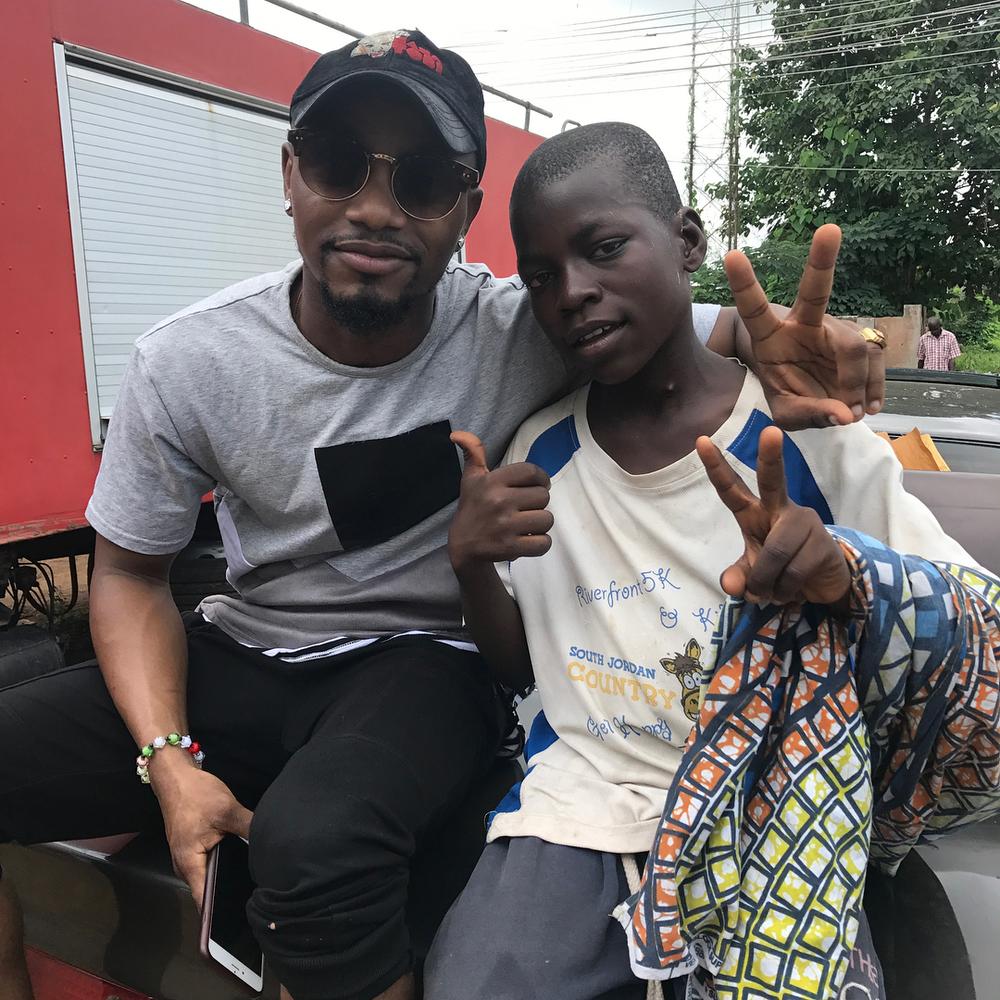 Popular comedian Oluwakaponeski popular known as Mama Tobi for his comedy skits today shared an encounter he had with a child in Abuja.
He explained that he met the boy Mohammed Suleiman who hawks sachet water on his visit to the University of Abuja.
Having just given a talk to the students, they rushed the boy's water leaving him without payment.
Oluwakaponeski then proceeded to interview the boy and was surprised to discover that the boy was good with mathematics.
He shared a photo of himself and the boy promising to help the him no matter what it takes:
Let me tell you guys the story of Mohammed Suleiman. I popped up today at the University of Abuja and suprised the student at their Inter gender switch day. I took the mic to talk to them about the importance of education, and why they should not be distracted by the things that don't matter. A little boy was following me around selling pure water. The sun was really hot and all of a sudden they rushed all his pure water I saw the look on his face and I knew he was mad about it so I told him to stand beside me. After the show we were walking to my car together and he said they rushed his pure water and I said I know. I let him know that was his responsibility not mine. Mohammed admitted it was his responsibility so I knew Mohammed understood a little something about being held accountable. Thats huge for me so I asked him how much was the money for the pure water and he said 190 he said he wasn't in school because of a book that cost 700 and I told him I would give him money for the books which was what he calculated everything and said the right price. Mohammed was also good at mathematics. I asked him why he wasn't in school and was selling pure water instead he said it was because of school supplies. So what we will not do is have Mohammed stay on the street selling pure water if he understands that he is responsible for his actions and he is good at mathematics . I felt like Mohammed deserved way more. I gave him my numbers to have his parents contact me So I will be making sure Mohammed gets all the supplies he needs to be back to school. So Mohammed is my homie now. There are a lot of special people out there. They just need hope. We should pay attention and recognize one when we see them
#MamaTobi
#TakeMohammedbacktoschool
#BetheMovement
Photo Credit: Instagram – @oluwakaponeski