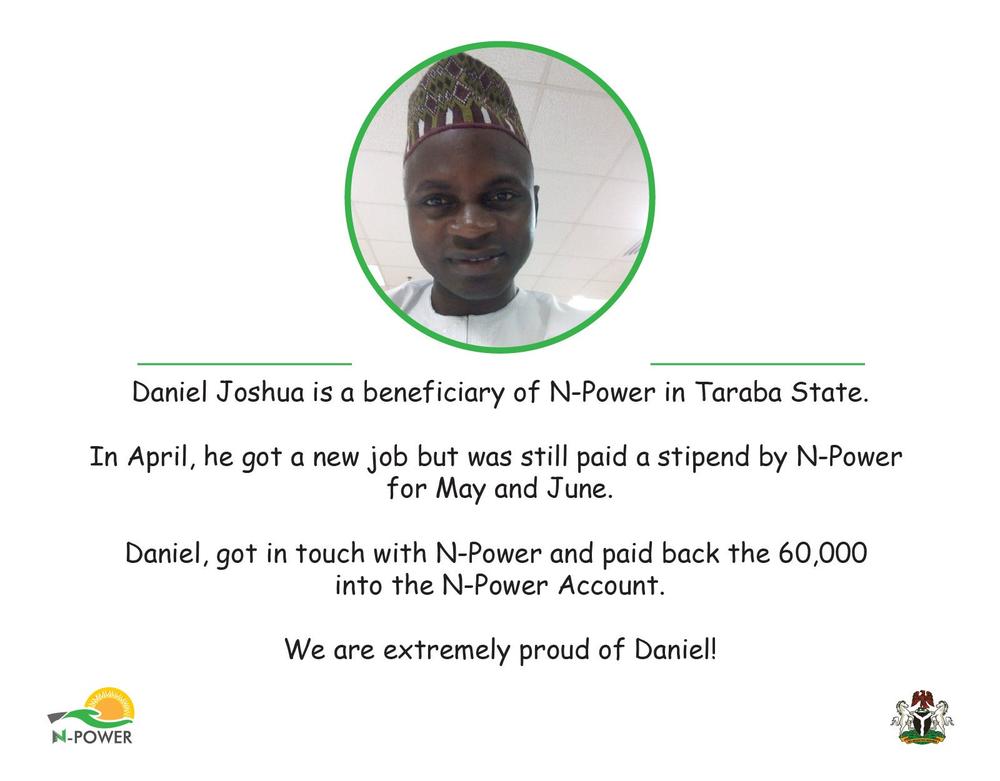 The Acting President Yemi Osinbajo on Twitter on Saturday morning thanked a man who refunded payments made to him under the N-Power scheme.
The man, Daniel Joshua, had gotten a job in April but was still paid the N-Power stipend for the months of May and June.
Daniel contacted the N-Power officials and refunded the stipend, and for this the Acting President thanked him on Twitter.
"A story of integrity. Daniel refunded payments of N-Power stipends credited to him for the period he had already disengaged from #NPowerNG," Osinbajo wrote.
A story of integrity.
Daniel refunded payments of N-Power stipends credited to him for the period he had already disengaged from #NPowerNG pic.twitter.com/LqF01Q1roj

— Prof Yemi Osinbajo (@ProfOsinbajo) July 1, 2017
Photo Credit: Twitter – ProfOsinbajo