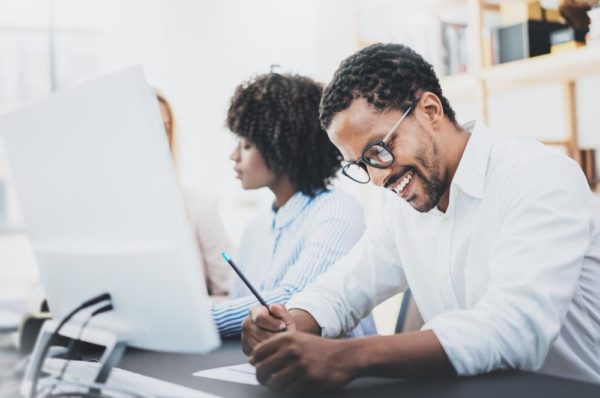 If you have been lucky enough to escape the frustrations of a bank, let me be the first to say you are a very lucky fellow.
I cannot understand why banks find it so "sweet" and easy to take one's money, but when it is time for this money to be withdrawn/collected, it becomes an issue.
I witnessed a scene my first time in Akure. We were all on a very long queue to use the ATM. Everyone was bored and tired of standing when suddenly, we heard the loud screech of a car and a middle aged woman jumped out of her car and raced into the bank, hurling insults at an invisible entity whom nobody knew.
We were curious. "Wetin happen. Who dey quarrel her?" One man was bold enough to ask out loud. For a few minutes we were kept in suspense, our ears watering in advance for the hot news we knew might eventually get to us.
Fortunately, a few minutes later, a young woman who had been in the banking hall finished her transaction and walked out.
Again, the same man quickly stopped her as she made her way out of the gate when he asked: "Sister, why the woman dey shout inside the bank? Wetin happen?"
As if she had been waiting to be asked, the woman launched into a tirade. One would have thought she was the offended party. She told us that the woman's son lay in a critical position in the hospital and money was needed urgently before he could be treated but the bank had suspended her account, giving senseless excuses. She added that the woman had visited the bank several times, but they had refused to sort out her issues . This was why the woman had stormed the bank – refusing to leave until she got her money.
Of course, many people had something to say. One person remembered how her money been deducted unduly and how it had taken months for it to be refunded. Another man told the story of his brother who had experienced the same thing.
"Good for this bank people. That woman obviously didn't come here to play. Dem don enter am." One man said laughing out so loud.
Over the years, I have also had very terrible encounters with banks. At some point I swore that I would build a wooden box and use it as my own vault just to avoid bank troubles.
That is how it is with most people; banks have become thorns in people's fleshes. When your money is about to be swallowed by them, they are all smiles but the moment you want your money, they bring up rules and reasons why your money can't be given you. Most times, clients are never told of these rules until the problems start.
I remember when a particular bank tried to force me to apply for an ATM card. I refused, but to my greatest surprise, they went ahead to make a card for me, deducting my money. I was so mad I visited the bank to give them a piece of my mind but after everything, the money couldn't be refunded as the card was already made in my name.
However, I do not blame these bank workers. After all, they act on the orders of their superiors. It is the day a person loses his or her life because a bank had withheld money meant for something critical that banks would learn.
Has a bank ever held your money unduly? Please share your experience in the comment section.
Photo Credit: Kantver | Dreamstime