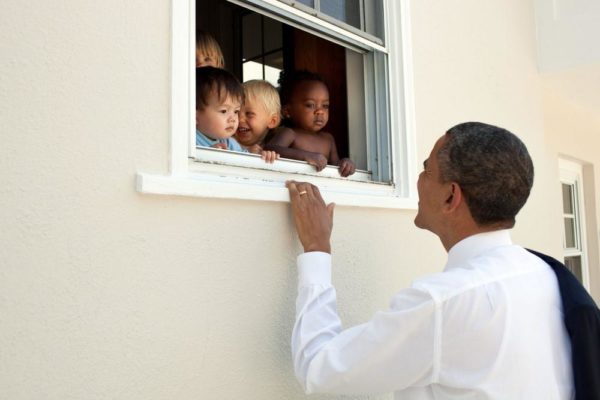 Former U.S. president Barack Obama's response to the #Charlottesville protests by white nationalists may become the most popular tweet in the history of the social network.
Earlier on Tuesday, it was the third most popular, behind Ellen DeGeneres' Oscars 2014 selfie (2.4m "likes" and 3.4m retweets) and Ariana Grande's message to her fans that she was "broken" after the tragic attack on her concert venue in Manchester on May 22, 2017 (2.7m "likes" & 1.1m retweets)
The tweet has however surpassed Ellen DeGeneres' in terms of "likes" and is now the second most "liked" tweet of all time
If only Bradley's arm was longer. Best photo ever. #oscars pic.twitter.com/C9U5NOtGap

— Ellen DeGeneres (@TheEllenShow) March 3, 2014
broken.
from the bottom of my heart, i am so so sorry. i don't have words.

— Ariana Grande (@ArianaGrande) May 23, 2017
Obama, following the #Charlottesville protest had tweeted a photo of him and some kids, alongside a quote by the late Nelson Mandela.
"No one is born hating another person because of the color of his skin or his background or his religion…" pic.twitter.com/InZ58zkoAm

— Barack Obama (@BarackObama) August 13, 2017
"People must learn to hate, and if they can learn to hate, they can be taught to love…"

— Barack Obama (@BarackObama) August 13, 2017
"…For love comes more naturally to the human heart than its opposite." – Nelson Mandela

— Barack Obama (@BarackObama) August 13, 2017
Photo Credit: Twitter – @barackobama