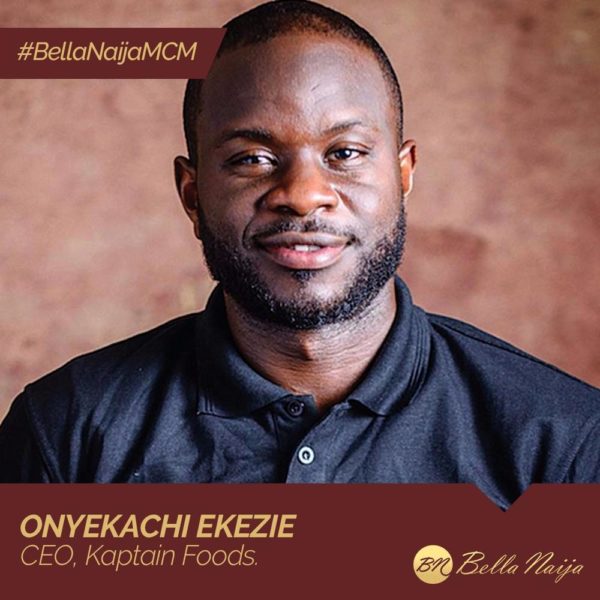 Our #BellaNaijaMCM this week Onyekachi 'Kachi' Ekezie is meeting a very important human need – food. The demands of one's job and business in the fast-paced society of today is creating a problem of fixing one's own meal for some people, and Kachi is working to solve it.
Having worked as an engineer in the Oil & Gas industry in the U.S for 8 years, Kachi relocated to Nigeria, worked in the engineering field for sometime and later founded Kaptain Foods Limited.
Kaptain Foods is a food processing company which produces a blend of pre-cooked and packaged food products to serve the needs of families around the world.
The company produces a range of fully cooked and packaged ready-to-eat tomato stews using locally grown fresh produce and spices.
The company is continuously working on "better ways to support life-styles, reduce stress, and provide healthy food options in a scalable way that can cater for all the various segments of the economy."
Kaptain Foods has also received support from the United States Agency for International Development (USAID) seed fund implemented by the Nigeria Expanded Trade and Transport Project, which helped agribusinesses in Nigeria develop business plans, generate investments and facilitate exports.
Kaptain Foods has opened up markets in Ghana, and are exploring markets across sub-Sahara Africa, the U.K. and U.S.
Kachi was also featured in Forbes' 30 Most Promising Young Entrepreneurs in Africa 2017 list.