Edo Government confirms 2 Cases of Lassa Fever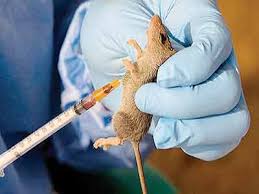 The Director of Primary Health Care in Akoko-Edo Local Government Council of Edo, Dr. Sunday Yerumoh, on Monday confirmed two cases of Lassa fever in the locality.
Yerumoh made the confirmation in an interview with the News Agency of Nigeria (NAN) in Igarra, the administrative headquarters of Akoko-Edo Local Government Area.
He disclosed that the patients were quickly admitted in the Surveillance Unit of the local government health care centre, when health personnel noticed that they displayed symptoms of Lassa fever. He said:
The patients were brought to the surveillance unit of the local government and their blood samples were positive.

And in conjunction with the Institute of Lassa Fever Control at the Irrua Specialist Teaching Hospital, we quickly moved them to Irrua and we were able to contain the spread of the disease.
Yerumoh said the patients were currently responding to treatment at the Irrua Specialist Teaching Hospital.
He advised the public to ensure that they maintain a very high standard of personal hygiene and ensure that their environment is kept clean.
Yerumoh said that the council has stepped up its campaign on maintaining a clean environment at all times, to stem the tide of the virus.
He urged the people of the community to be vigilant and avoid contact with rats. He said:
We need to step up preventive measures and this means people must maintain a high level of hygiene at all times.

Foodstuffs should be kept in rodent-proof containers and people should also desist from drying their food stuffs on the road, as they never can tell when rats will defecate or urinate on them.
The primary healthcare director added that the local government will continue to sensitise the community on the danger of lassa fever and other related diseases.
We will continue to carry out sensitisation at every flag-off opportunity of our health programme, to enable our disease surveillance officers to enlighten the people on the danger of lassa fever and other related diseases.

We will continue to go round the communities to sensitise the people to ensure they keep their environment clean from any form of diseases,'' he said.
Lassa fever, also known as Lassa Hemorrhagic Fever (LHF), is a type of viral hemorrhagic fever caused by the Lassa virus.
The virus is commonly transmitted by rats with symptoms including fever, weakness, headaches, vomiting, muscle pains, bleeding, and multi-organ involvement.