Paraguayan Government presents TB Joshua with Order of Merit
The Paraguayan Government has honored Prophet TB Joshua of Synagogue Church of All Nations with the National Order of Merit.
According to the TB Joshua's official Facebook page, the award is in recognition of his leadership and humanitarian works.
The Board and Members of the Asuncion Municipality also declared him an illustrious visitor, and presented him with a key to the city of Asuncion.
Take a look at the post and photos below: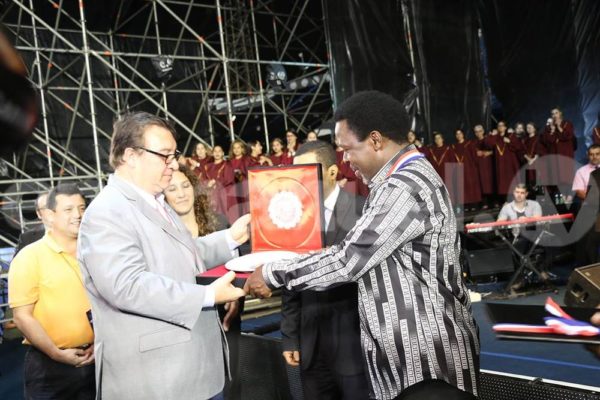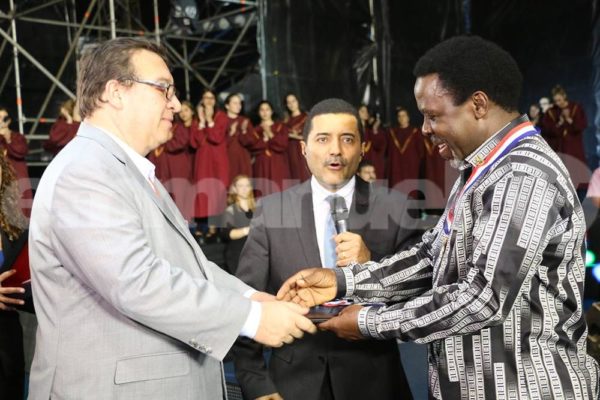 https://web.facebook.com/tbjministries/posts/1570113776442726
Photo Credit: Facebook – TB Joshua Ministries