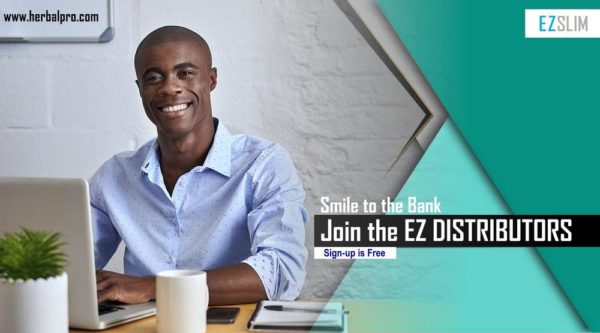 Make money daily by becoming an EZ Distributor. Do you know you can make money helping others lose weight and live a healthier lifestyle?
Herbal Pro Limited is offering you the opportunity to become your own boss! EZ Slim is the only weight loss product that guarantees its distributors mouth-watering income and benefits. And Guess what? Registration is FREE. Yes!!! Herbal Pro will provide you all the materials and support you need.
Did I also mention you don't need to come down to our office to apply? You can be anywhere in Nigeria and send in your application to become our distributor. You will be contacted within 24 hours. Register now here!
———————————————————————————————————————————
Sponsored Content