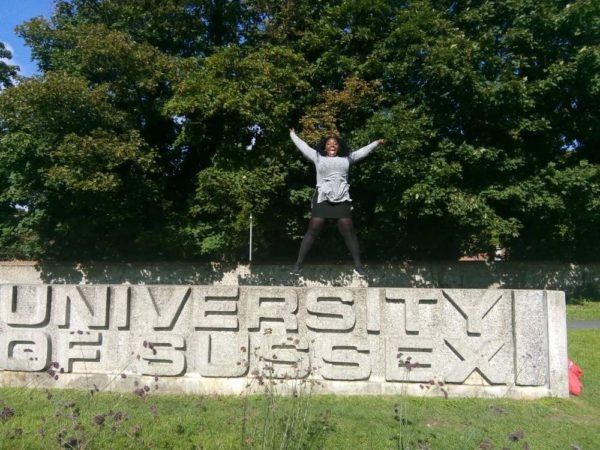 I never believed in scholarships. I just never thought it was for me. I never considered or even applied for any, before Chevening; it all seemed like one big lottery and quite a long shot.
For starters, most scholarships attract tons of qualified people, but only a few people get selected. A legion of people are sent the heartbreaking rejection email. I didn't want anyone raising my hopes high only to tell me "…thank you for applying but unfortunately at this time blah blah blah… "  Talk to the hand.
One thing I believe in however is God's good plans for me, constantly improving myself and surrounding myself with people who shatter boundaries. I always stay hungry for knowledge and ready to impact. So last year, while volunteering at a dear colleague's project in Port Harcourt which impacted 100 high-risk teenagers from poor communities in the Niger Delta, I first heard about Chevening. Six friends and several Whatsapp messages and emails later, I opened the Chevening website…then I closed it;  shut it down like with my busy schedule already 'this is too stressful'. Then I remembered the saying that 'the heights that great men achieved weren't achieved by sudden flight but while their companions slept, they kept toiling'. Friends and family also followed up with me on my application and boy am I grafeful that they did?
Chevening Scholarship is the UK Government's overseas scholarships awarded to individuals with demonstrable leadership potential who also have strong academic backgrounds. The scholarship is fully-funded for individuals to study for a for full-time taught masters degrees at any UK university and to become part of an influential global network of 48,000 alumni.
Here are a few things to note before, if you're considering taking a step in this direction:
Evaluate your motivation and true intentions
Why do you need a Masters degree? What course do you want to study? Why do you want to study your preferred course and who else apart from yourself and your bank account will you affect positively as a result of getting your masters? Chevening is known to have produced Prime Ministers, Captains of Industries and very influential people who contribute towards the development of their various countries. You need to take some time to evaluate your motivation because it is the very core of your application which would give you a chance at clinching a Chevening award.
Research
I think this applies to any opportunity be it a scholarship, grant, job e.t.c. Do your research! Before I began my Chevening application last year, I checked out the eligibility criteria and studied the (Frequently Ask Questions) FAQs like I was going to write an exam on them. What that did for me was that, it equipped me with the information I needed to put in a good application.
I also read through the Chevening Nigeria website and that was very helpful because I realized that the UK had various priority areas in different countries and that they are keeping an eye on applications that are within those areas. In Nigeria this year, the UK Priority areas are: Prosperity, Security, Good Governance, Science and Innovation and finally, Energy.  You save yourself the stress of writing applications that are off point or even applying for opportunities you aren't eligible for when you research.
Prepare your Essays meticulously
A dear friend and  fellow Chevener Tijani Mayowa once made a very apt analysis at a mentoring session for Chevening applicants and I'll share it with you. Last year, there were over 63,000 applications from almost 144 countries for the Chevening scholarships. Nigeria had the highest number of applications totalling 6,043. Each of these 6,043 applicants had to write 4 essays each which means the panel had over 24,000 essays to read. With this reality in mind, how would you write your application essays? In best way possible in order to be memorable I'm sure you would say. You need to be as thorough and as specific with one or two examples where possible.
You want to make sure you use certain keywords and that there are no grammatical or punctuation errors. You can even give trusted people to help proofread your essays and make sure you keep to the word-limit.
DO NOT PLAGIARIZE! Wear originality and honesty as a cloak during your application process. The Foreign and Commonwealth Office of the United Kingdom administers this scholarship, but it is coordinated by the British High commission in various countries so you bet they will sniff around for some verification.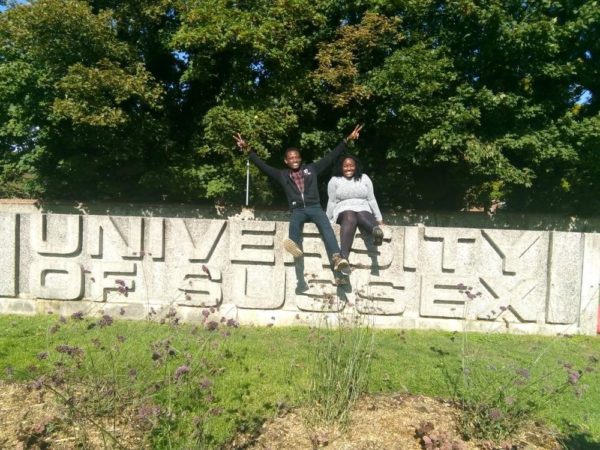 What's in the bigger picture?
How can you link your past to your present and future as per your career? It is your responsibility to clearly communicate through your application essays where you are coming from career-wise in order for the selection panel to understand where you are right now so as to be able to see the visions of the future with you. Also, use your references to reinforce this. Select people who know you well and can clearly communicate your suitability for the scholarship. Take it as an investment pitch and communicate effectively.
Take note of the deadline
So, you have an amazing application garnished with determination and smelling of sleepless nights and multiple consultations then you realize you missed the deadline! 'God forbid!' you say and all your well meaning ancestors both dead and alive scream 'Amen' . In order to not miss the chance to be considered for the Chevening award, you need to make sure that you complete and submit your application and in good time too, to avoid stories that touch the soul.  I also strongly advise that you apply with the email address you use very frequently, as there would be a lot of very important communication via emails.
Pray
This helped me personally. The Chevening Process takes about a year to complete and the wait through the various stages can be nerve-racking. So, prayers helped me maintain my faith and determination about being selected and it calmed my nerves real good. Some processes in life are too hard to go through alone. You want to know that someone has your back and that everything would be alright. Some of my colleagues will tell you their mother's prayers also helped.
Out of 6,043 applications in Nigeria this year, just 43 of us were selected. I have now begun my Masters Program at the University of Sussex, Brighton, UK – an institution currently ranked best in the world in Development studies.
The application is currently open and closes in November. Go to www.chevening.org/apply to begin your own Chevening Journey today.   Don't doubt yourself, you too can be a Chevener.
I wish you good success!
*Disclaimer: The views and opinions expressed in this article are those of the author and do not reflect that of the Foreign and Commonwealth Office (FCO), its partner organizations or any scholarship awarding institution.