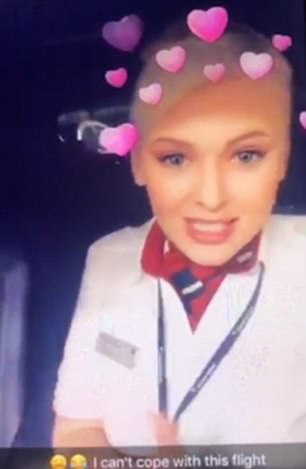 British Airways has launched an investigation after a video surfaced of a stewardess making racist comments about Nigerians.
The air stewardess, in a Snapchat video, used expletives and terms promoting stereotypes, and mimicked a Nigerian accent, Daily Mail revealed.
The video showed the stewardess in her car, saying:
And I'm here, getting ready to go to work, put on a yellow life jacket, point out the exits, hand out chicken or beef, what sort of Friday night is this for me?

The upside is I'm going to Nigeria and there's gonna be bare B**, I'm joking, I'm joking.

All the Nigerians are gonna be there like 'gimme Coca Cola, gimme me beef, why you have no beef left? I want beef.

And I'm just gonna be there like, 'Sorry sir, we ran out of beef'.

All the Nigerians are gonna be there asking for f****** upgrades because they haven't got enough leg room because their B**s are in their way. Big d**** like this swinging from side to side.
British Airways, in a statement, has said they are investigating the video. They said:
We expect the utmost professionalism from our staff when they are representing British Airways. We are investigating this video.