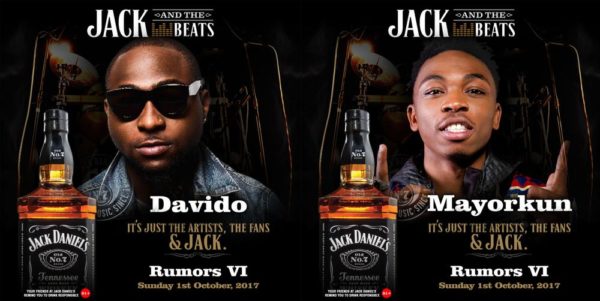 Forget the cake, Celebrate with Jack!
Jack was born sometime in September; the exact date unknown. Some may call it lousy record keeping. We call a month-long celebration.
Date: Thursday, September 28th, 2017.
Venue: Club GQ, 52 Awolowo Road, Bodija, Ibadan.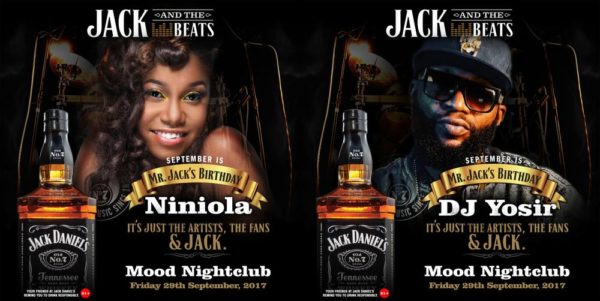 Date: Friday, September 29th, 2017.
Venue: Mood Night Club, 52 Quarry Road, Abeokuta.
Join the Mr. Jack at the #JackAndTheBeats parties starting today in Ibadan, then Abeokuta and Lagos on Independence Day. Guests can expect to witness exhilarating performances from their favorite artistes; Davido, Niniola, MayorKun, Dj Lambo, Small Doctor and more.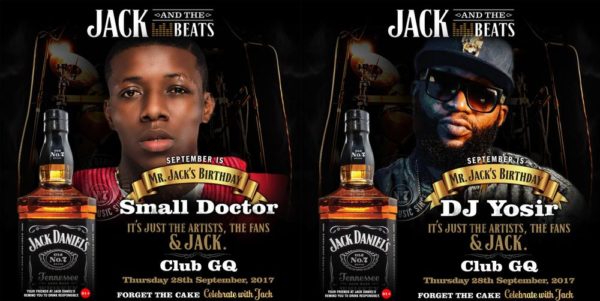 Date: Sunday, October 1st, 2017.
Venue: Rumors VI, Akin Adesola Street, Victoria Island.
If you missed the past editions in your town, this is your chance to experience #JackAndTheBeats party. This is the party to be!
Fans can visit Jack Daniels on Facebook, Instagram and Twitter to win prizes and see pictures from past editions and for more information and updates.
Your friends at Jack Daniel's remind you to drink responsibly.
——————————————————————————————————————————-Sponsored Content