New York Lady Bosses! Shop your Favorite Women's Wear Pieces with beautiful Structures & Flattering Cuts at the Lady Biba Pop Up Event | Saturday, October 7th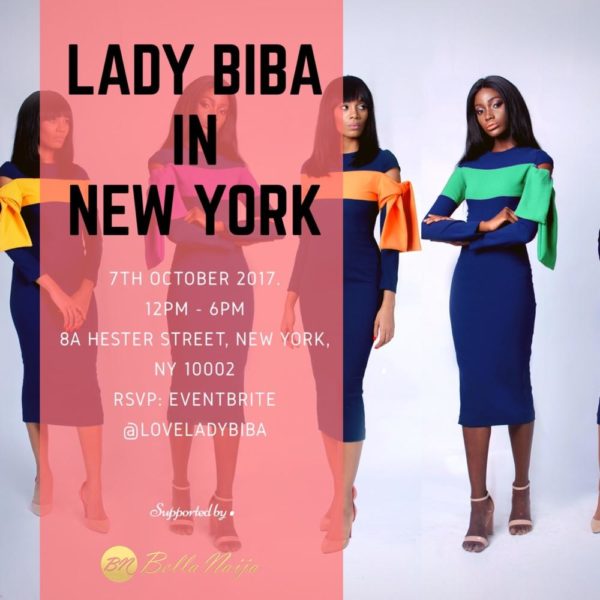 Where are the the lady bosses in New York? Lady Biba will be hosting you to a pop up featuring our beautiful pieces known for clean lines, structure and flattering cuts and silhouettes.
Date: Saturday, October 7th, 2017.
Time: 12 pm- 6 pm.
Venue: 8A Hester Street, New York, NY 10002.
About the Brand
Lady Biba, is a women's wear brand that celebrates femininity in fashion and was given the award for Fashion designer of the year by Ebony Life TV Sisterhood Awards. The brand caters mostly for working/ professional women. Its a go-to brand for working class women, and some celebrities.
Lady Biba has been growing organically since its official launch in 2013 and as a result has attracted an international audience. Lady Biba shared the runway last year with the VP of Nigeria's initiative "Step up bags" at African Fashion Week London.
———————————————————————————————————————–BellaNaija Style is a media partner for Lady Biba in New York