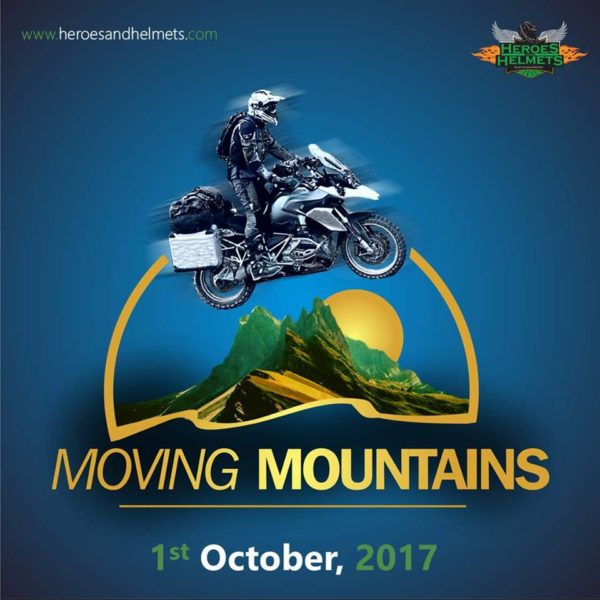 Lawan, our hero, is a 'regular'  Nigerian who sells phones for a living and wants to show there's power in disability and the average Nigerian is capable of #MovingMountains. Lawan who is differently abled, in his modified motorcycle with the Out of Nigeria crew, will embark on a 2,675 KM adventure ride across the country, whilst sharing the amazing story of Nigeria's National Parks.
#MovingMountains is inspired by a shared love for adventure, celebrating our shared Heritage, and a love of our amazing Mountains and National Parks. In partnership with The Nigerian Tourism Development and The National Park Services, we would like you to join forces with us on this advocacy campaign that not only unites us as Nigerians but encourages us to delight and embrace who we are, share our common heritage and promote tourism in Nigeria.
On October 1st, 2017 we will embark on the #MovingMountains Epic ride to 3 National assets- Gashaka Gumti National Park covering about 2, 675 Kilometres with 7 Legendary Nigerian Bikers, 1 Modified Motorcycle, 2 UNESCO World Heritage Sites, The Largest National Park in Nigeria, One Inspiring Adventure, The story of Lawan…
The Moving Mountains is an advocacy campaign that encourages Nigerians to show support for Lawan and the Out of Nigeria Crew. Support this campaign by taking these simple steps on Instagram:
---
This content has been published for free as part of BellaNaija.com's commitment to youth, education, healthcare and community development as part of our corporate social responsibility programme.