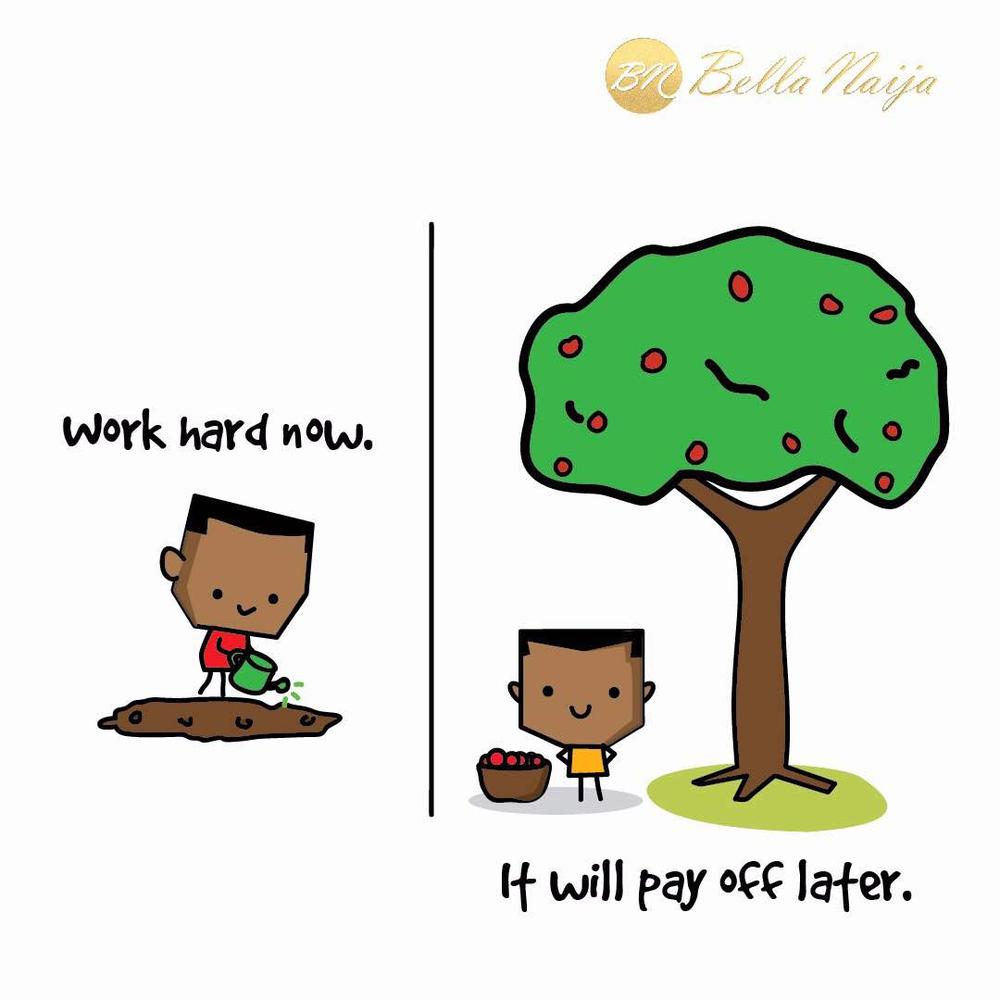 Hello there! Happy New Week!
There is no effect without a cause, no Work Done without Effort, no output without input.
Every harvest is as a result of sowing of some sort. Don't give up, keep sowing; you'll reap your harvest in due season.
Don't lose hope, some things take longer time to mature. Keep grinding. Don't quit until you win! Repeat.
Cheers!