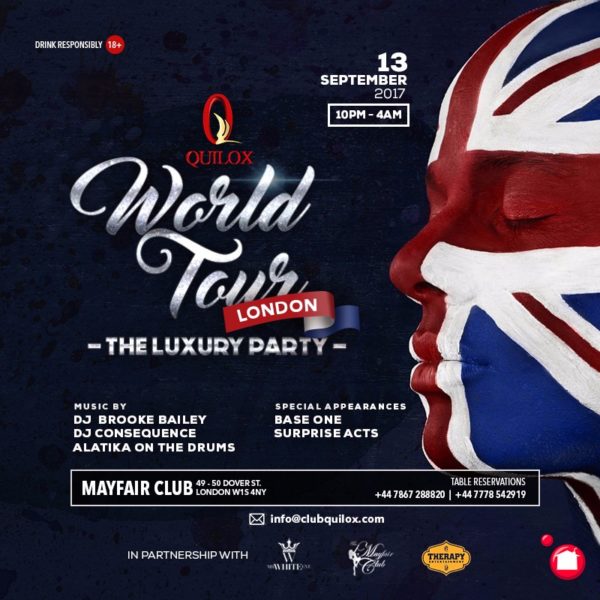 Quilox has taken African nightlife to the next level since it started its epic world tour this year. Its first stop was Club Carbon in Accra Ghana in May, and next Quilox disrupted the cities of New York and Atlanta in true African fashion.
Date: Wednesday, September 13th, 2017.
Time: 10 pm – 4 am.
Venue: Mayfair Club 49-50 Dover street Mayfair, London.
A special appearance will be the king of night life Shina Peller, Base One and a host of others. Music by Dj Brooke Bailey, Dj Consequence and Alatika on the drums.
London are you ready? Quilox is bringing the fire!
For table reservations call +447867288820, +447778542919 or Email [email protected].
Follow us on Instagram, Twitter, and Snapchat @clubquilox
For more information, visit www.clubquilox.com
————————————————————————————————————————–Sponsored Content