Fast-rising fashion brand Susan Rosemon recently released an out-of-the-box collection inspired by Newspapers.
Featuring ball dresses, midi dresses, jackets, hats and even shoes made with newspapers clippings this Newspaper Series Collection is definitely for daring fashionistas who love to make bold statements with their outfits. It is also a fun way to recycle old newspapers.
The designer who loves playing around with different materials from paper and plastic, to glass and beads stuck with a similar pattern of newspapers, keeping the collection organized and visually appealing.
See the full collection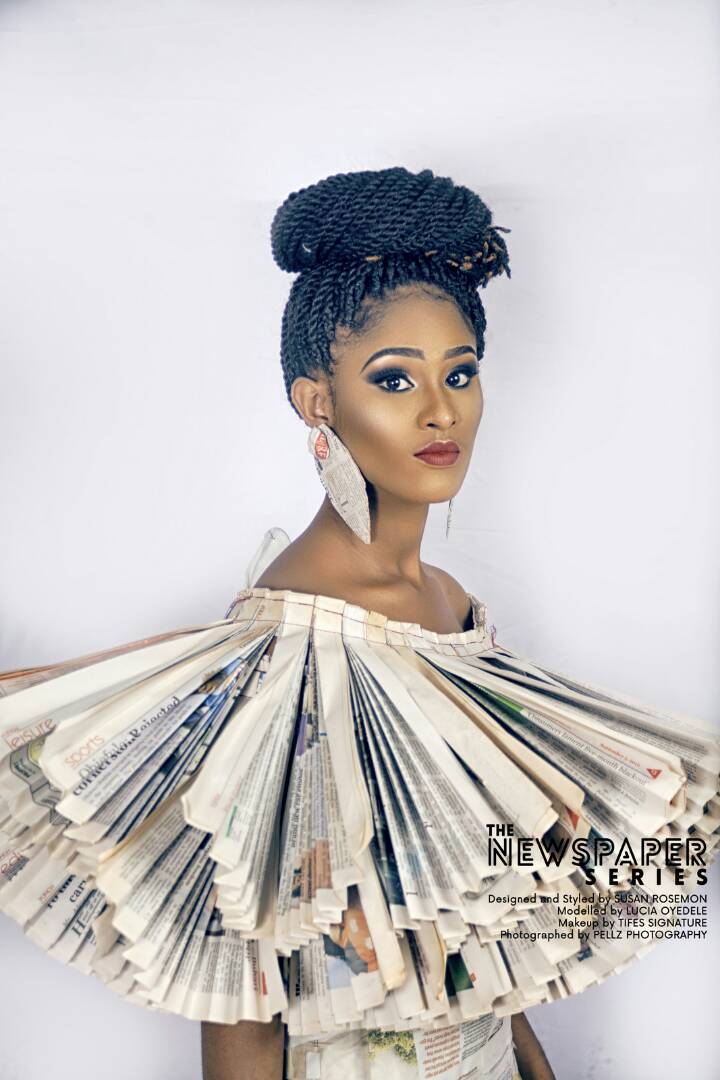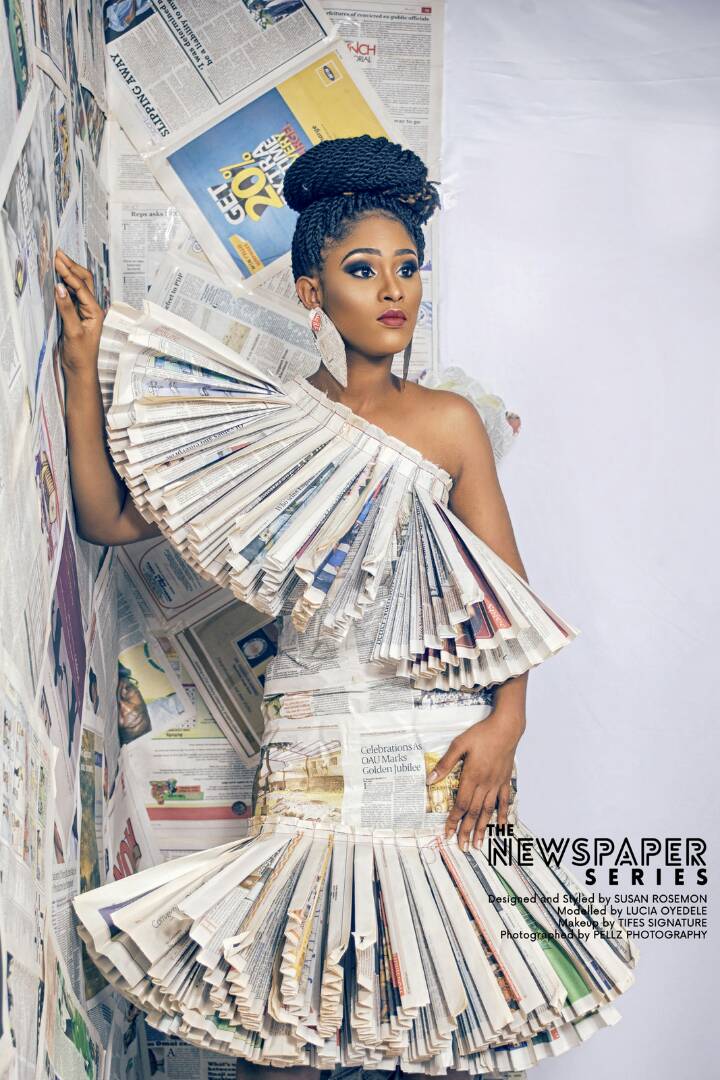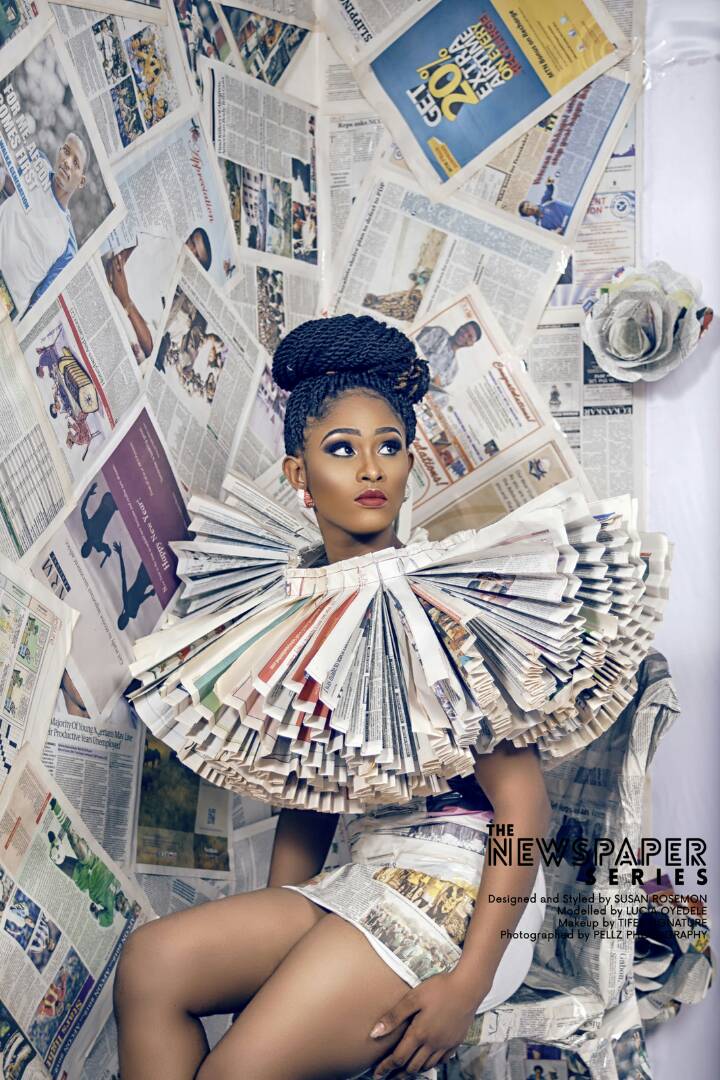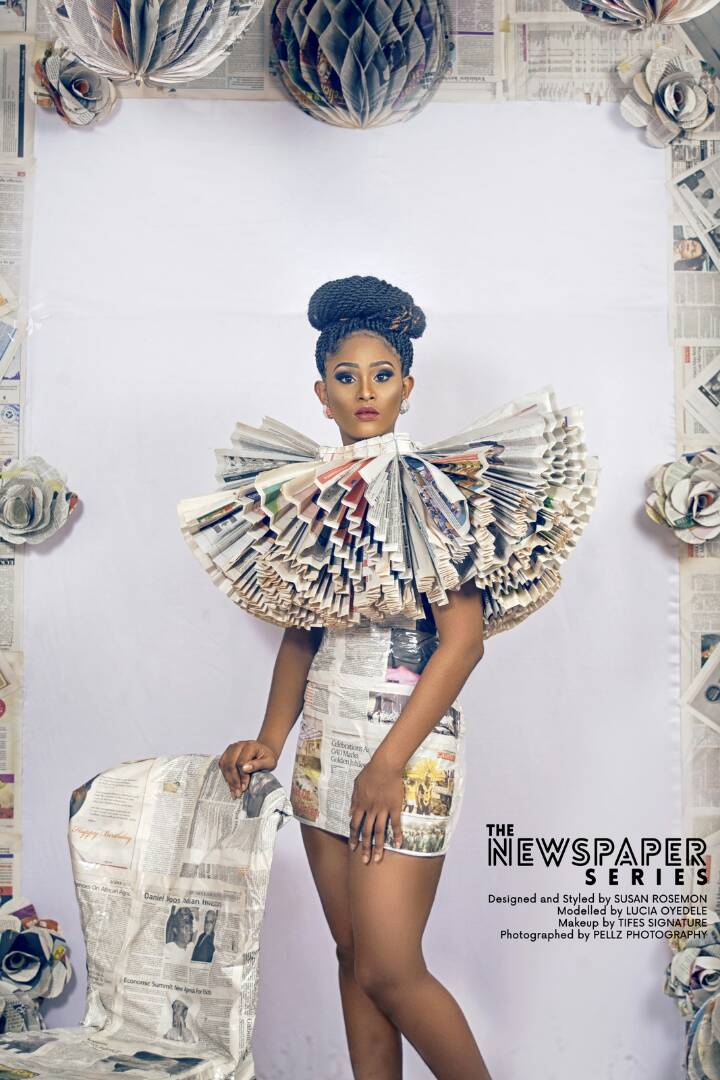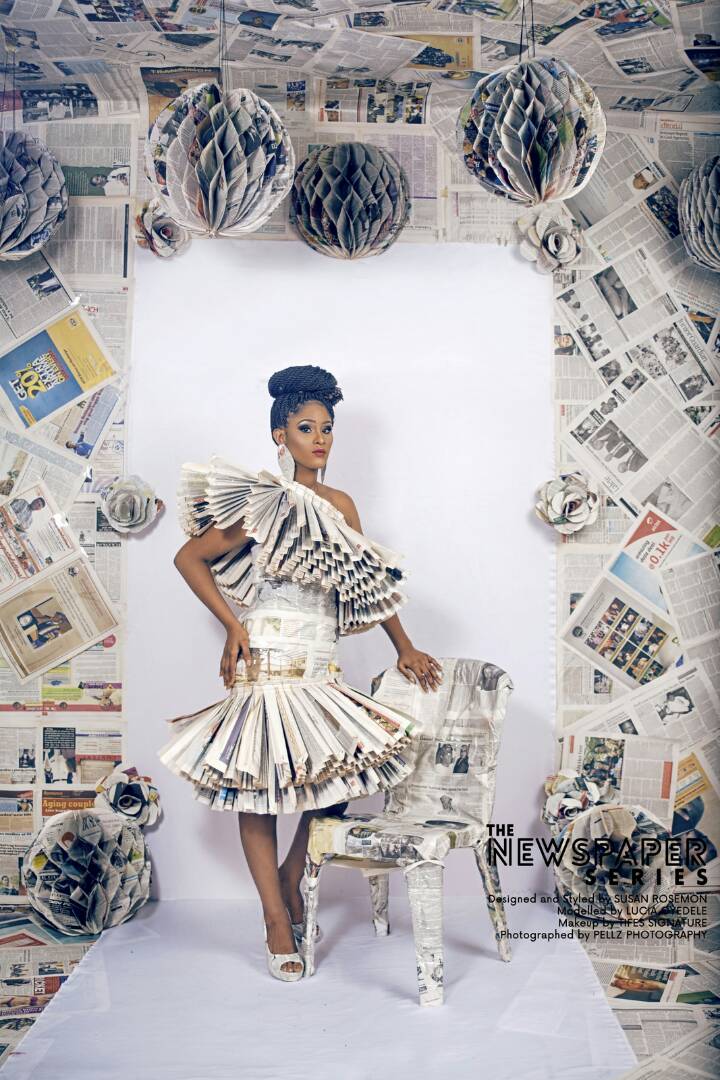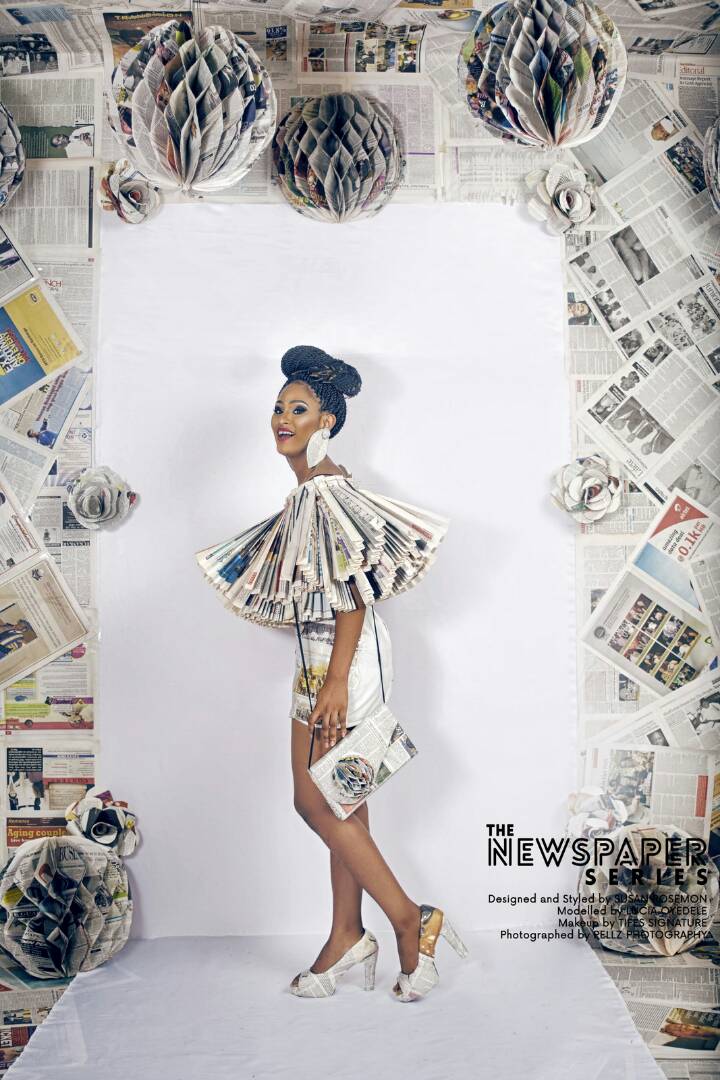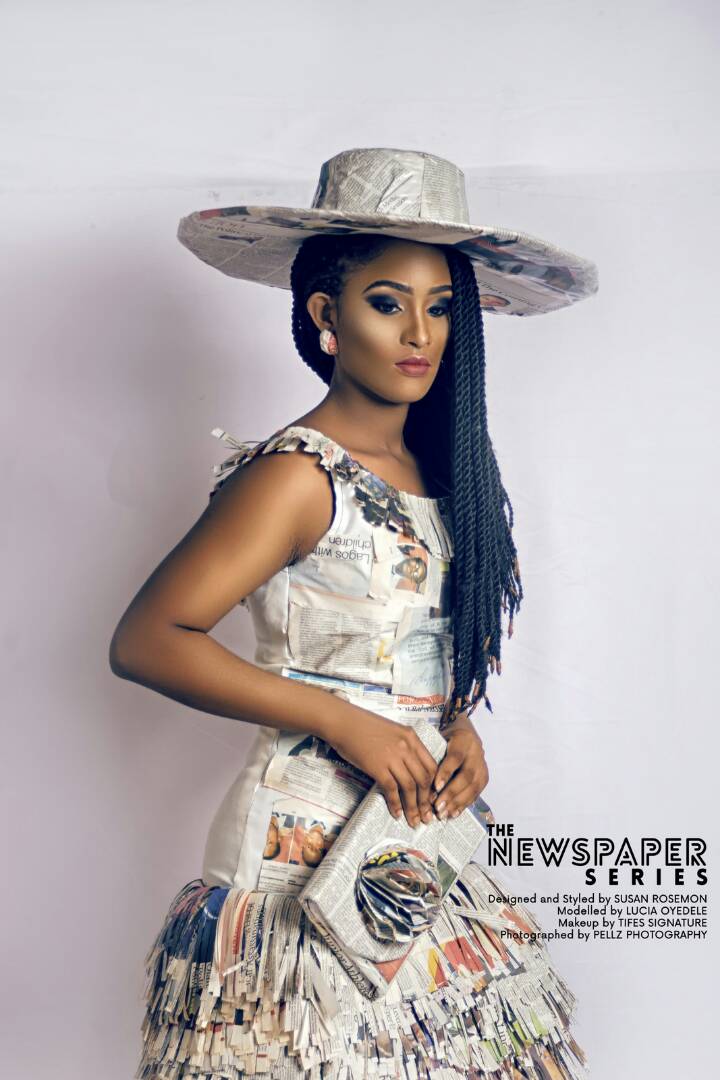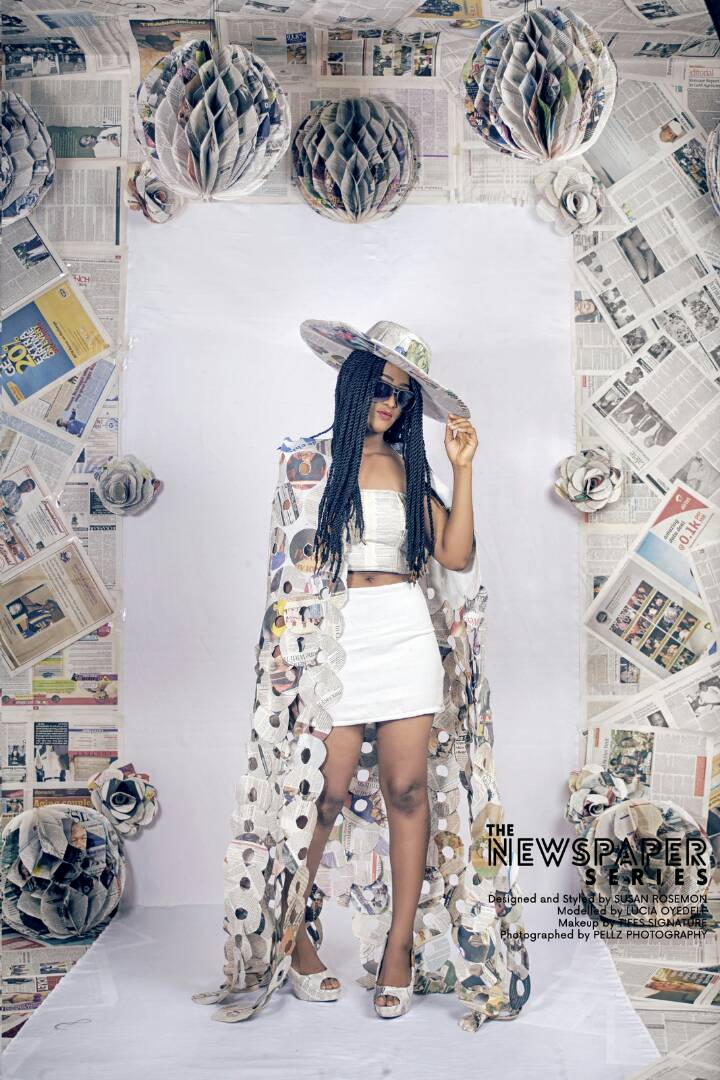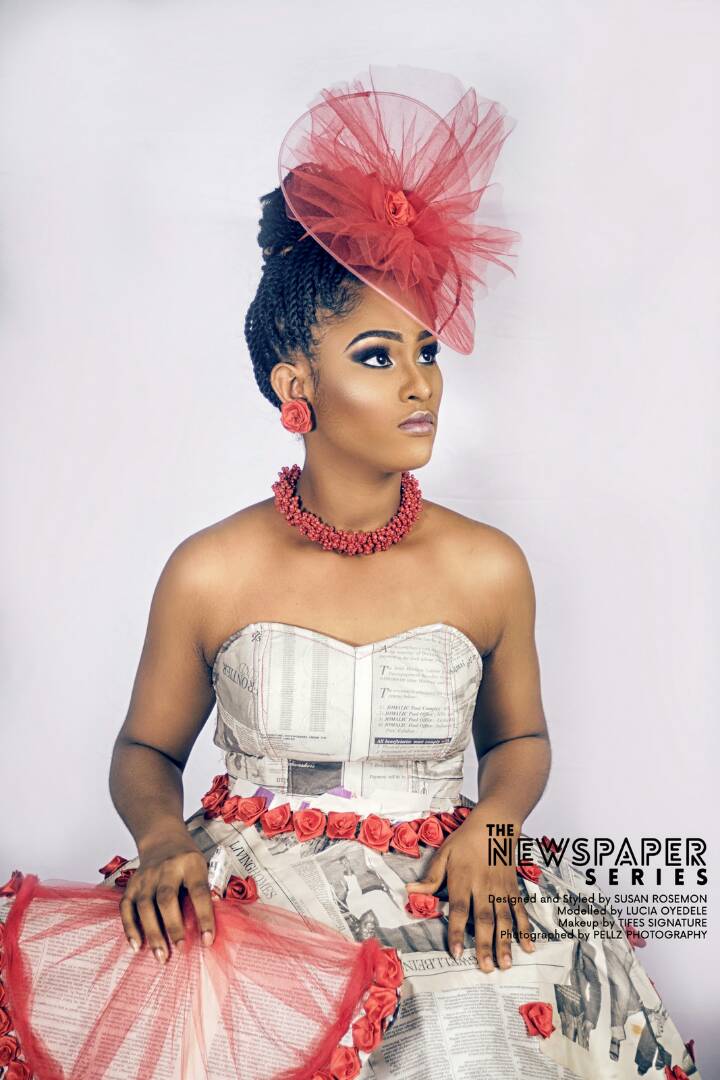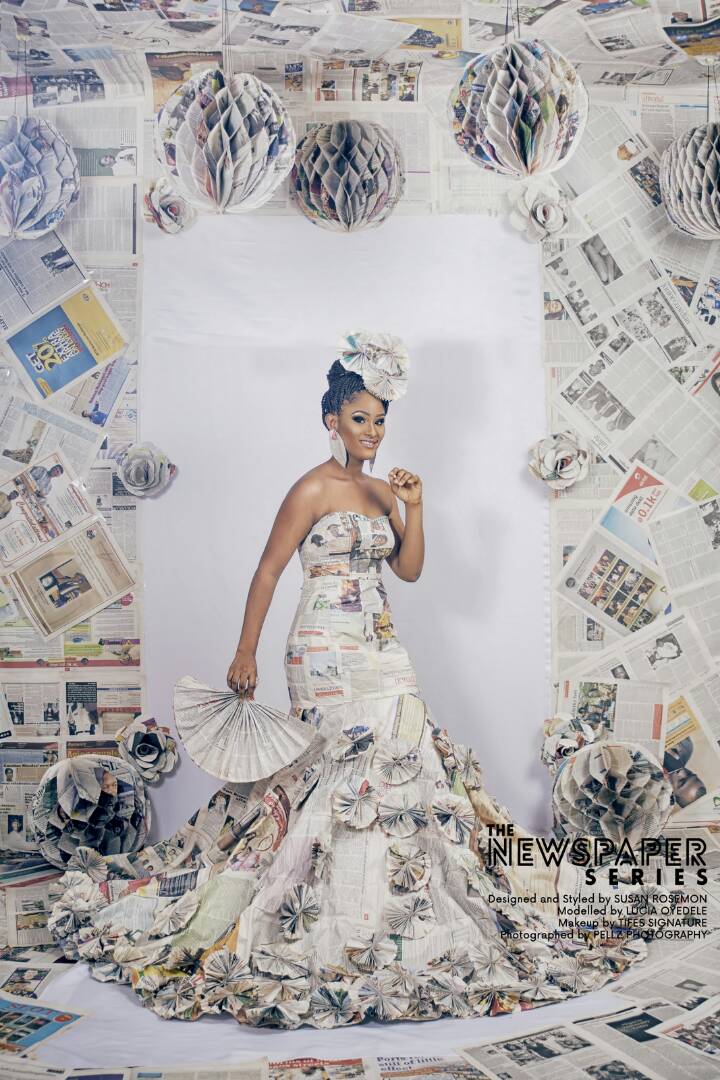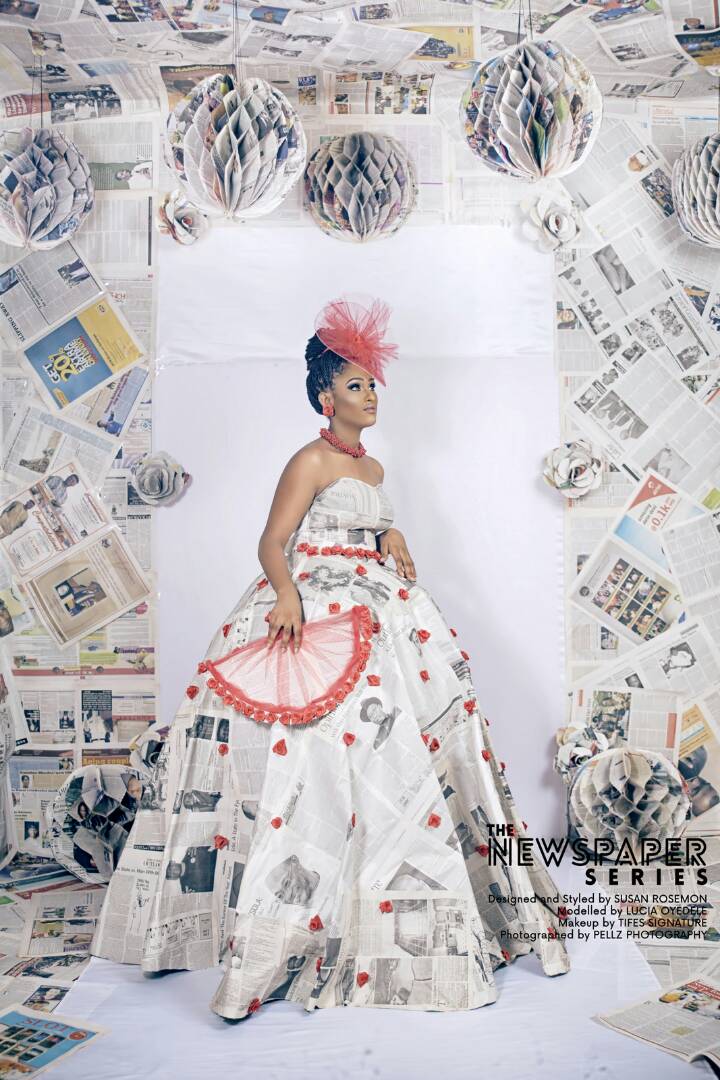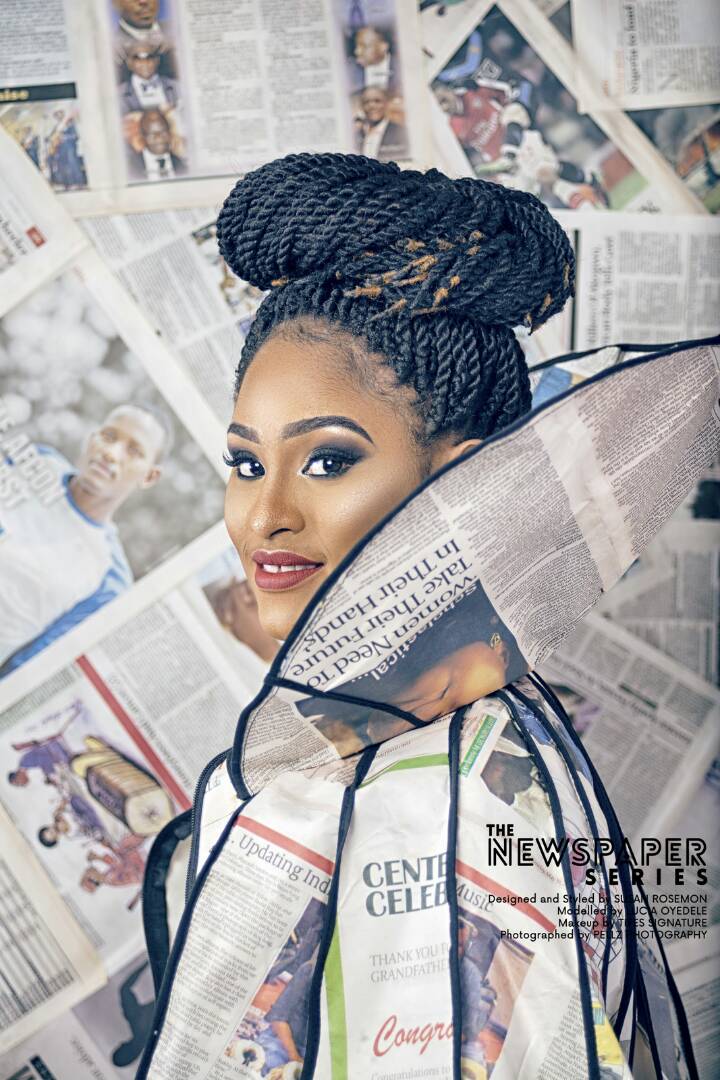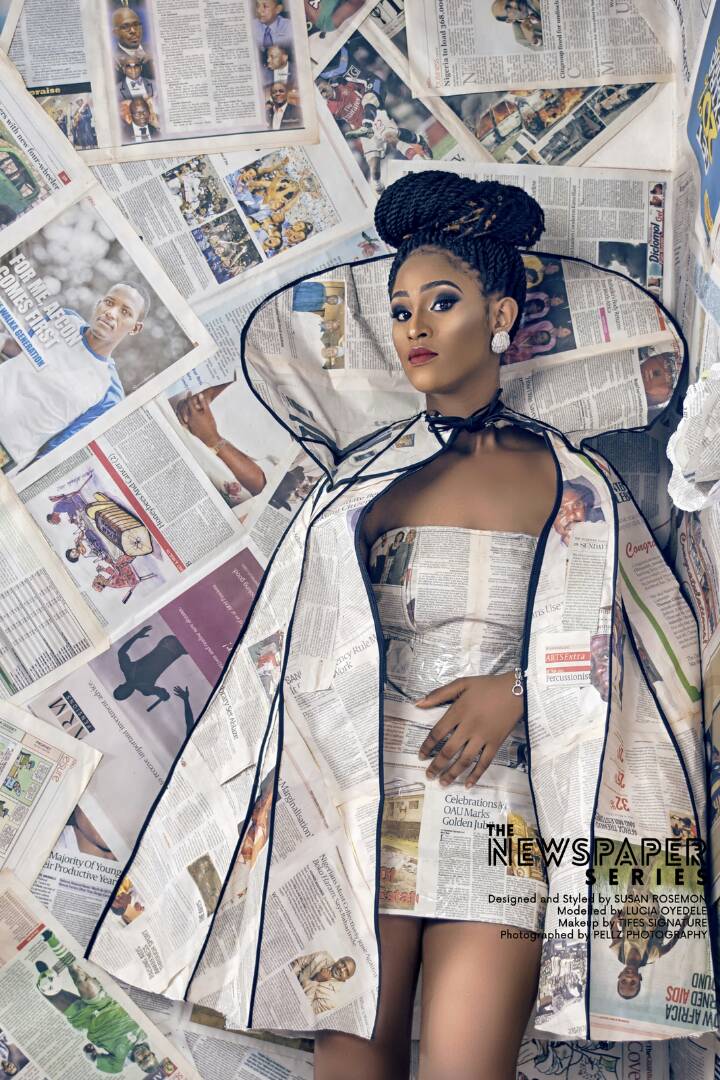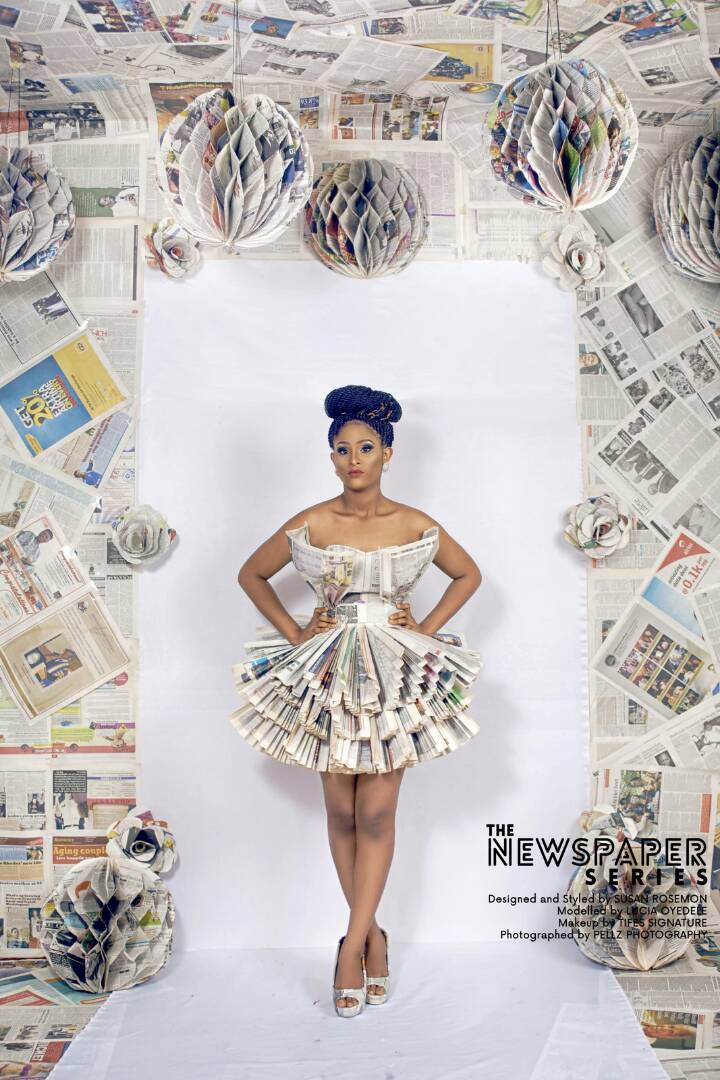 Credits
Brand: Susan Rosemon | @susan_rosemon
Photography: Pelumi Adedapo | @pellzphotography
Model: Lucia | @lucia_oyedele
Makeup: Tife's Signature | @tifes_signature
Assisted by: Diana Ajibade | @ajibadediana1