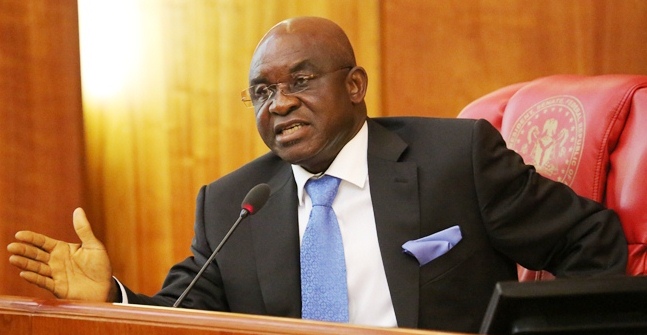 Former Senate President, Senator David Mark insists that Nigeria is indivisible no matter what, stressing that "the unity of Nigeria is not negotiable".
According to Daily Times, he said this while leading members of the Nigeria Defence Academy (NDA) 3rd Regular Course Alumni Association on a courtesy visit to the Kaduna State Acting governor, Alhaji Aminu Shagali, in Kaduna today to mark the Golden Jubilee ( 50 years) of their entry into the NDA. In his words:
Those who are agitating for otherwise are missing the point. Nigeria has crossed many crucibles . We cannot reverse ourselves. The only option is to move on in a manner that is progressive, peaceful and united. We may have our disagreements. But a break up is not an option. We can resolve our differences through meaningful dialogue and genuine conversation. There is no use heating up the polity.