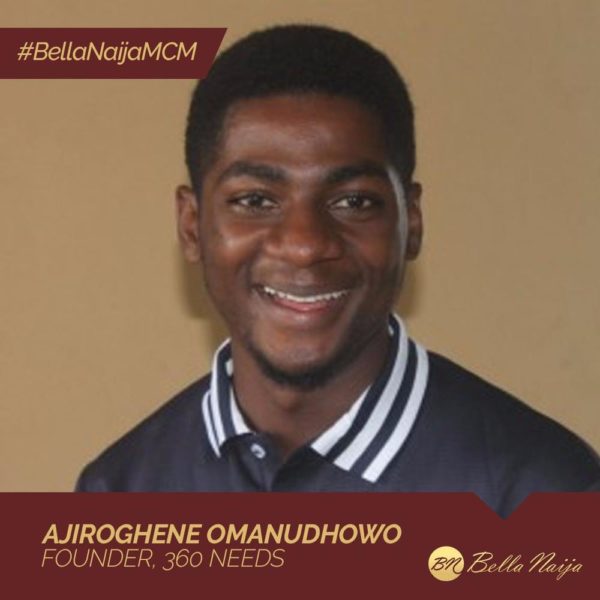 At 22, Ajiroghene Omanudhowo is leading a conglomerate that is working to "identify and solve problems in any locality such that these subsidiaries are scalable, sustainable, replicable, innovative, impactful and transformative."
The Federal University of Technology Akure (FUTA) graduate describes himself as "an energetic, ambitious person who has developed a mature and responsible approach to any task he undertakes, or situation that he is presented with."
At age 15, Ajiroghene was working as a model and 2 years later him and co-founded a platform to help other models get opportunities in the industry for free.
The industrial chemistry graduate also worked in sales and marketing for a clothing brand while studying to earn his degree.
He founded 360 Needs, a "parent company that would solve day to day challenges by offering long lasting solutions to one problem at a time thereby saving time, reducing individual cost, stress, creating a better living and providing job opportunities."
360 Needs houses ASAPFoods, ASAPDrop and BETAGrades.
ASAPFoods is a campus based food delivery service was created to solve the challenge students and staffs face getting food everyday.
ASAPDrop is "a peer to peer parcel courier service by simply connecting drivers, travelers or commuters with Individuals, SMEs or large corporations that require delivery services, thus saving exorbitant courier charges and increasing job opportunities."
BETAGrades delivers computer training to students that helps them prepare for their exams.
Ajiroghene was selected to be part of 1,000 entreprenuers across Africa for the Tony Elumelu Entrepreneurship Programee (TEEP) in 2016.
He is also a 2017 Anzisha Prize Fellow.
We celebrate Ajiroghene's passion for wanting to meet everyday need and we are definitely rooting for him.