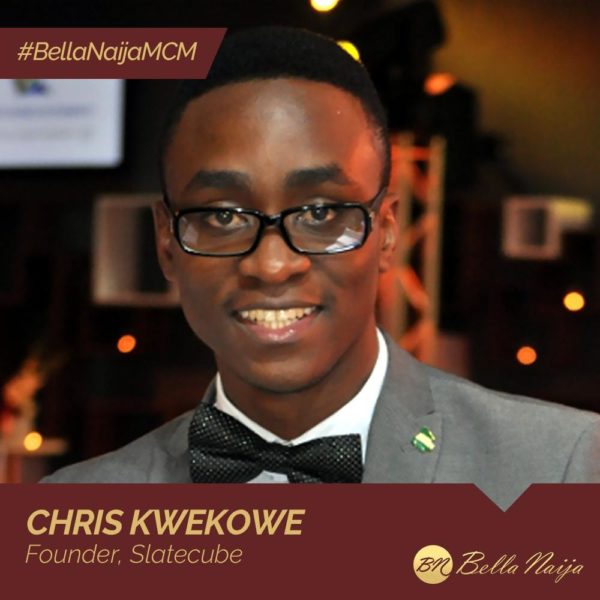 The biggest cause of unemployment is not the lack of jobs, but the lack of skilled workers. This is especially so in Nigeria and the African continent in general.
Another common challenge in Africa is that even when armed with all the necessary skills, people may find it difficult to get jobs, thus when you get one, you'll be seen as "lucky".
Imagine the amazement our #BellaNaijaMCM today Chris Kwekowe caused when he disclosed in 2016, that he turned down a job offer from Microsoft to start a company that helps individuals get the required skills for the 21st century job market.
Prior to winning the $25,000 Anzisha Prize (2015), Chris and his brother Emerald Kwekowe funded their start-up Slatecube by freelancing as web designers and running a software solutions firm – Microbold – on the side.
Slatecube is a social enterprise that is upgrading Africa's workforce by solving the constrains of e-learning and providing virtual internship opportunities and employment for its users.
The platform allows students study at their convenience, work with real organizations to acquire industry-relevant skills and finally create social impact.
Slatecube is also a platform for highly skilled professionals to create courses and get paid sharing their knowledge with users. Organisations can request, evaluate and deploy talents from the platform.
Chris studied Computer Science at Nnamdi Azikiwe University, before heading to Massachusetts Institute of Technology (MIT) to complete a course on Global Entrepreneurship, Business Administration & Management & Operations.
We applaud Chris' boldness to pursue his dreams and create social impact in the process.