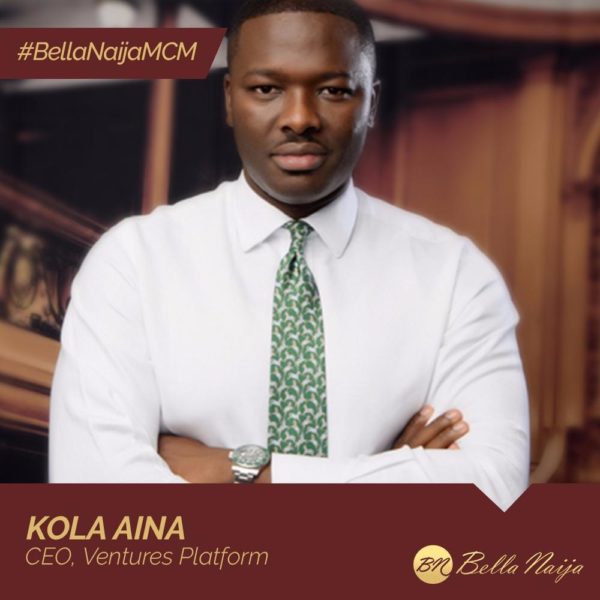 It's no longer news that Africa must tap into tech to leapfrog past its challenges and compete favourably in the world, and one man is making sure that happens.
#BellaNaijaMCM Kola Aina is the CEO of Emerging Platforms Group, a multi sector technology solutions provider based in Nigeria's capital city, Abuja.
Kola is a first class degree holder – Electronics Engineering Technology – from Savannah State University. He went on to get an MBA, from Georgia and Bowling Green State University.
Kola also has a Diploma, Senior Management Program from Lagos Business School and underwent Havard Business School's Executive Education program.
Kola worked as a Financial Analyst in the U.S for some time before moving to Nigeria to work in Corporate Finance and Strategy.
In 2010, Kola and his friend transformed their side hustle (building mobile apps) into a viable business – Emerging Platforms Group – and it's been going up from there.
Kola went on to co-found Ventures Platform, Ventures Platform Foundation and Ventures Park in 2016.
Ventures Platform is an early stage venture capital and accelerator that seeks to "support gritty entrepreneurs that are building the future of Africa."
It offers a 16-week program, providing advisory, mentorship, back office support, seed-funding and need based residency to selected startups.
Ventures Park is "a curated Co-working Space in a serene environment of the city where entrepreneurs, freelancers and brilliant minds, who share common attitudes, interests, and goals can express their creativity, collaborate and build their dreams." One fascinating thing about Ventures Park is that it was built with just shipping containers.
Ventures Platform Foundation deploys and sponsors other tech ecosystem interventions, research and social impact initiatives
Kola is also a mentor in World Bank-funded XL Africa accelerator program.
He is also the Chairman of Edu Platforms Ltd., an Ed Tech company that has several Nigerian universities including National Open University (NOUN), University of Nigeria, Nsukka (UNN), and Kano State University of Technology (KUST) in its clients list.
Kola is on a mission to move Africa forward through entrepreneurship and technology, and we are rooting for him!