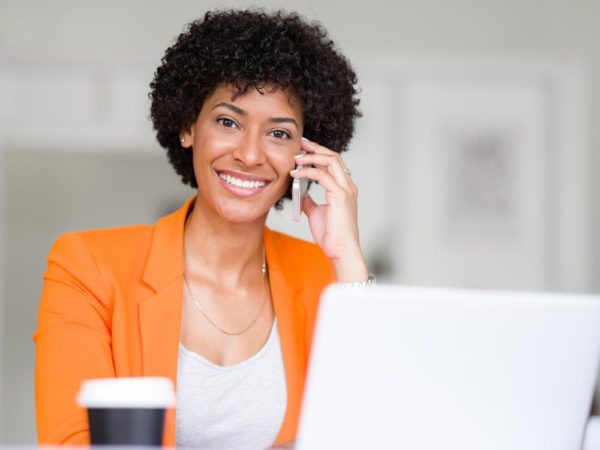 A few days ago, I was reading a piece by one of my favorite bloggers and it started like this.
"There will come a moment when all that matters to you is that you experience growth, not comfort. When that time comes, it will shake your world up. It will cause you to expand into areas of thought that you never thought possible."
As I read those first sentences, the words jumped at me, that it made me stand up. If you know me a little, you would probably guess that after I stood up, I did a little victory dance. Spoiler alert- I get animated when I read something that speaks to my heart.
Those first few sentences resonated strongly with me because it took me back to how I felt at the beginning of this year. I know you might be thinking to yourself: but everyone desires to grow especially at the beginning of the year.
Yes, I do agree, but I have noticed many of us desire growth, but we never really actively work towards it. On the other hand, some of us actually start to work towards it, but we never grow all the way, because we lack a few things. One of the things that I discovered going into this year, that I had been lacking, was an active mentor…specifically for my career path.
The truth is, many of us have people we look up to from a distance. We admire them, we even observe what they do and try to emulate them. Very often, I would hear people refer to such individuals as their mentors. Can we really regard them as mentors if there is no interaction with them at all?
Can you imagine if these same people you refer to as your mentors actually had conversations with you on a monthly basis or quarterly basis? Imagine you being able to reach out to them whenever you needed advice, insight or help navigating a difficult stage in your life, job, business, academics or ministry. When these kind of interactions begin to happen, that's where active mentoring takes place.
A mentor is someone who takes the initiative to join you on your life's journey and willingly helps you become all that you were born to be so you are able to do all that you were born to do. A mentor can also be described as someone who gives you a vital push at a certain stage in your life and without whom you may not have done so well.
Sounds like a real life superhero right? Believe the hype! A great mentor is an invaluable asset to anyone who wants to grow. But how does one approach and connect with a mentor, especially when the person is far away or sometimes has no idea that you need them? I will share three steps I have learned to use this year.
Step 1: Identify your Mentor
Approaching the right mentor to come along on your journey is extremely critical. In very rare cases will your mentor approach you offering 'mentoring' services (not like that's a thing). Usually, it's the person who wants to be mentored who will need to take the initiative.
At this step, it is also very important that you have a good grasp on 'who you are' 'where you want to go', and most importantly, 'why you need a mentor'. You can't invite someone to help you on your journey if you have no idea where you want to go.
After you have answered these questions, you can now begin to lookout for someone you would want to have by your side on your journey – as a student, wife, parent, entrepreneur, working professional, creative etc.
Great mentors have a variety of characteristics but here are a few that you can be on the lookout for. A great mentor is:
– Someone who has achieved what you hope to achieve, and could potentially provide you a platform to get started.
– Someone who you could give you advice or insight and help you see the bigger picture
– Someone who has values you would want to emulate and lastly
– Someone that can help you navigate difficult terrains.
After identifying this person, get your hands on any material about the person, do your research so you are able to establish the person is a good match.
Step 2: Make the First Connection
You will need to reach out. This is usually where most of us get stuck because we don't know what to say. You can reach out physically if the person is close by, but if the person is in another city or country, you will need to reach out virtually. Email is a great way to make a first connection but when email fails, try social media. In addition, if you know someone who already knows your mentor, you can ask the person to make an introduction on your behalf.
When it comes to what you have to say, keep it simple. Start by telling the person a little about who you are. Next, tell the person where you are right now and where you are hoping to go. This is a great time to share your story. Follow up with why you need a mentor and end by telling the person why you want him/her to mentor you. Be honest. Be real. Mentors see through fakeness and flattery.
Step 3: Pursue
This can be one of the hardest aspects of establishing an active mentoring relationship. But when you know how valuable a mentor can be to your success, you'll take this last step seriously. The pursuit involves following up especially when the mentor is far away, in a different city, or country or time zone. You would need to be deliberate and intentional about communicating, asking questions, giving your mentor feedback on what is happening with you, so they are able to give you the input you need for your next step.
Be serious about the mentoring relationship. Even when you aren't having that physical interaction in person, endeavor to keep learning from them. If they have books, blogs, other material- read them. If they are active on social media – participate with them on those platforms. If they are members of a particular organization, volunteer at that organization. Observe what they do, and always keep a book of questions.
Finally, this year I've learnt, and seen first-hand, how valuable having an active mentor is for one's growth. Mentors are growth catalysts that many of us are not exploring. My dad said something few months ago, that I can't forget: "When people don't know what they can become, what they have become blinds them." That's what I love about mentors- they make sure we see much more than we possibly could by ourselves. So take the plunge today, find a mentor who is willing to come along on your journey. Happy Growing!
Photo Credit: Sergey Khakimullin | Dreamstime