Hi everyone!
It's Chinny Francis here. I just had an amazing two days of exploring Lagos with other media influencers at #GidiwithGoogle.
Every year, Google invites media influencers to explore a particular city and this time it was Lasgidi! I'll be sharing highlights of the trip, photos of places we visited, the lovely people I met and one thing everybody was particular about on this trip – Nigerian food.
The fun started even before Day 1! I got to the George Lagos at 4.00 pm on Wednesday, October 4th and got welcomed with a box of trip essentials. When I saw the power bank, I went yippiiieee!
A good blend of food and fun…
I met the rest of the team for dinner at 6.00 pm. There were other media influencers from Nigeria as well as Kenya (the South Africans joined us the next day). I loved everybody's energy and I was sure the experience would be so much fun. We had our first dinner together at the Backyard Lagos. This place has such cool vibes, the food is so yummy and we took so many cool photos.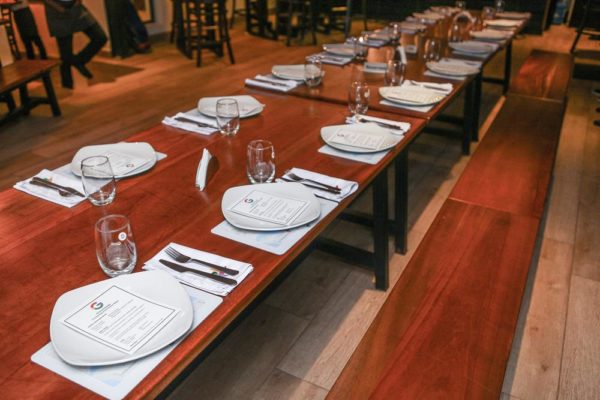 Learning more about the Google Apps
On the first day of the trip, we had an early with breakfast at 7.00 am. The Google Africa team told us about some really cool features on various Google apps which we explored throughout the trip.
Taiwo Kola-Ogunlade spoke about Google Maps being every tourist's essential guide. You can check out the distance to wherever you're going, the traffic situation and how long it will take for you to get there. One cool thing is that you can create lists and share with friends. For example, you can check out the list of places I visited on this trip here and also get the directions. So cool!
Dorothy Oko told us about the Google App. You know how people say Google is your best friend? Google is actually your best friend! For travelling, you convert currencies, learn more about the history of the country and more. The coolest feature is the Voice Search and how you don't even have to type anything…guess who was saying 'ok google' all through the trip! Also, your Google feed gets automatically curated to your interests and previous searches. Really cool stuff!
Mich Atagana talked to us about Google Photos which I think is my absolute fave! Why? You can create your own GIFs and movie clips (with your selected song in the background). No extra app or struggle involved…just a few clicks on the Google Photos app and you can start feeling yourself. You know those friends who take awesome photos of you and never send them? There's a sharing feature on the app that solves all of that! Create a new sharing link, add everybody's email addresses and you can all upload pictures and have access to them automatically. Guys, these apps are the coolest!
Some adventure to start with…
We headed down to Lekki Conservation Centre, such a beautiful place.
We went on the nature walk for about 300 meters and then saw the tree house!
Everyone wanted to go up there (well not everyone because even I was scared initially). Most of us ended up climbing and guess what? It was not as scary as it looked.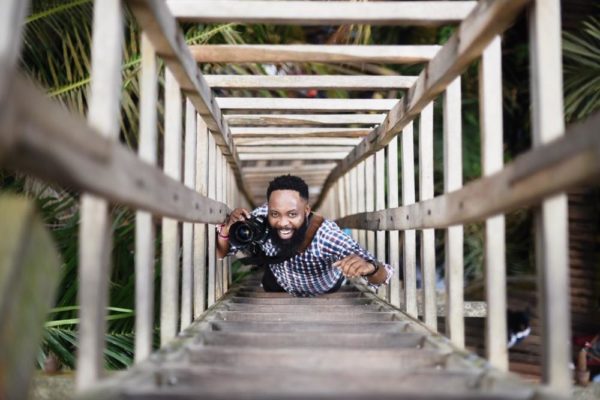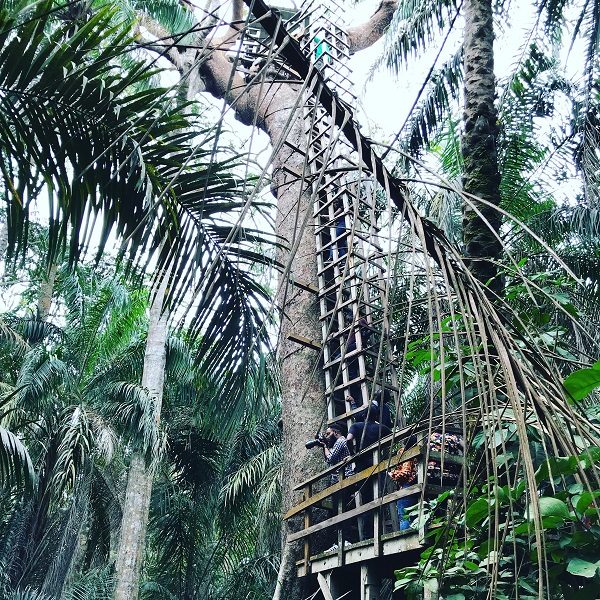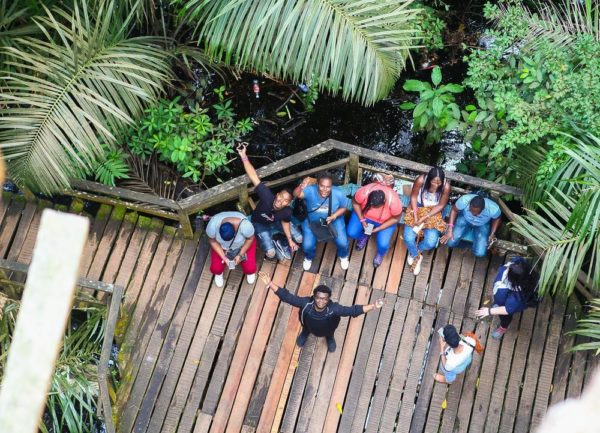 Learning how to cook #NigerianJollof
Guess our next activity? Learning how to make jollof rice! You know how much we Nigerians take pride in our Naija jollof right? Chef Eros did such an amazing job sharing his recipe for "home-made-party-jollof."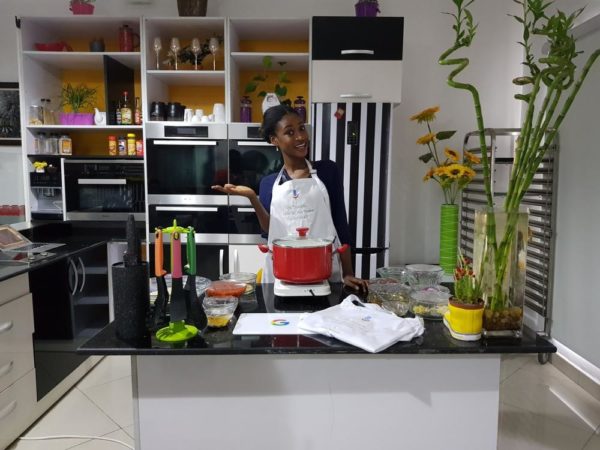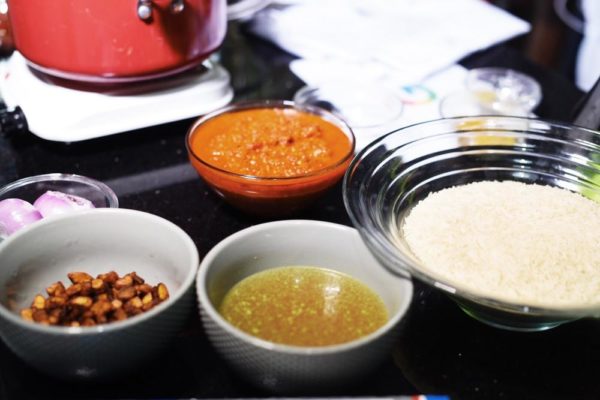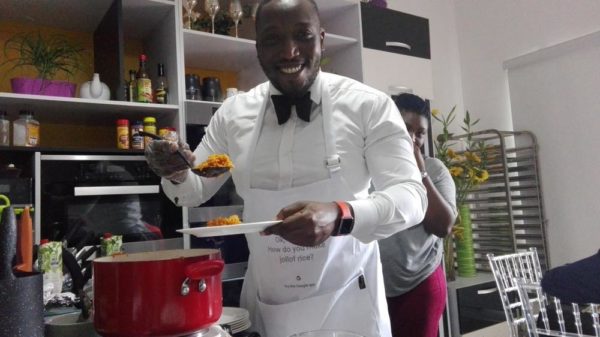 We also learnt how to set tables the right way.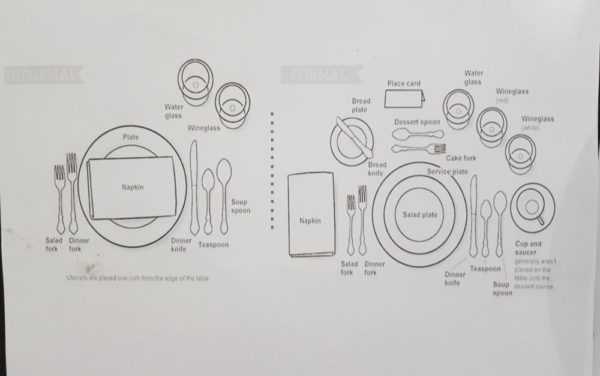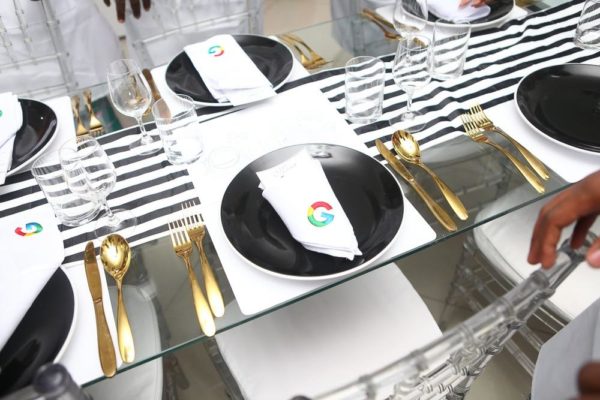 We went on to have lunch at his studio and it was a food party. We also had lunch at Chef Eros' Studio 1 kitchen. I can never forget the pepper soup I had that literally went to school abroad, no jokes!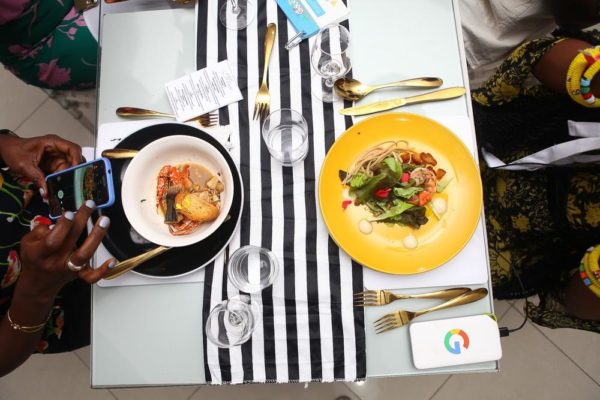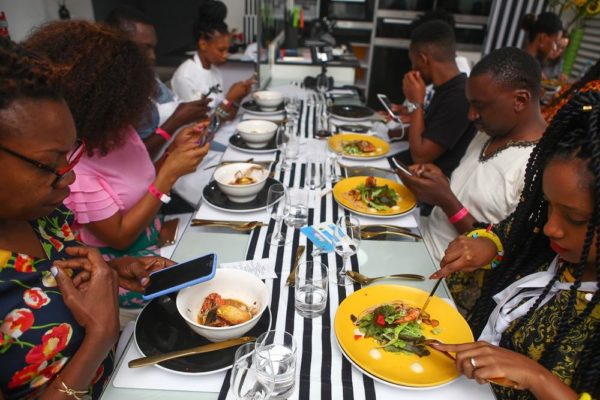 Cool kids on a boat!
We made the next stop at the Lekki Arts and Crafts Market but they were closed. Putting on our cool kid hat, we went on a boat ride. The rain tried to stop us but we did it anyways.
The first thing that I loved about the boat was the music! Other Africans on the trip had told us how much they love Naija songs and how it's always being played on their radio stations. So, when we got onto that boat with the music on a turnt level, I knew it was going to be such a fun boat ride.
When you mention Lekki-Ikoyi bridge, the first thing that comes to my mind is traffic! It was lovely to get such a different view of the bridge. I wanted to find out more about the bridge and all I had to do was open the Google App and say 'Ok Google, tell me more about the Lekki-Ikoyi bridge'. I learnt that it was 1.36 km long and it was commisioned in 2013 by former Lagos State Governor Babatunde Fashola. Now, nobody can take that information away from me.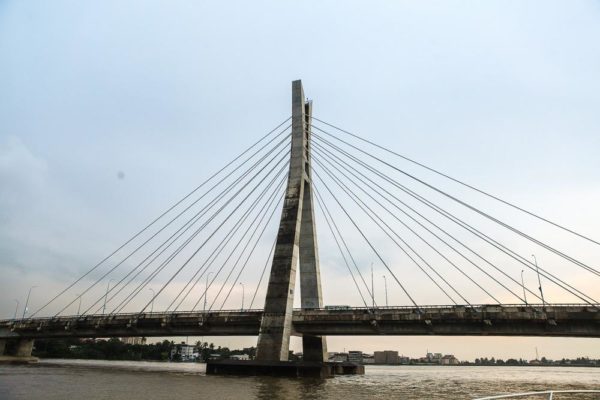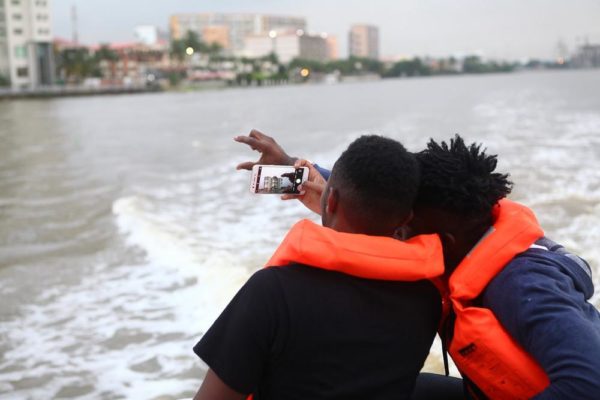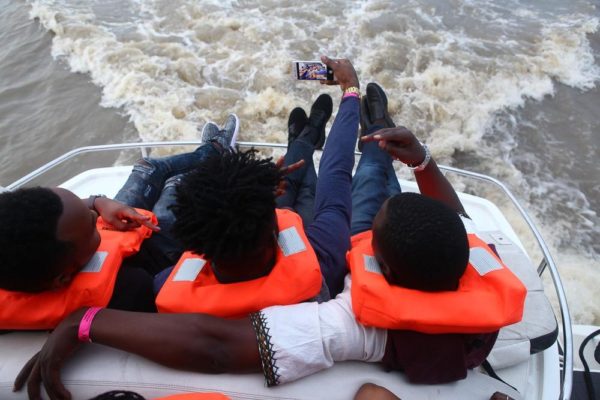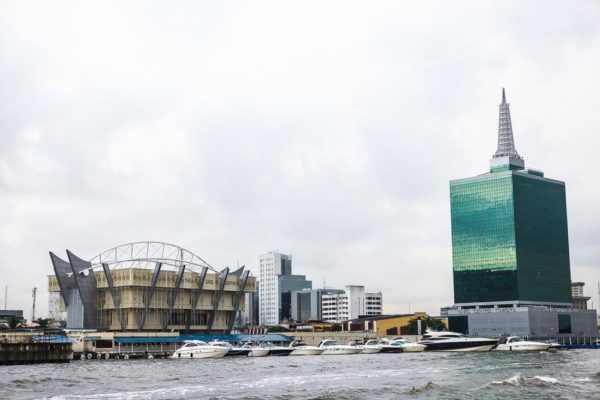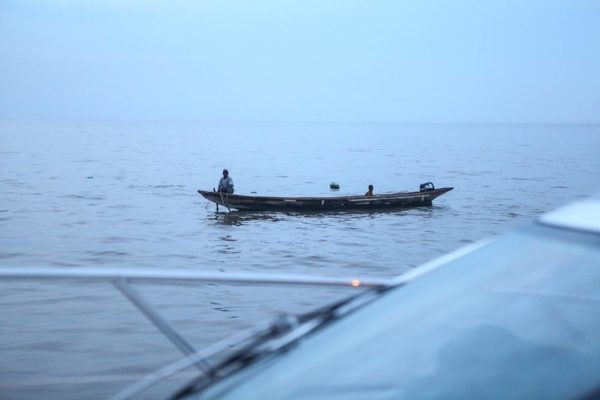 Palm wine for the culture
Google Africa always had surprises for the team! We got off the boat to a palm wine night! Oh mine, it tasted so good. Don't know what palm wine is? Google it! (Seriously, I'm now such a Google search person especially since I can just use the Voice Search feature and it speaks back to me…so I don't even have to type or read anything). After the palm wine, we had pepper soup (the kind that goes to school in America), some more jollof because there's no such thing as too much jollof and some champagne to round off the night.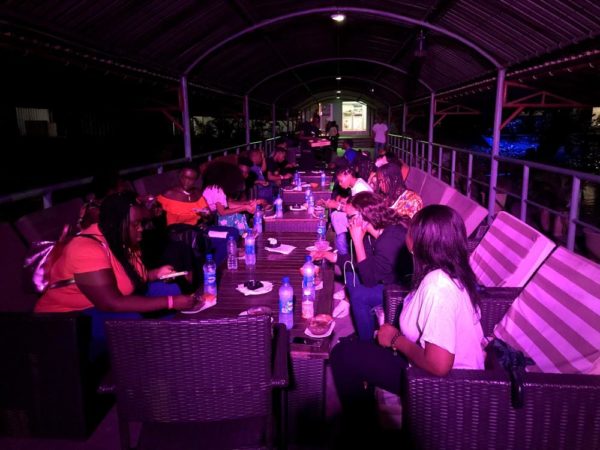 Digging deep into Lagos
Remember we missed shopping at the Lekki Arts and Crafts market because it was closed? After breakfast, we went to the Quintessence Store which had lots of African inspired collections. I love earrings and I spent the bulk of my time deciding what colours of earrings to get. sigh. I also got myself some bangles to match the earrings and an amazing book which I can't wait to read. It's called the 'Secret Lives of Baba Segi's Wives'. What I love about this place is their efficient service. I called back to exchange some of my bangles for some more books and they were so helpful when I got back there the next day.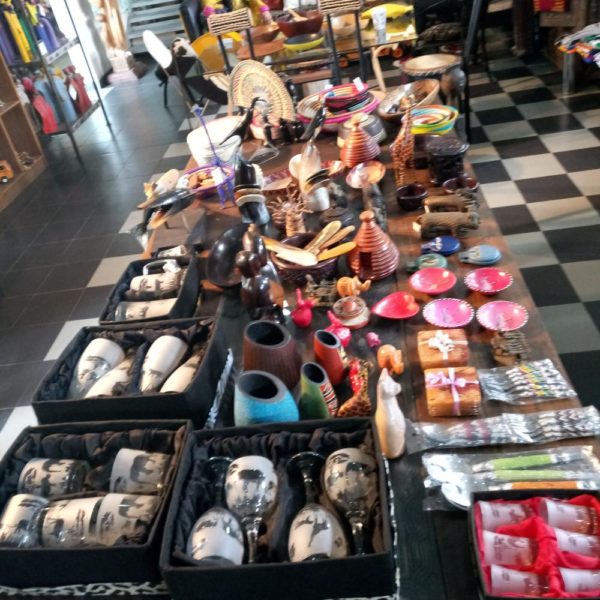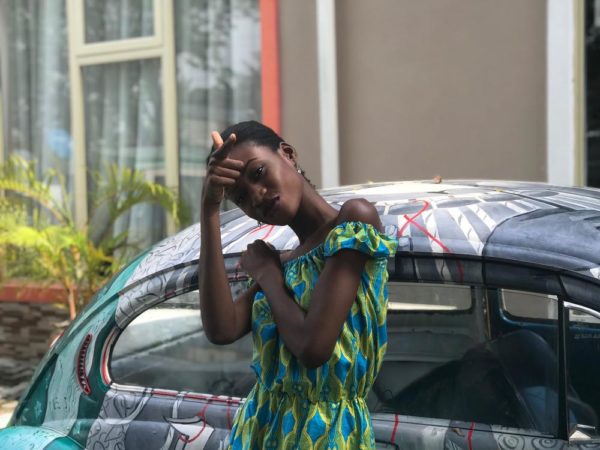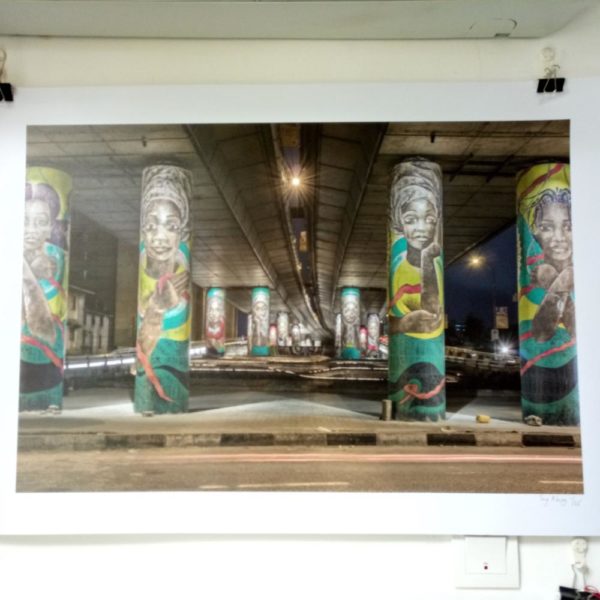 Our next stop was Freedom Park. Who else has visited this park but as another recreational centre? The Freedom Park was formerly a colonial prison called Her Majesty's Broad Street Prison. Although most of the former structures have been demolished, they have built new ones that are significant of the old ones.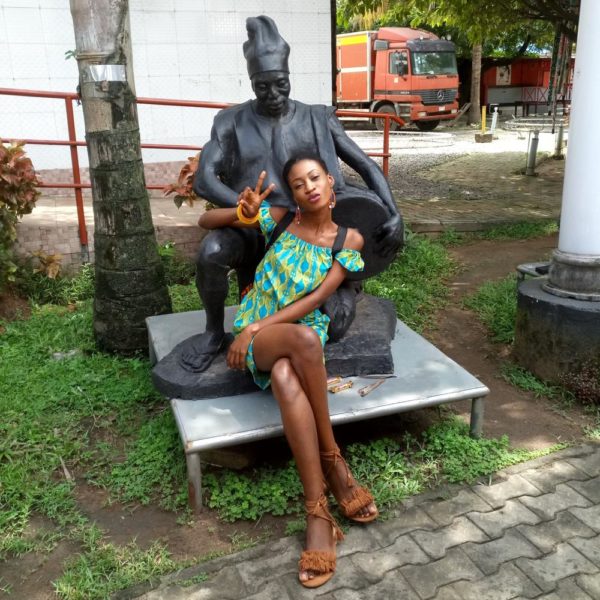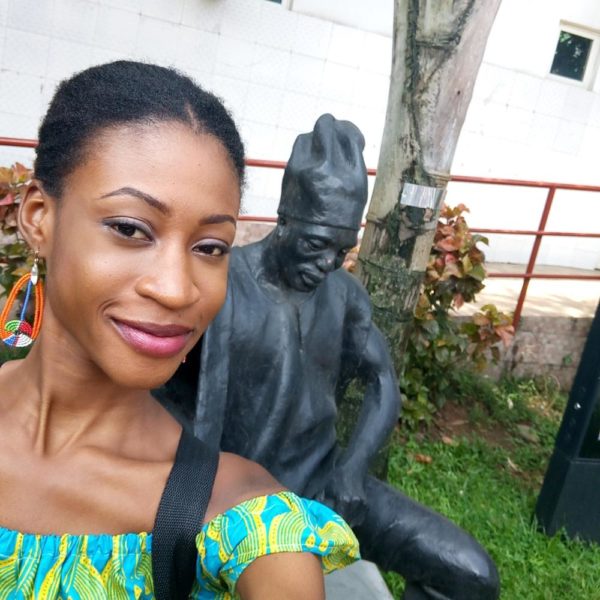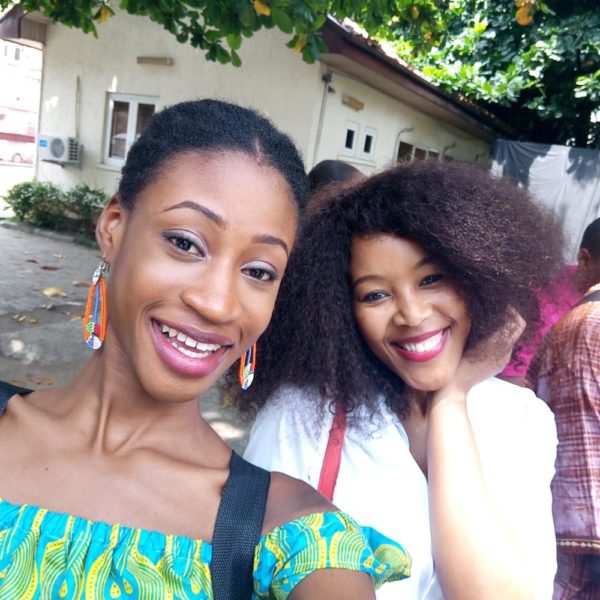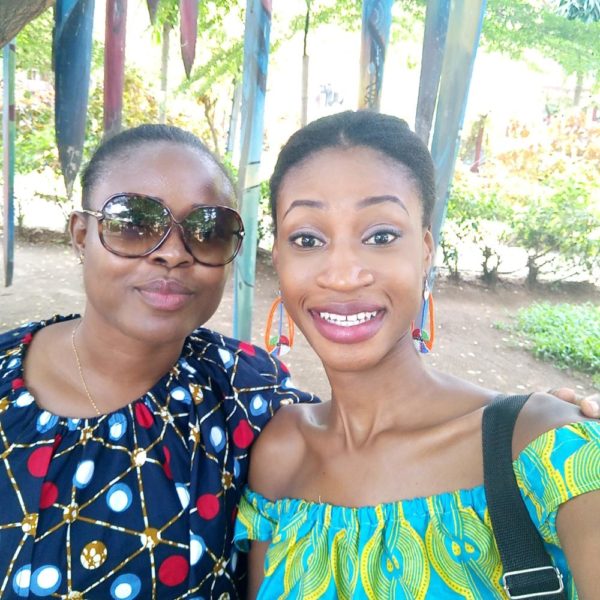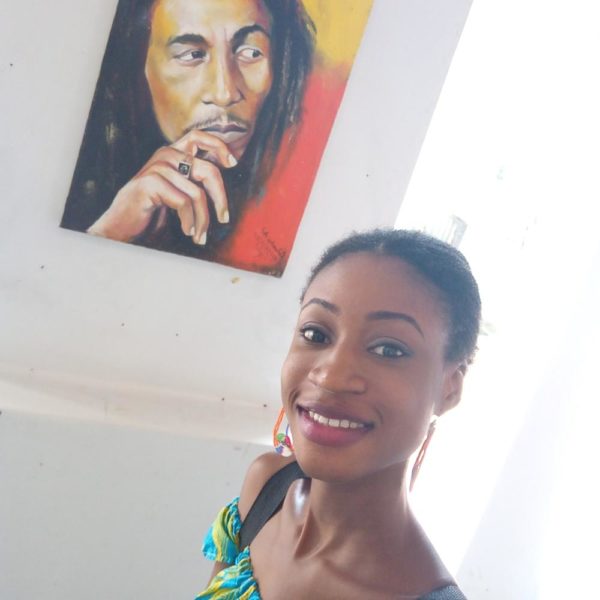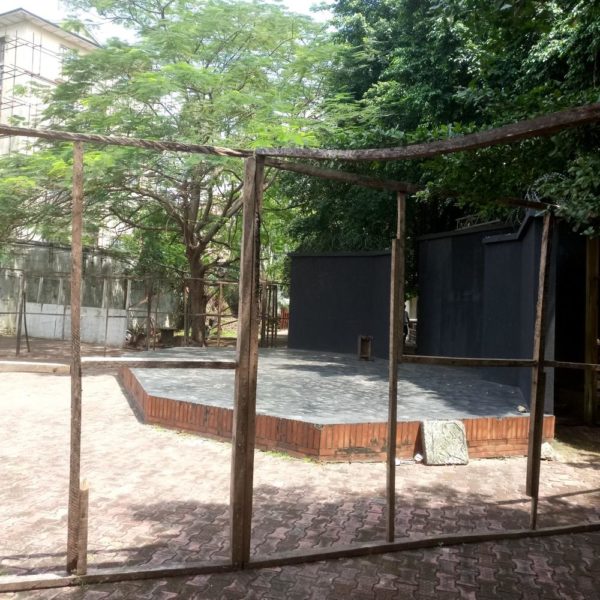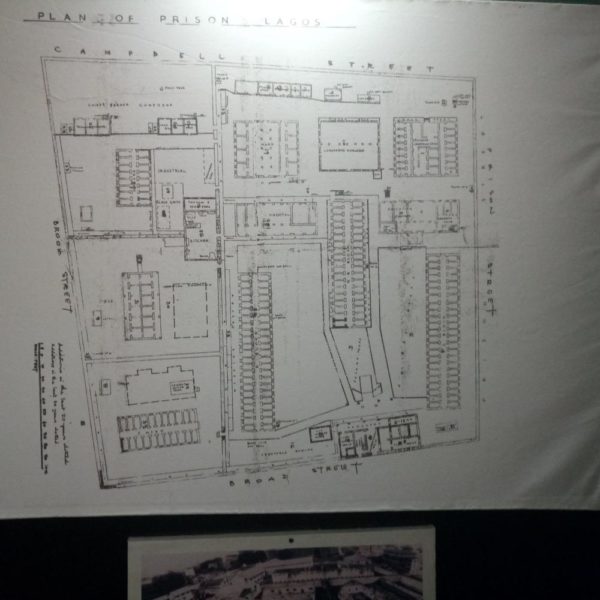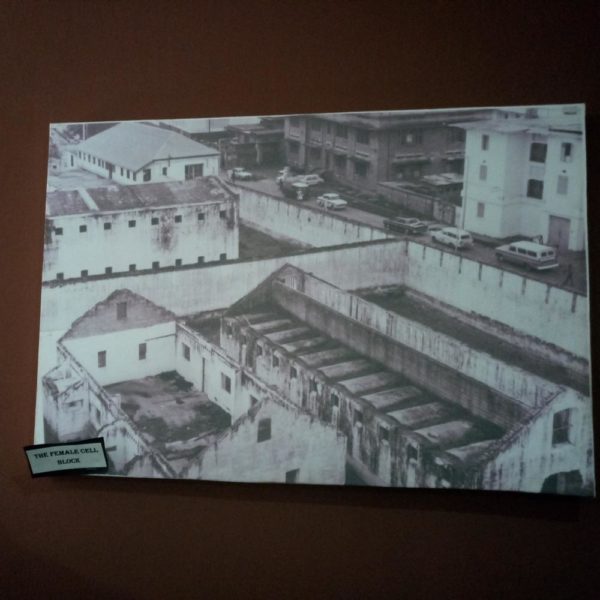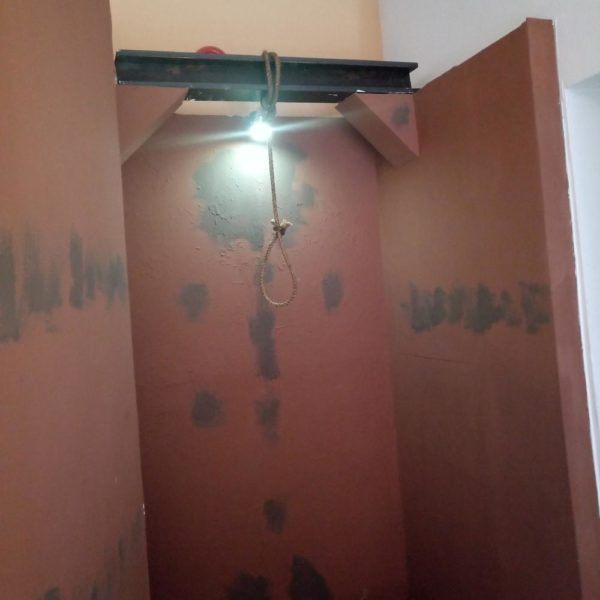 Paying homage to Fela Kuti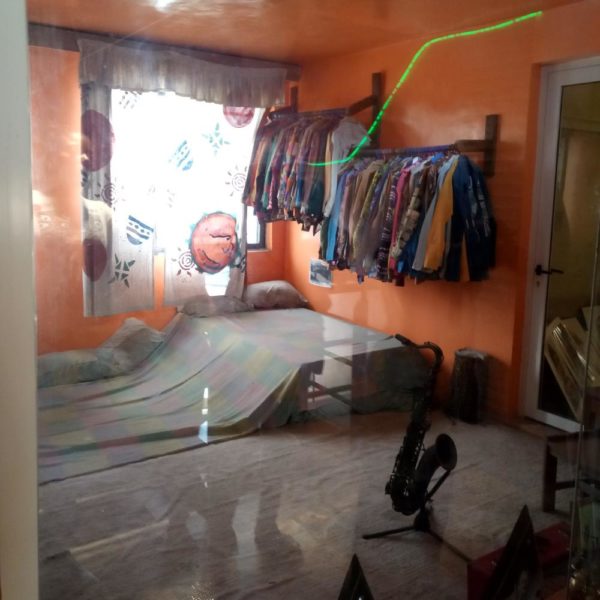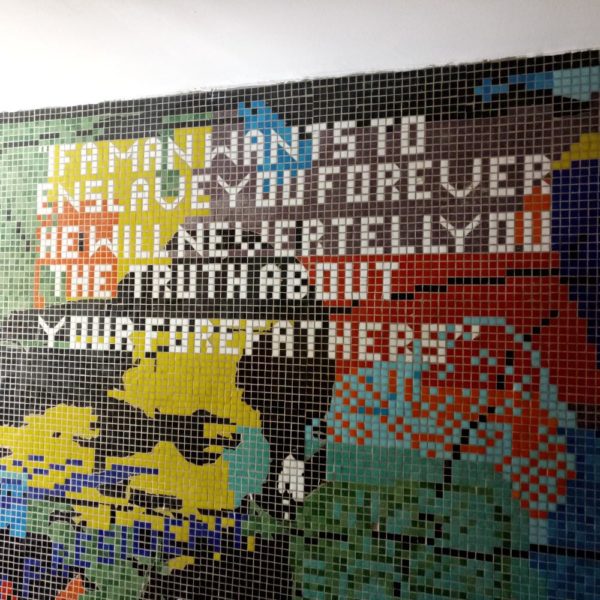 Friday Night Gyration
Guys, Google Africa is next level! They brought in professional make-up artistes to give us the best facebeats!
That's not all, we also had ankara outfits and mine fit like glove. I rocked it to the party at Bogobiri and I was all shades of fly! There were other Googlers and media influncers at the party and it was such a nice way to round up our #GidiwithGoogle experience.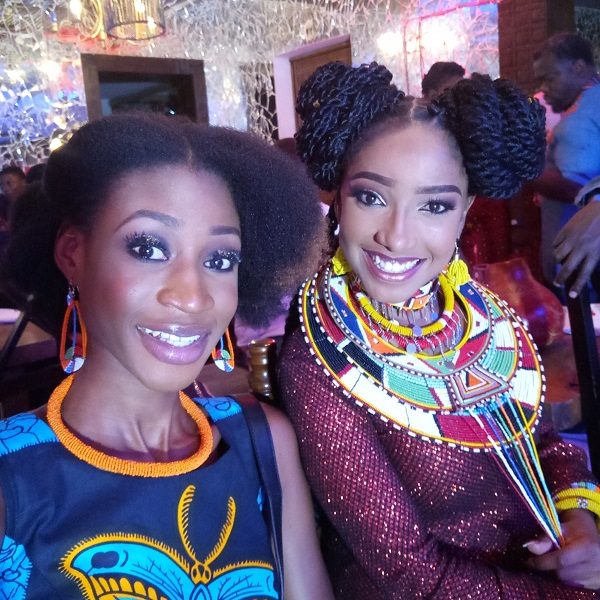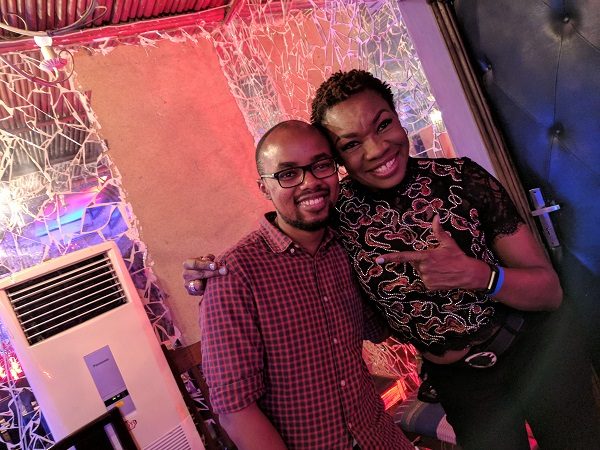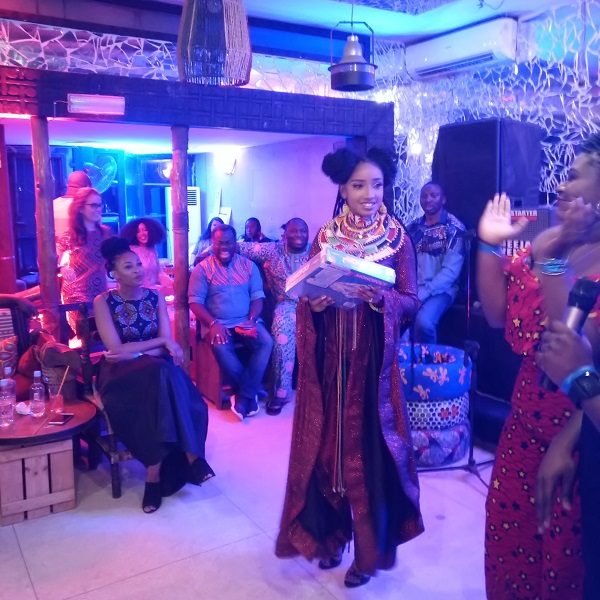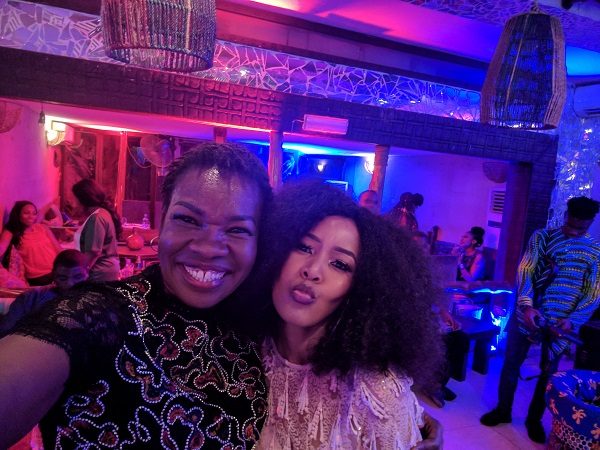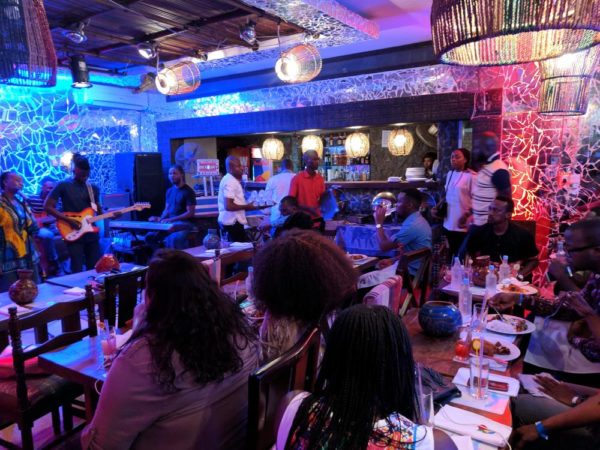 I had such a great time on this trip exploring Lagos and I hope you enjoyed following my updates on @bellanaijaonline (#BNGidiwithGoogle)
Who took these badass shots? It's AEP Photography!