#DareToMix! 2Baba, Duncan Mighty & HarrySong set to shut down Port Harcourt with the biggest Cocktail Festival Courtesy of Campari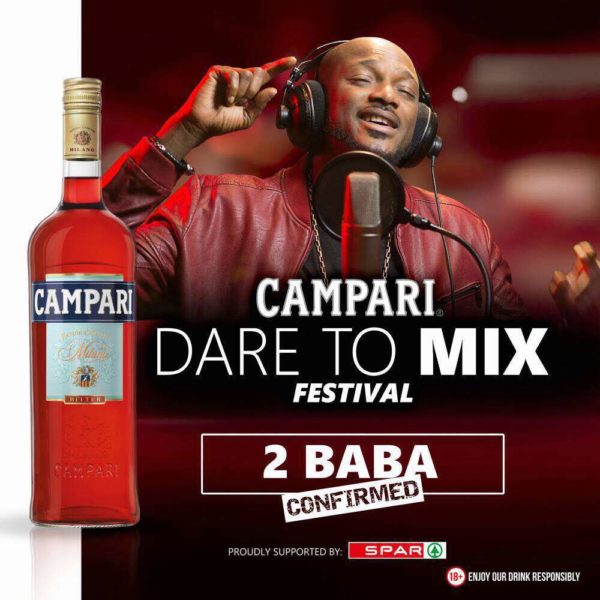 This year, the country's biggest cocktail festival brought to you by Campari 'Dare To Mix', is hitting the town of Port Harcourt in a big way.
Date: Saturday, October 14th, 2017.
The annual festival, which recorded a huge success last year is set to hold in Port Harcourt, Nigeria.
The premium bitters and classic alcoholic drink will partner with beer brands across Nigeria to treat attendees to a memorable experience with good music from some of the country's most talented artistes including Campari brand ambassador, 2Baba; Port Harcourt First Son, Duncan Mighty; world-renowned DJ, DJ Jimmy Jatt; Kelly Hansome and HarrySong. The event will also feature great comedy, exciting mixology sessions, canapés, and lots of other fun activities.
Campari, which is currently rewarding consumers with amazing prizes in its annual BuyNWin promo is giving fans a chance to attend the festival for free. Just walk into any Spar outlets in Port Harcourt, buy a bottle of Campari and automatically win a ticket.
A first of its kind in Nigeria, the Dare to Mix festival will continue to reward and celebrate consumers by creating unforgettable experiences. Beer lovers will also get to experience Campari Senator, a special mix of Campari and beer.
—————————————————————————————————————————————Sponsored Content