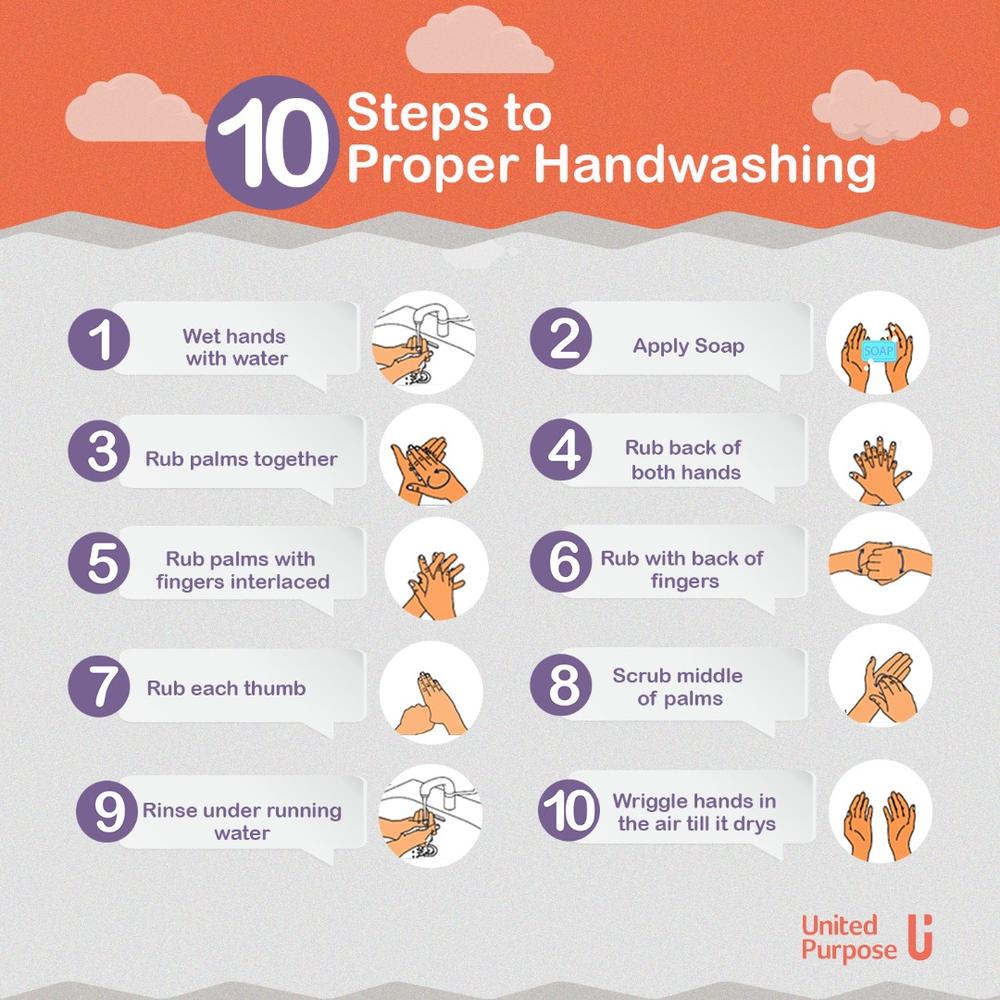 Hey BellaNaijarians,
Ever since the Ebola outbreak in 2014, we at BellaNaija have been looking for ways to increase awareness and preach about the importance of hygiene.
October 15 is Global Handwashing Day and this year's theme 'Our Hands, Our Future', stands as a reminder that handwashing not only protects our own health but also allows us to build our own futures.
In light of this, BellaNaija has partnered with NGO- United Purpose with the aim of pushing out the vision of good hygiene.
**
Many times we often forget to wash our hands at 'critical times': After using the toilet, before preparing food, before eating, after changing diapers or cleaning a child who used the toilet.
Globally, people wash their hands only 19 percent of the time after using the toilet or changing a child's diaper. In some parts of the world, people wash their hands with soap just 1-2 percent of critical times.
Even if your hands look clean, they carry germs. This puts you and others at risk of infection and diseases.
Especially for children: an estimated 300,000 children under five years die each year in Nigeria due to diseases (diarrheal and respiratory diseases) that can largely be prevented by #Handwashing. Much more suffer from malnutrition due to diarrhoea and miss school days when they fall sick.
The good news is that handwashing can greatly reduce the risk of falling sick. The costs are low, and the benefits high. An adage in Nigeria goes: 'A child who washes his hands clean can eat at the table with elders'. We believe that children with clean hands today will grow up to be the elders that matter in the future.
Clean hands and a clean future start with changing YOUR habits. Handwashing is about YOUR behaviour, so remember to Wash Your Hands O!
The whole month of October will be about handwashing in a month-long campaign led by the NGO United Purpose. Let's make history with the world's largest handwashing campaign and join the global movement.
So what can YOU do? You can join our Global Handwashing Day Campaign on social media using#Globalhandwashingday #Handwashing #GHD2017 and follow them on Facebook, Instagram and Wash your hands, teach children how to wash their hands, organise a handwashing activity, tell the world why handwashing is important and of course take many pictures and share with us!
Watch their campaign video below:

**
BellaNaijarians, are you ready to take these steps? Health is wealth, and together we can inculcate healthier lifestyle habits.
Let's kick sickness and diseases out… together, with clean hands!