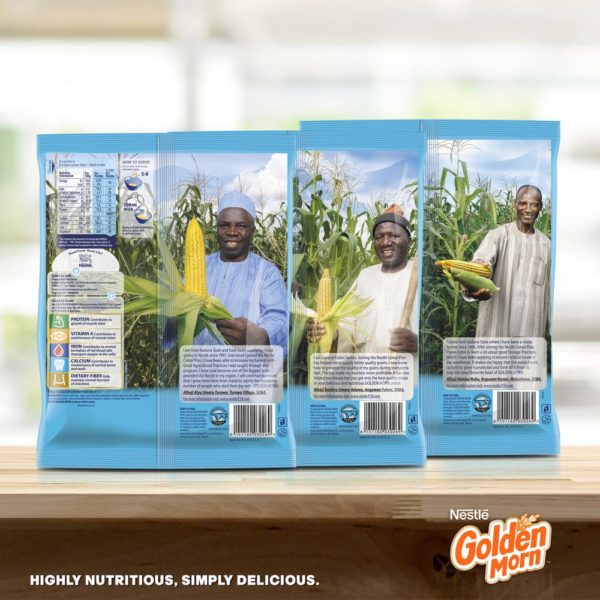 If you've seen the new packs of Golden Morn, you must be wondering who the men at the back of your cereal are.
Golden Morn released the 3 new packs to celebrate the farmers whose labour of love brings Golden Morn to families across Nigeria!
A few years ago, Nestlé adopted the 'Creating Shared Value' approach to add value to farmers, consumers and the society. A huge part of creating shared value is showing farmers how to increase the harvest from their farms so they make more money from their farms to provide for their families. They also get all the training they need to run their farms like a business!
For every pack of Golden Morn you buy, you leave smiles on the faces of the Golden Morn farmers and their families. Watch the videos below to hear their farming success stories.
———————————————————————————————————————Sponsored Content