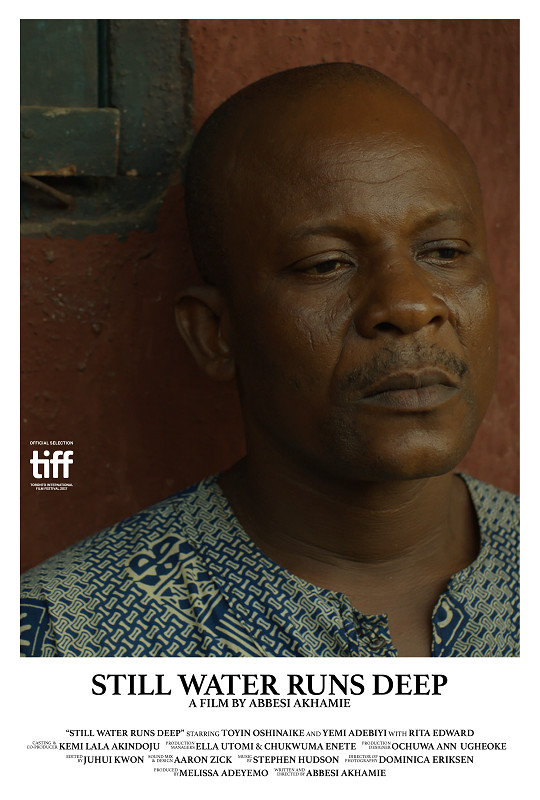 After an exciting opening at the last Toronto International Film Festival (TIFF), New York-based filmmakers, Melissa Adeyemo and Abbesi Akhamie are proud to announce that their latest short film, 'Still Water Runs Deep', will be having its African premiere at this year's Africa International Film Festival (AFRIFF).
The film tells the intimate story of a stern father, whose concealed emotions begin to stir when faced with the portent of a missing son. Veteran theatre and film actor, Toyin Oshinaike leads a prolific cast that includes Rita Edward and Yemi Adebiyi.
The film's World Premiere at TIFF got a warm reception, where it opened to two full-house screenings.
'Still Water Runs Deep' was written and directed by recent New York University MFA graduate, Abbesi Akhamie and produced by Melissa Adeyemo. The duo are truly excited about presenting the film to African audience.
In case you missed it, watch the trailer here.