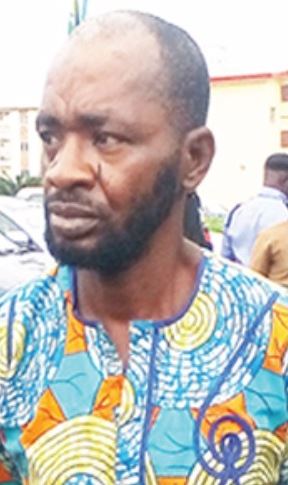 Ismaila Adeyemi, one of the suspects in the death of "Gulder Ultimate Search" winner "Hector Jobarteh" said they had planned only to rob the deceased, and not to kill.
The 49-year-old said he and his gang members had trailed Hector to his home from a petrol station, Punch reports.
Adeyemi claimed he did not pull trigger. Another gang member KK did, he said.
He added that all they got from the robbery was a pair of shoes, underwear, and a phone sold for N7000. He said:
I met KK through Nonso, whom I worked with in a filling station in Apapa some years back. I met Nonso about five months ago and I gave him the address of where I live in Sango, Ogun State. KK just returned from outside the country.

I did not know who the man (Jobarteh) was before the operation. On that day, we parked at a filling station around his house and a lady came to meet KK. After a while, he received a call from the lady and we saw the man drive into the close.

We followed him, but did not know where he entered. KK approached a woman and lied to her that the man's car hit his and he sped off. He begged her to direct us to where the man entered and she did. When we got into the building, we saw the car and met another lady on the premises.

KK asked the lady to lead us to the man's apartment, but she declined. It was when he pointed a gun at the woman that she complied and took KK upstairs. He called us to come upstairs, but by the time we got to a living room upstairs, he had shot the man's father in the hand.

I did not shoot at all, although I was holding a gun too. I quarreled with KK for shooting them, because our plan was just to rob. He threatened to shoot me and I kept quiet. It was a pair of shoes and flowers that were in the bag we collected from him. We didn't find money there.

I took away only his white handset while KK went with the bag. I gave the phone to my brother, Usman, to help me sell it. He said he sold it for N7,000. I collected N5,000 and gave him N2,000