TEDxGbagada Announces Speaker Line-Up for it's 2017 Salon Event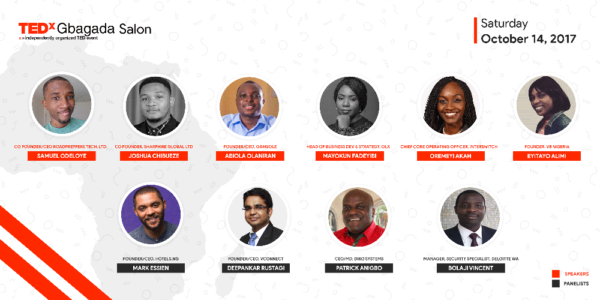 TEDxGbagada, an independently organized TEDx event, has announced the speaker line-up for its 2017 TEDxGbagada Salon event which will be taking place on October 14, 2017 from 8am.
With the theme; The Future of Tech in Africa, the event will feature a range of amazing voices reshaping and redefining tech in Africa. The conversation will focus around the renaissance of tech in Africa.
The TEDxGbagada Salon event, which is a unique kind of gathering, will give room for heightened talks with speakers and panelists such as: