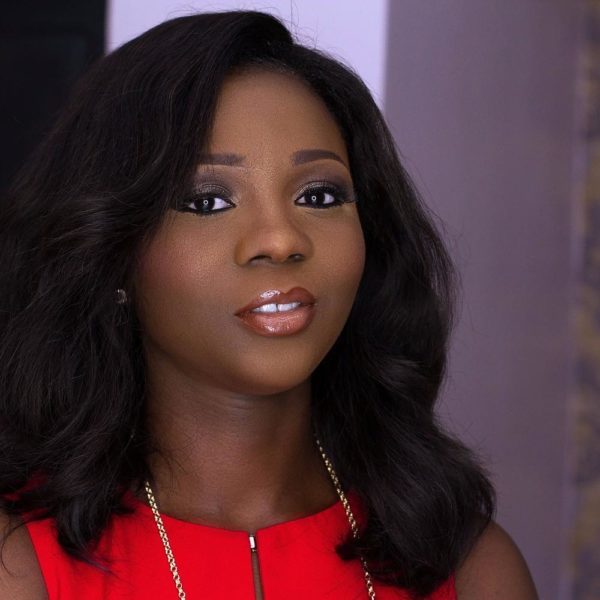 Once we get into the 'Ember' months, most of us get into a frenzy.
'I didn't achieve my money goals', 'Sigh! I didn't get the raise I desperately wanted', 'OMG! All I did well was spend a lot of money this year. Where did all my money go?'
First the frenzy sets in. Next, we get hooked on a melancholic tune and finally, as we get into the first days of the new year, we settle for a secret 'hope' that things will get better.
I was at this point, 6 years ago, when I decided I had to do things a little differently if I ever wanted to make progress on my wealth goals.
I co-founded an investment club with four (4) friends and after building a framework that has provided a structure for eleven (11) other investment clubs, training 400+ people with my free online courses and paid workshops, I have a pretty good idea of how anyone can take advantage of the power of many to achieve their wealth goals sooner.
What is an investment club?
An investment club is simply a group of people who consolidate funds to invest in business opportunities together. An investment club offers its members a great opportunity to share risks and rewards in a way that contributes to the common wealth of the society.
In simple terms, it is a decision to not be average but to do more with your money. Some investment options that fall into the category of opportunities for investment clubs, include investing in a real estate project, funding an agricultural project or providing capital to a profitable start-up.
An investment club offers a win/win solution. If you do not have enough money to invest in some value-adding assets on your own, you can start an investment club with friends or colleagues and together you can take advantage of the power of many.
For instance, instead of waiting till you can save up 50m to purchase a commercial property, you can simply partner with 10 friends or colleagues, contribute 5m each, invest in the property and either sell it off at a profit and share profit or keep ownership of the property to earn rental income over a period.
You may be thinking, this sounds like an 'Ajo' or Esusu' (traditional co-operative saving schemes in Africa) and you're correct. It does sound like the traditional saving schemes that are popular in our informal and formal culture. However, the difference between the popular 'Ajo' or 'Esusu' and an investment club is, you do not simply contribute funds together and pay-out cash in cycles. In an investment club, you contribute funds, invest the funds, earn returns and either decide to pay out dividend to members of the club or plough back profit into a central purse for more investment opportunities.
The oldest known investment club, still in operation today, is the Hamilton Trust, created in Boston in January 1882.[i] Most of the early clubs were created as social organizations with combined investing as one activity, there was little, if any, attempt to establish uniform principles for the operations of investment clubs until the late 1940's.[ii]
Tom Ohara and his investing buddies got the vision to start an investment club in 1948. They started an investment club called the Mutual Club of Detroit with $20 monthly dues, which has since grown into what we now know as the National Association of Investment Clubs (NAIC) in the USA, with over 37,000 investment clubs and a total of 478,000 active participants[iii]
Why an investment club?
Co-founding my investment club enabled me to contribute my resources to the resources of other members of my club and get started on my investment journey.
Over a period of 4+ years, we have invested in multiple investment opportunities. I wouldn't have had the opportunity to take advantage of these opportunities, if we hadn't put our funds together to invest.
An investment club will hold you accountable to your wealth goals.
Too often we set goals to manage our money better, stop spending and invest more. We start out with good intentions but end up getting burned out or bored about the investing process.
Yes, investing your money can be a boring process. What has kept me committed to this process is that fact that I am accountable to a group of people to contribute a certain sum monthly.
If you struggle with being consistent with saving your money or investing, you should consider starting an investment club with trusted friends or colleagues who will keep you accountable to your investment goals.
You will gain practical investing experience.
As a member of an investment club, I benefitted from the diverse knowledge, skills and experience of the other members of my club. None of us had prior professional investing experience, but starting and operating an investment club made us actively seek to learn how to make investment decisions.
When we started, we made mistakes. We made random investment decisions based on sentiment and when we lost money, we learnt from it. We took a U-turn on our approach, sought the help of experts and did all we could to glean and learn how to make better investment decisions from their years of experience.
Is an investment club right for me?
I get this question all the time. My honest response is always another question. 'Do you work well in teams?'. Very Nigerian to reply a question with a question, I know, but it is a valid question because an investment club is basically team work and effort towards achieving everyone's goals.
If you work well in teams and don't mind getting on an investment journey with like-minded people, then an investment club is right for you. Focus on creating good group dynamics in your club and you'll be able to achieve your goals and not just survive as a club
How can anyone start an investment club?
Anyone can start an investment club by getting the right people together and putting the right structure in place.
An investment club requires a formal structure. Money can be a sensitive issue when it is not well managed so it's best to put a legal structure in place in addition to basic guidelines for selecting the right members for your club. You also need to decide on the amount of money each member will contribute to the club, and the type of investment opportunities you plan to take advantage of to grow your investment club.
To find out more about how to create an ideal structure for your investment club, click here to download my free e-book on 5 steps to breaking average (and starting an investment club)
Instead of setting financial goals and not meeting your goals, you should consider putting together a plan to start an investment club before the end of the year, so you hit the ground running in January 2018 and be on course to achieve financial freedom in 5-10 years.
Don't settle for 'hope'. If hope was a strategy, we would all achieve our goals by hoping
Decide to act. Take advantage of the power of many with investment clubs.
References
Better investing educational series, Investment Club Operations Handbook – sample chapter, [online] Available at http://www.Betterinvesting.Org/Investing/Landing/Investmentclubstarter/Resources/FREE_ICOH_Chapter.Pdf
Better investing educational series, Investment Club Operations Handbook – sample chapter [online], Available at http://www.Betterinvesting.Org/Investing/Landing/Investmentclubstarter/Resources/FREE_ICOH_Chapter.Pdf
The Sage of Madison heights [online] Available at https://expectingalpha.com/2016/05/17/the-sage-of-madison-heights/