Official Trailer & Poster for Muyiwa Aluko's 'Bandits' Starring Joke Silva, Chigul, Linda Ejiofor & FunnyBone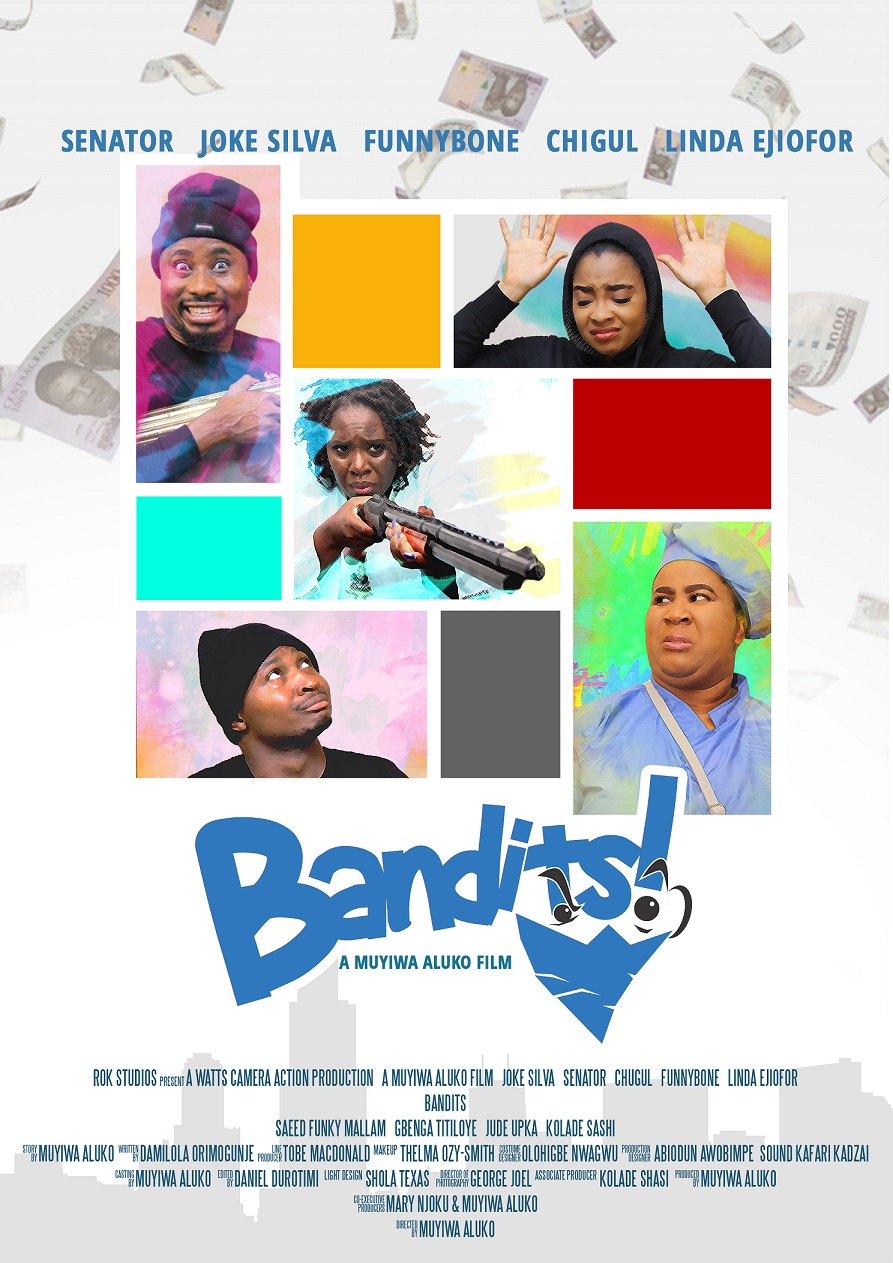 Watts Camera Action has released the official trailer and poster for their next film.
Bandits boast of an all-star cast which includes Nollywood legend Joke Silva, FunnyBone, Senator, Chigul and Linda Ejiofor. With cameo appearances from Funky Mallam and Gbenga Titiloye.
The film is a Rok Studios and Watts Camera Action collaboration and is produced and directed by Muyiwa Aluko.
Watch trailer: