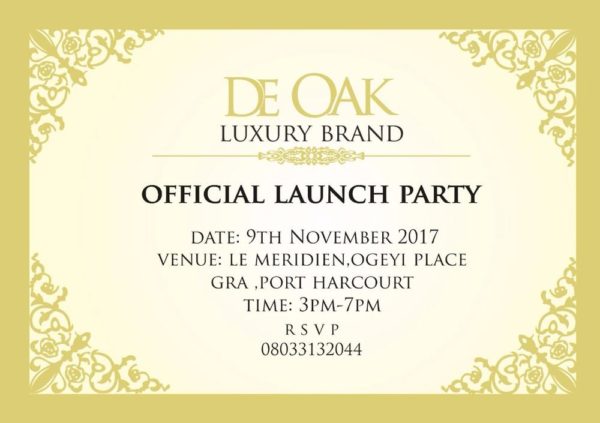 International luxury brand De Oak Luxury by Oroma Kelvin Amadi is set to launch its line of luxury shirts for men and women.
Date: Thursday, November 9th, 2017.
Time: 3 pm- 7 pm.
Venue: Le Meridien, Ogoye Place, GRA, Port Harcourt.
For more information, send an email to [email protected] or Whatsapp on +2348181219152 and 08033132044.
——————————————————————————————————————
Sponsored Content