Verdent Zeal partners Kaduna State Government for its 1st Innovention Roundtable conference in support of SMEs and Start-ups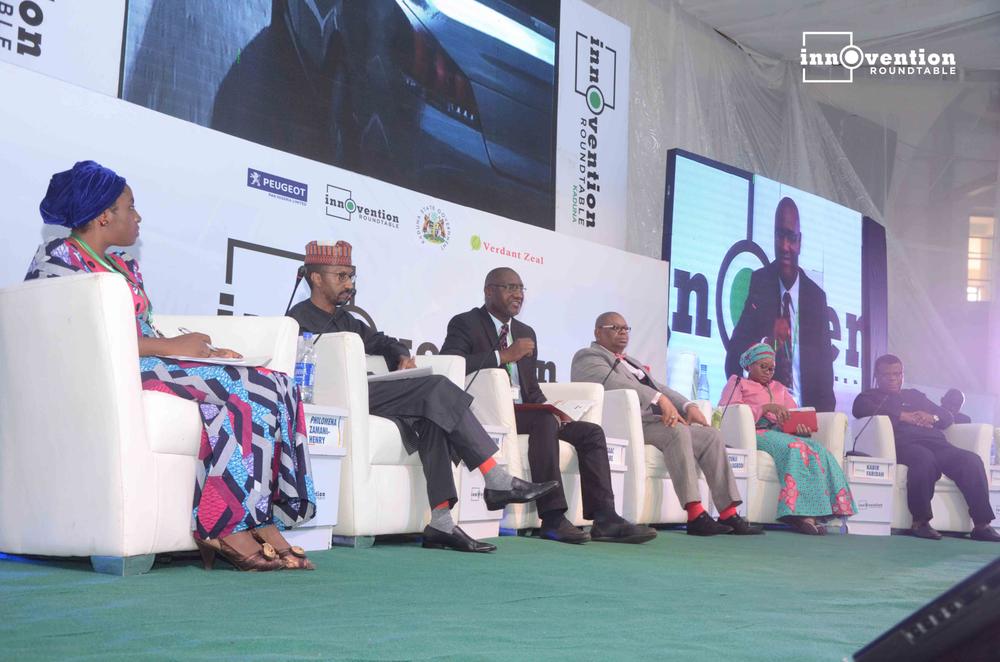 Leading Multidisciplinary Marketing and Communications Company, Verdant Zeal Group Limited in partnership with the Kaduna State Government and PAN Nigeria held the 1st Innovention Roundtable for SMEs and Start-ups Entrepreneur with the theme "How Innovention Drives Entrepreneurship" , The Case for SMEs and Start-Ups, at the Umaru Musa Yar' Adua Indoor Hall, Muritala Square Kaduna.
The Innovention Series, a brainchild of Verdant Zeal, which has been running for the past six years, conceived as a platform to examine the question of Africa's development and the process and tenets that make innovation possible, in enhancing products, improving services and the overall success of the business environment.
Speaking as the convener at the Innovation Roundtable, The Executive Vice Chairman, Verdant Zeal Group, Dr. Tunji Olugbodi said the essence of the summit is to promote development of innovative enterprises and economic growth in the country through which opportunities could be discovered for growth with focus on leveraging inherent strengths of the continent and its people.
The Innovention Roundtable is focused on SME's, entrepreneurship and startups for the simple fact that these represent the growth engine for today and the future, especially in Nigeria. If the concept of the 'African Lion' must succeed, we cannot ignore the imperative to ensure strong structures to inspire new ways of building and conducting businesses, generating inclusive growth and employment, empowering the youth for affirmative actions and pushing these with a massive dose of organic innovation.
The Innovention Roundtable held in Kaduna on Thursday, October 19th, 2017. HE, Nasir El Rufai, Governor, Kaduna State was the special guest of Honour while the event was chaired by Chairman, Kaduna Electricity Distribution Company Plc, Alhaji Yusuf Hamisu Abubakar (OON). The Keynote address was then delivered by the Managing Director, Peugeot Automobile Nigeria, Mr. Ibrahim Boyi.
The discussion panel was moderated by Isaac Bare, General Manager, Supreme 96.1FM, Kaduna and the distinguished panel of discussants included the Chief Executive Officer, Nigeria Economic Summit Group (NESG), Laoye Jaiyeola; Founder/CEO, Zamani Foundation, Philomena Zamani-Henry and Kabir Farida Mohammed, Chief Executive Officer, Online Training and Awareness Campaign (OTRAC).
Right on the heels of the successful Innovention Roundtable that took place in Kaduna, the Innovention Roundtable moved to the prestigious rendezvous of budding minds, future business magnates and world leaders at the Covenant University, marking the grand entry into Nigeria's next big thing – the youth population. The panelists included Tolu Samaiye, CEO, Melting Moments and Akah Nnani, Actor, TV Host & Content Creator while the session was moderated by Morenike Molehin, CEO, Oak & Teak, an interior design company.
The successful completion of these two events marks the institutionalization of the Innovention brand as the foremost champion of innovation, entrepreneurship, and development in Africa.
You can share feedback on how to make the Innovention Roundtable better here.
See photos from both events below:
—————————————————————————————————————————-
Sponsored Content