Beautiful, Strong Women! Why We Loved 2017 Telenovela Female Leads on Telemundo by DStv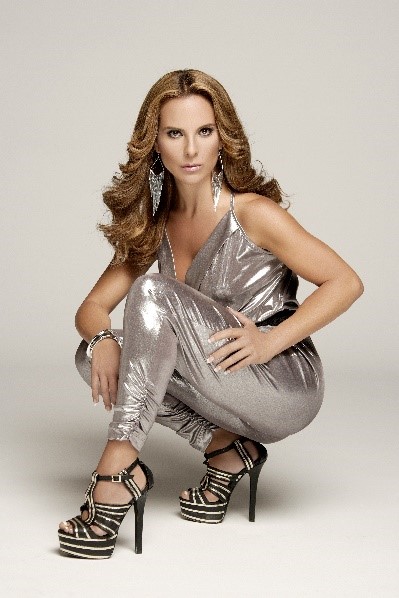 2017 has been a year of female empowerment and one that has seen women around the world taking to the streets in defence of their rights. Art mirrors reality, and as a result, we have seen a number of strong female driven story lines featuring powerful women who dominate their circumstances.
Clara from The Son I Never Knew
Telemundo's The Son I Never Knew sees Gabriela de la Garza in the lead role of Clara, a successful news anchor dealing with the loss of her son and on a mission to uncover the truth.  Clara's steely resolve and determination is what makes her one of the fiercest female leads of 2017.
Marisa from Maid in Manhattan
Telemundo's Maid in Manhattan, based on the 2002 film of the same name, stars Mexican singer and actress Litzy Domínguez in the role of Marisa Luján. Braving uncertainty and moving to a new country, Marisa finds love in the most unlikely place, showing us how it's done with grace.
Altagracia from Iron Rose
Aracely Arámbula owns the role of Altagracia in Telemundo's Iron Rose. The character, who is a lethal cocktail of power, revenge and beauty, battles past trauma to find justice and to make her mark in a man's world. This telenovela spotlights women's rights and captures a truly sad tale, marked by a quest for vengeance.
Sara from Woman of Steel
Woman of Steel stars Mexican actress and model Blanca Soto in the lead role of Sara Aguilar, a young woman who faces the most extreme of circumstances when her husband is assassinated on their wedding day. Incredibly, Sara finds her strength and takes the power back in this riveting telenovela.
Anastasia from The Queen of Miami
Kate del Castillo inspires as Anastasia Cardona, the widow of a drug lord thrust into a life of crime, in the exciting new telenovela, The Queen of Miami. Anastasia Cardona embodies feminine power and Kate del Castillo's stellar performance makes this show a must-see.
From ruined weddings, long lost daughters and drug cartels to downtrodden woman rising from the ashes, you can find it all on Telemundo (DStv channel 118 and Gotv channel 14), where the fierce females of 2017 are the toast of the town.
——————————————————————————————————————–Sponsored Content