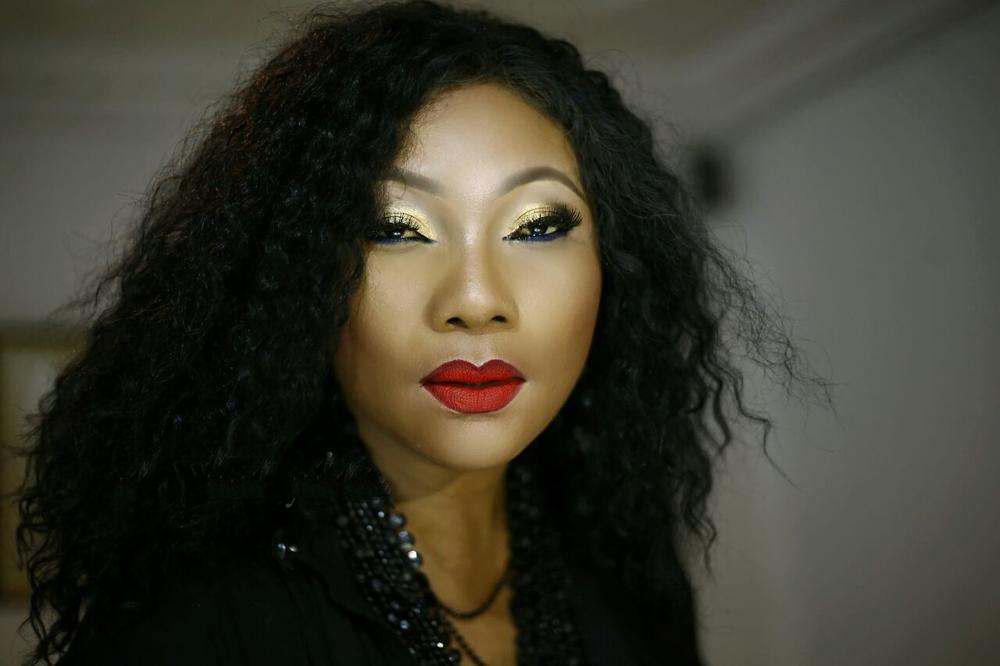 Veteran Nollywood actress Eucharia Anunobi who lost her teenage child, Raymond, to sickle cell anemia in August 2017, has written an emotional tribute to him, 3 months after his passing.
The actress shared a photo of her son on her Instagram page accompanied with the words below:
22nd August 2017 was the day God's precious child and son , the amazing blessing God blessed me with , that made me to be a mother , travelled out of this earth .
5th September 2017 was the day his fleshly remains was committed to mother earth .
5th December 2017 was the day it cumulated three months of my mourning him , for the purposes of observing rites of culture / tradition .

Raymond Joshua Chimaobi Chimnonso Ekwu , your mummy is absolutely distraught without you still . Our home is so silent now without you . Every time I still peep into your room to see if you're there . When I drive back home , I long to see your smiling face radiating that joy of seeing me back . Cooking has lost it's joy , because you're not there to ask all those questions : mummy what are you cooking now ? What's that ? Why do you put that ? Mummy please can I stir the contents of what you're cooking ? Can I get a piece of meat ? No more will I hear you say : mummy my sleep mode is not activated yet , when I say : Chimnonso go to sleep right now ! No one to ask me : mummy how come am getting pimples on my face and you don't have ? And I have to answer : Joshua , you're in your puberty years and becoming a young man ? Aaaaah my son , my baby , the most considerate child , my six feet four inches ( 6ft , 4 inches tall ) adorable giant , I miss you oooooooo .

Be that as it may , I want to use this medium to wholeheartedly appreciate God , the eternal rock of ages , the all knowing emperor of the universe , the pillar of my life , for it all .
THE GREAT I AM THAT I AM , I THANK YOU , I BLESS YOU , I HONOUR YOU , I GLORIFY YOU LORD – 1 Thessalonians 5 : 18 .
May his Soul continue to Rest in Peace, our thoughts and prayers remain with her and her family.