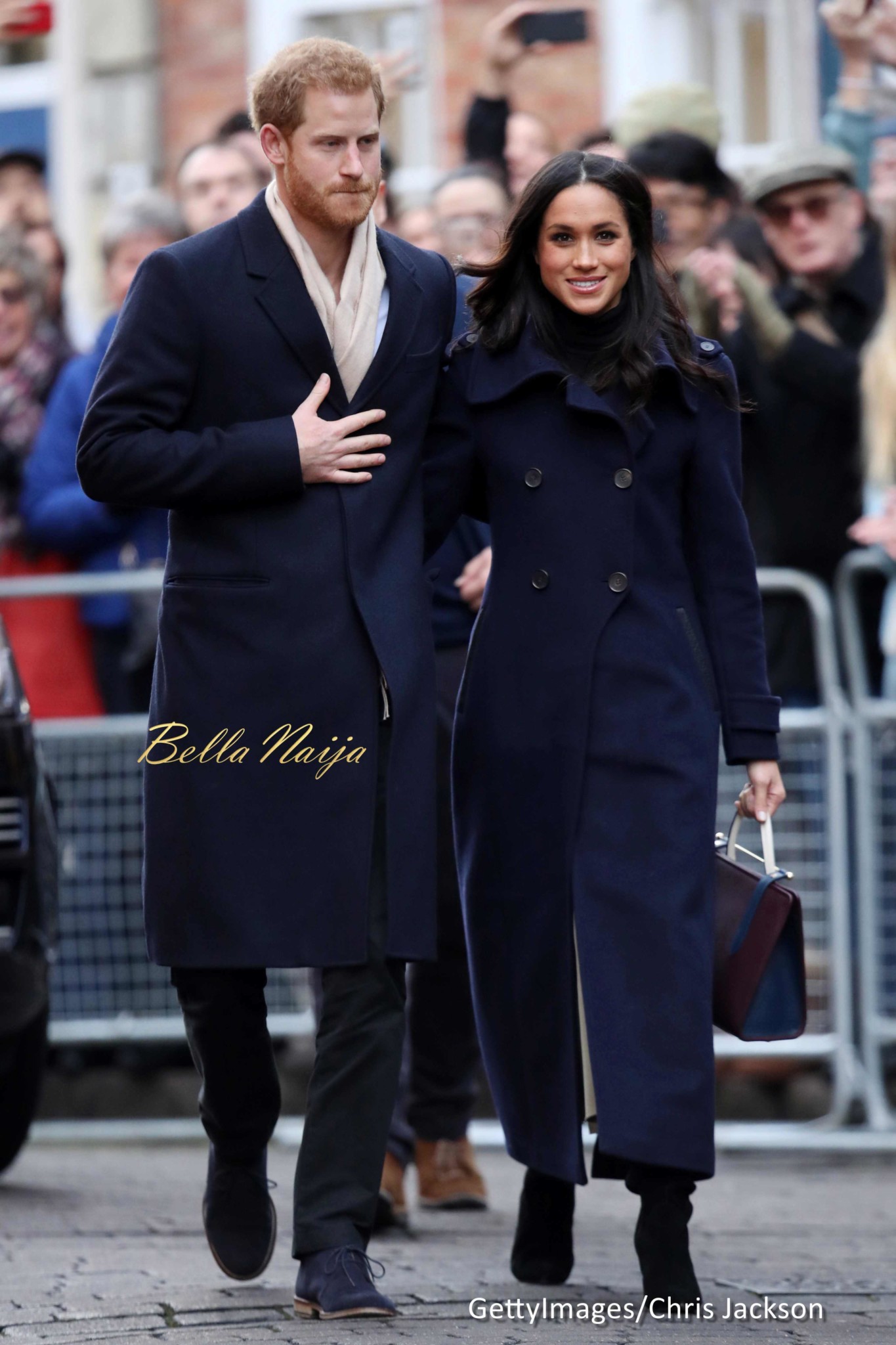 Prince Harry and Meghan Markle are in Nottingham today for their first joint official visit as a royal couple.
The couple who will wed on May 26, 2018, wore matching navy jackets as they smiled and shook hands with excited fans, who showed up armed with presents to see the newly engaged couple. Prince Harry and Meghan Markle met crowds who had gathered outside the National Justice Museum in Nottingham.
The actress gave dozens of fans the chance to get a glimpse of her engagement ring as she shook their hands and made her way towards Nottingham Contemporary to visit the Terrence Higgins Trust charity fair to mark World Aids Day.
The visit today focused on causes that HRH is particularly passionate about – raising the awareness of HIV/AIDS and preventing youth crime.
According to Daily Mirror, while in Nottingham, they will also visit the National Justice Museum, Nottingham Contemporary and Nottingham Academy.
See more photos: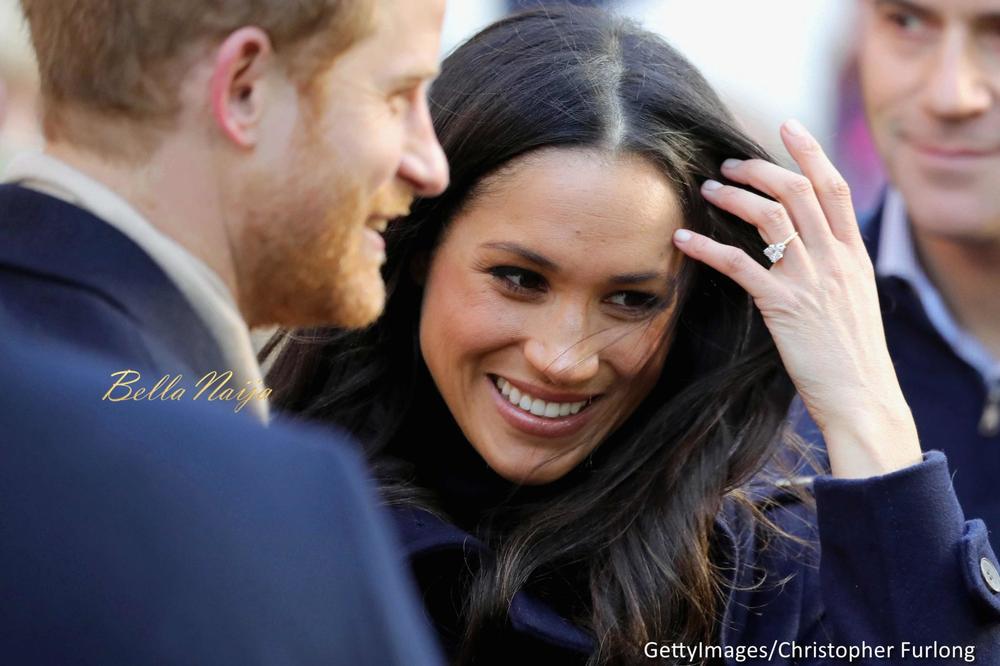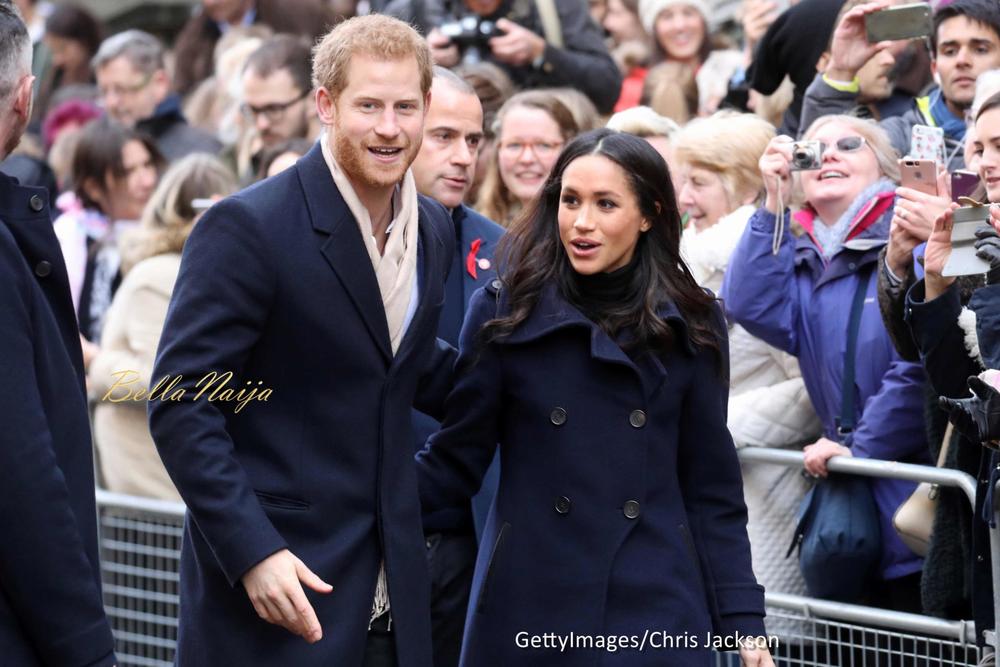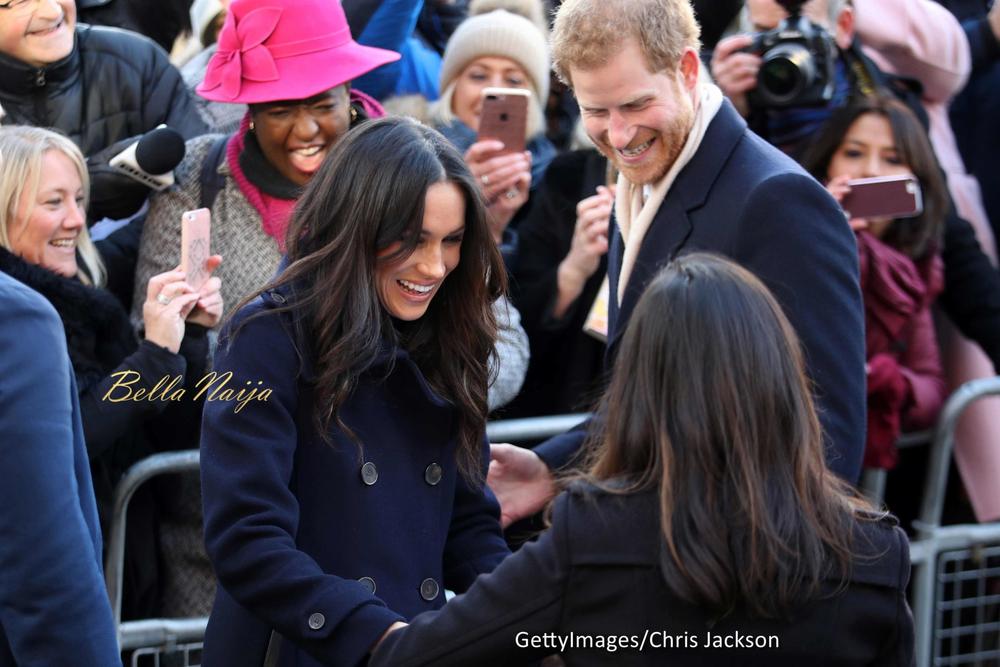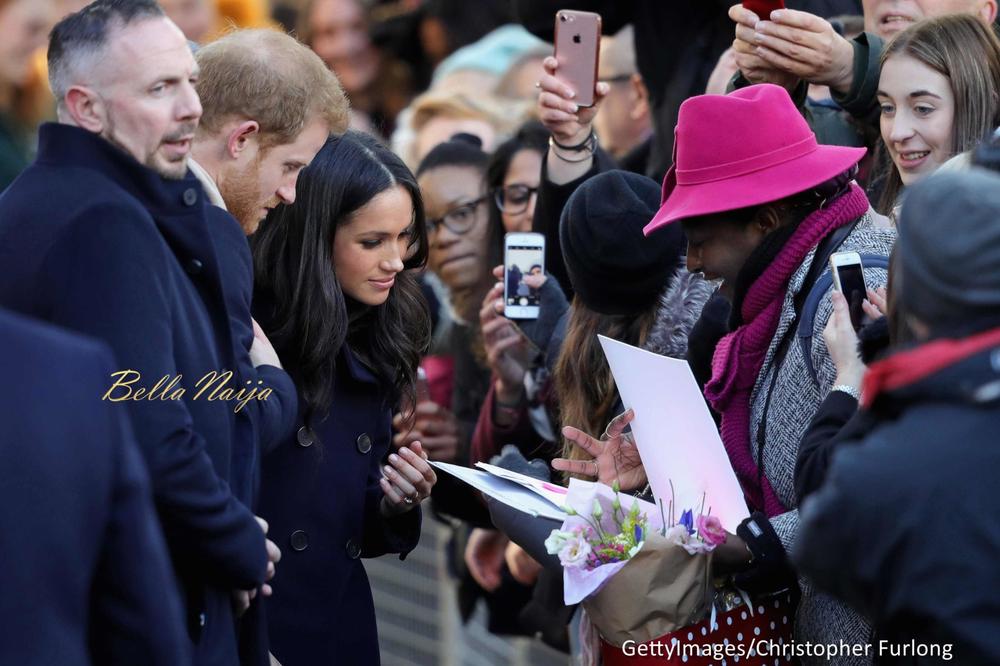 Photo Credit: Chris Jackson, Christopher Furlong