Don't Miss this 2-Day Revival at This Present House themed Almighty God | January 14th & 15th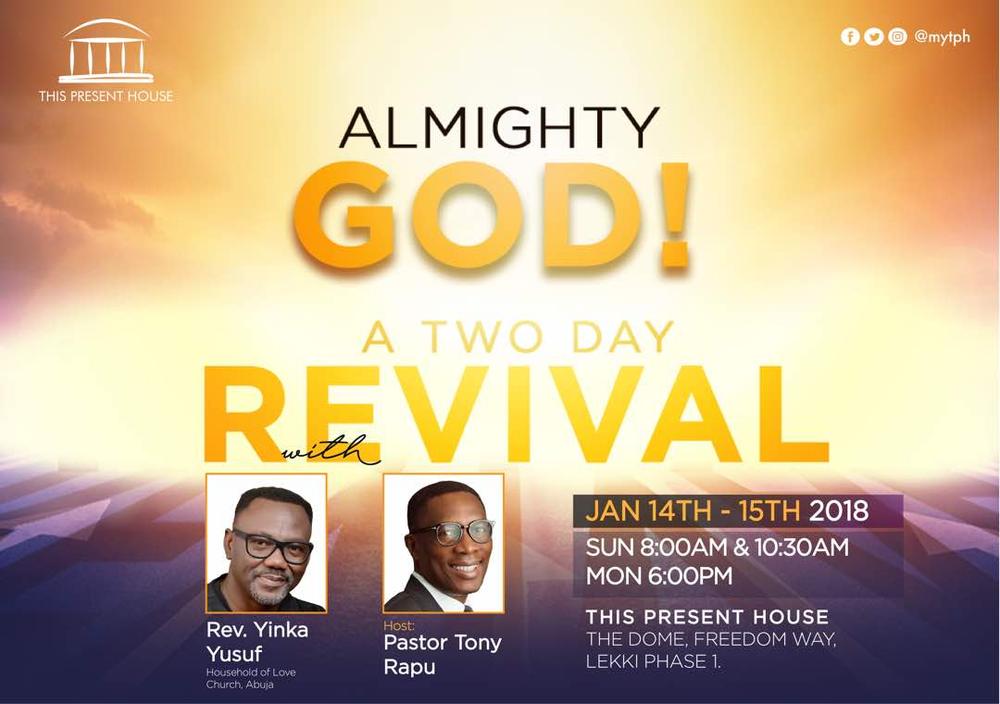 The beginning is significant; the start of the year, the start of the month, the start of the week, the start of the day. As we move further into this start of the year it is important we arm ourselves with the right things.

To occupy this year with the help of God you need to come to a complete conviction that He is the Almighty God and there is nothing he cannot do.

Join us for this two-day revival with seasoned teachers of the word Rev. Yinka Yusuf and Pastor Tony Rapu.

Make the time and take the time to equip yourself to #Occupy2018 with this power-packed revival session starting with the two services.

Date: Sunday & Monday, January 14th & 15th, 2018.
Time: 8.00 am & 10.30 am (Sunday), 6.00 pm (Monday)
Venue: The Dome, Freedom Way, Lekki, Lagos.
———————————————————————————————–
Sponsored Content