Of Love, Laughter & Pain! The Story of #FelaAndTheKalakutaQueens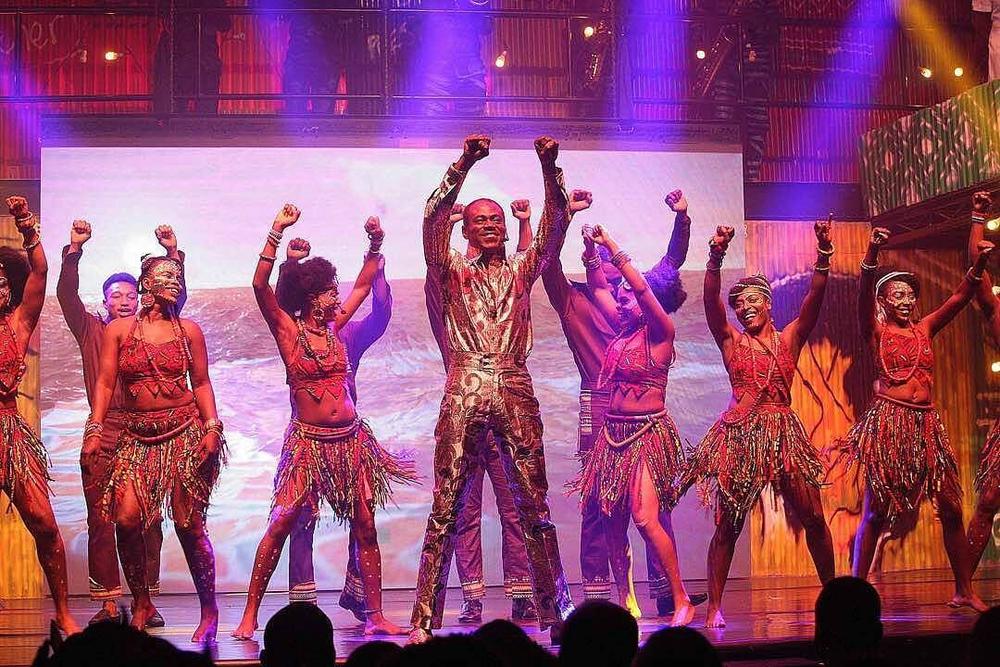 Where do I begin? First off, Bolanle Austen-Peters the brains behind this stage play is a genius.
Over the weekend I went to see the Fela and the Kalakuta Queens stage play at the Terra Kulture arena and I was pleasantly blown away! I had always thought the art of theatre in Nigeria was mediocre and could be better, and judging by what I witnessed this weekend, we are on the right path.
So, I had tickets for the first weekend the musical was showing, but I gave them away cause I thought, "I've seen Fela on stage so many times what could possibly be different about this one?" The very first time Fela on Broadway came to Lagos all the way from New York I was there, (which by the way was a bit weird, as the guy playing Fela was muscular).
I had already made up my mind I wasn't going and then a couple of days later, my cousin hit me up that she bought tickets for me as my birthday present knowing how much I love musicals & Fela, so I thought, "free ticket, why not?!"
I went for the 3 PM show on Saturday and before it started I already had an expectation: "another actor trying to be Fela but falling short in one way or another."
Right from the opening scene, I knew I was wrong.
This wasn't just another stage play chronicling the life of the legend, this was more than that, this was about his Queens who stood by him THROUGH IT ALL.
I've seen so many variations of Fela on stage, and realized I had never really paid much attention to the Queens, as I thought they were just dancers and wondered why they were comfortable being with him.
This was a first for me, hearing their own side of the story, how they were mocked and called all sorts of names, the police battery, being ostracized by society, disowned by their family and all the woes.
These women weren't ordinary women, these women were indeed Queens and quite frankly Fela treated them as such. They had to work while they were living in Kalakuta, many of them were dancers and singers contributing one way or the other to Fela's empire.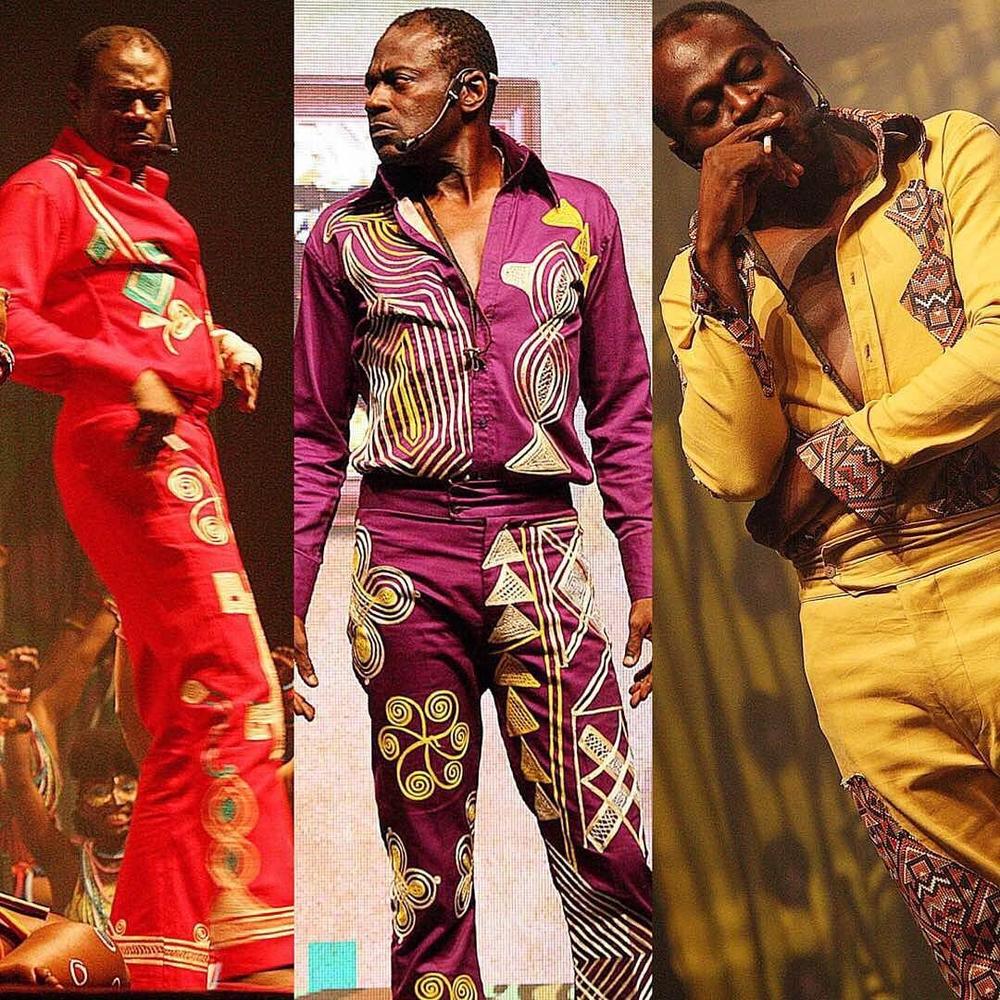 A couple of characters stood out for me, first, Adeniji Heavywind who played Fela has handsdown been the best Fela I've seen ever! He nailed his character right down to the tee. From Fela's mannerisms to his looks to even his voice, for a moment I closed my eyes and I could have sworn Fela was in the room.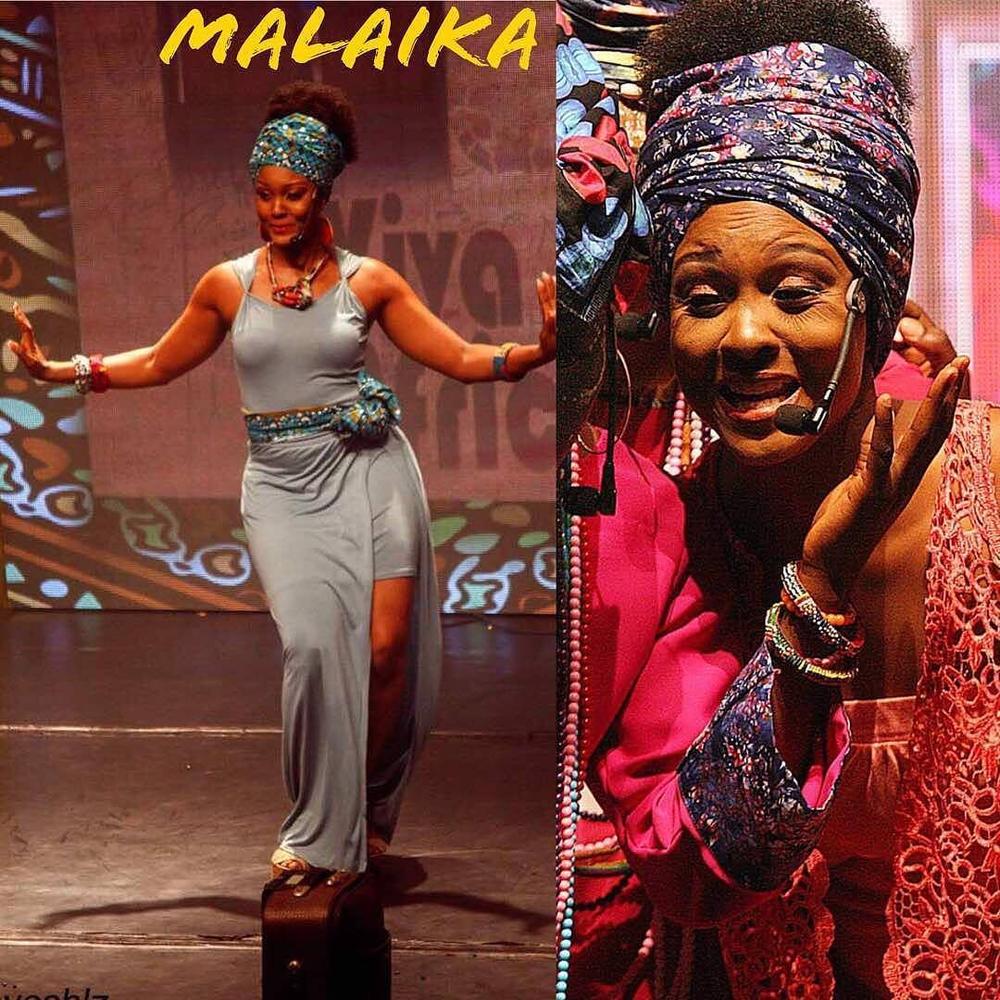 Osas Ighodaro played Malika, who came all the way from "abroad" to see Fela and "help" his wives gain the public's respect, but in actuality she was there for only Fela. Osas did a good job executing her role, I wish she had a bigger role to play, as she left me wanting more, I'm not sure if Malika really exists or it was just an add on, but the little part she played, she did a terrific job.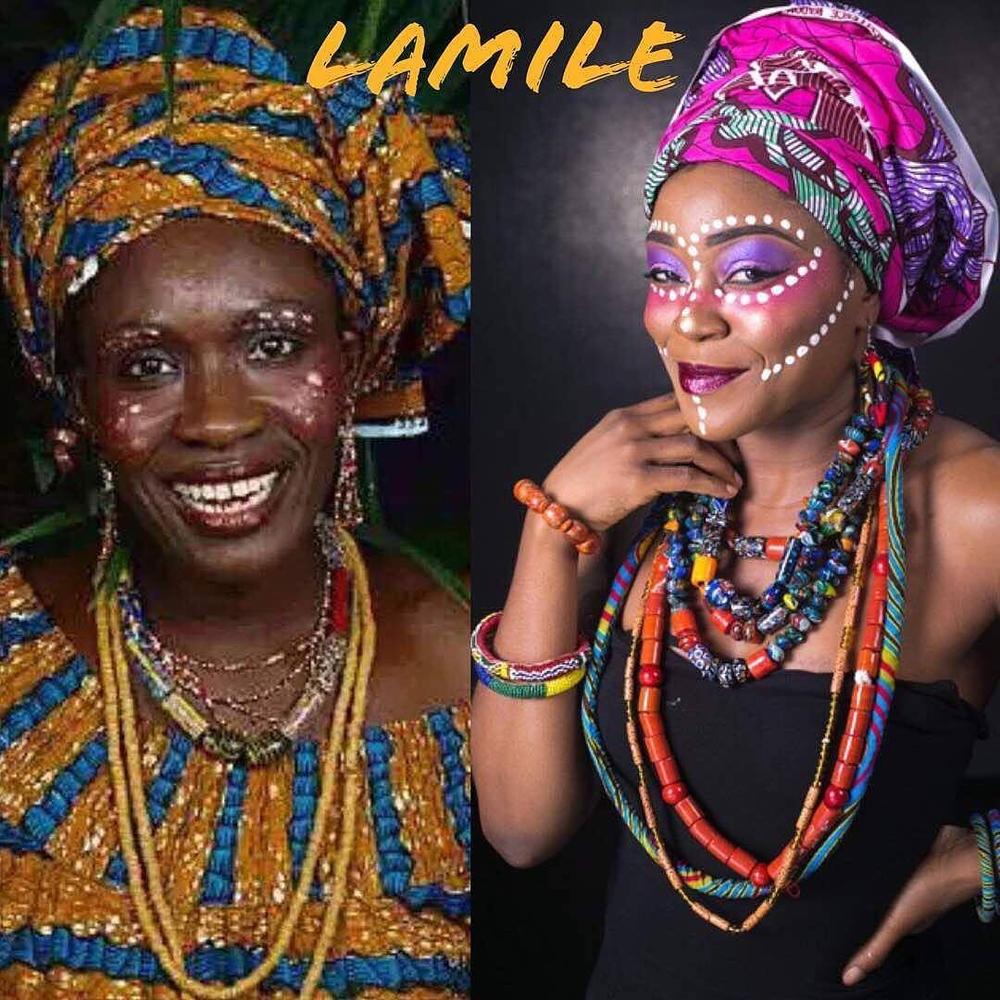 Then there was Bunmi Olunloyo who played Lamile, one of the KK Queens originally from Ghana. Her character was funny mainly because of her accent and how she was often referred to as Omo Ghana. Bunmi surprised me in this one, I know her as a fierce dancer and didn't think she had IT in her, but she nailed her character especially the Ghanaian accent.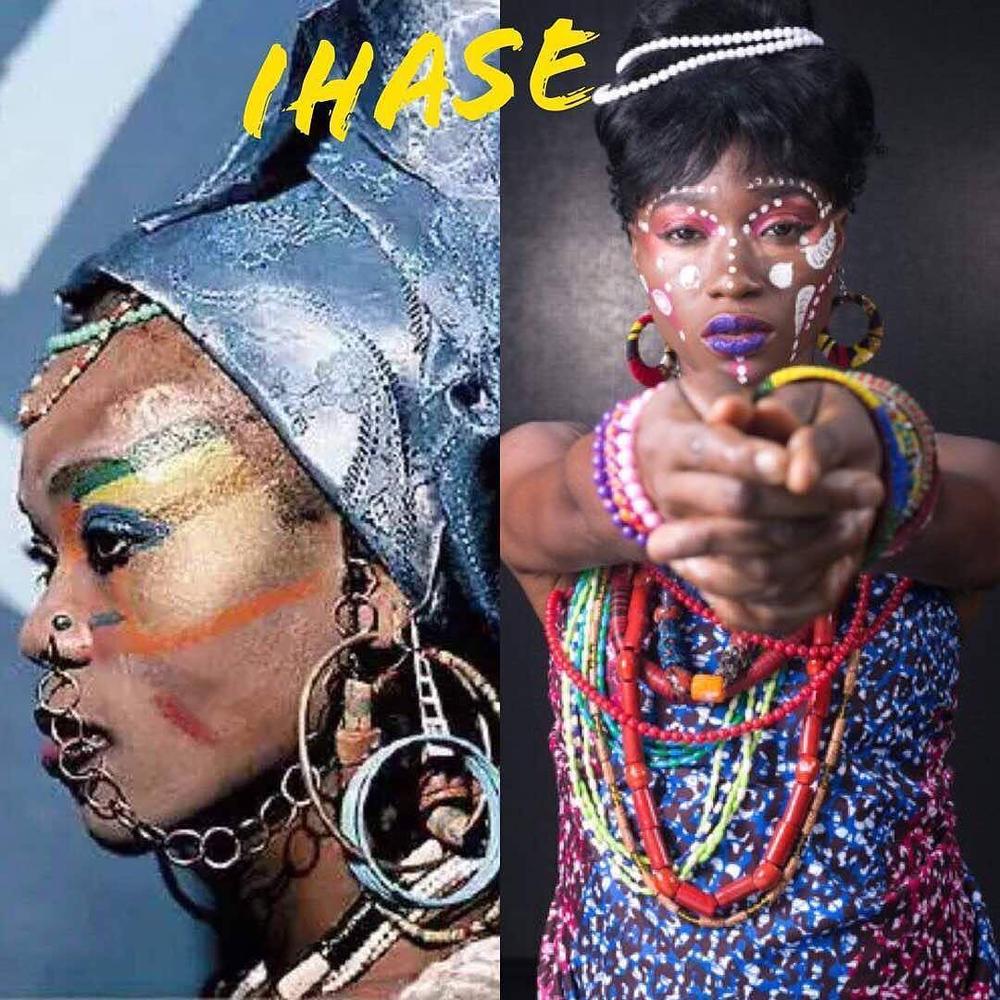 Another KK queen who caught my attention and made me cry was Ihase played by Linda Nwanneka who was on the first season of The Voice Nigeria. When she cried for help after the police had destroyed their house and abused them, I felt it in my soul. Her voice gave me goosebumps, I could feel her pain, I immediately put myself in her shoes and my heart broke.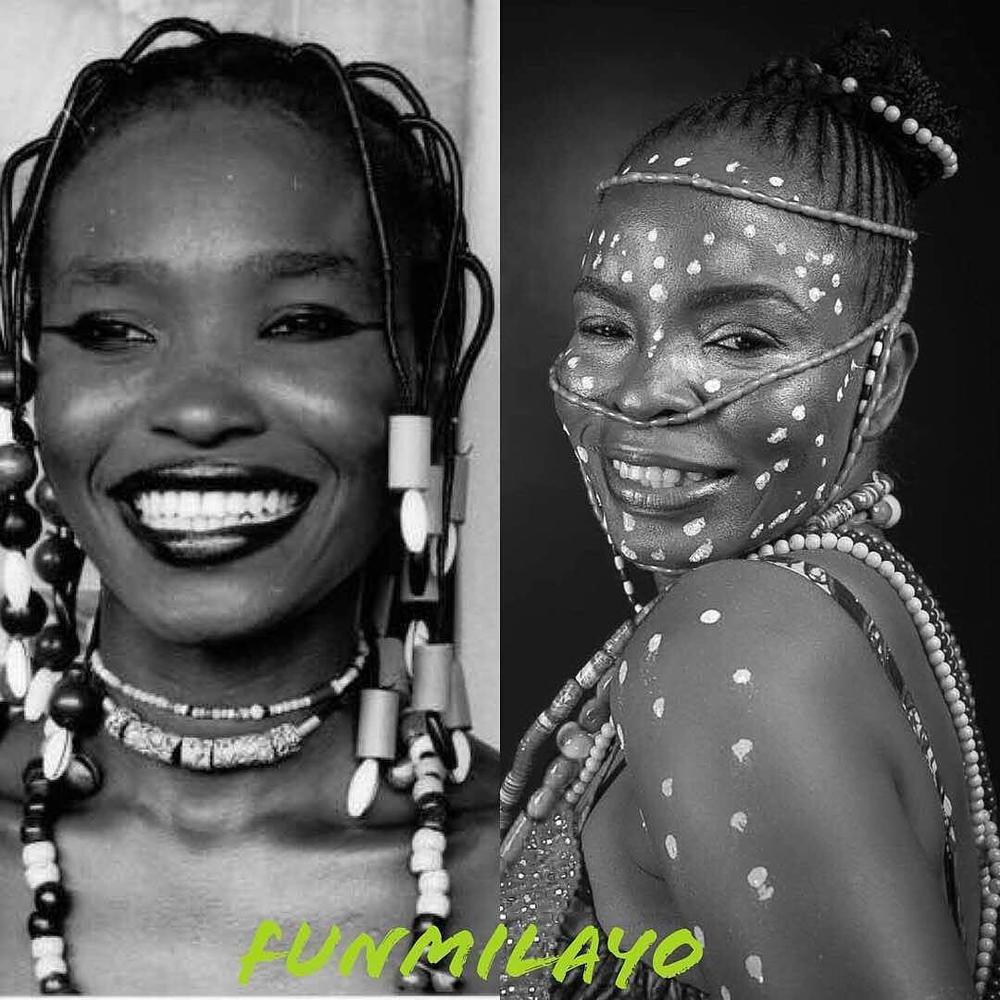 But I must admit, my favorite KK Queen had to be Funmilayo played by Inna Erizia. She was a firecracker, ready to fight for and with Fela, she made me laugh, when it was her turn in the Kalakondo, it was her turn!.
At the closing of the production Bolanle came out to give a speech, where she shared the reason behind the show; she wanted the KK Queens voices to be heard. Nobody was talking about them, nobody knew their story, nobody cared to know why they loved this man and she wanted the world to know.
The icing on the cake was when one of Fela's real wives Olaide, who is in her 60s, came on stage and danced, the crowd went wild!
Nothing gets me more excited than a good production, from the lighting, to the stage, the special effects, the props, makeup, costumes, right down to the music, this was a well planned production. I was like a kid in a candy store, I was excited to be in the room, I felt like I was witnessing something great.
What I took home that evening was a new understanding of Fela and the Kalakuta Queens: there is no Fela without the Queens and they are no Queens without Fela.
A big thumbs up to the cast and crew of this production, they did an amazing job! Fela and the Kalakuta Queens is coming back in Easter, and if you missed it, I implore you to check it out, you'll thank me later.
Photo Credit: @terrakulture