Malta Guinness is Turning Dreams into Reality! Life 101 Cast Member Shares his Goodness to Greatness Story
I have been able to further my craft, thanks to Malta Guinness- Riyo David
Riyo David has always wanted to be an actor. His dreams became his reality when he was selected as part of the cast for the Malta Guinness Life 101 series. In this edition of our 'Goodness to Greatness' series, Riyo talks about how being a part of the series has had an impact on his career.
 What were you doing before the Life 101 series?
 I was working on an experimental short film project.
Have you always wanted to be an actor?
 Yes, I always have because of this baby idea of being able to mimic TV characters (actors, presenters and wrestlers etc) thanks to the genius gift.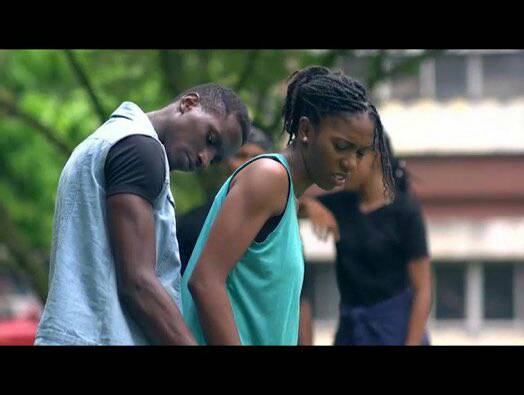 How much has your life changed since the Life 101 TV series?
 Really much I dare say…thanks to the amazing talents I worked with. I have been able to further my craft. Thanks to Malta Guinness for the initiative.
What was the reaction of your family/friends to seeing you on TV?
They kept calling me up to express their gladness. One even screamed my name from a cab, got my attention and they cheered me with the name of the project. Lol. They're really excited each time they do…and I appreciate it.
If you were not playing 'crazy-legs Jim' what other character do you think you would have played in the Life 101 series?
If I wasn't playing Crazy-legs Jim, I would play Charlie or Dotun. I admire their character profile and playing Charlie would be a new mask to put on but "cool". Those guys did justice to the characters though; shout out to Emeka and Tega.
If you were to change one thing in your life, what would that be?
 My bank account balance…lol, and my country too.
 What's next for me? New Nollywood/Hollywood. I'm happy to have worked with a couple of well reputable companies on some jobs (works in festivals 2018).
What role would you say Malta Guinness played in fueling your greatness and helping you actualize your dreams?
This is a brief and honest one. They made me meet the clients I need to have around (cast and crew on set). This is what is helping me because I just moved to Lagos.  I'm grateful Malta Guinness.
What is your charge to other Nigerians who are still looking up to actualize their dreams?
Belief in one's self is key after the GOD factor. There really is a world out there to see and not just desire.
Malta Guinness is a premium malt drink, packed full of goodness and energy with vitamins B1, B2, B3 and B6. Malta Guinness Goodness has been fuelling the Greatness of Nigerian consumers for almost 30 years.  The "Goodness to Greatness" series showcases Nigerians who have been fuelled to greatness by Malta Guinness.
——————————————————————————————————————–
Sponsored Content