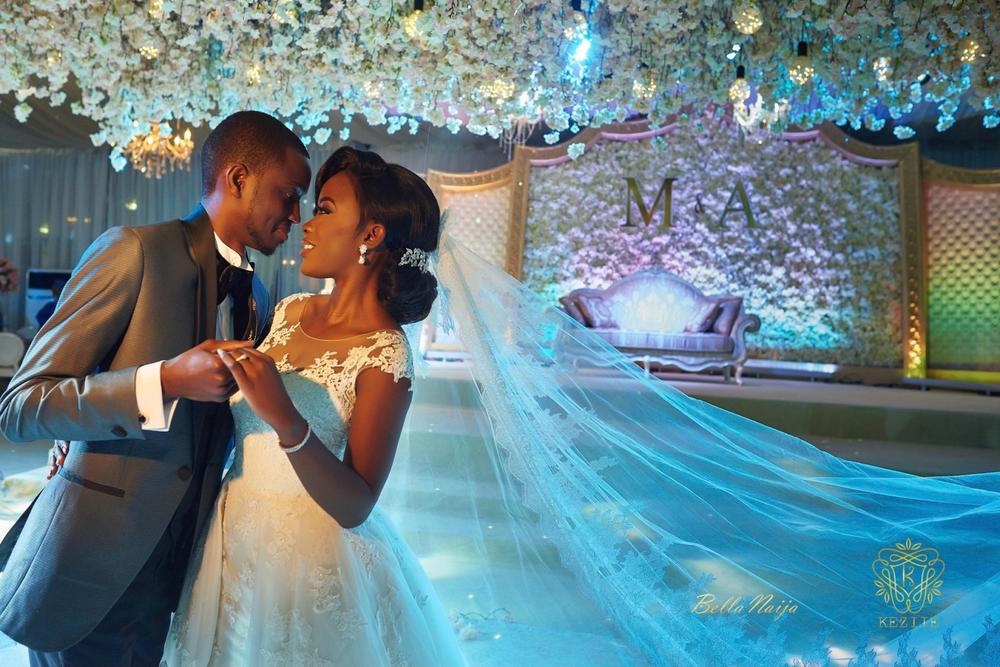 Murewa founder of newly launched Bridesmaids ready to wear line Ibi Ava  and her sweetheart Ayo tied the knot on the 26th of December 2017. The beautiful couple met at a mutual friend's house years ago and started dating on the 24th of September, 2016.  Ayo popped the question to his bride on the 17th of April, 2017  in an intimate and sweet way. Look out for the lovely proposal story.
Having a sister who is a wedding planner is a dream for most brides as one thing is sure.. all your fairytale ideas would come through. This was the perfect case of Murewa who's sister Deola, is the uber-talented founder of 2706 Events, a foremost Nigerian Events planning company.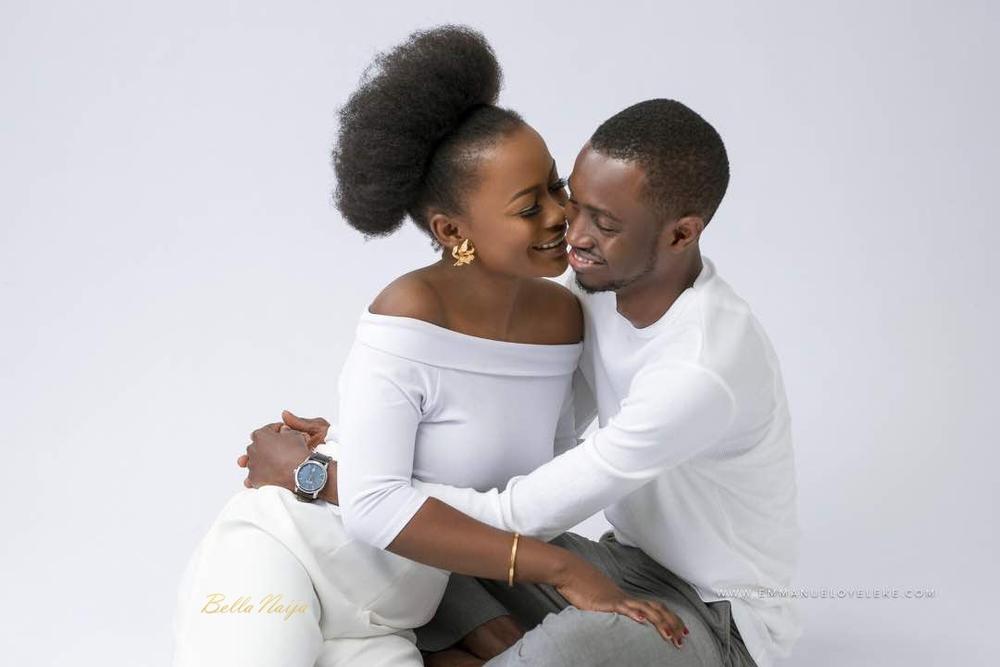 As expected, the decor was heavenly and we spotted lots of yummy looking treats. Murewa looked amazing in her white wedding dress and her shimmering reception dress. Her bridesmaid looked gorgeous in her newly created ready to wear line Ibi Ava. the groom looked dapper in his suit by Kimono Kollection.
We love the colour, vibrancy and all round sophistication of #MATieTheKnot.
Here's the proposal story told by the bride.
BellaNaija Weddings wishes the couple a lifetime of peace, love, happiness and joy together.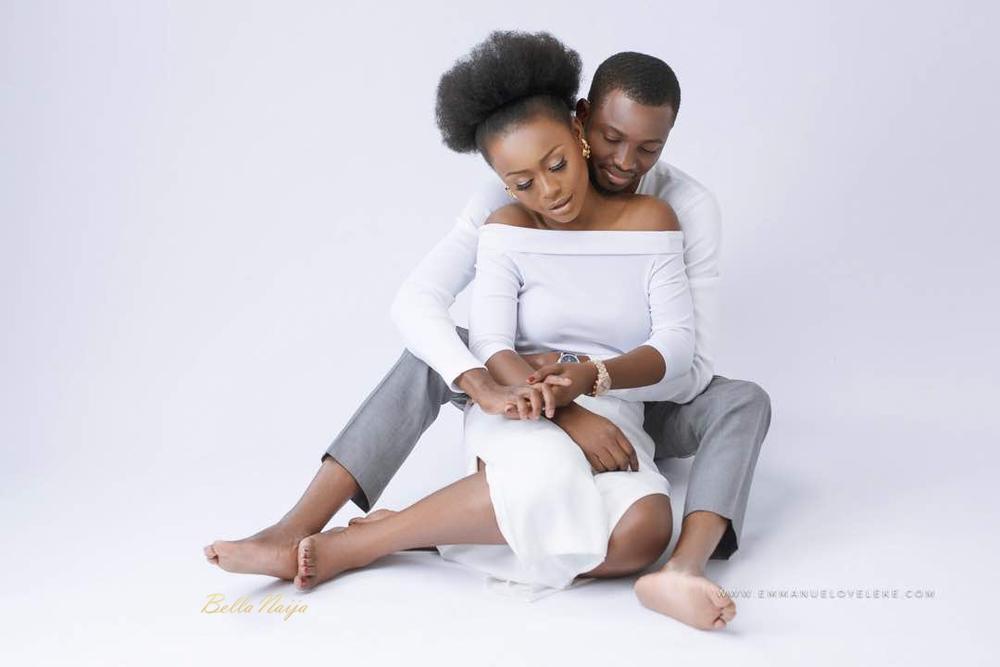 The Proposal
By the Bride, Murewa
The proposal was sweet, intimate and a complete surprise. I thought I was going to his family's traditional Easter breakfast. I got to the hotel early in the morning to meet with them. I walked in and saw Ayo at the table alone. He explained everyone's absence and gave reasons why they were unavailable.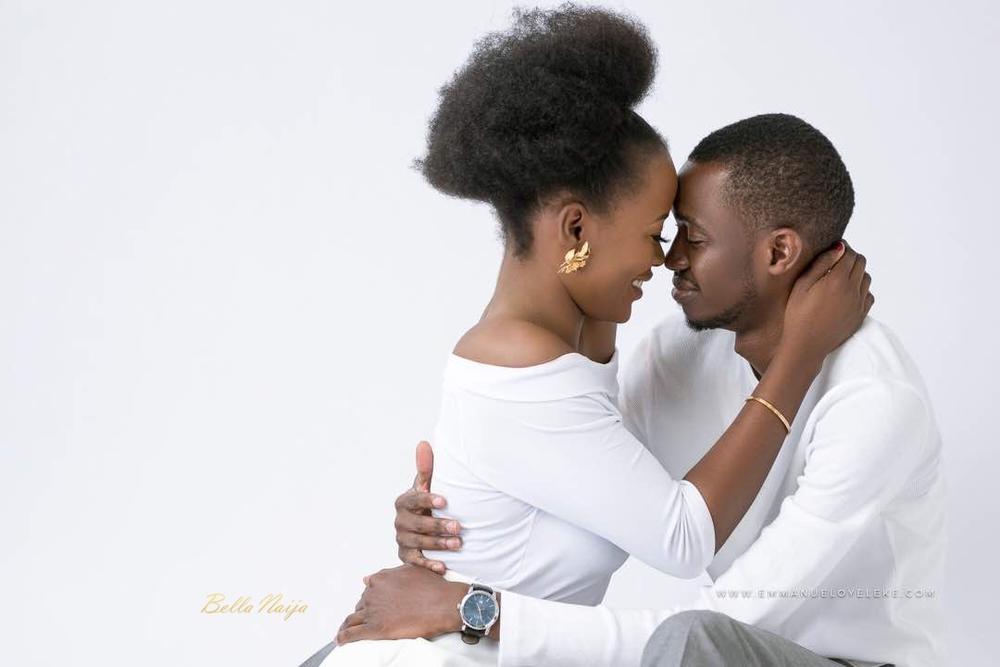 After breakfast, I was ready to head out to get ready for a wedding we were both attending later in the day. Ayo offered that I get dressed in his room at the hotel. I obliged without having a clue what he had planned. So, I went up the elevator with him gisting away.
When we got to the room door, I noticed it was slightly ajar but did not think much of it until I opened the door and saw tea lights on the floor. I turned around in fear thinking we were in the wrong room and immediately saw Ayo on one knee asking me to spend forever with him to which I replied an emphatic yes!
Pre-Wedding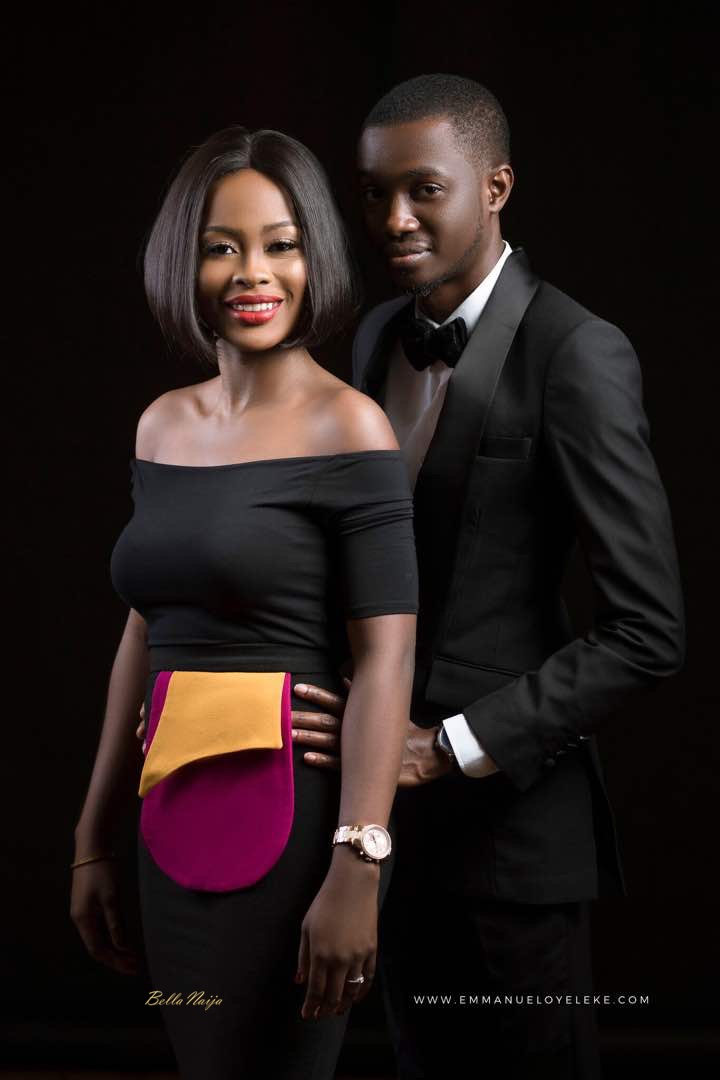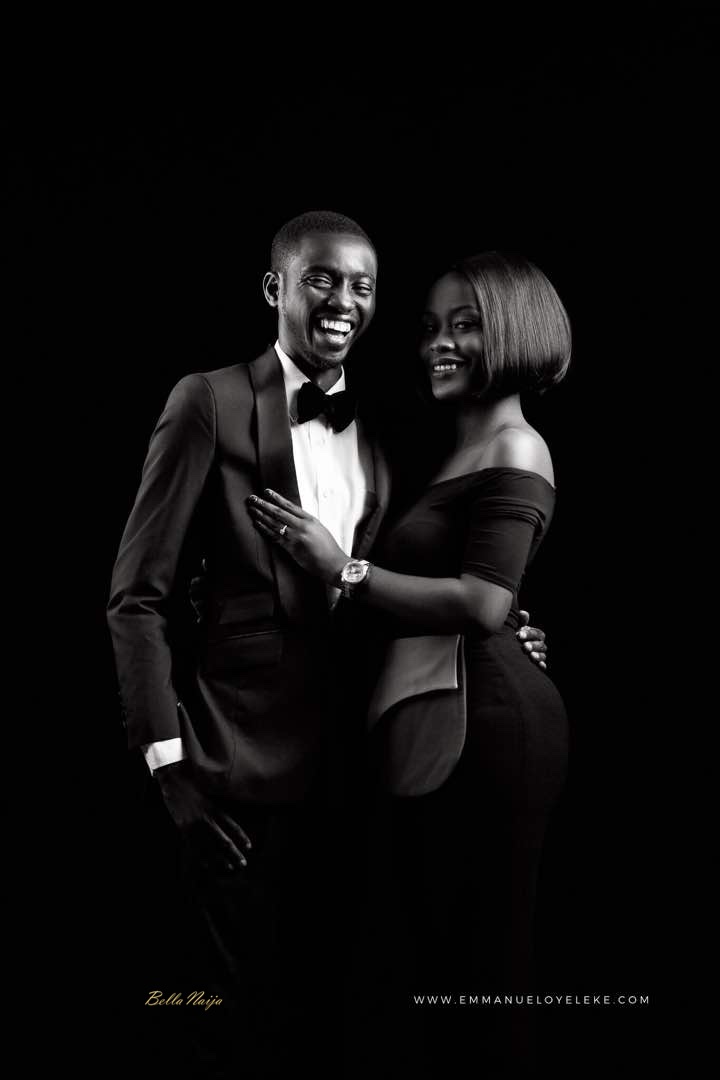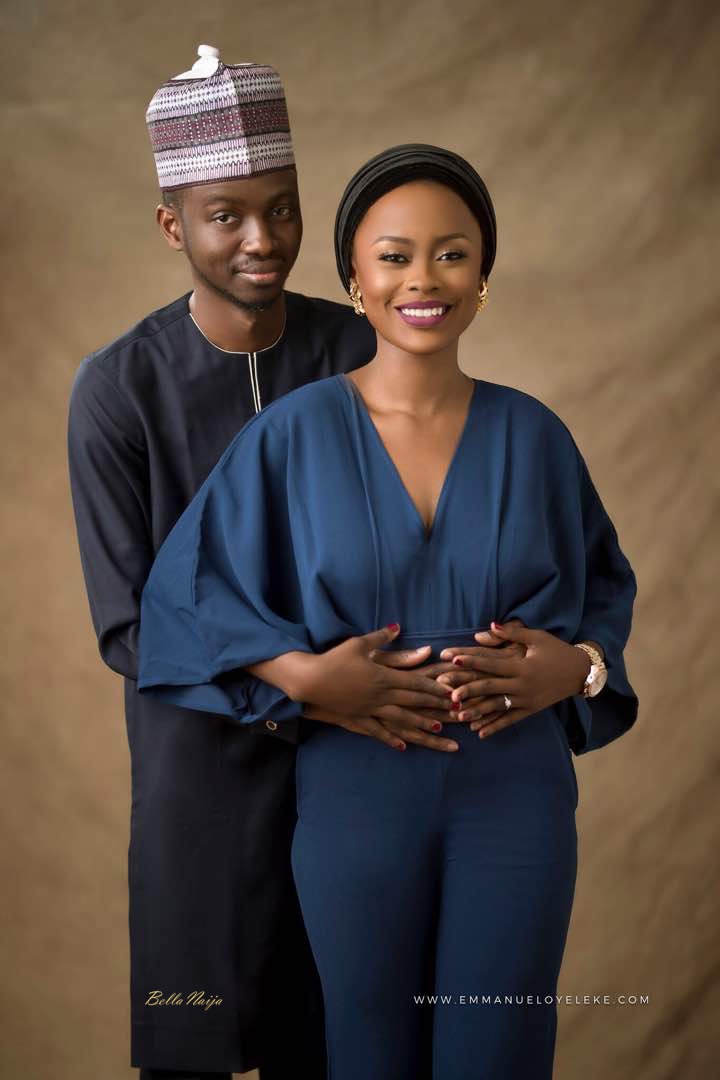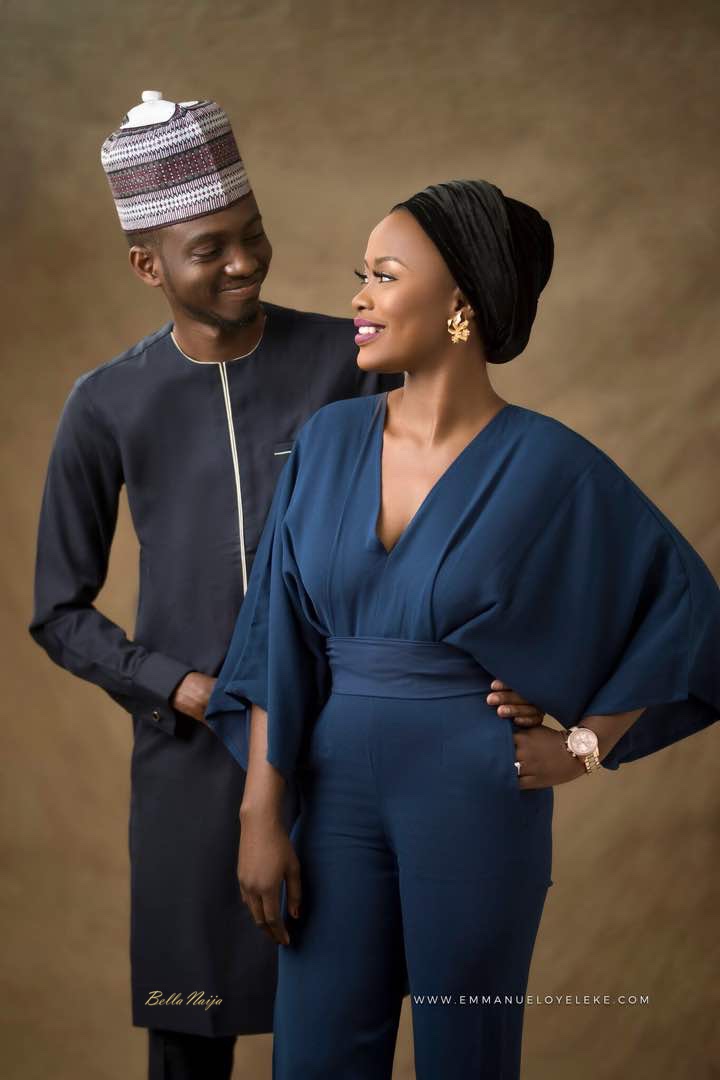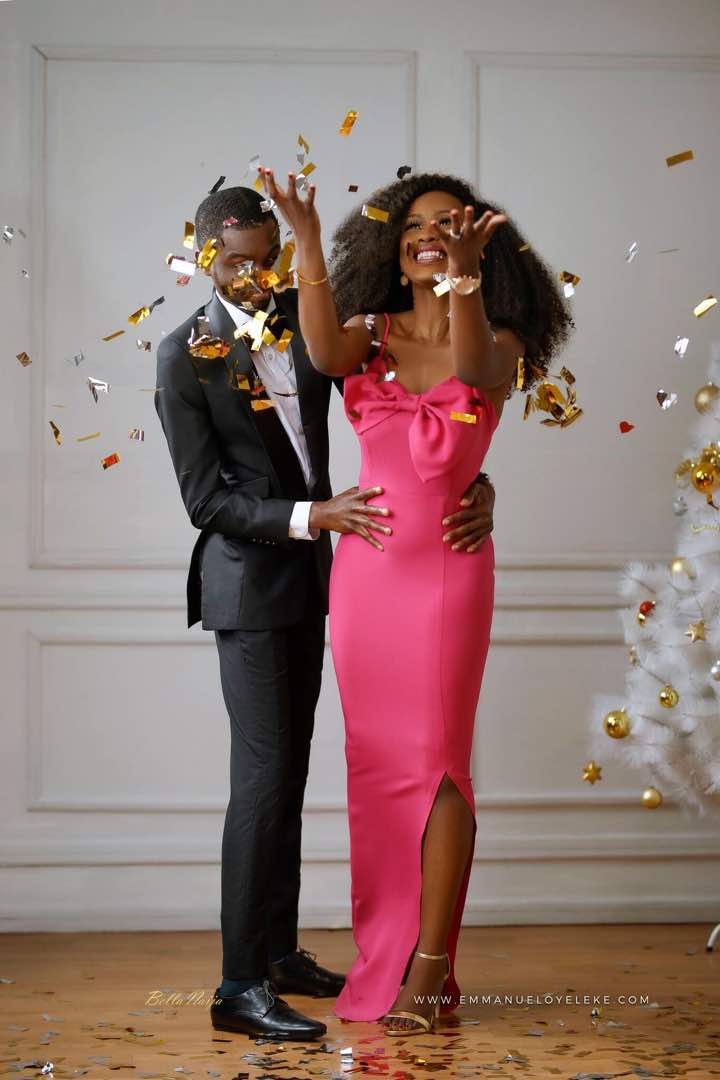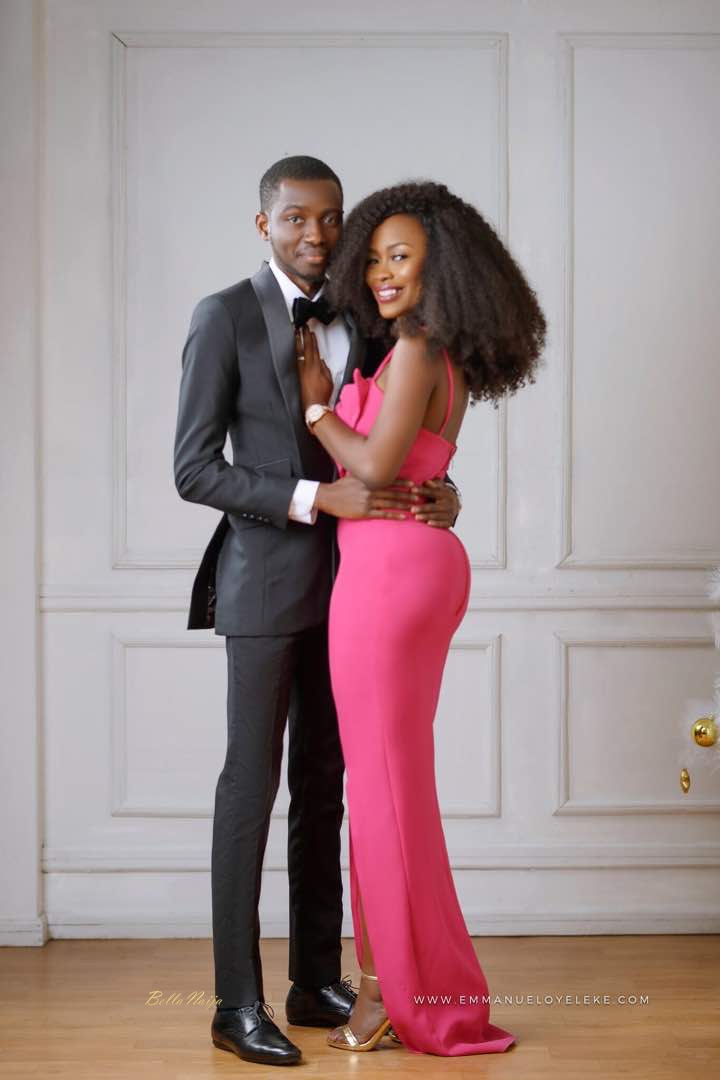 White Wedding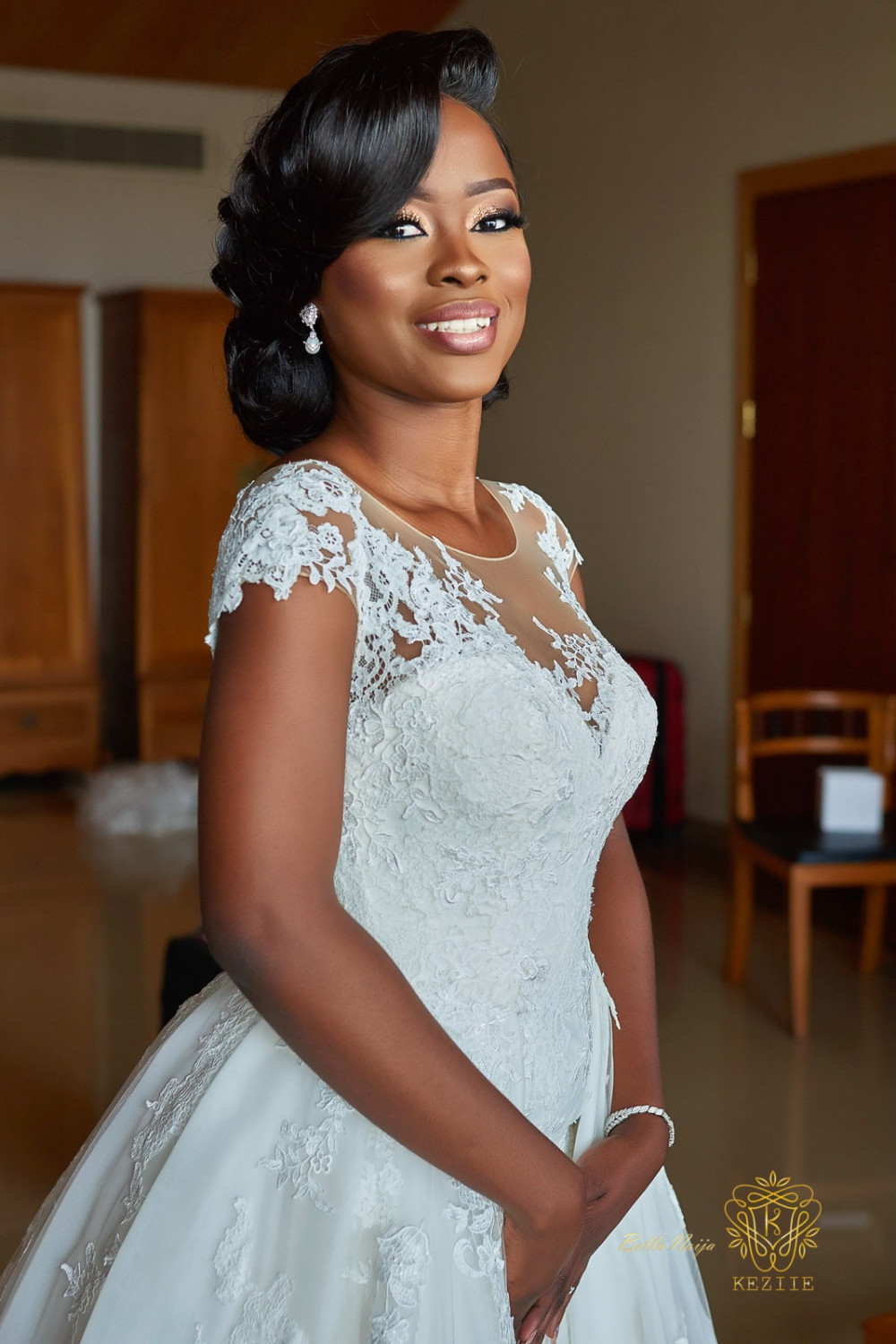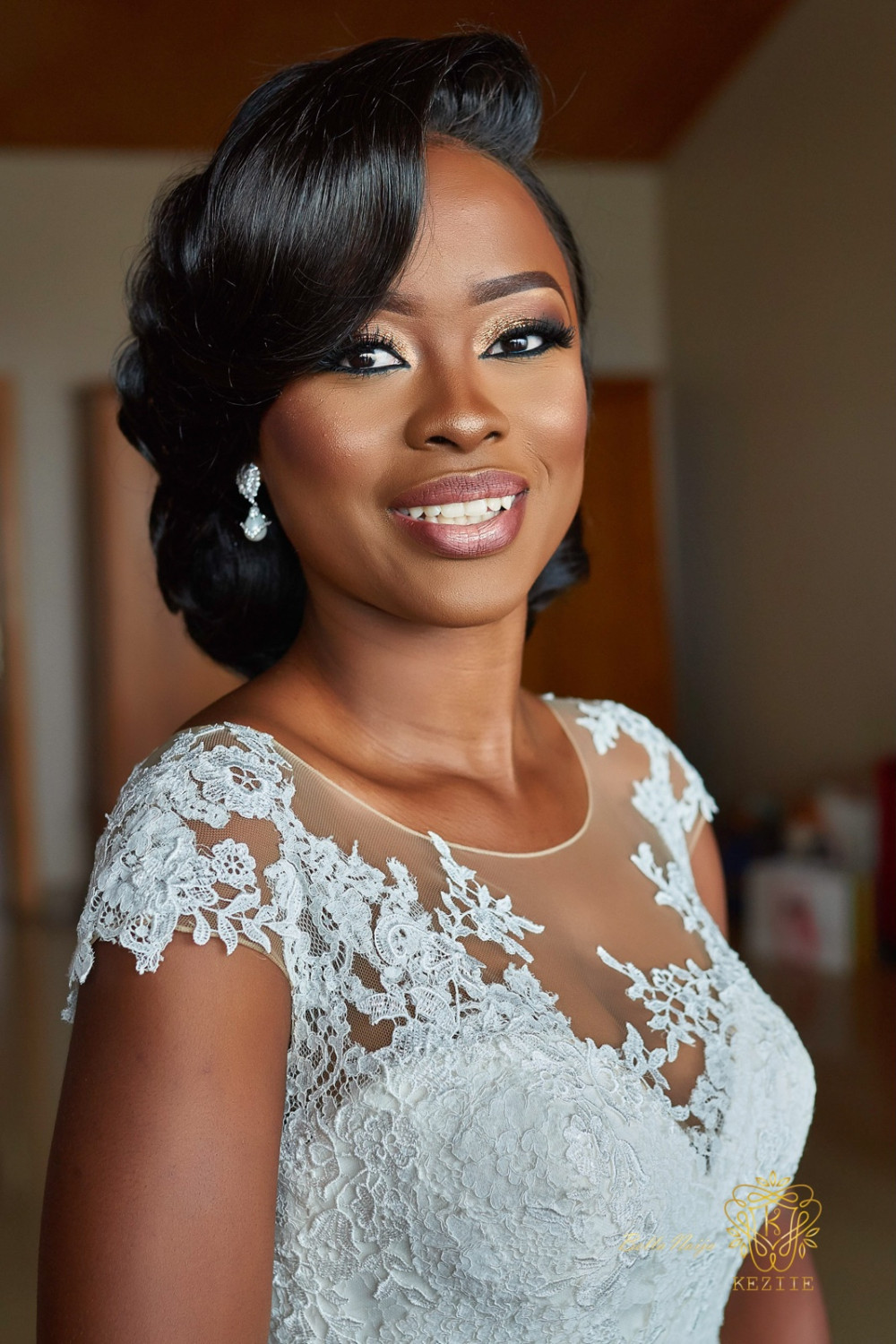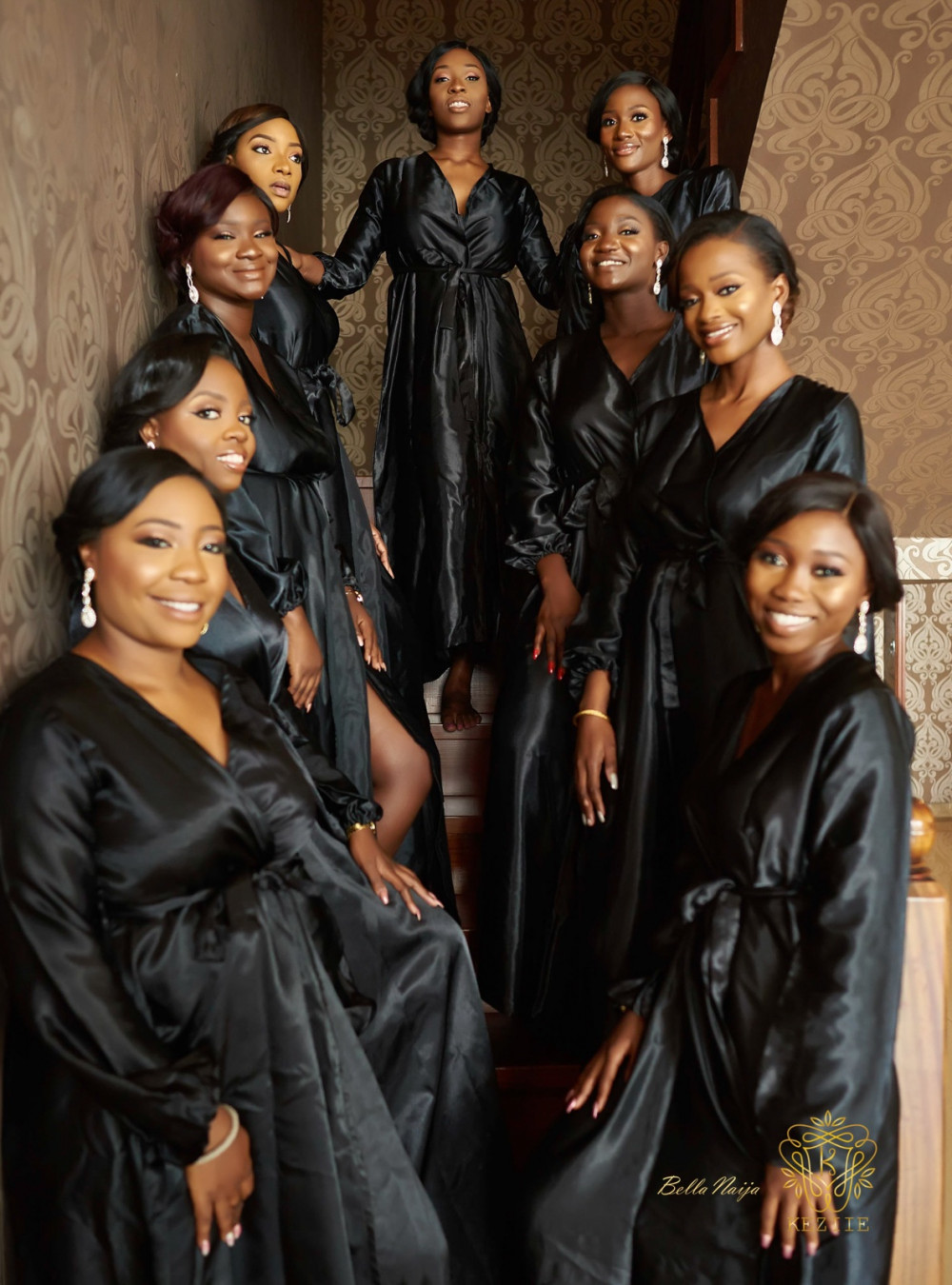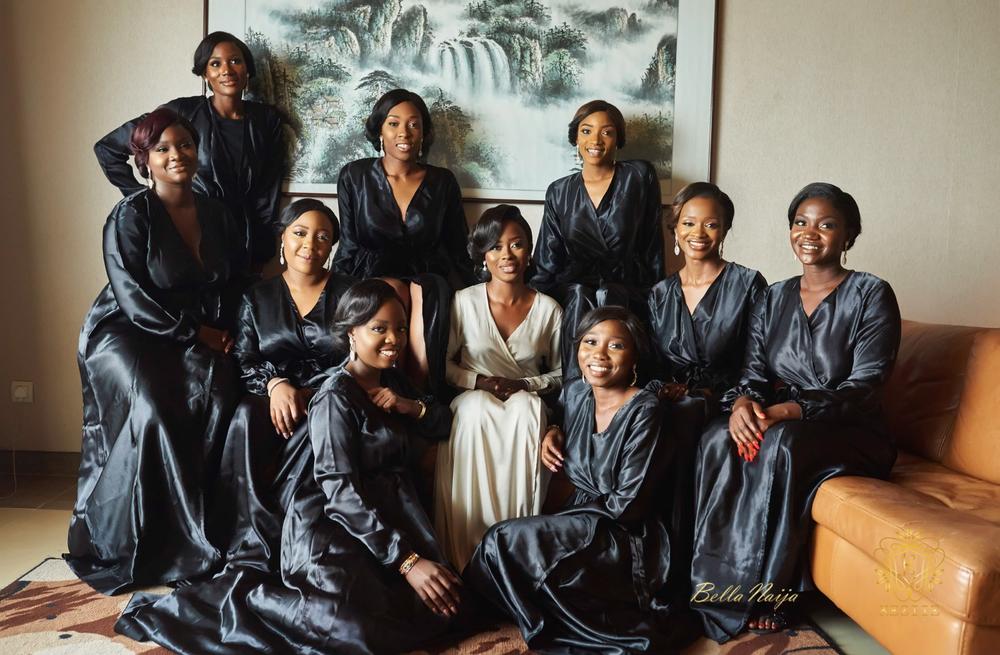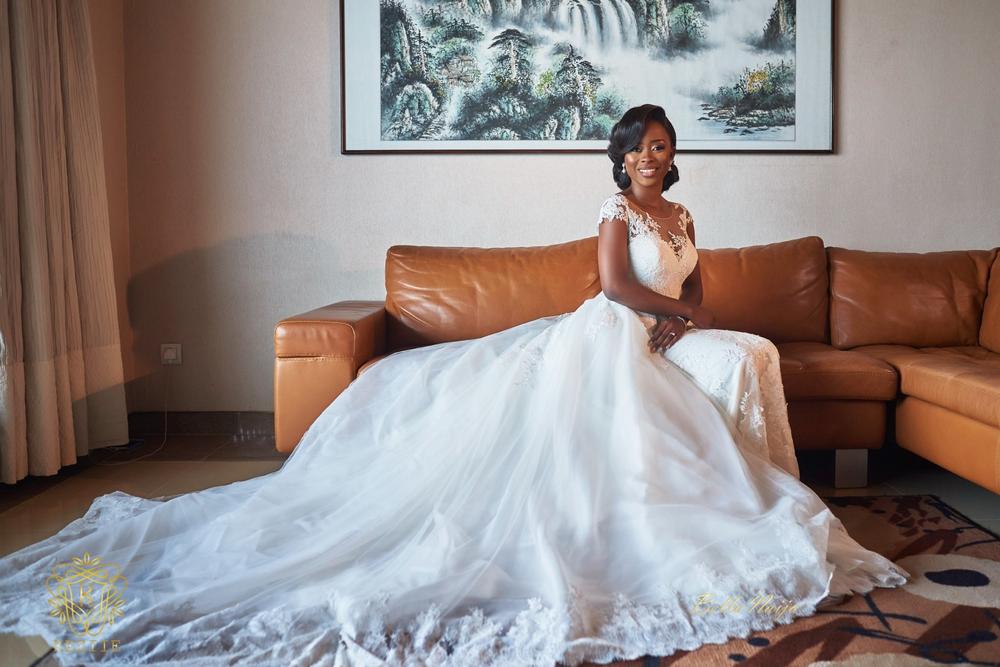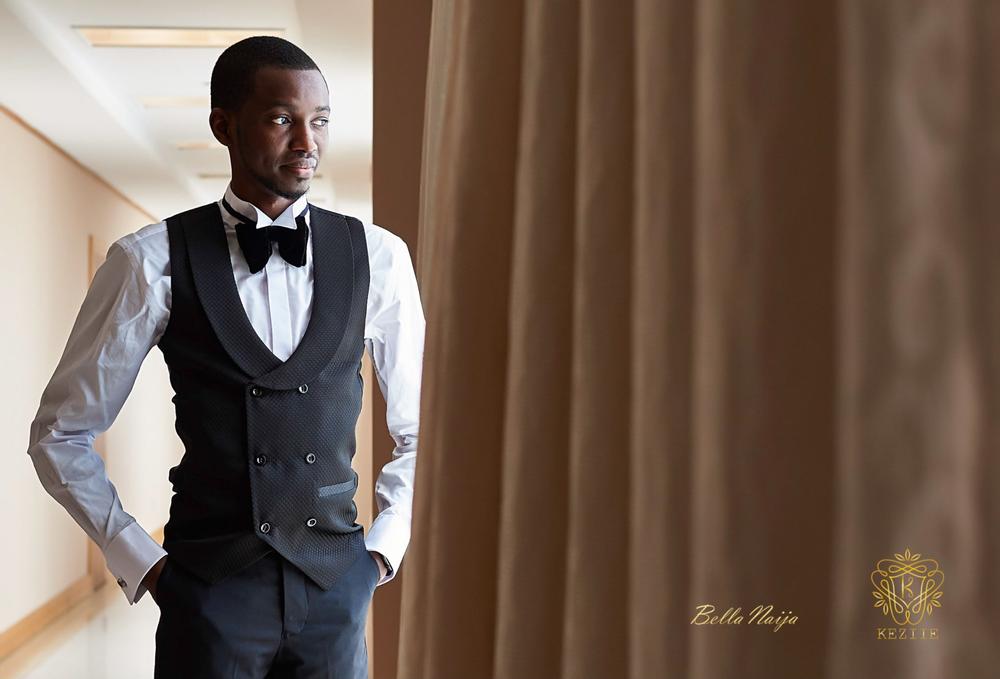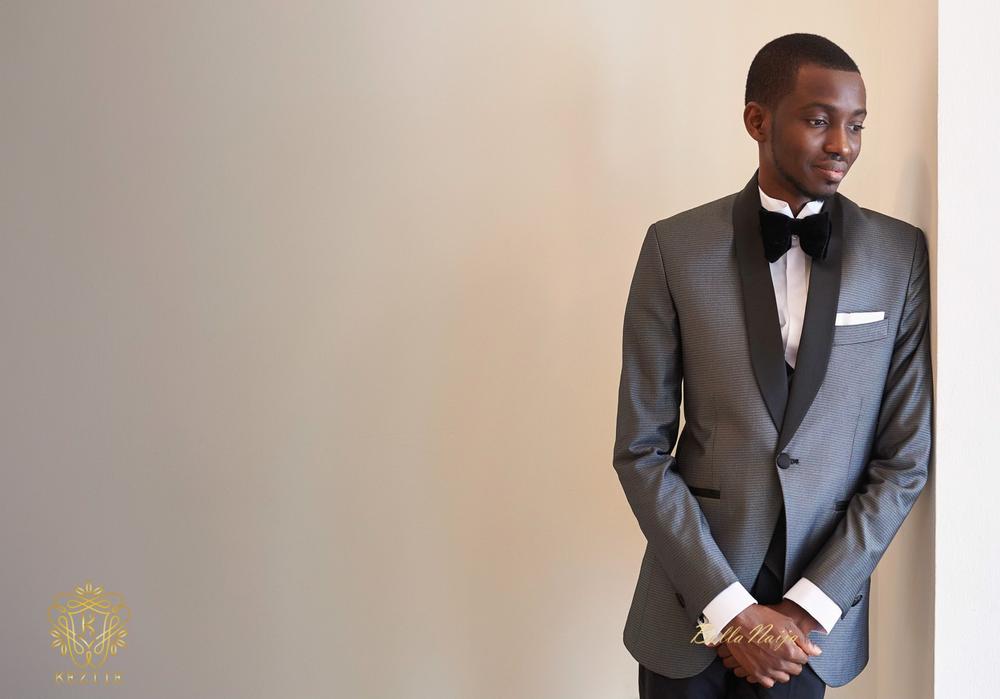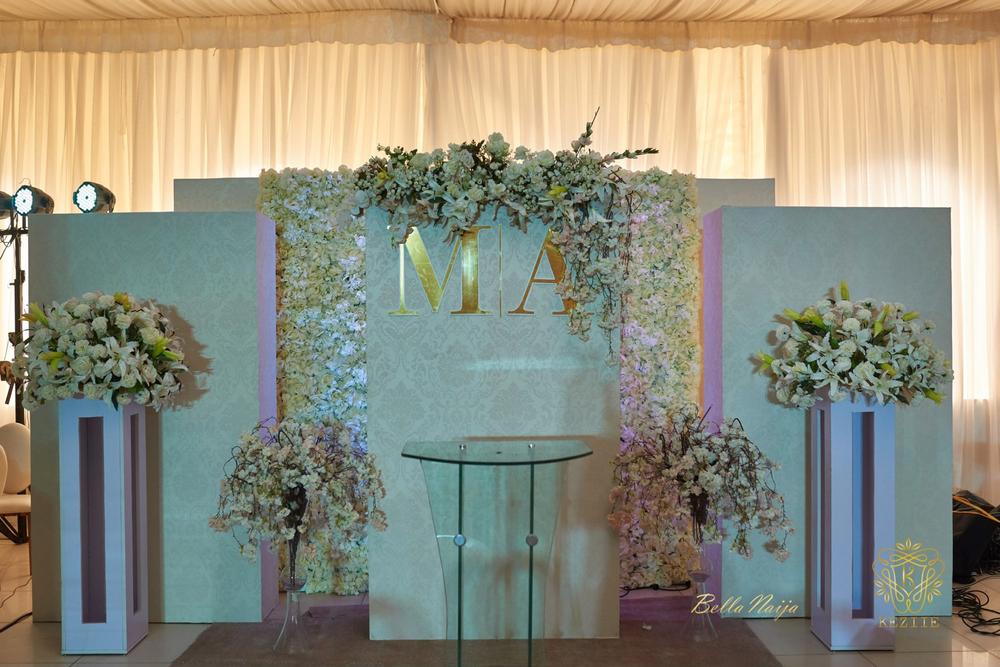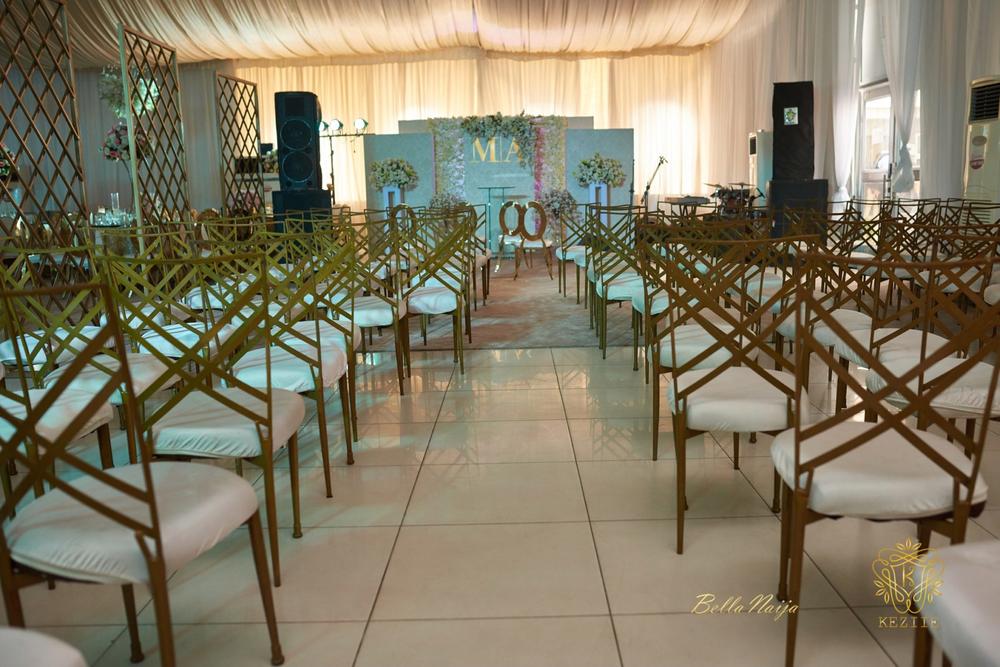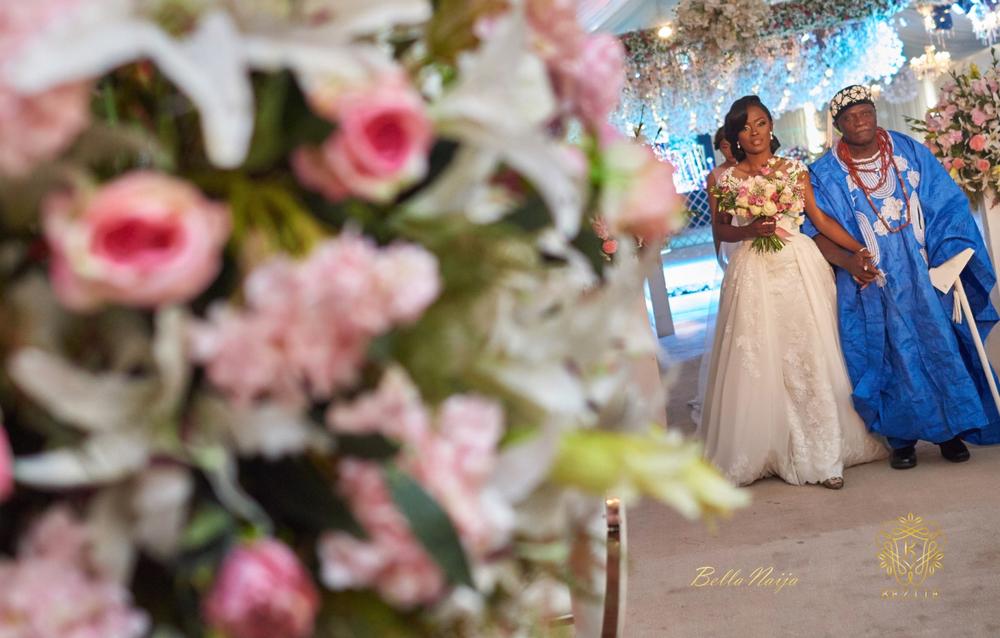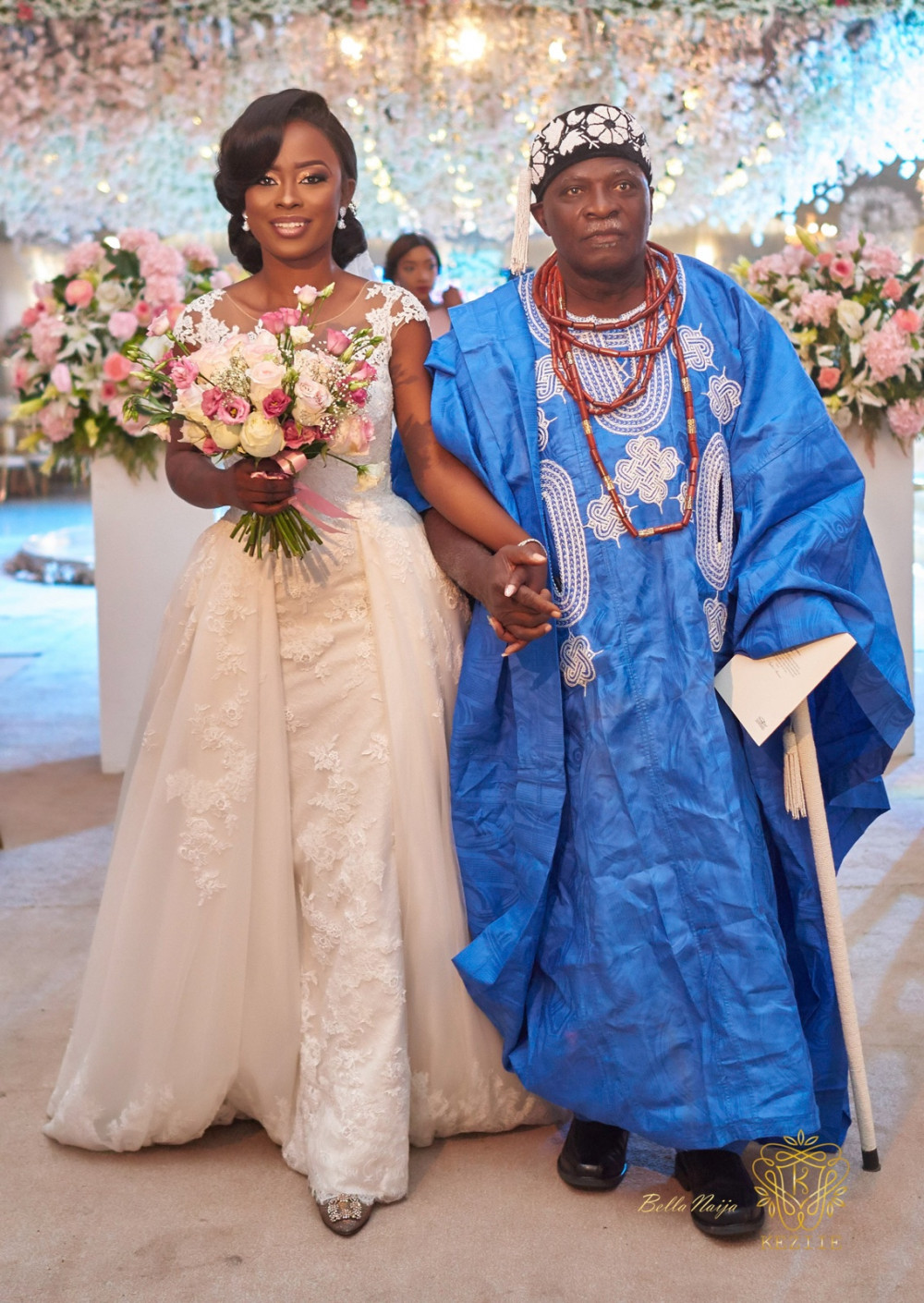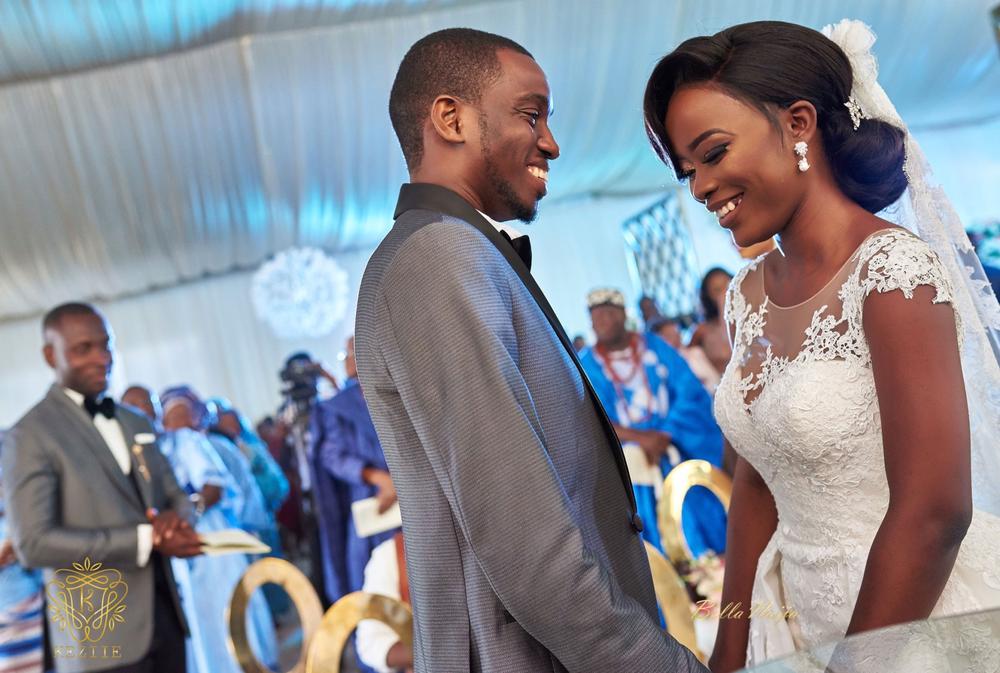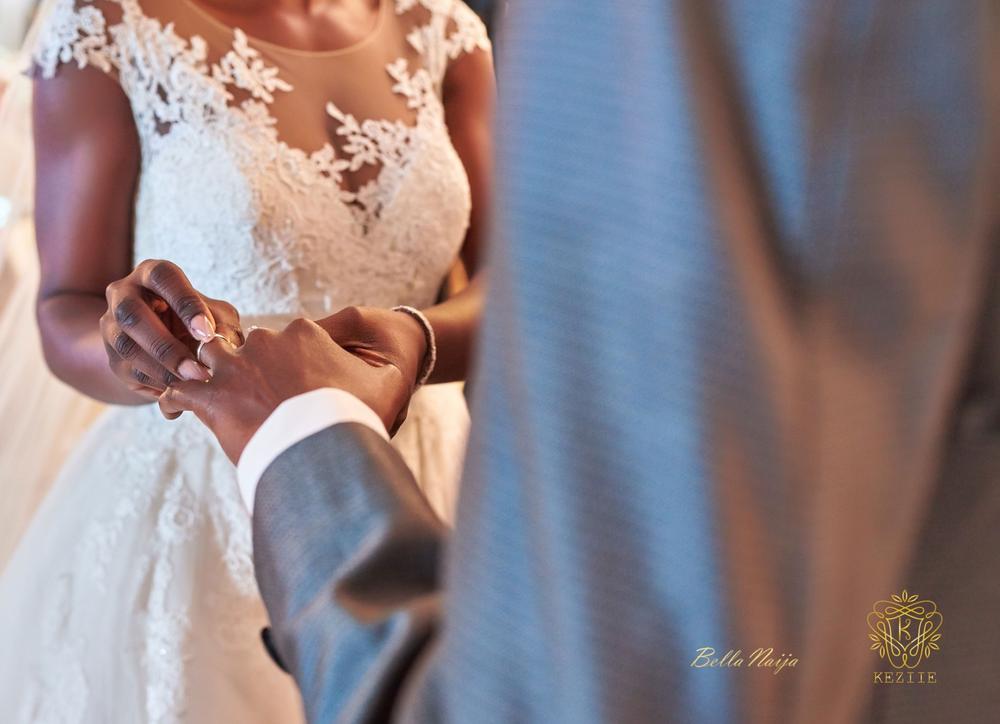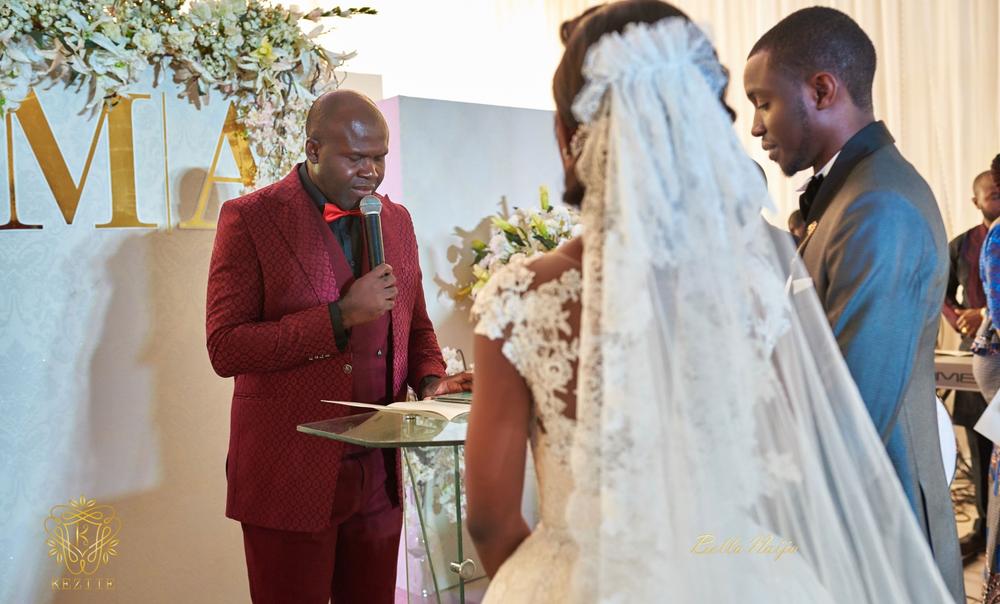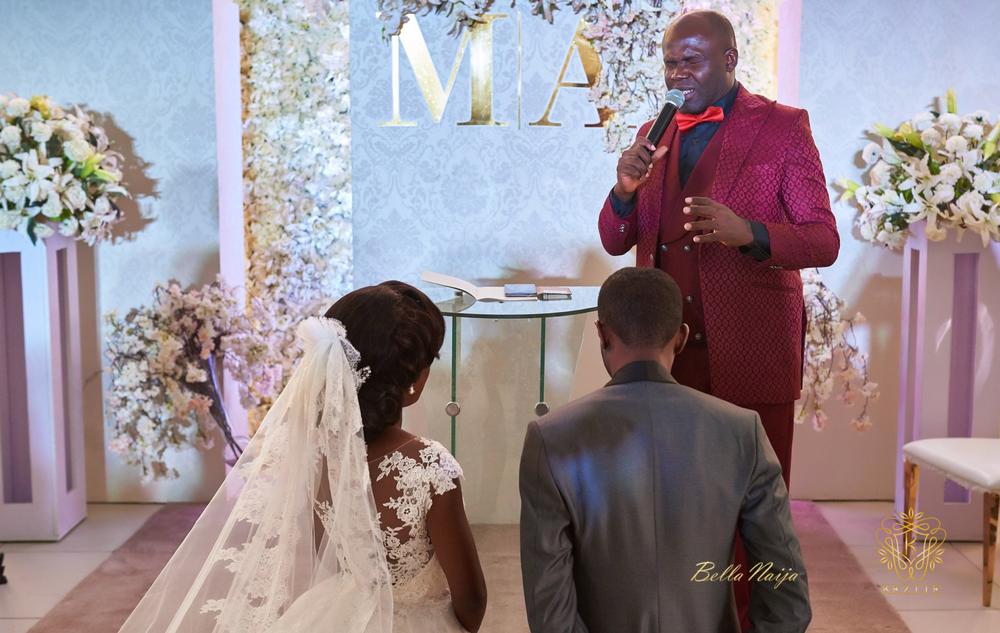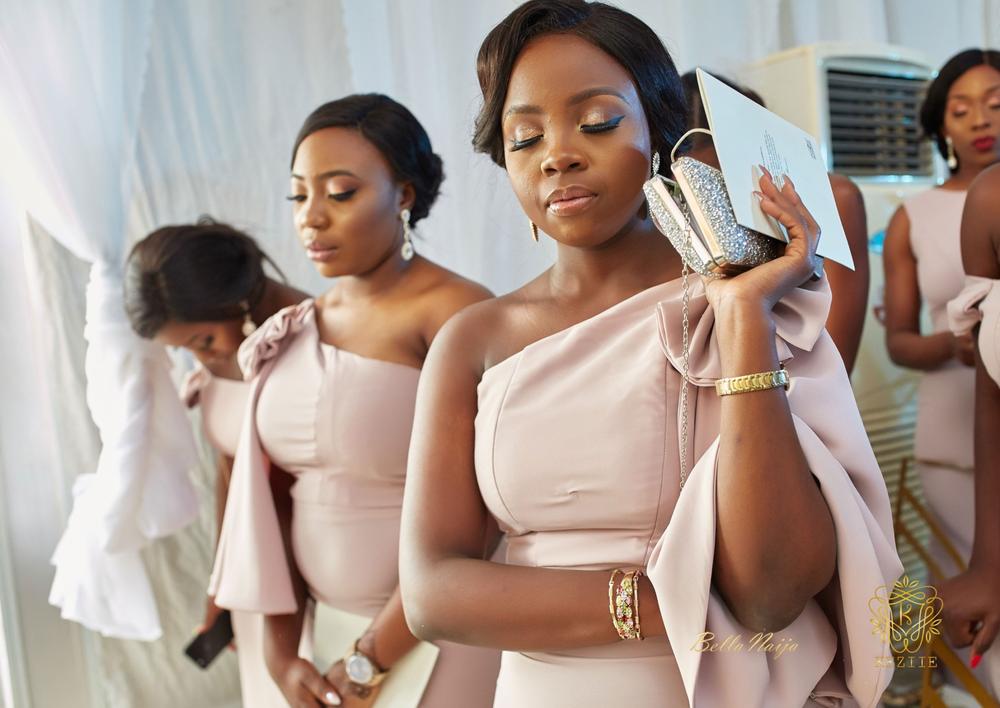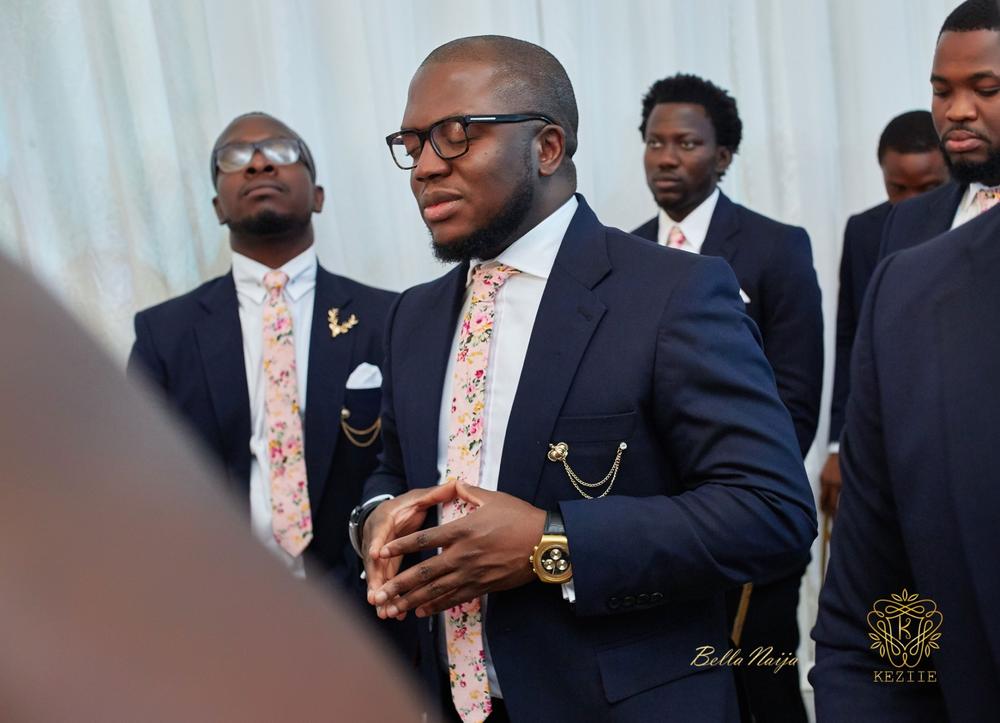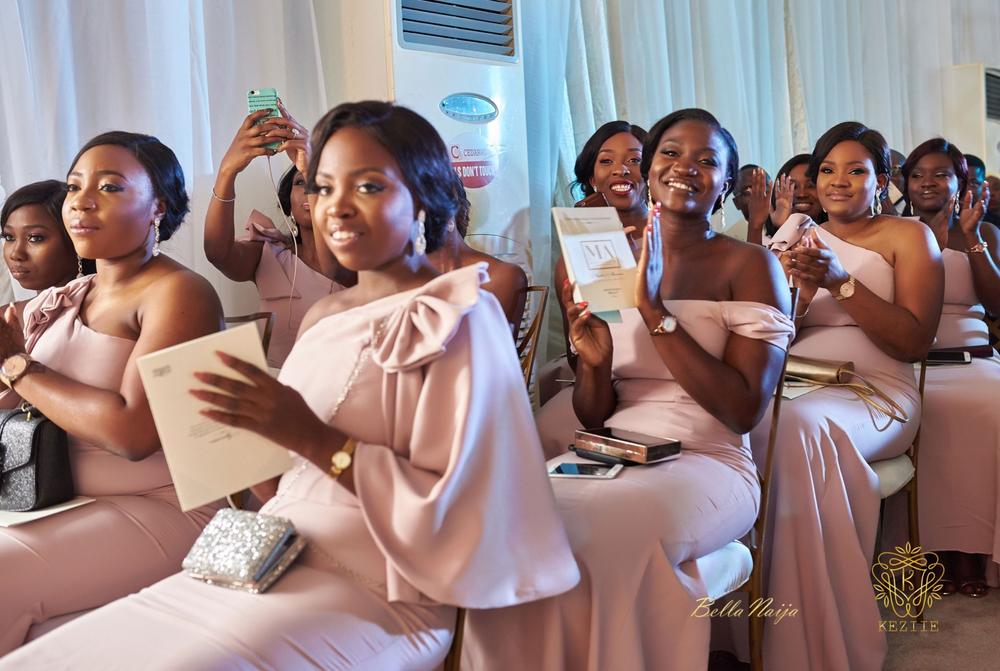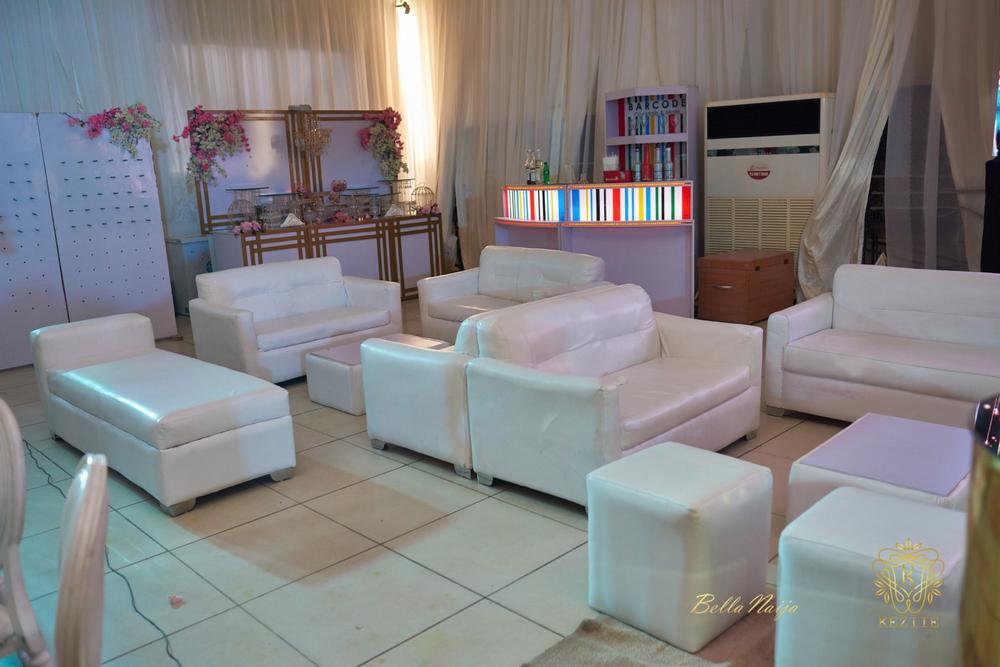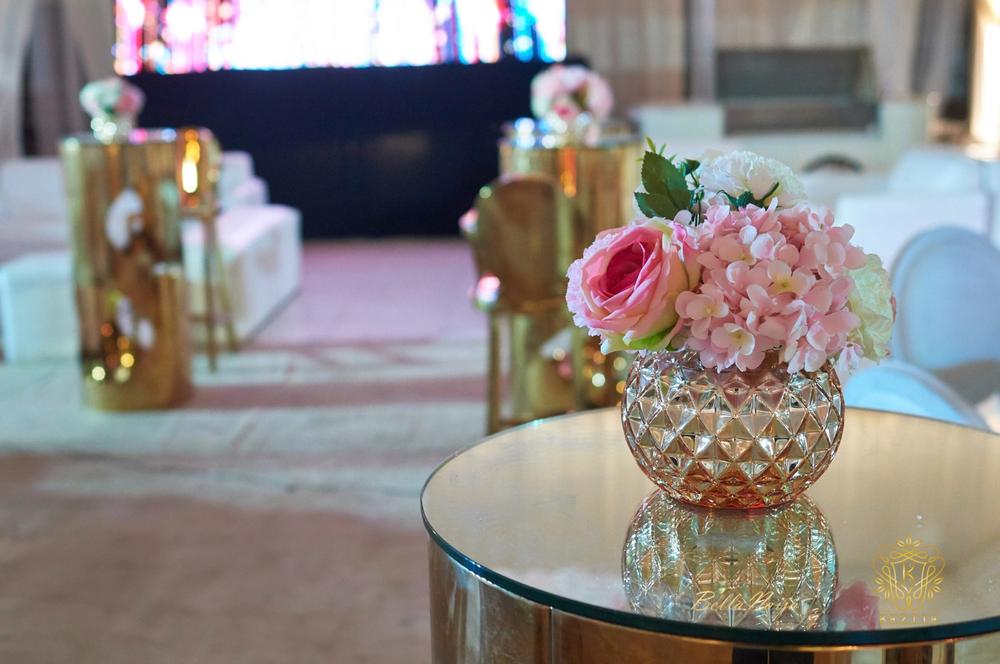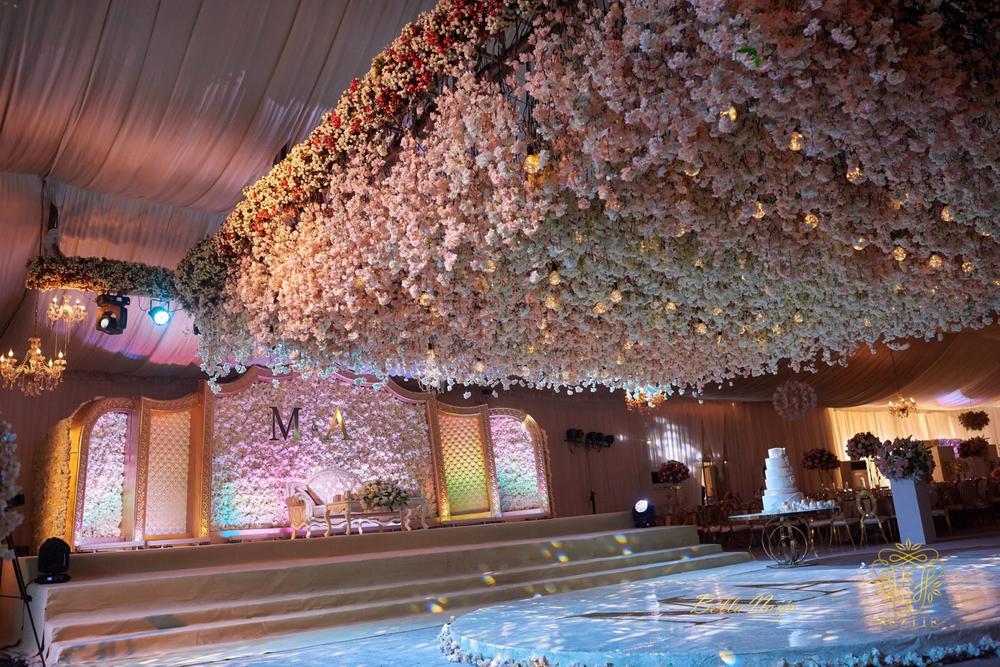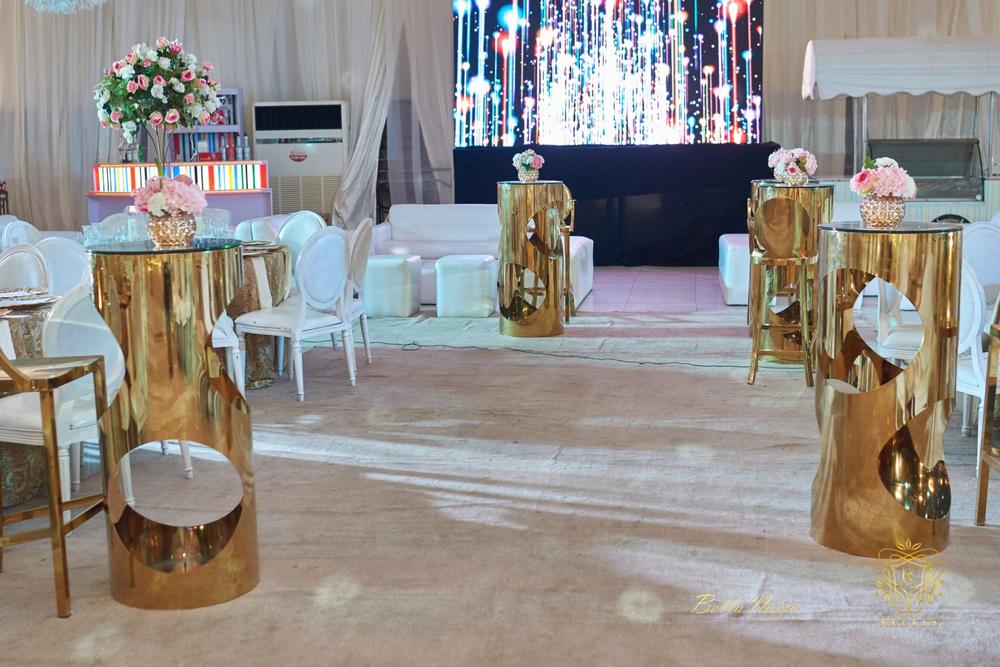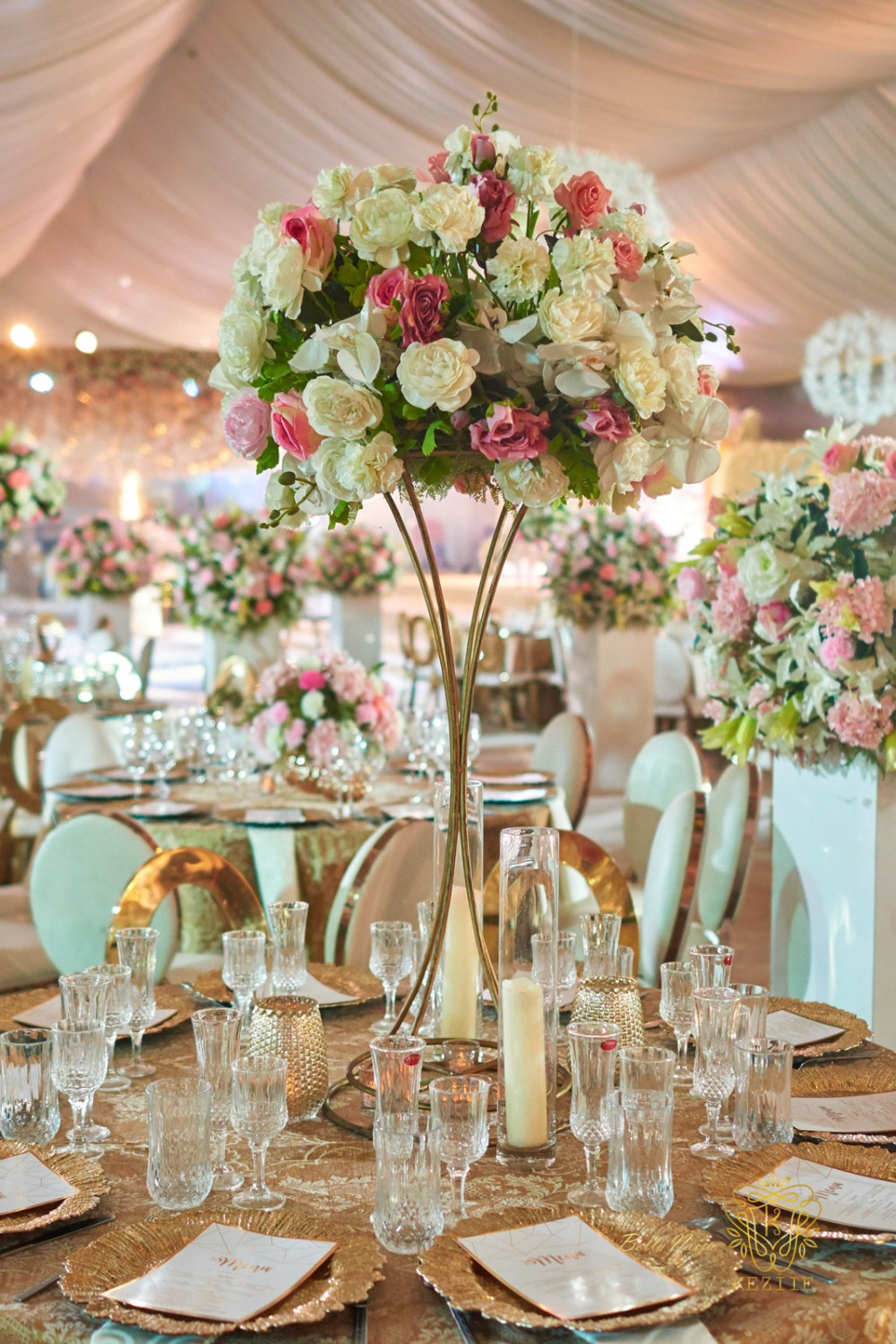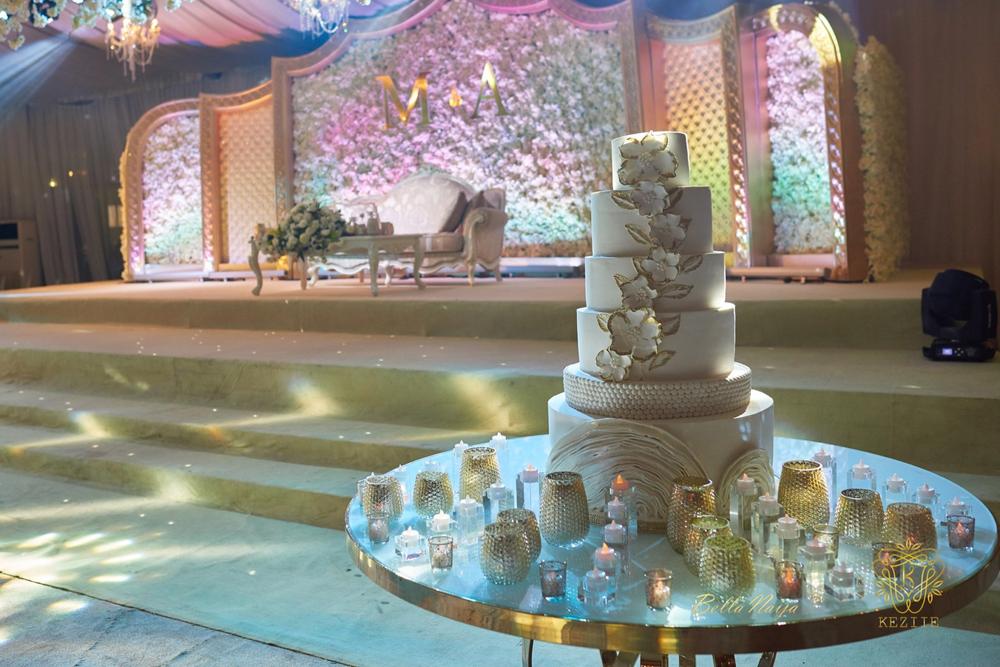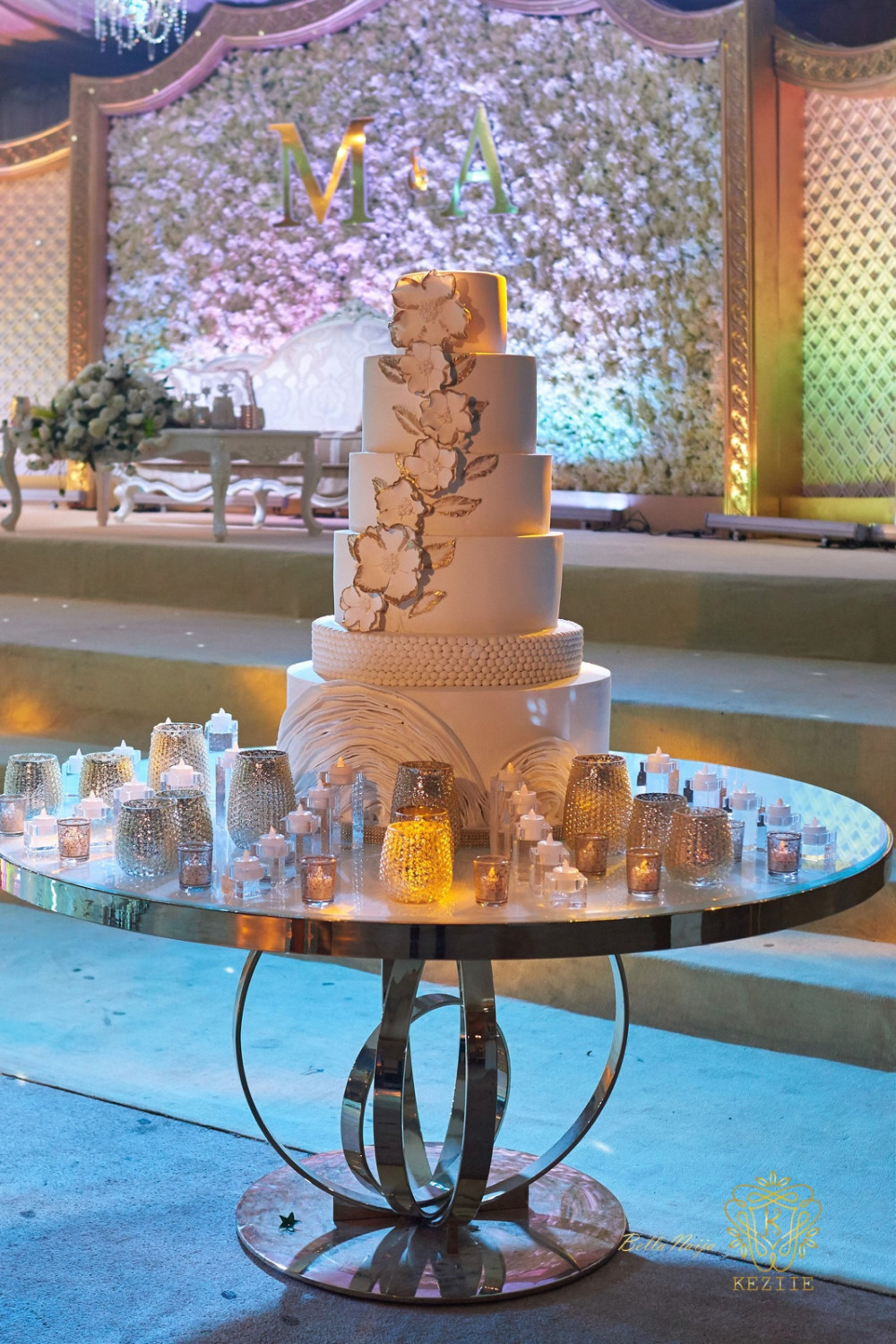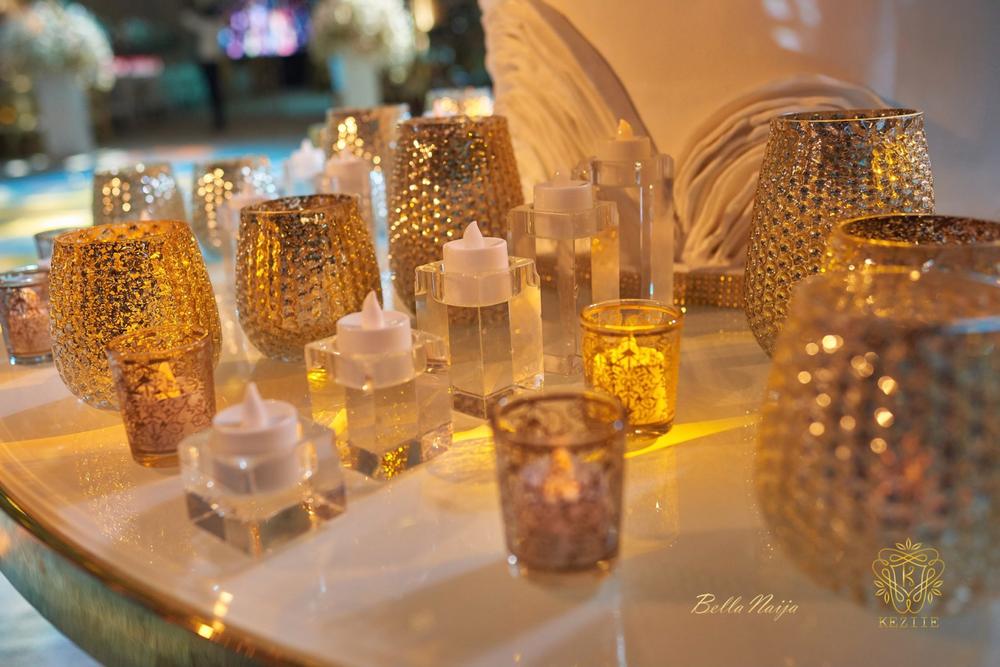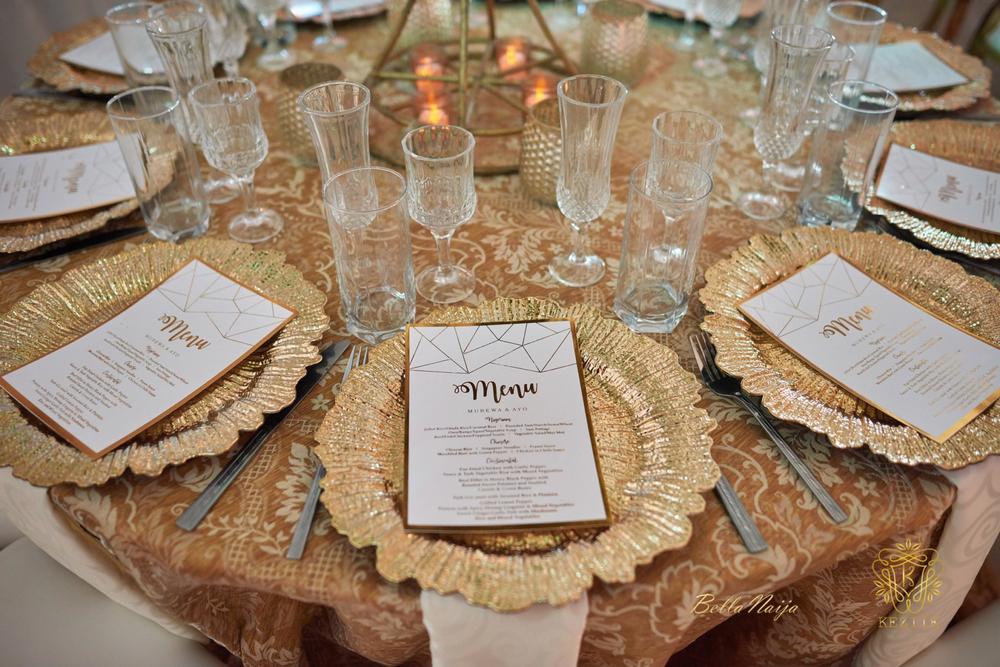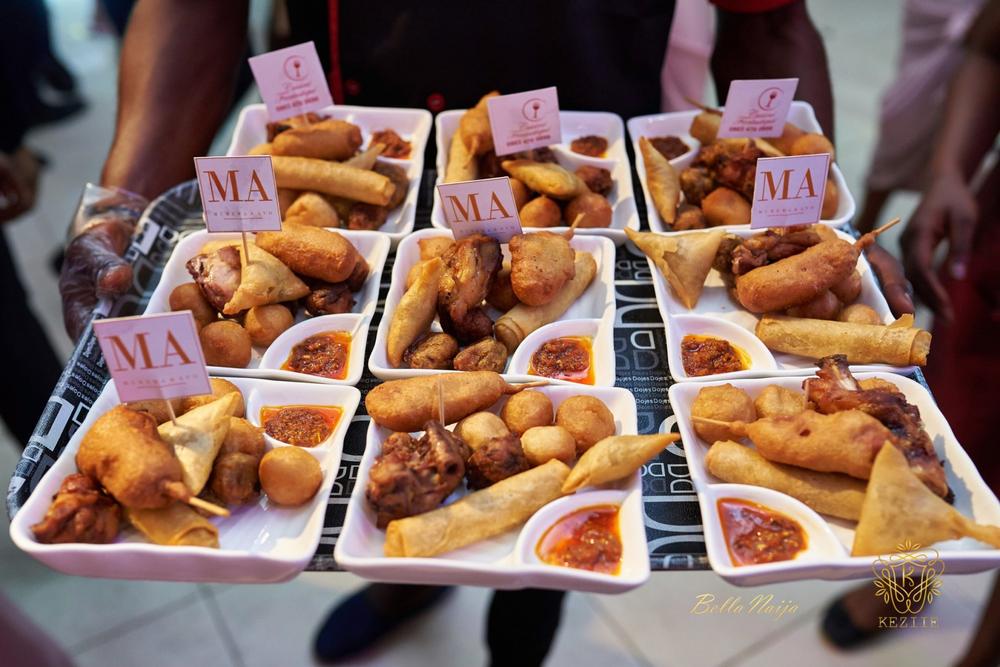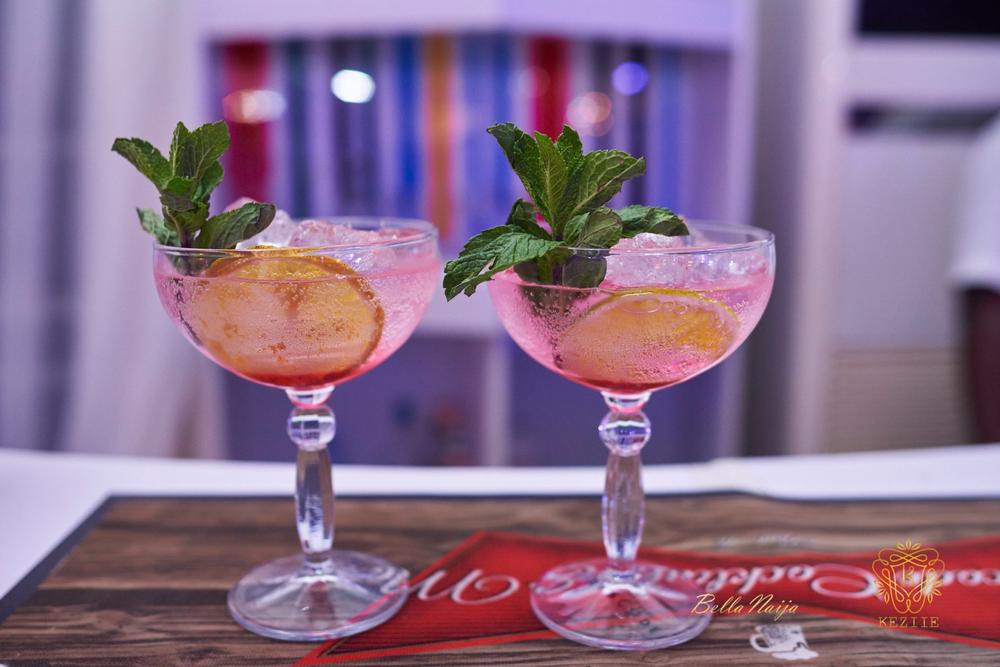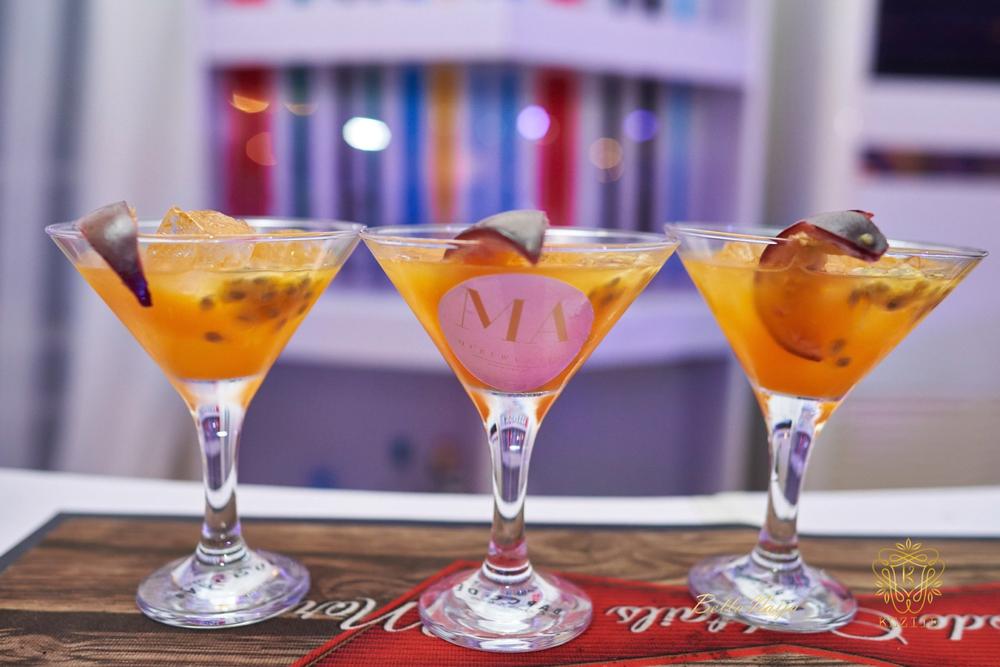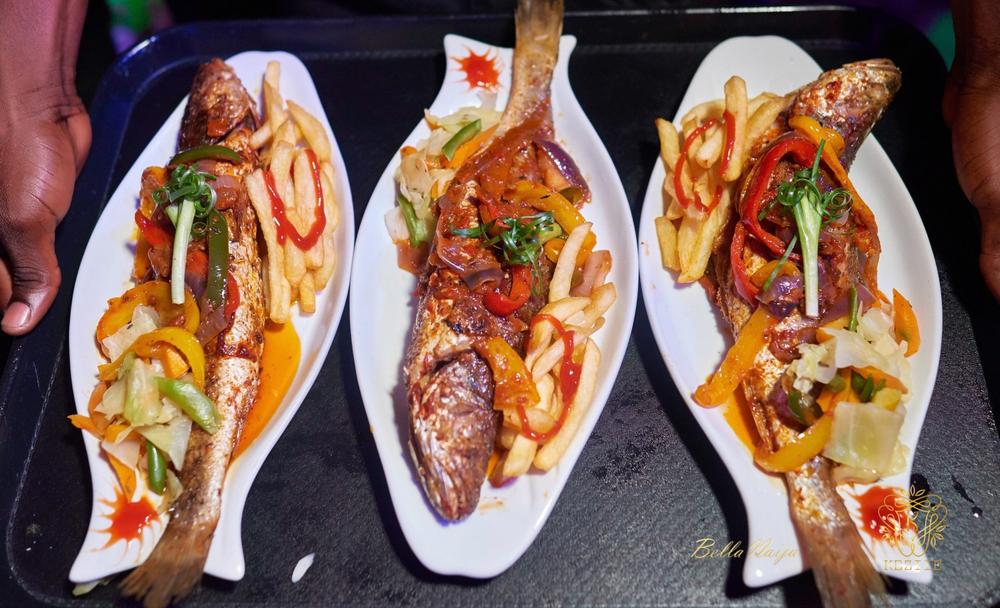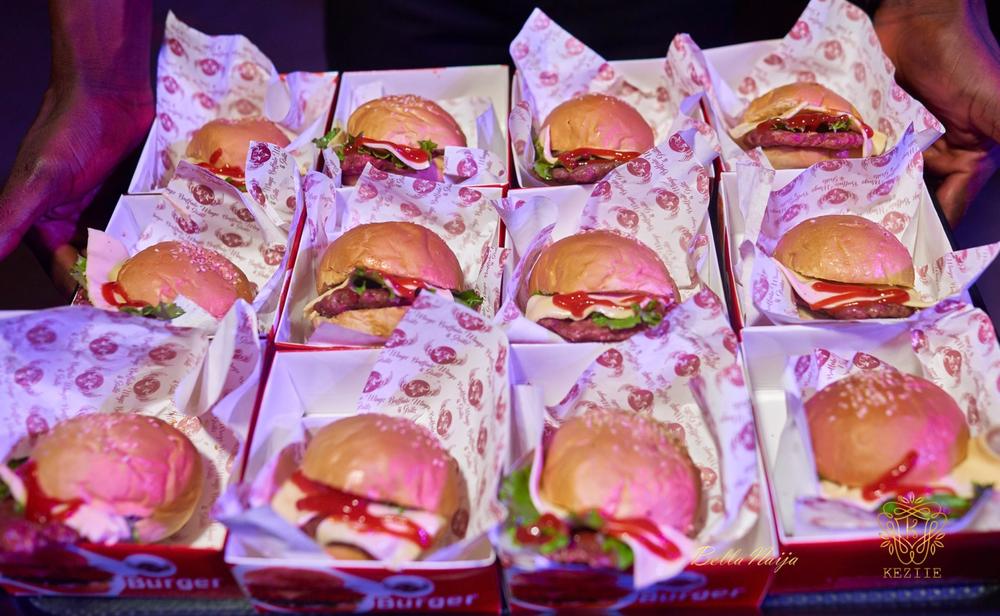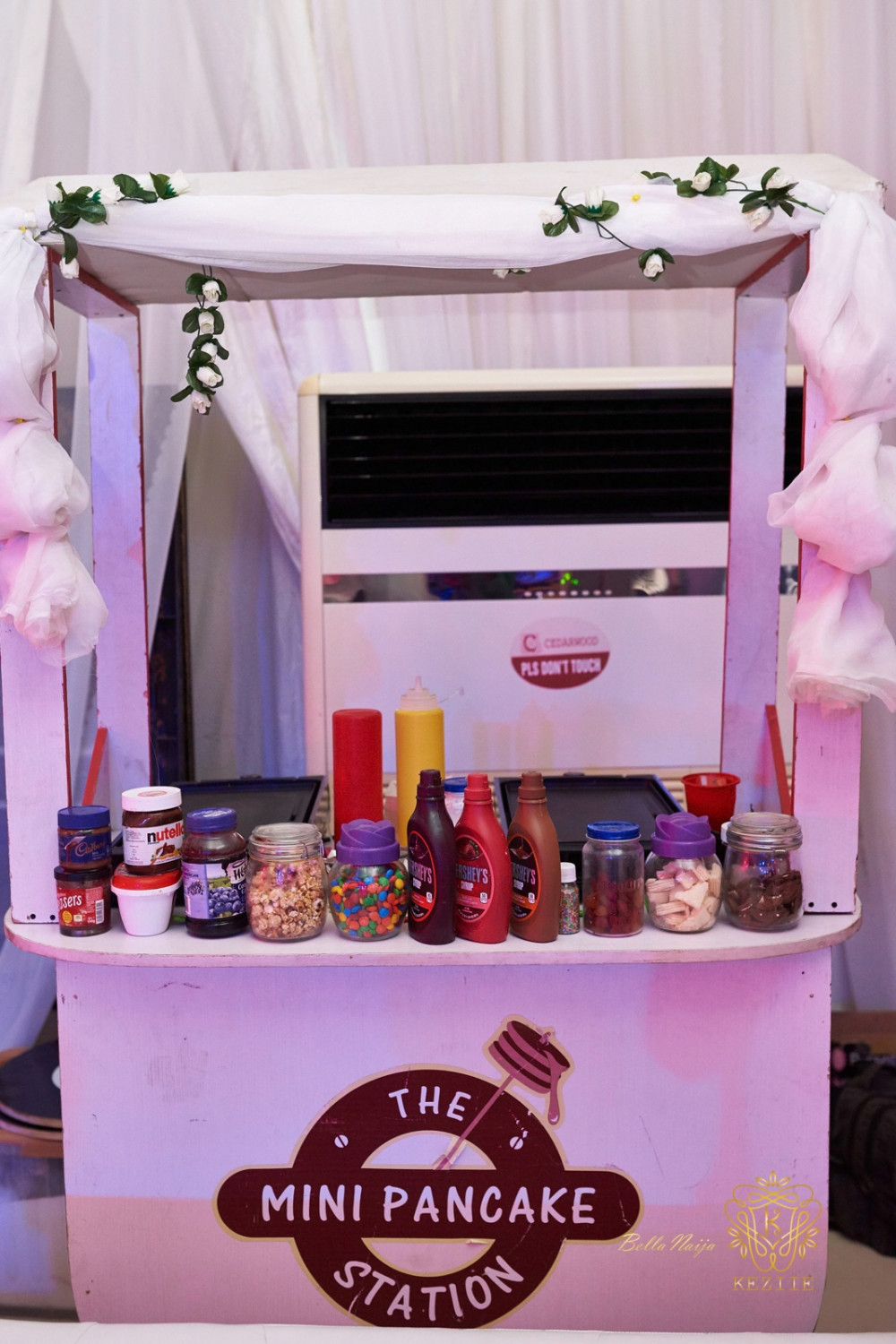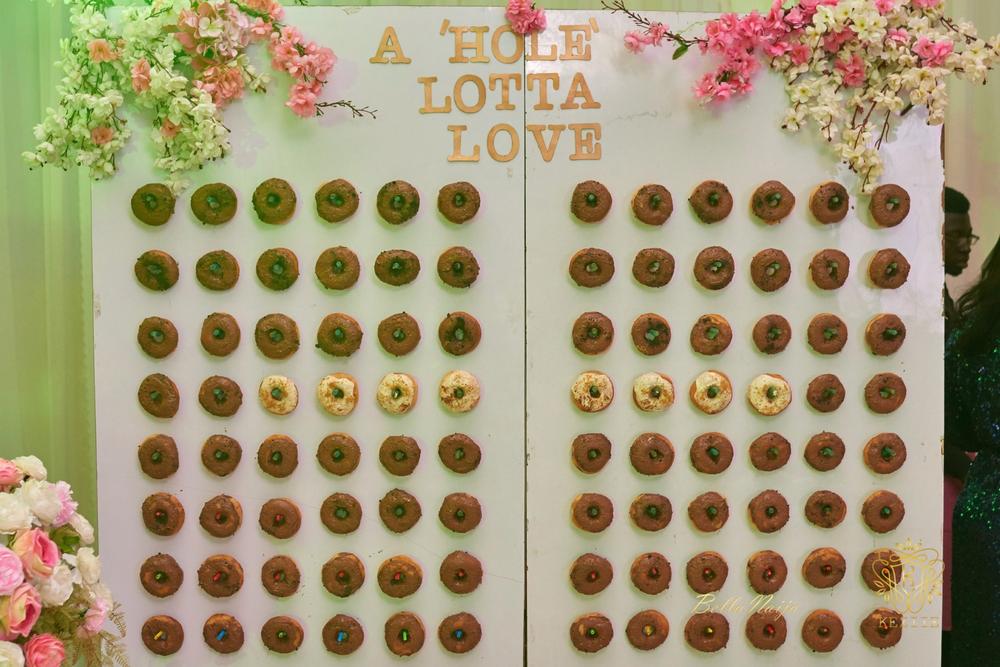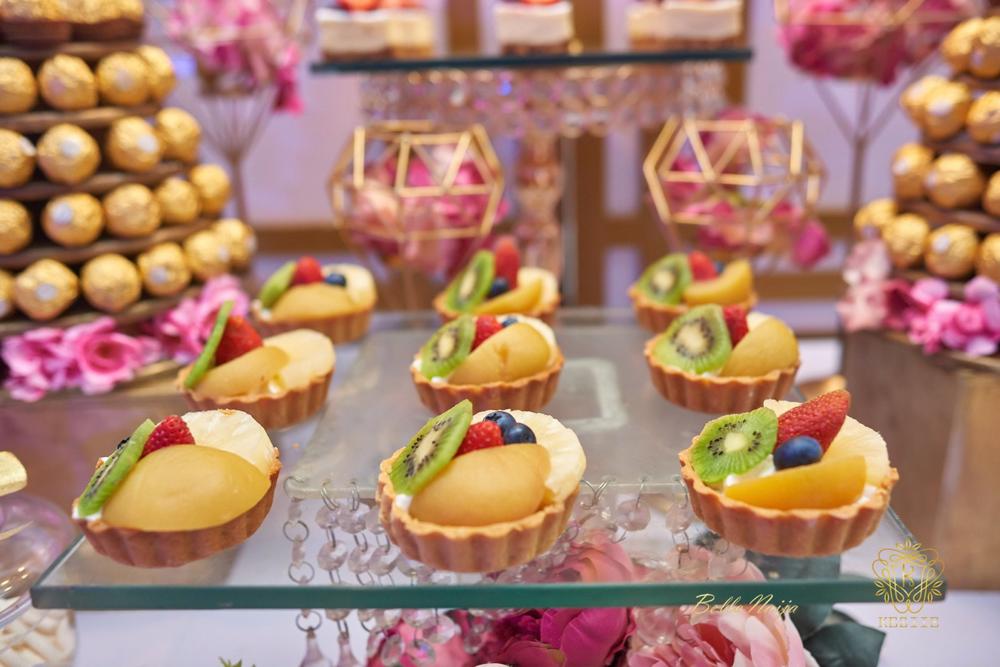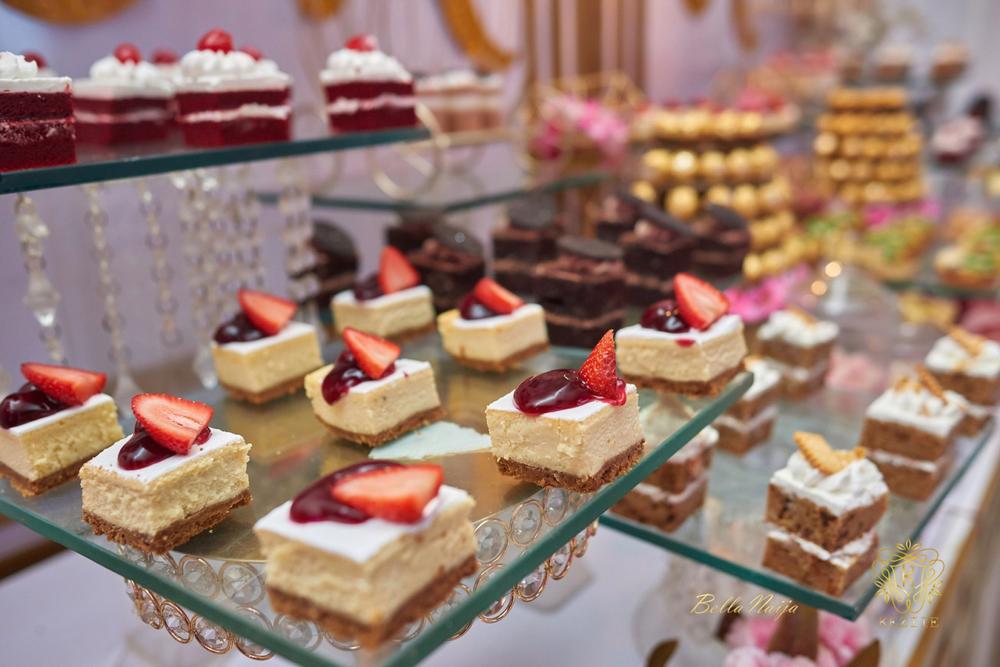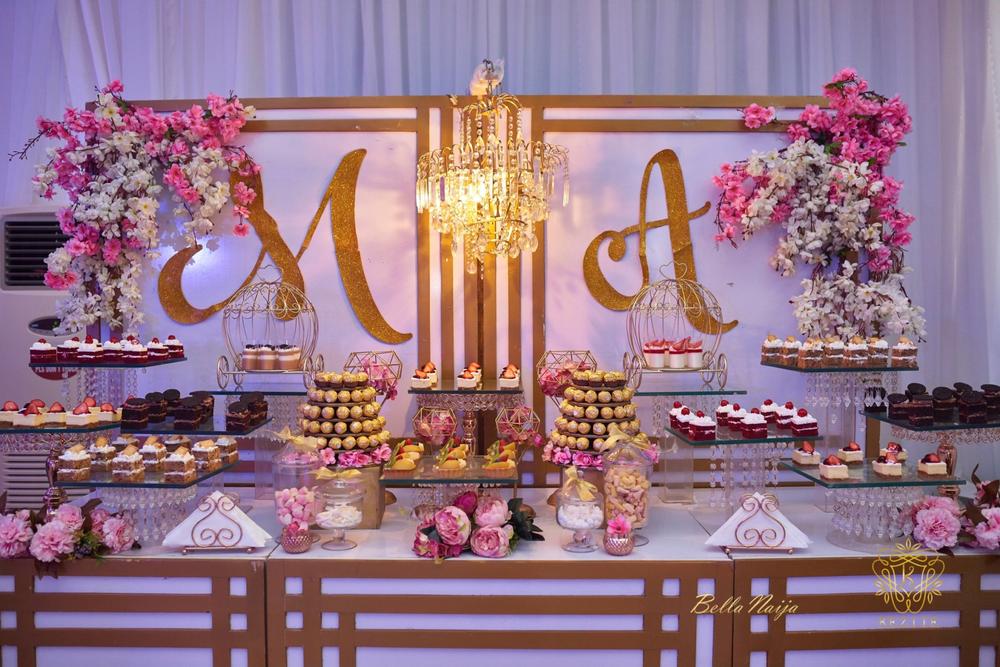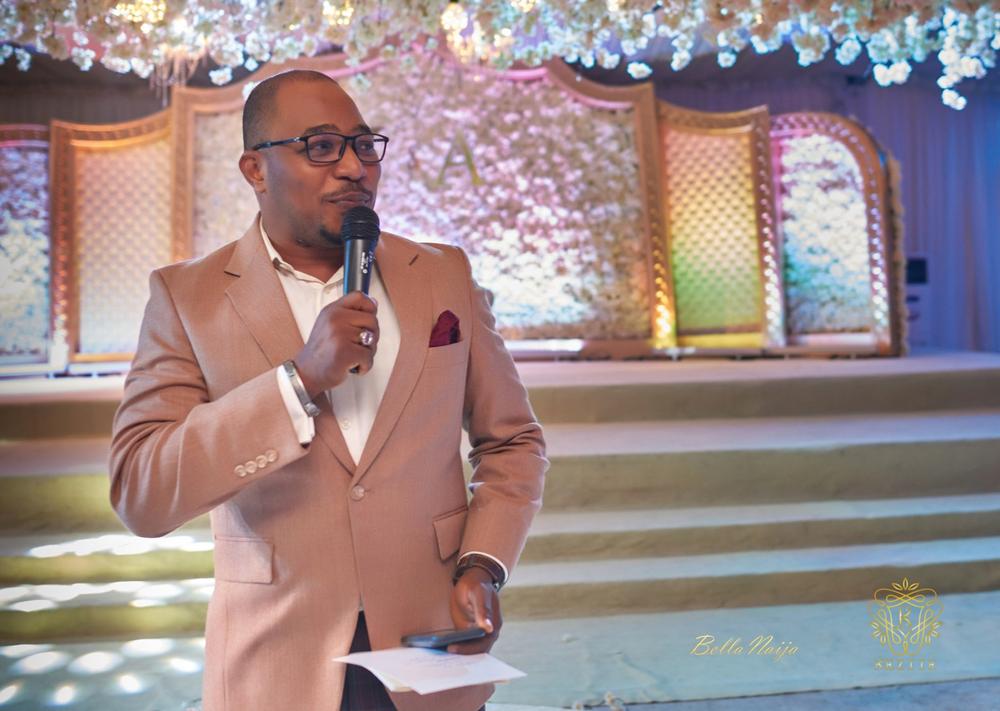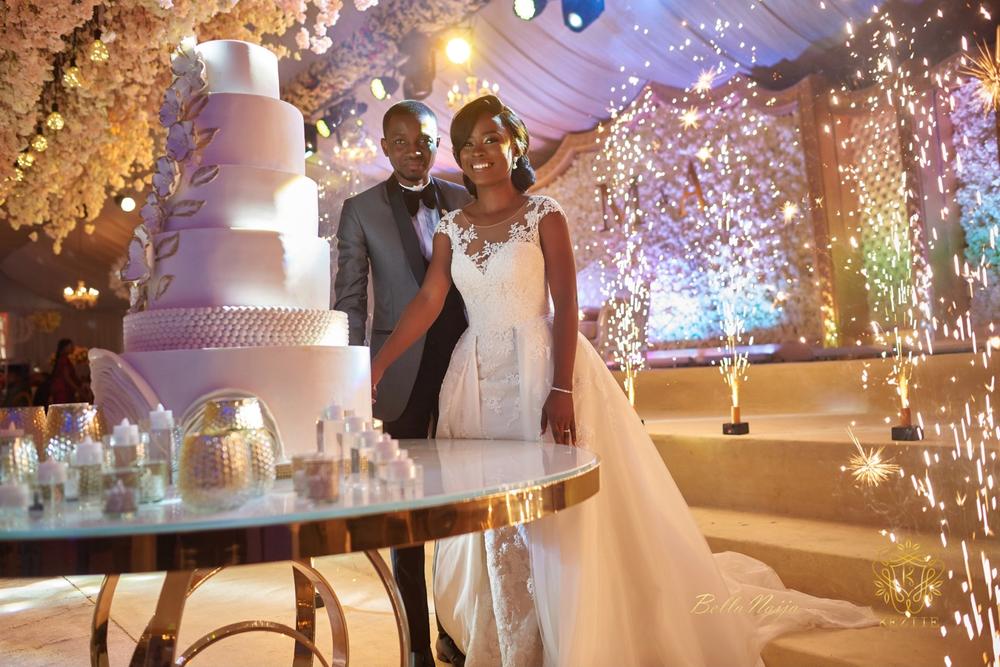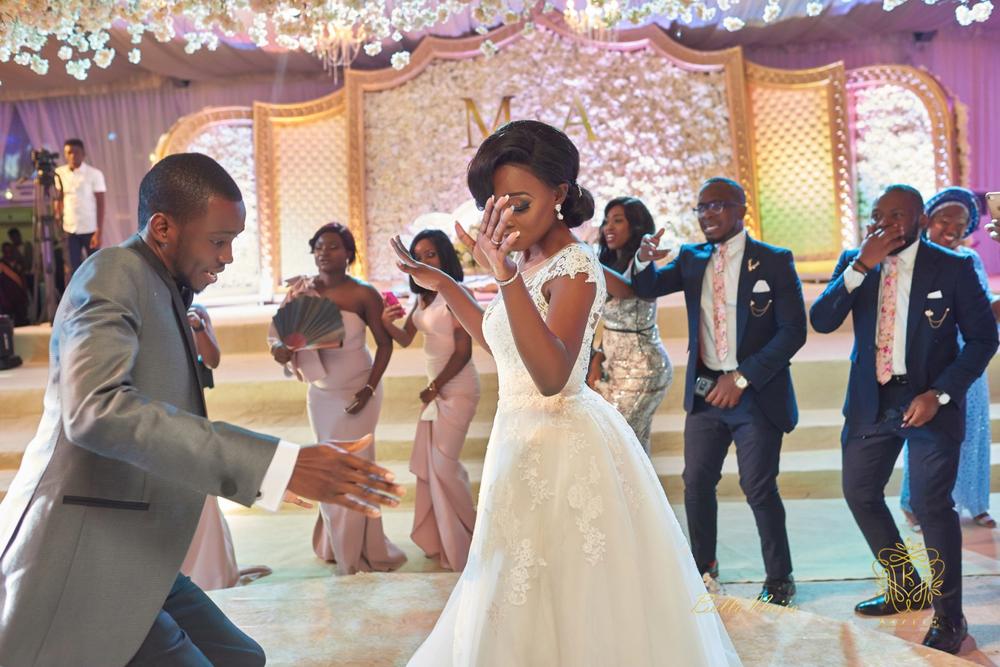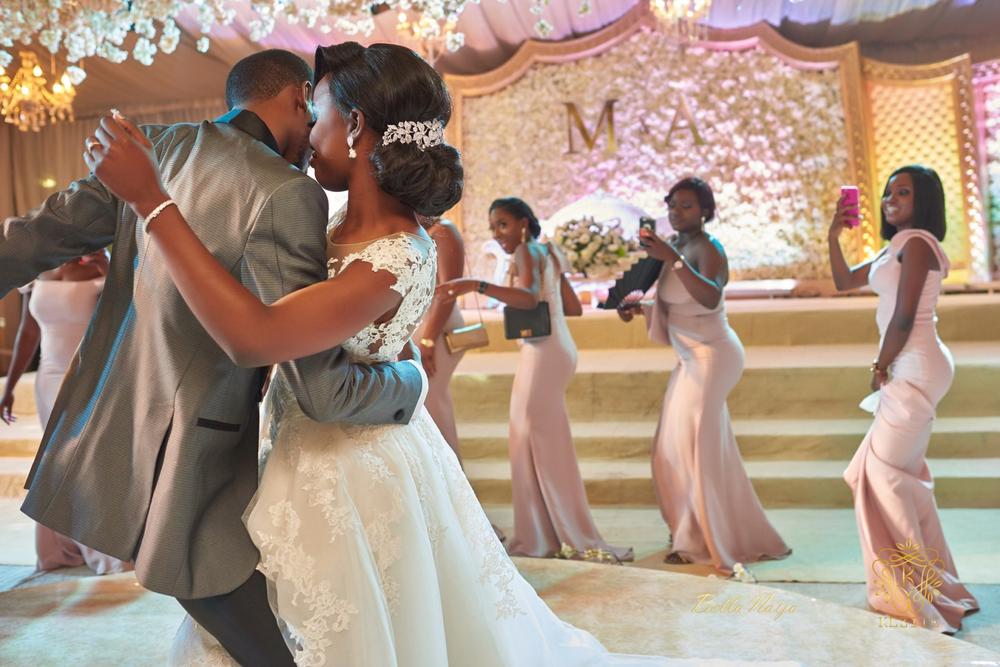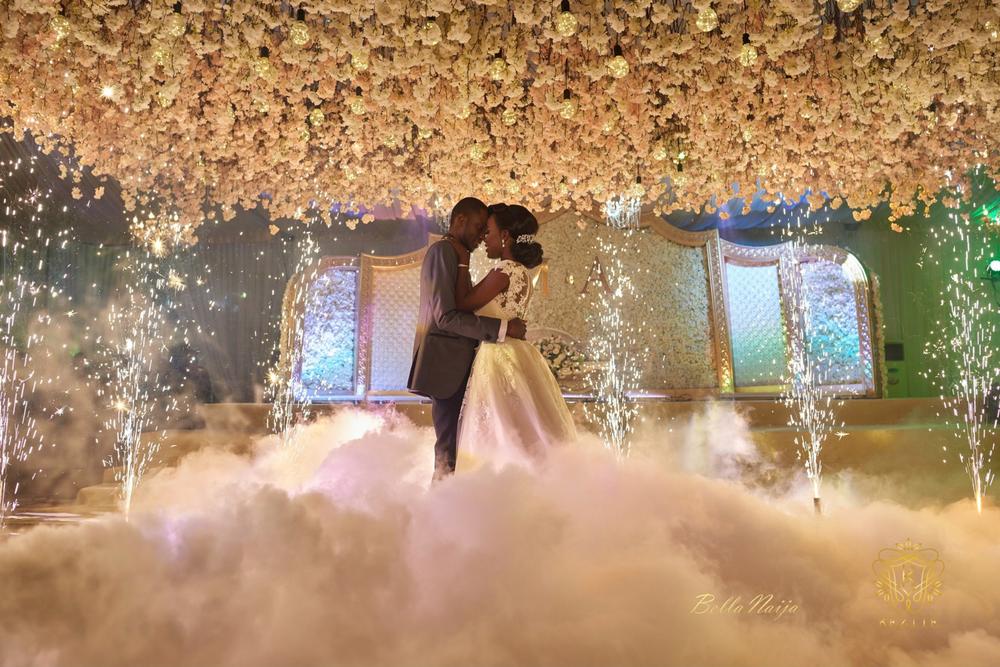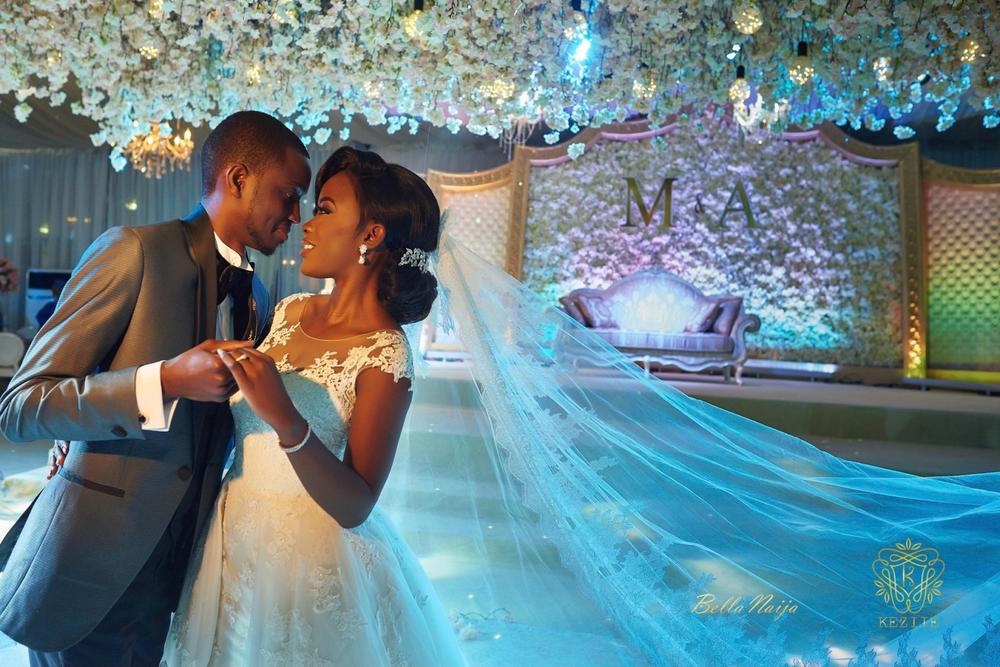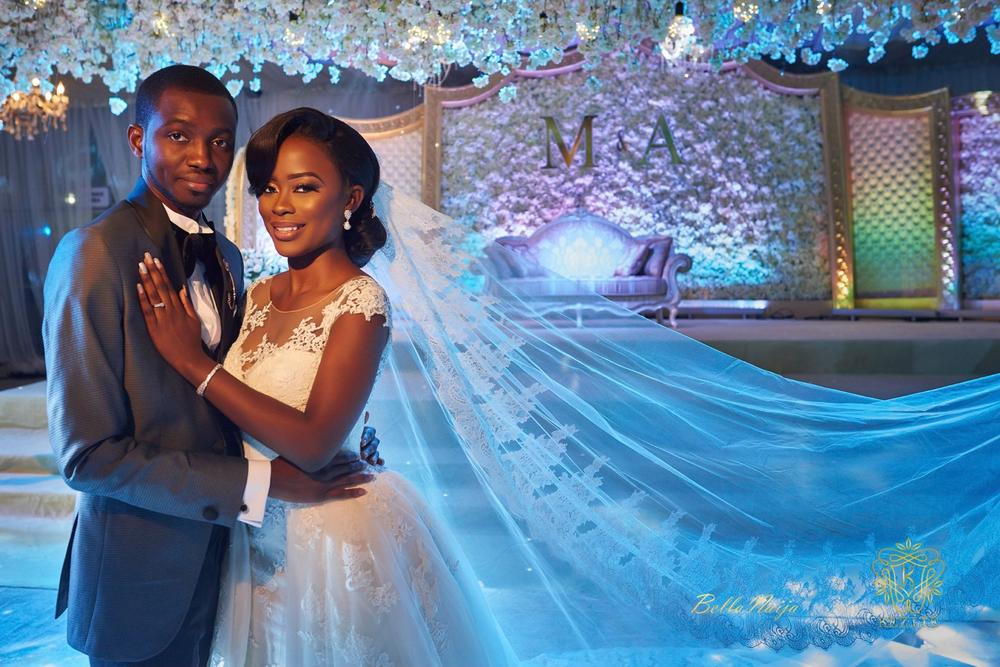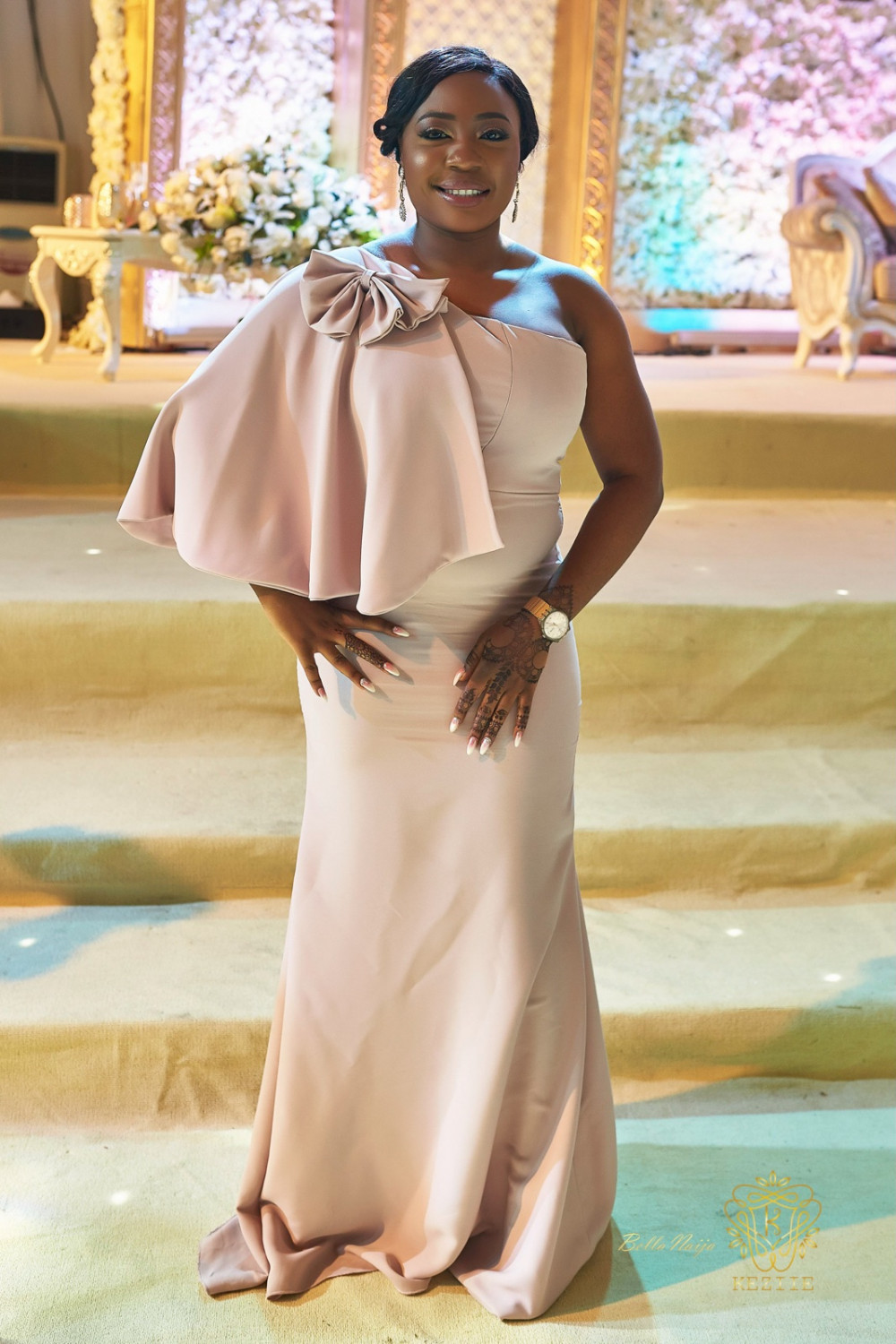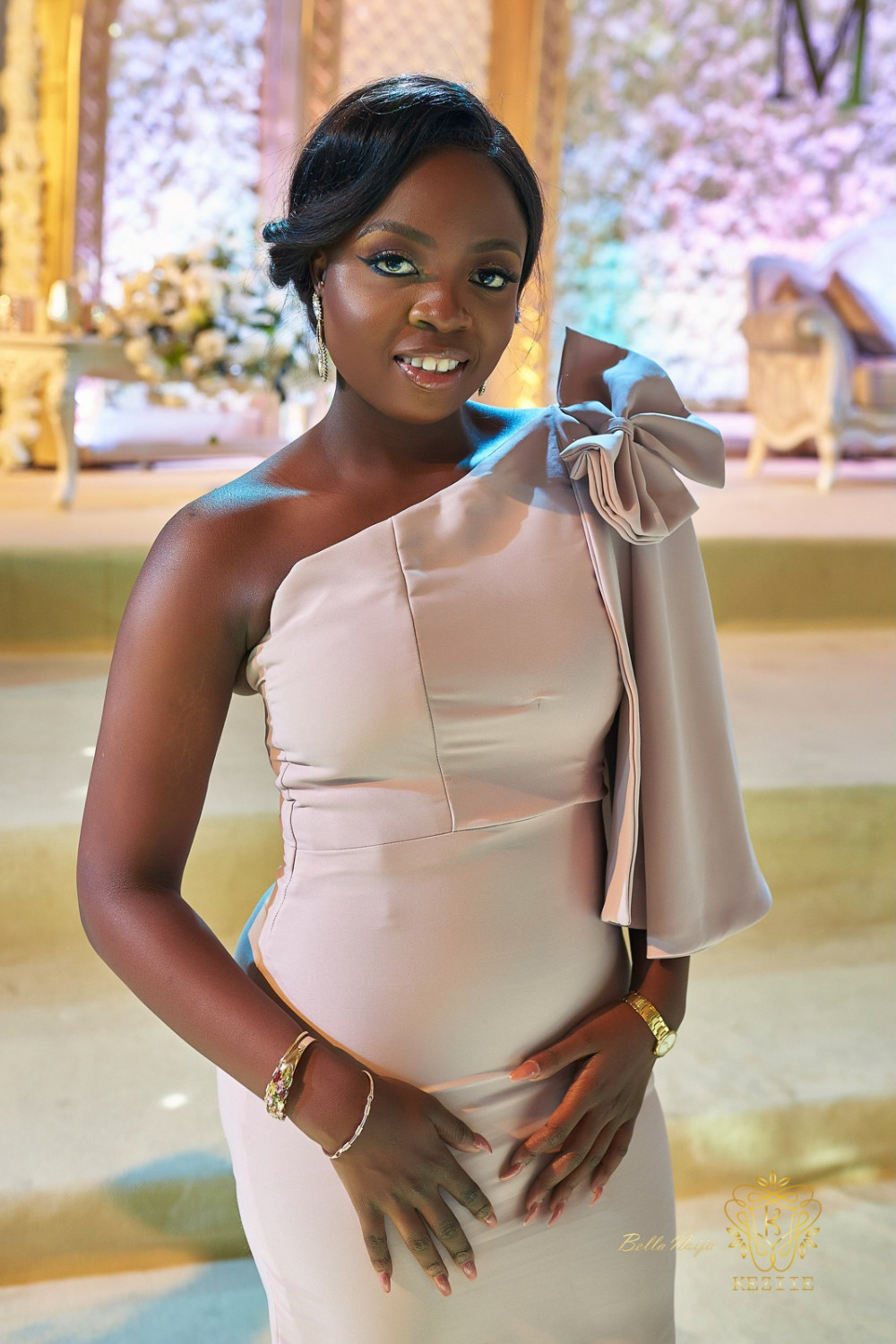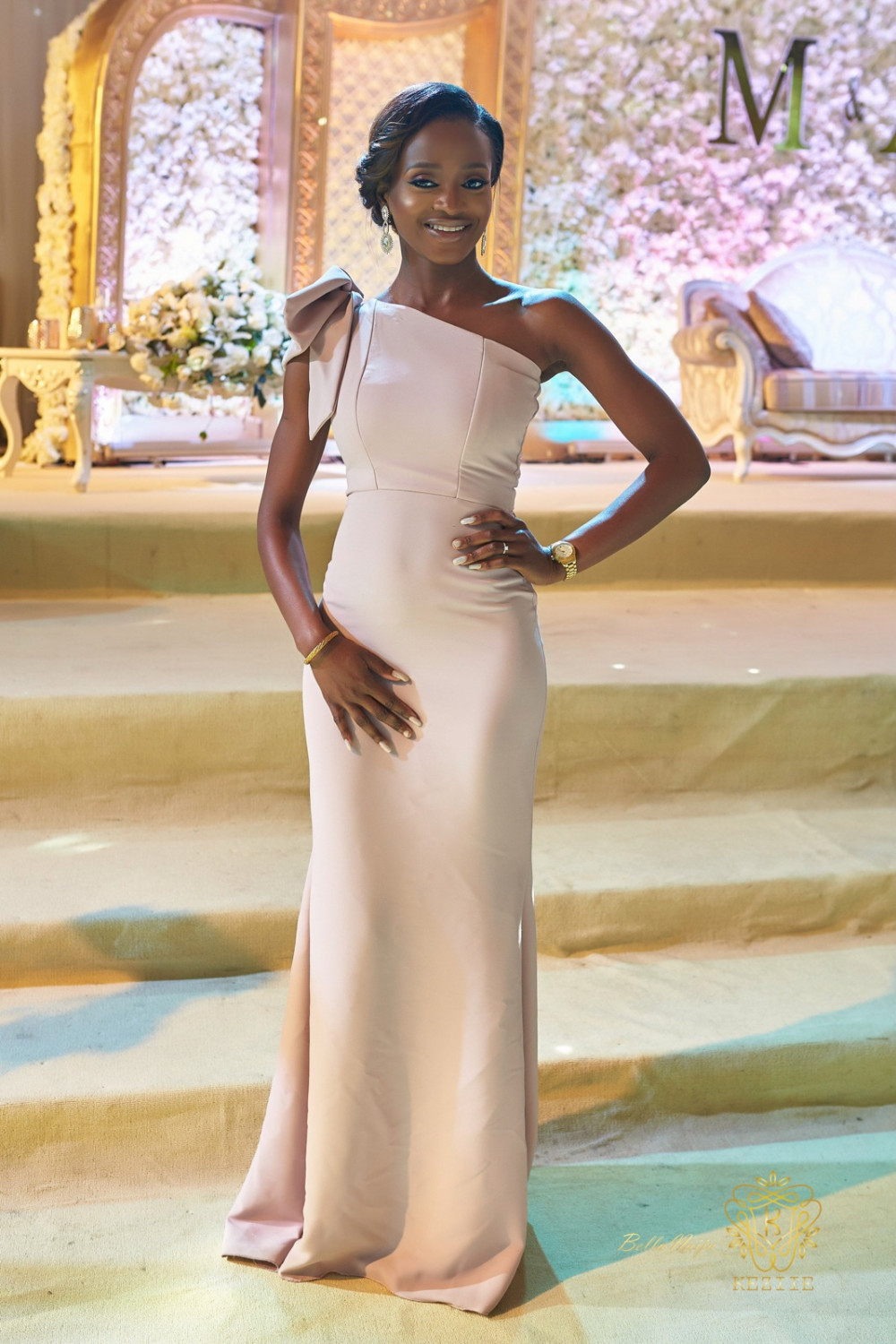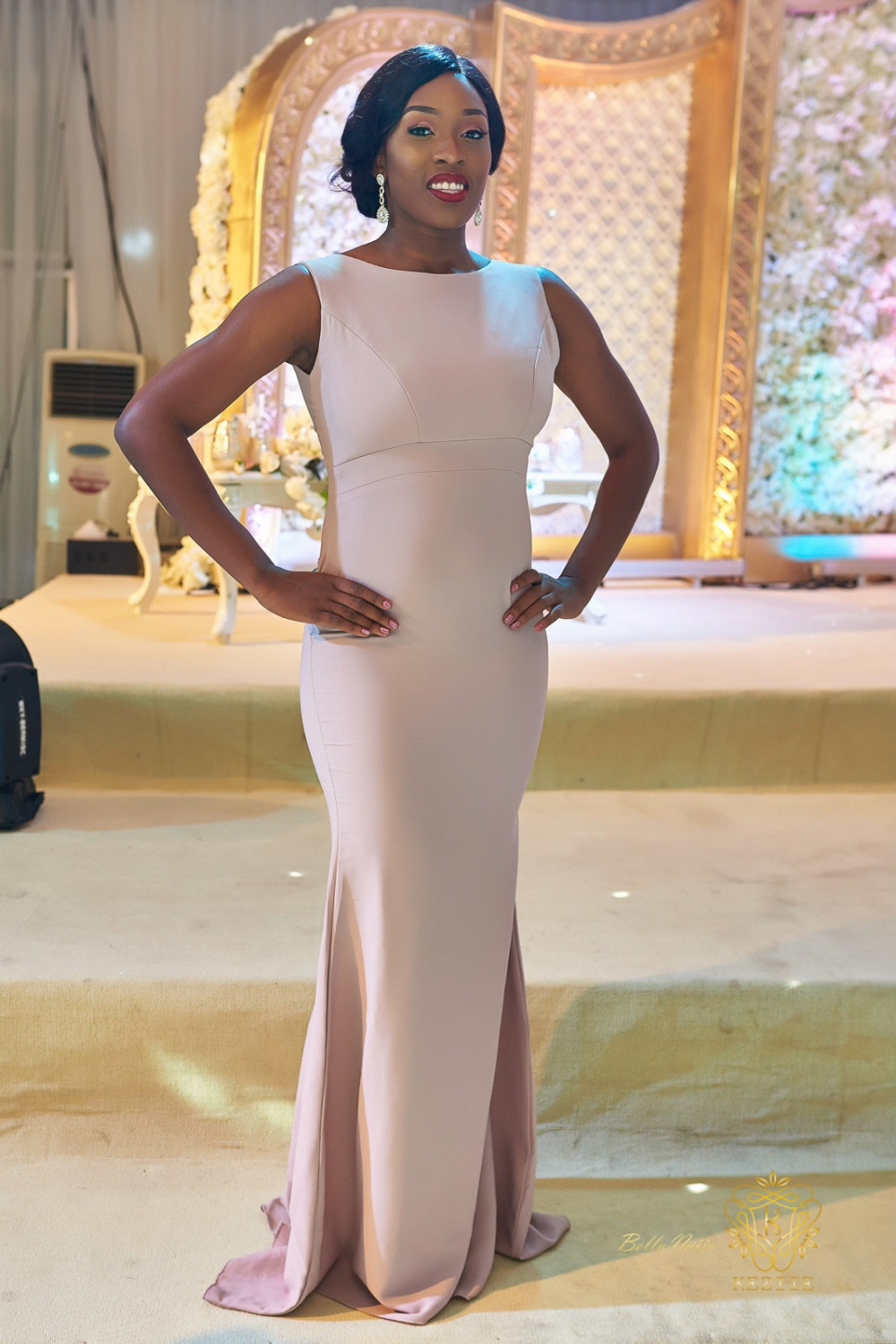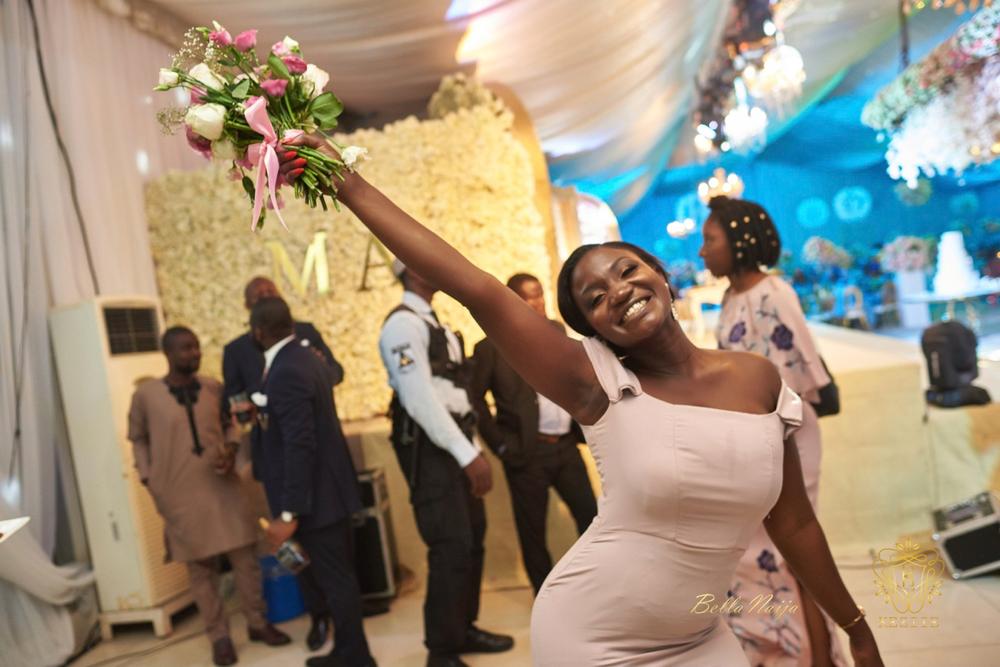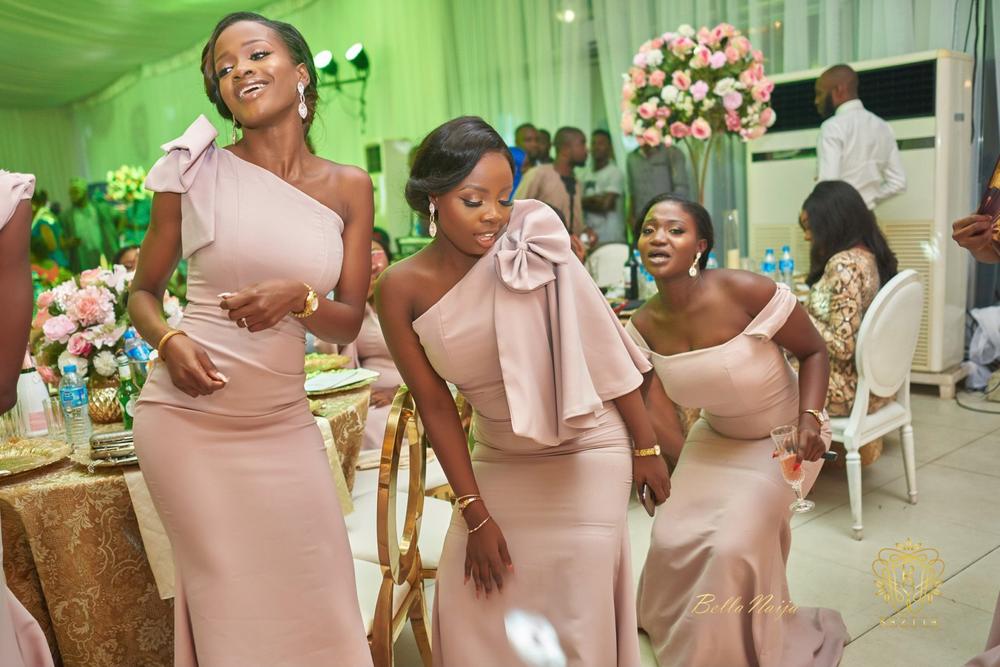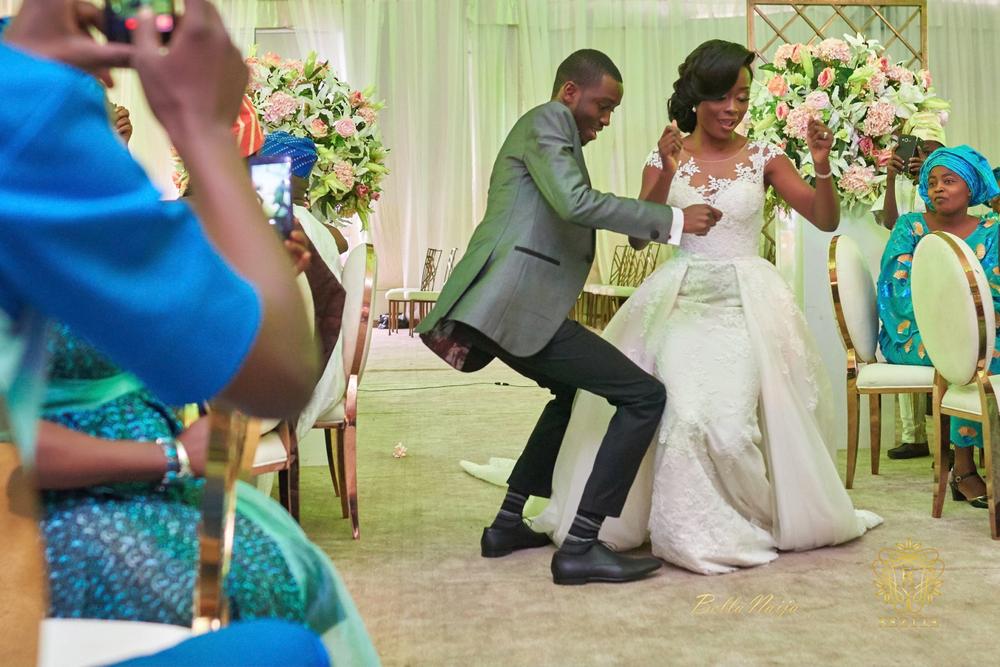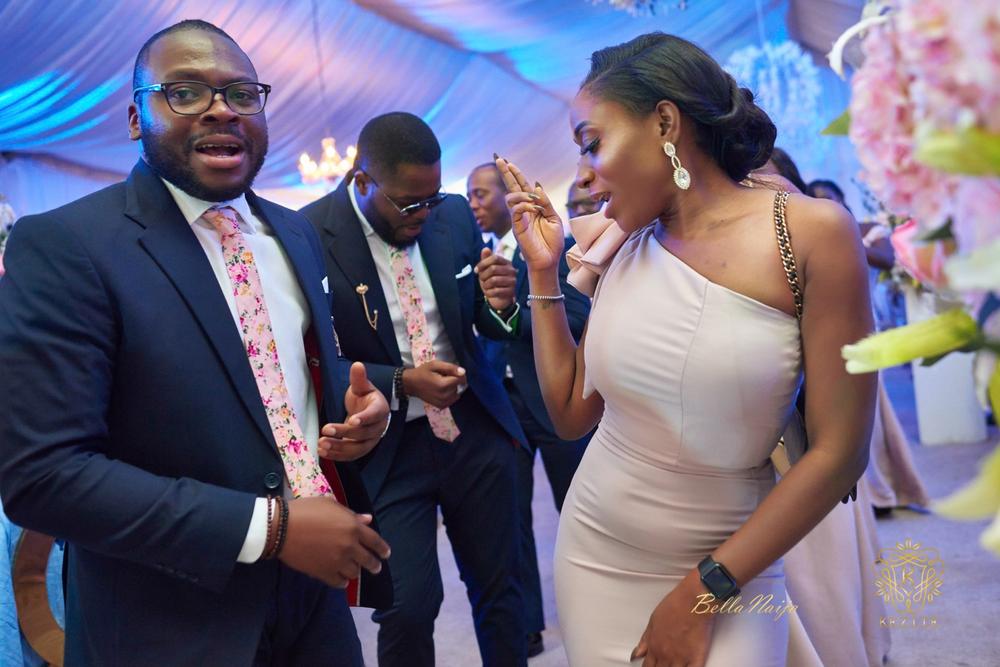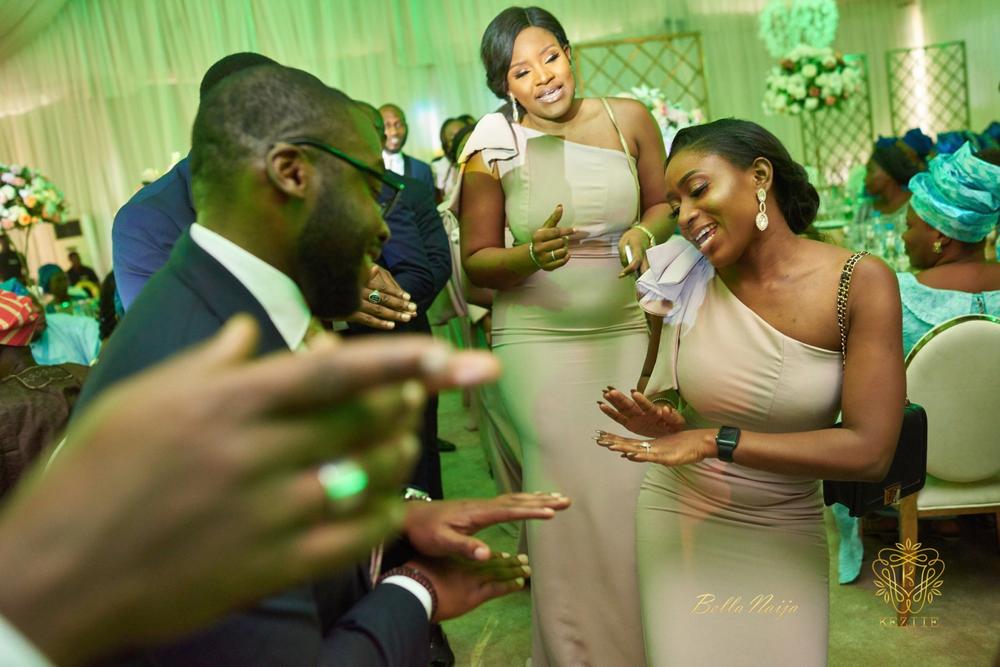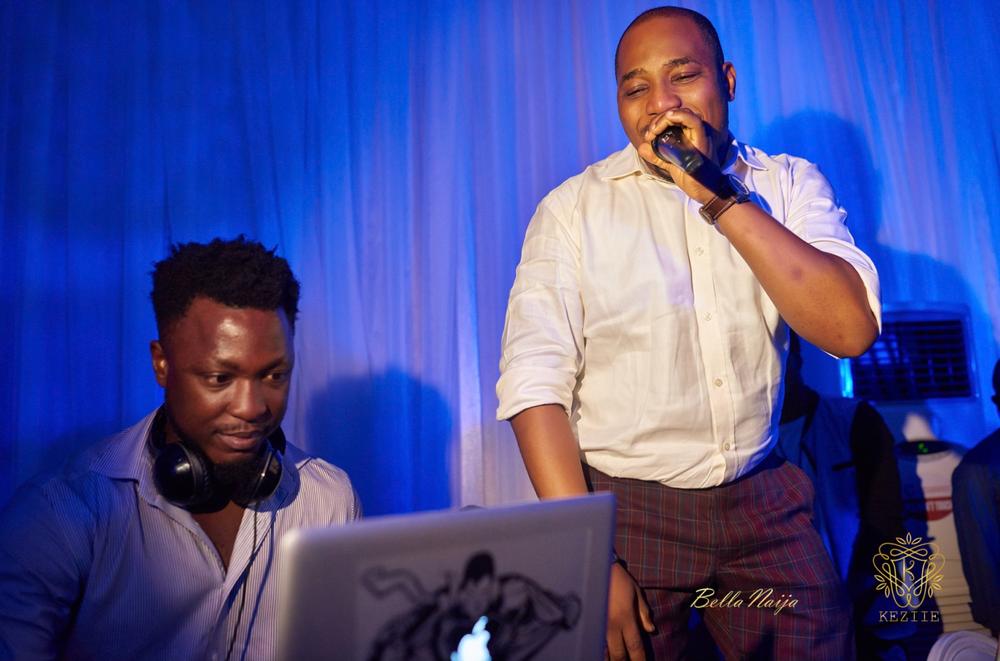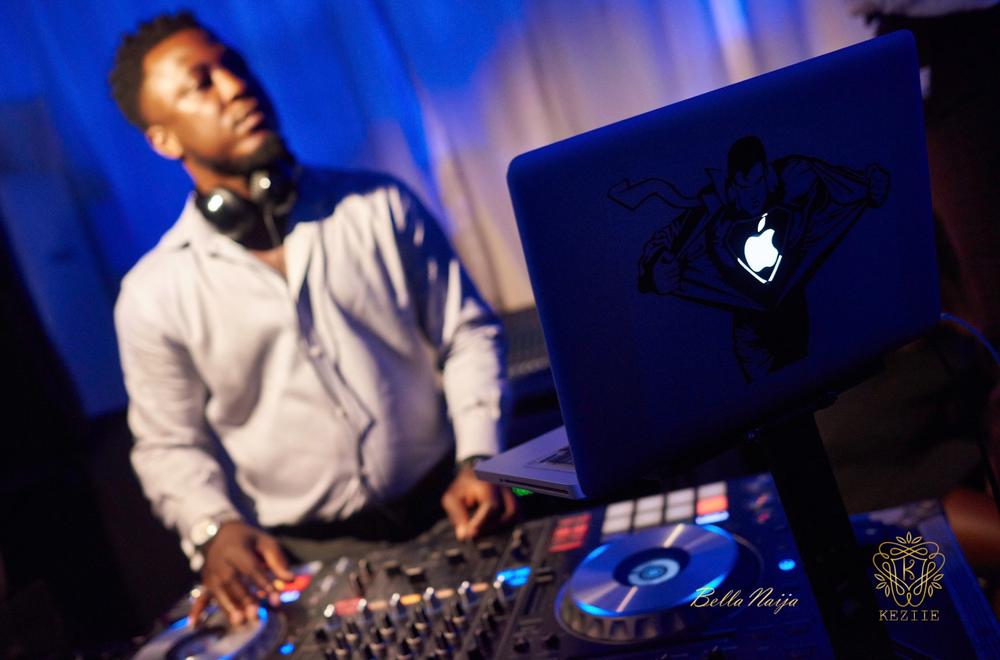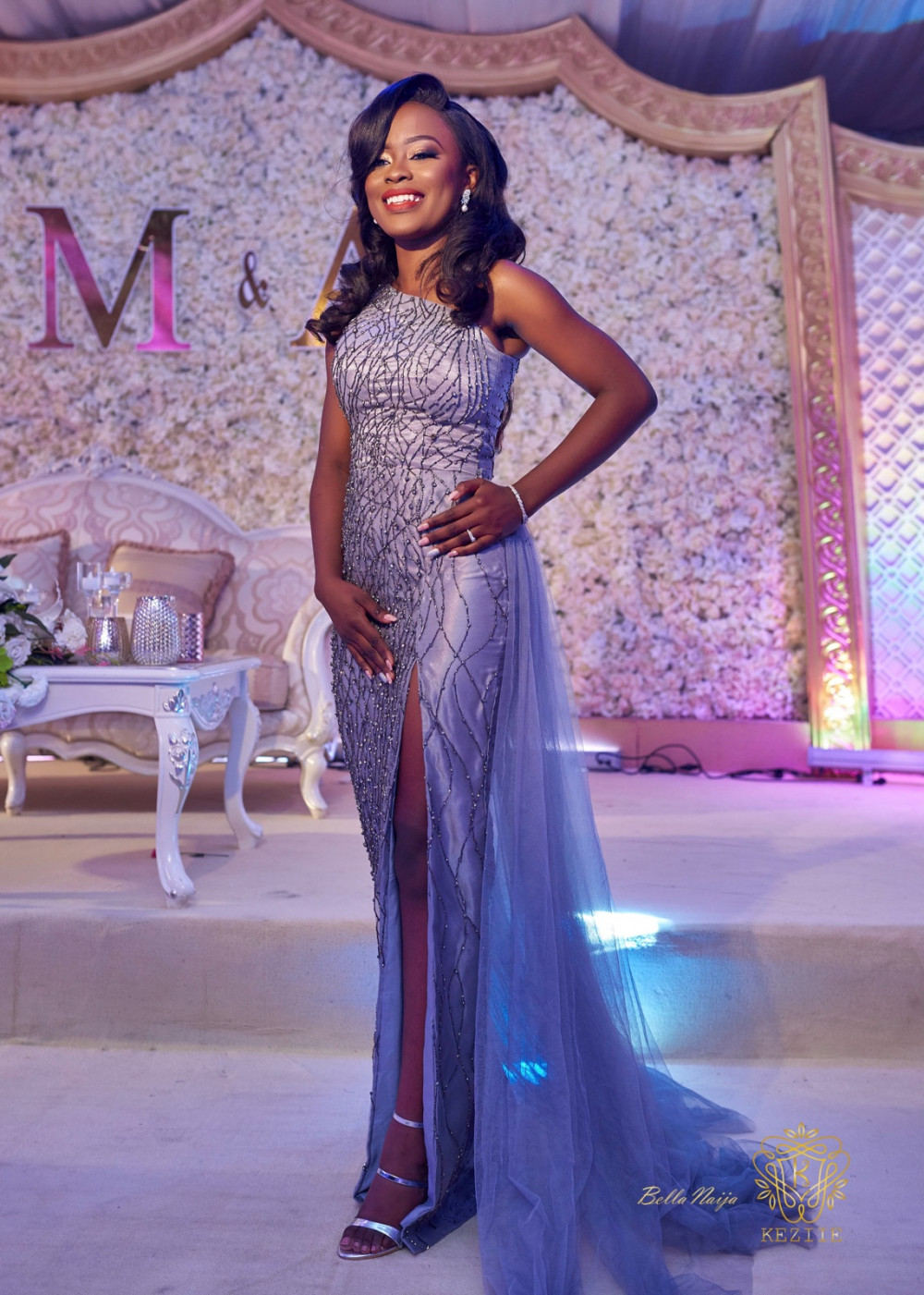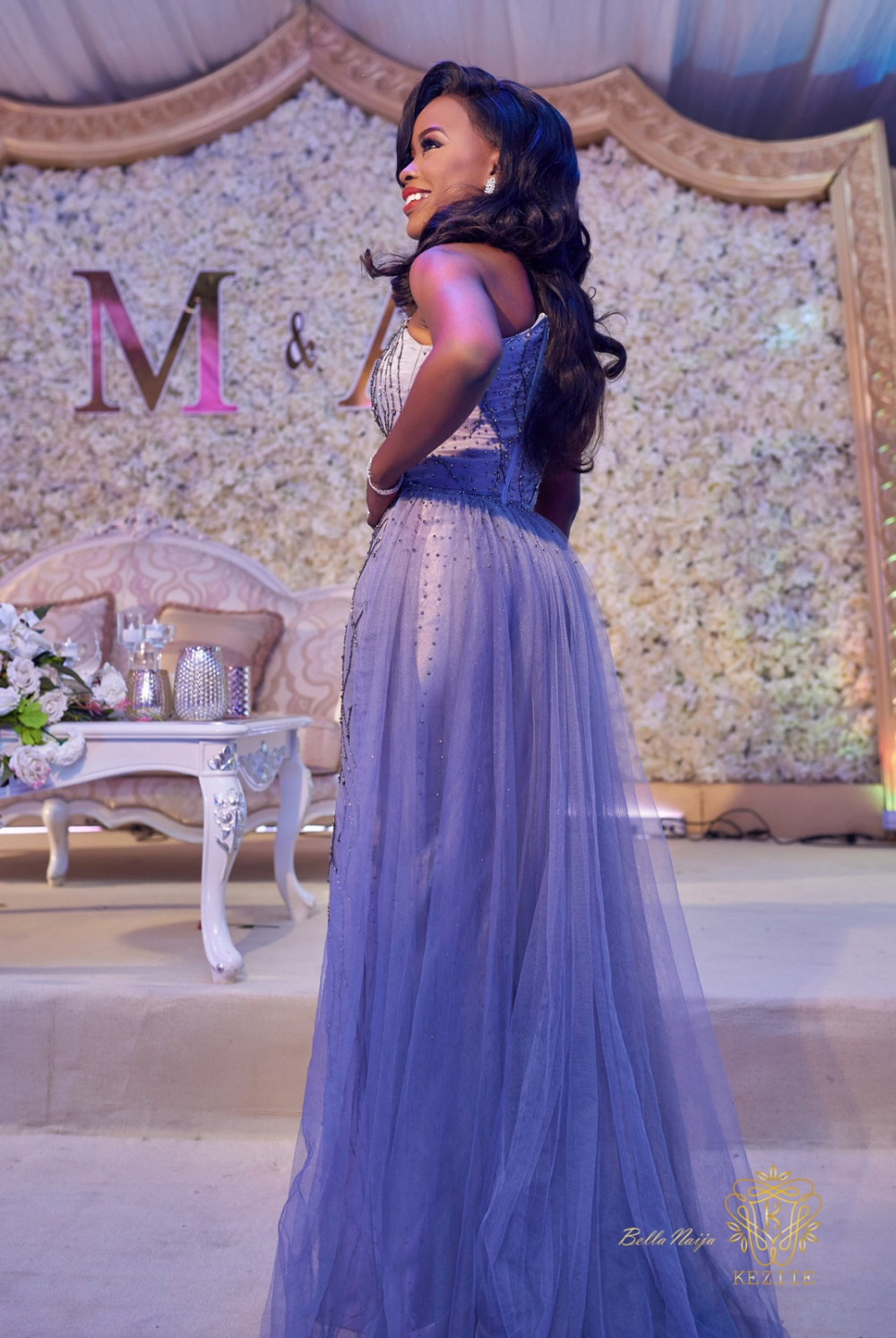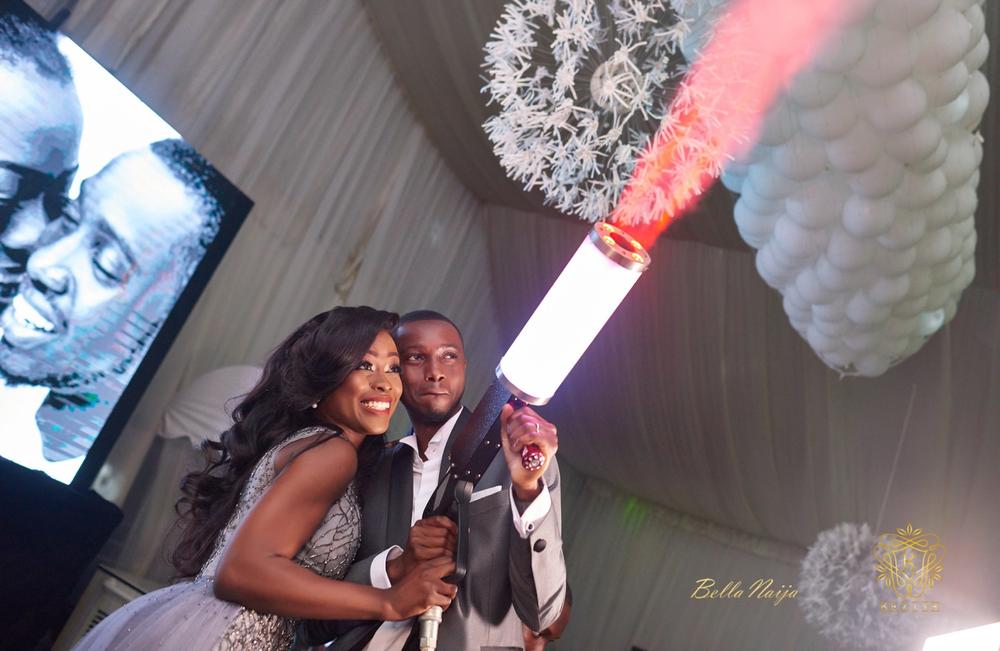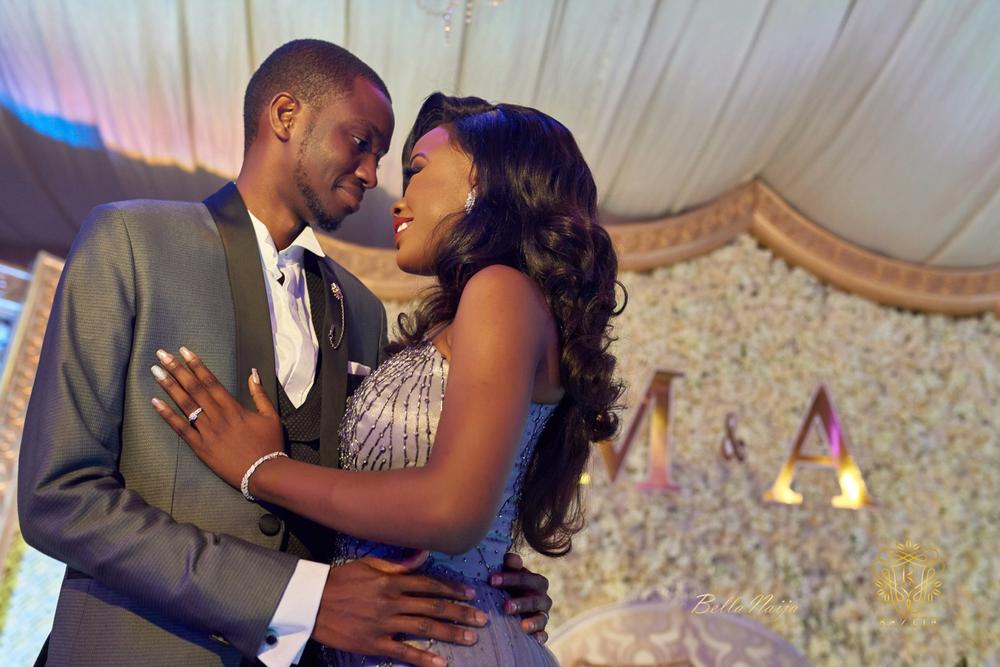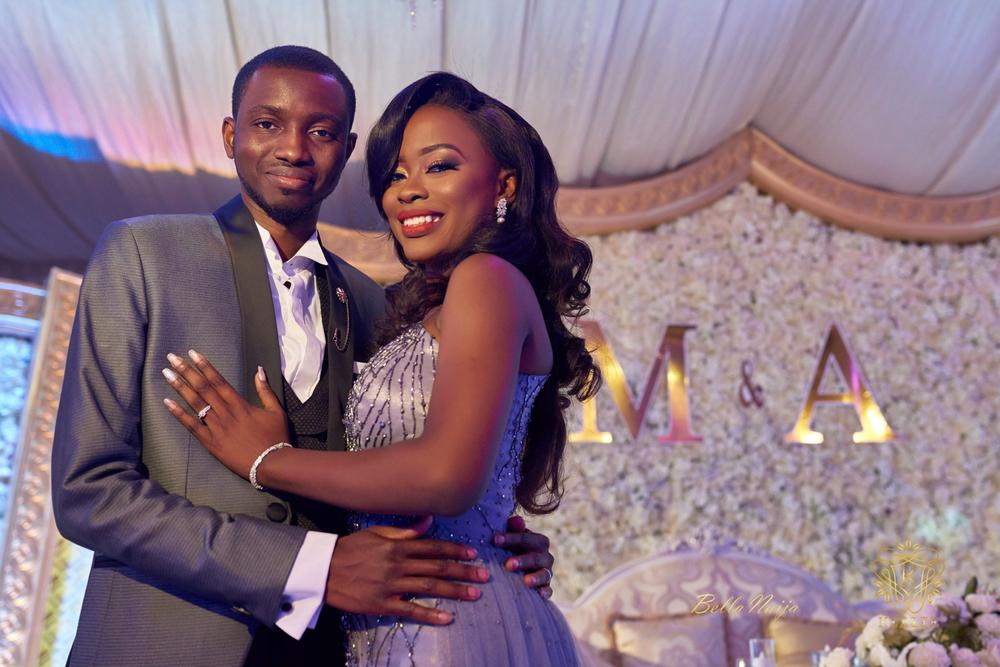 Traditional Engagement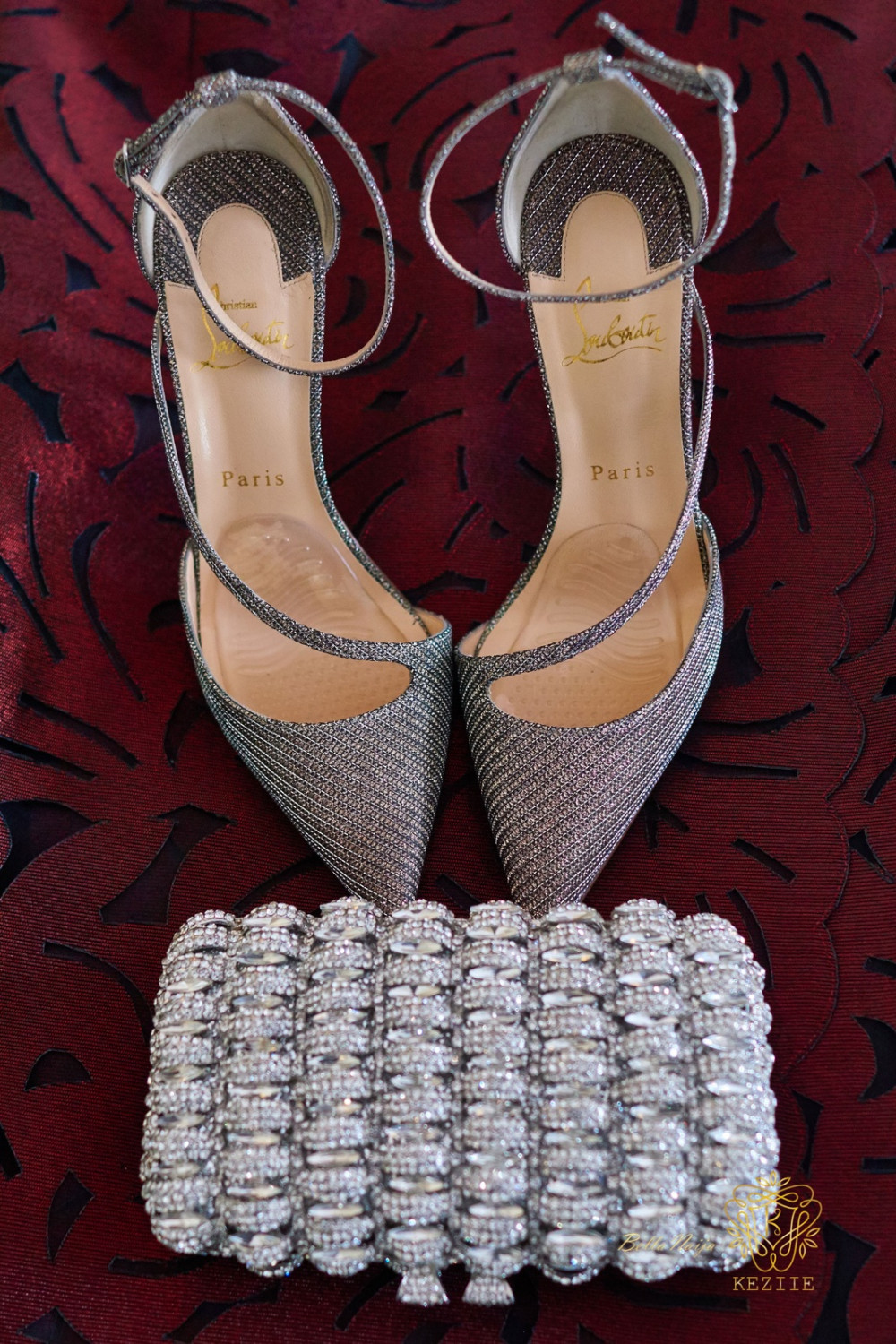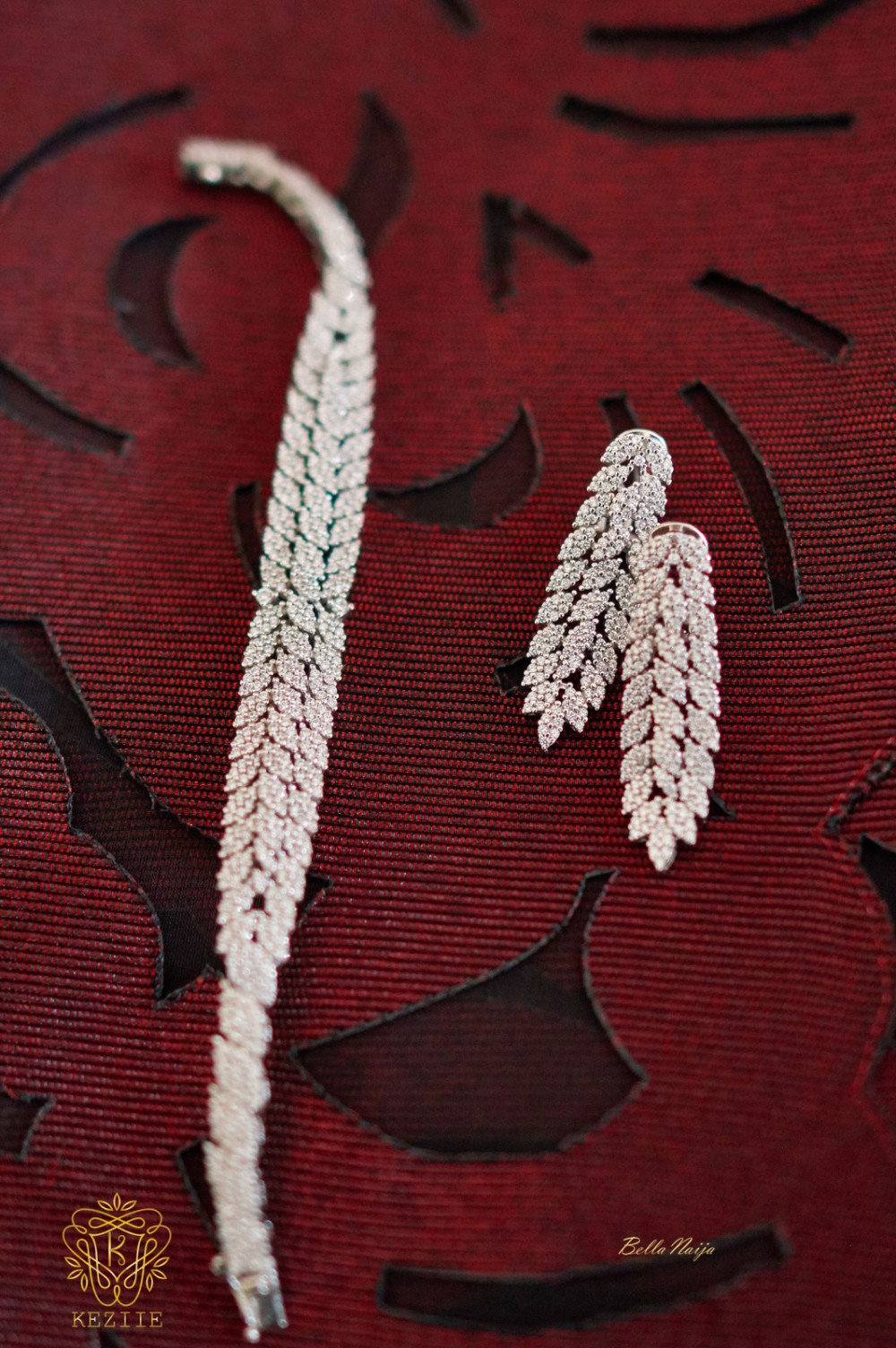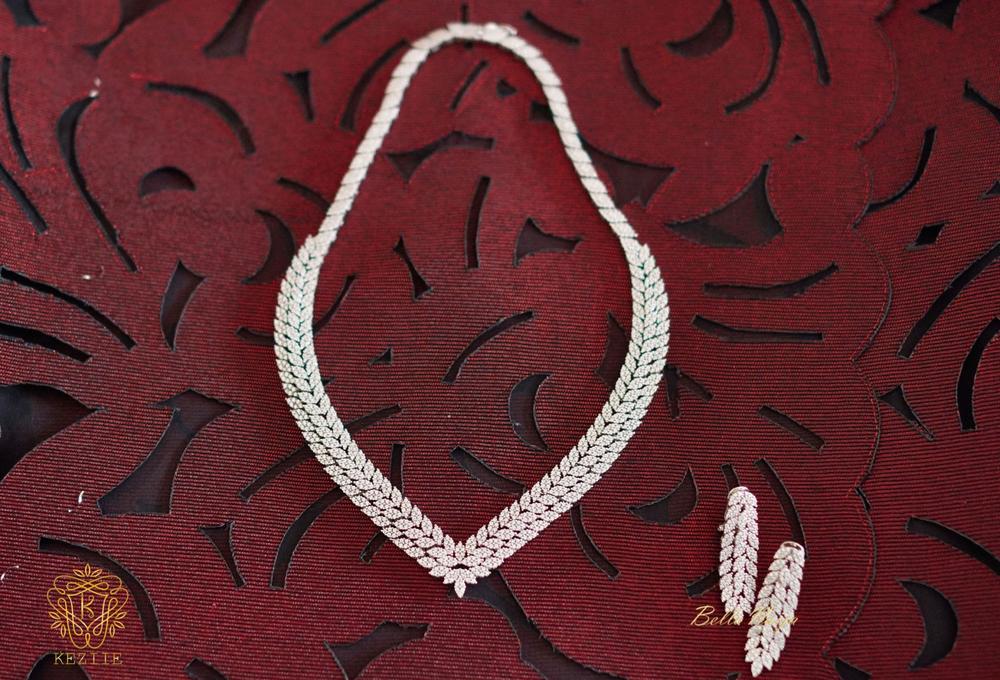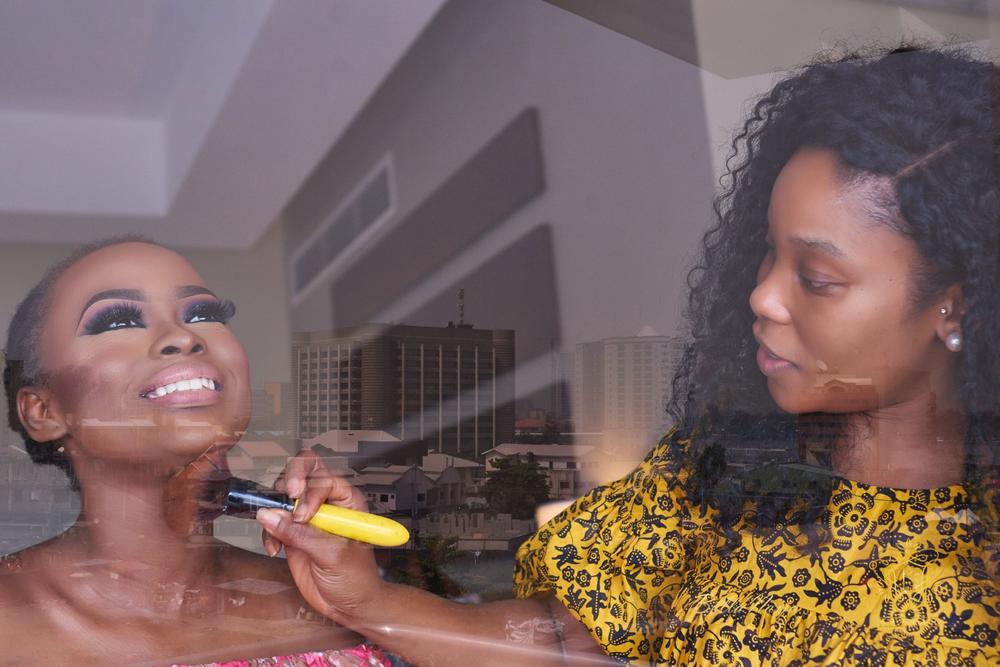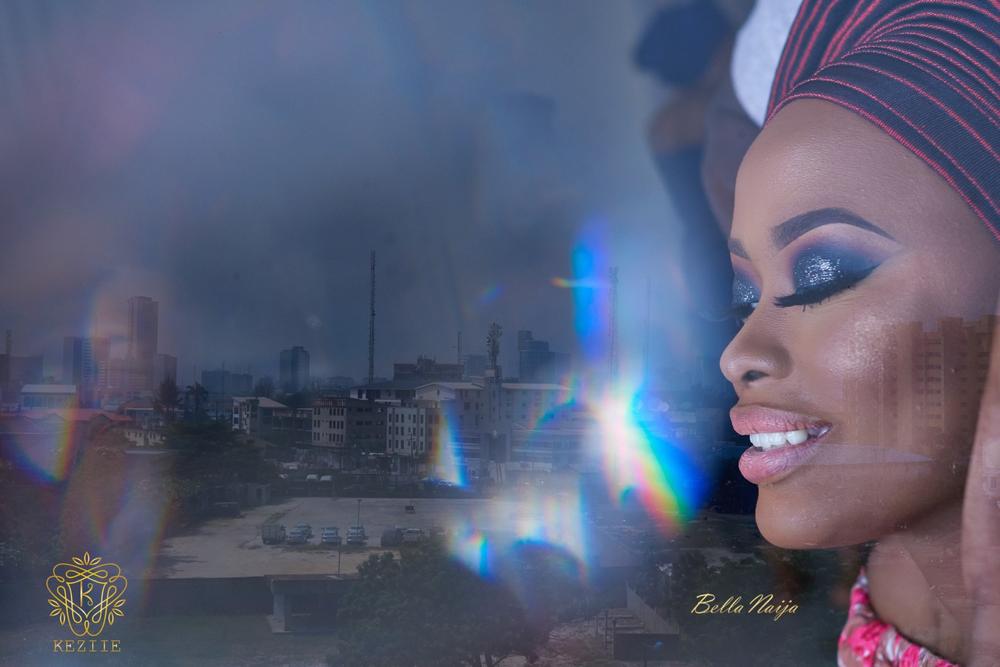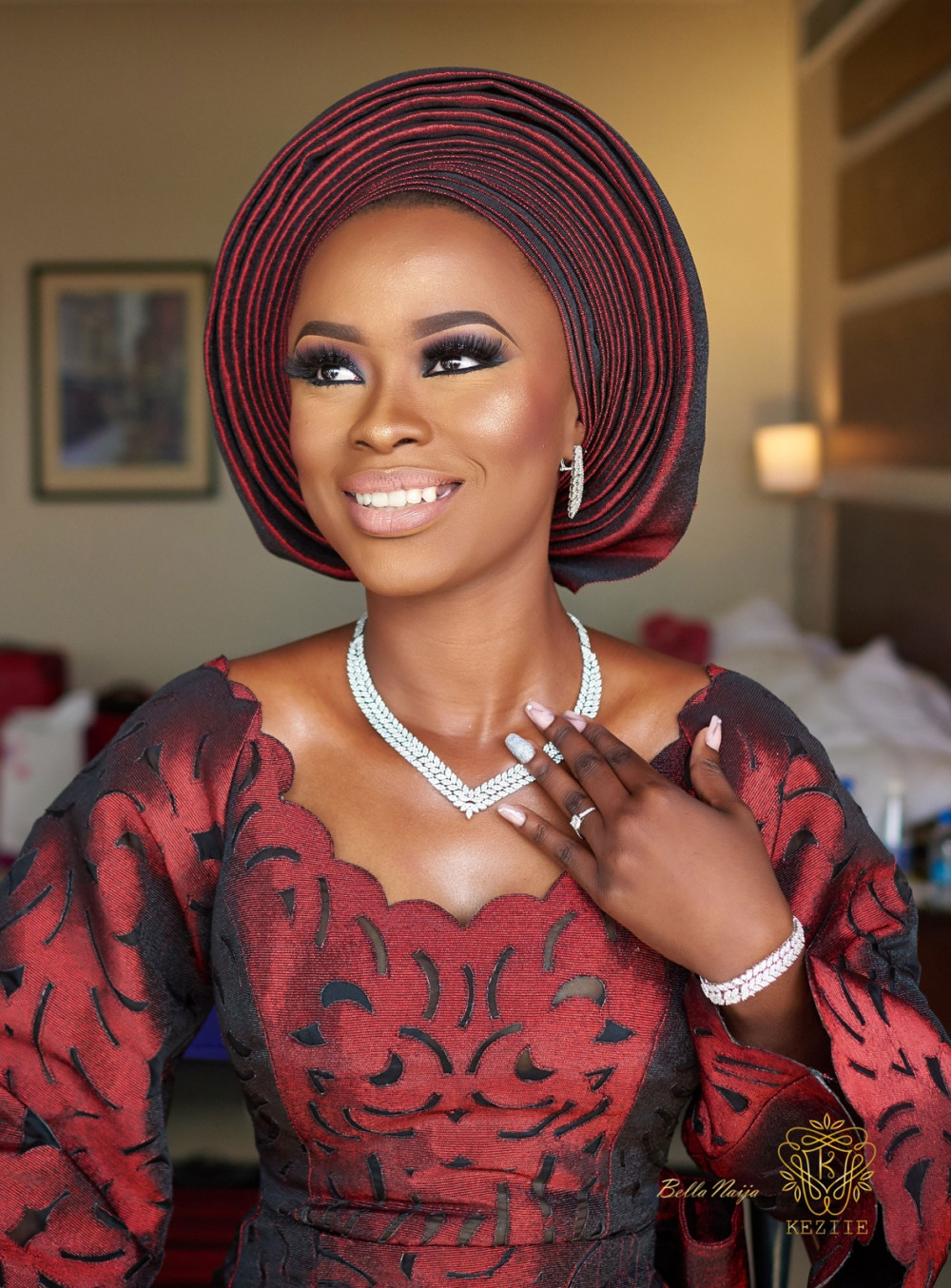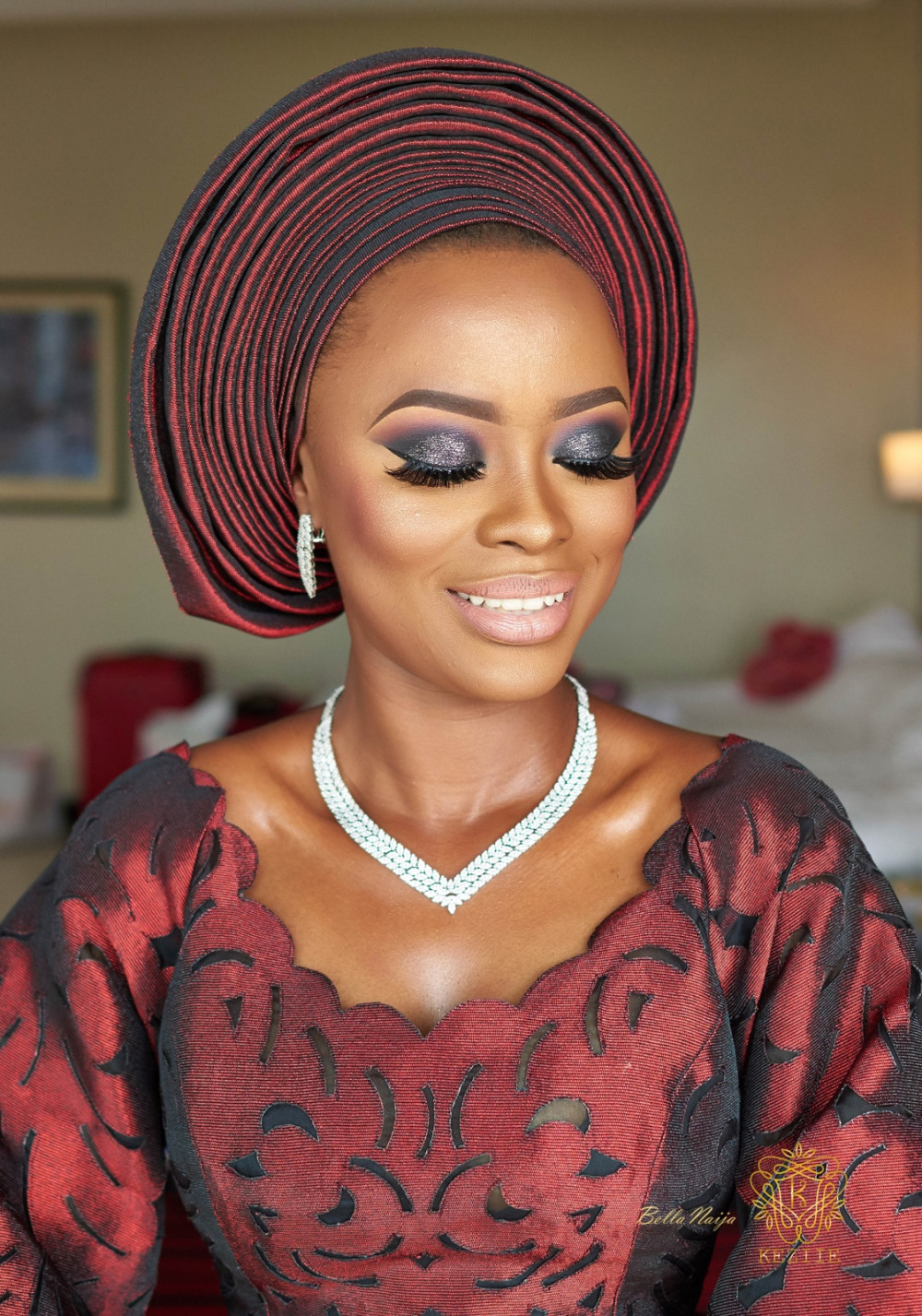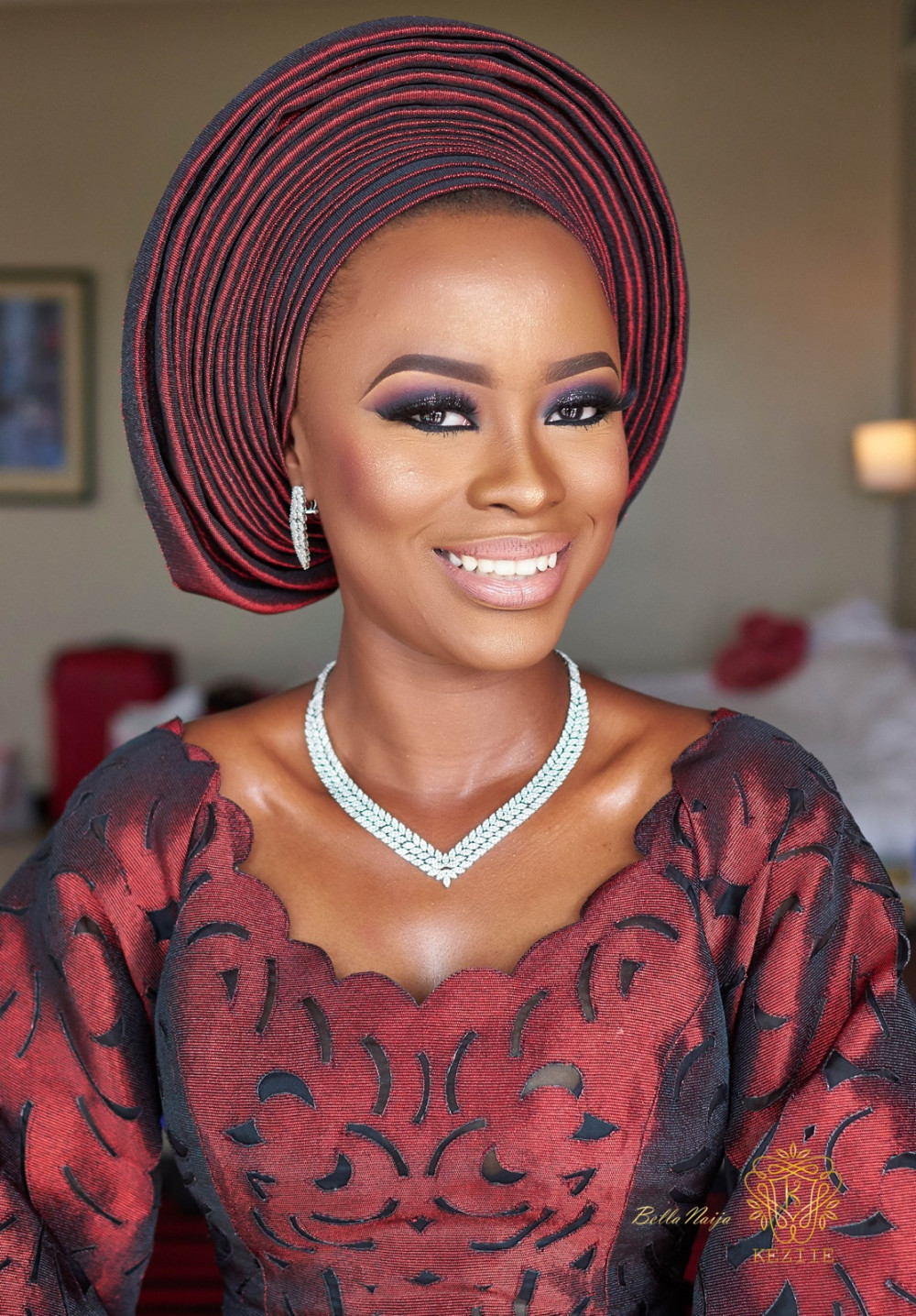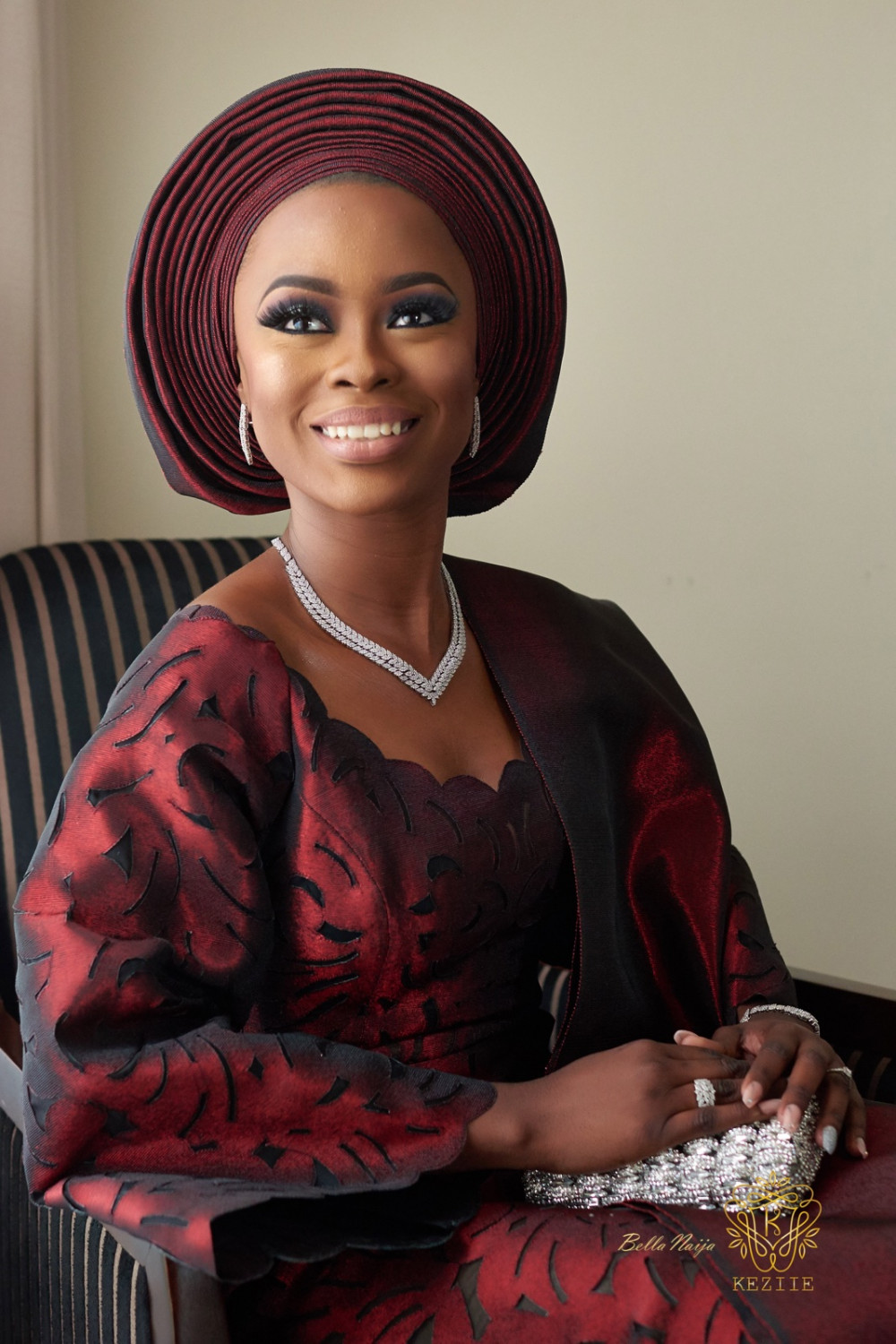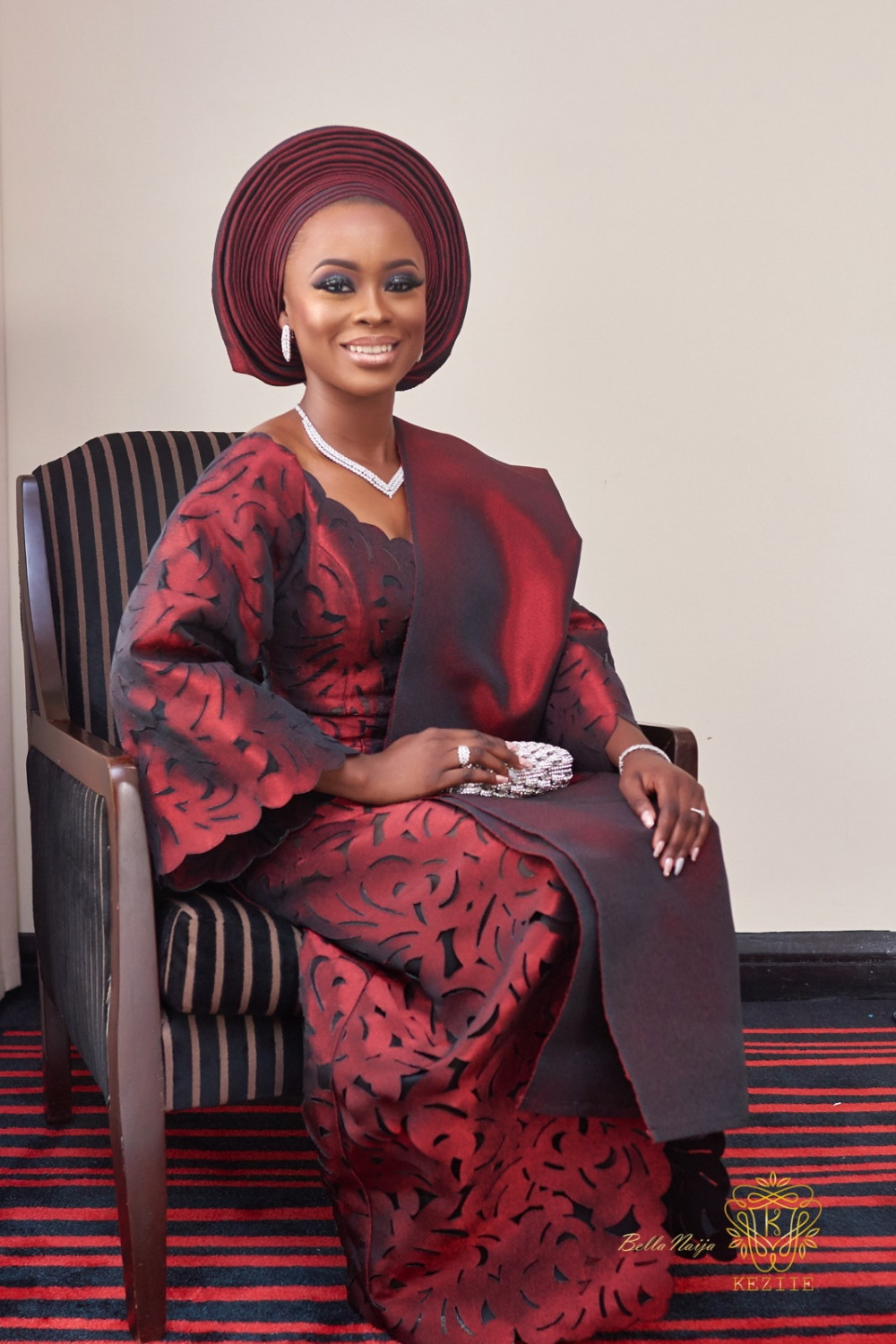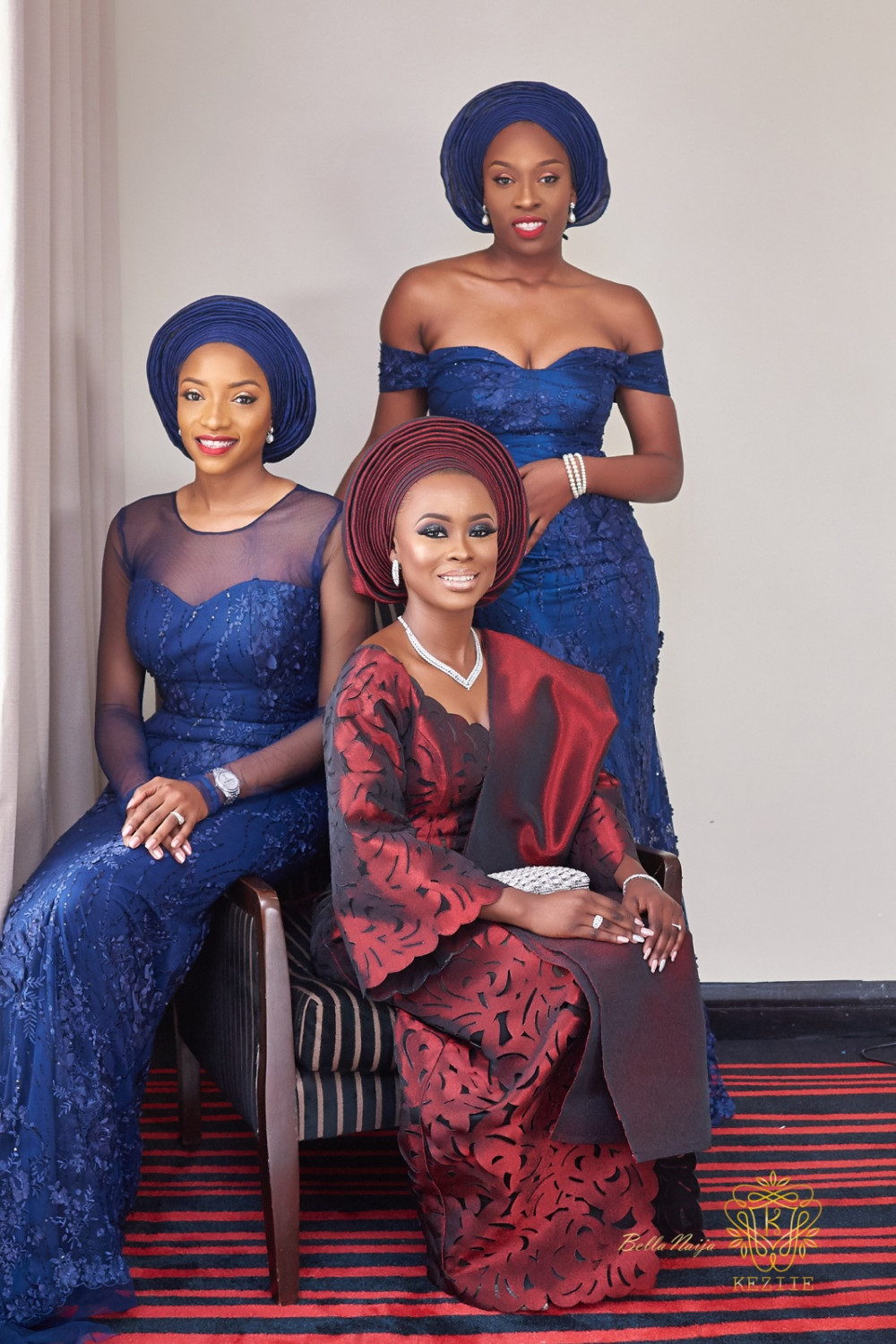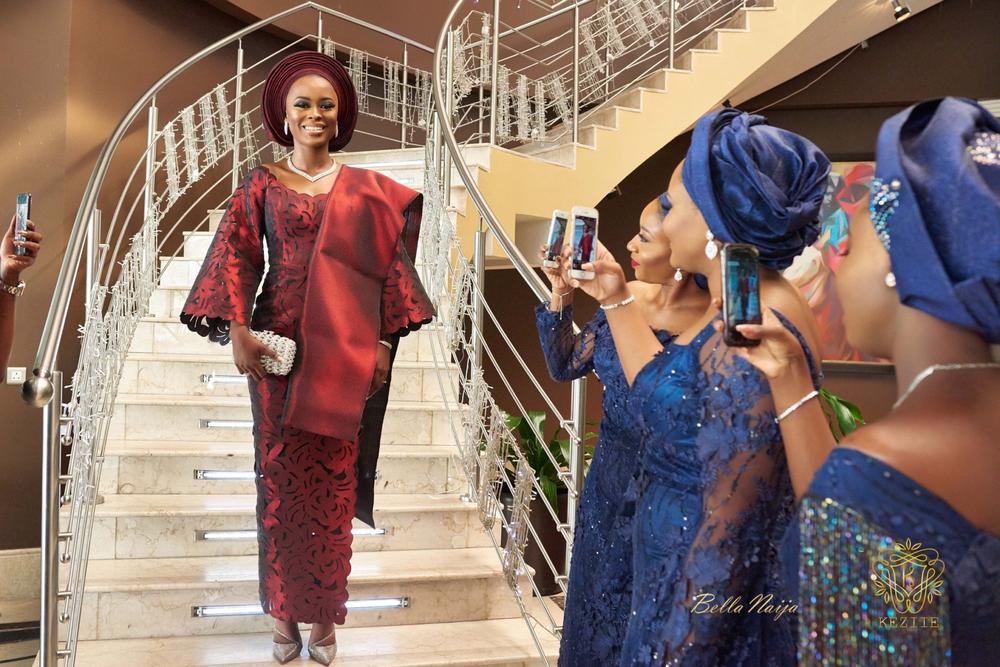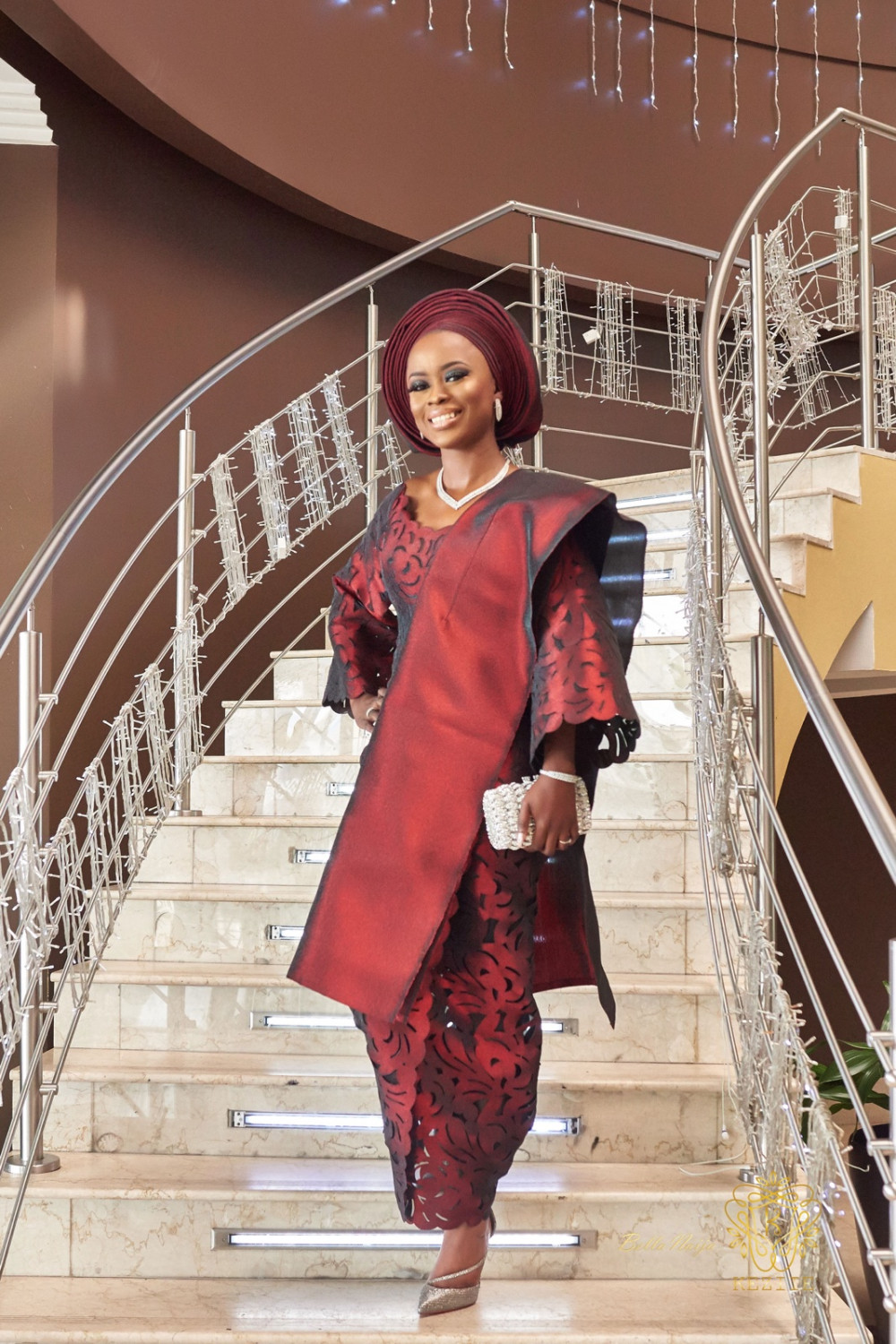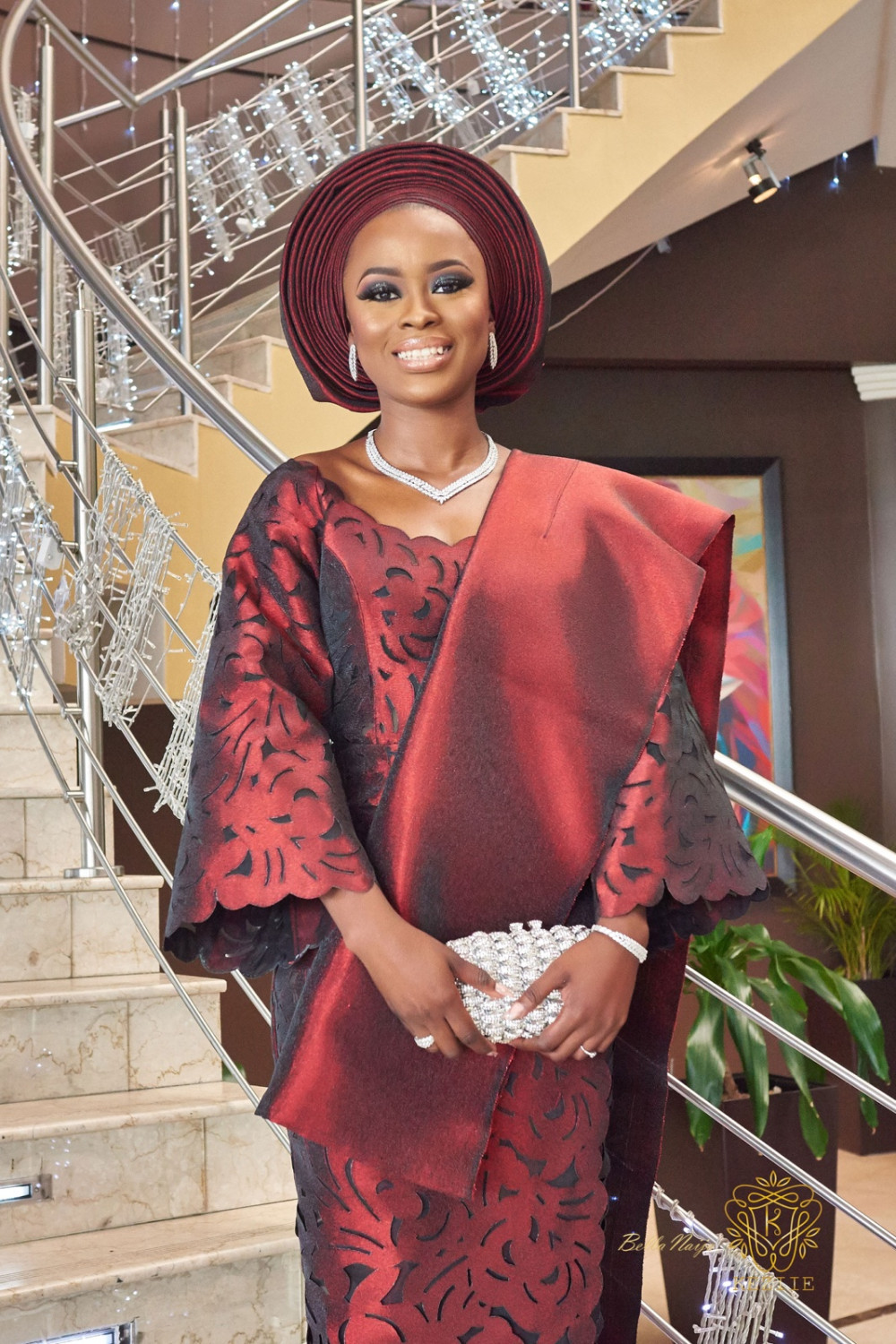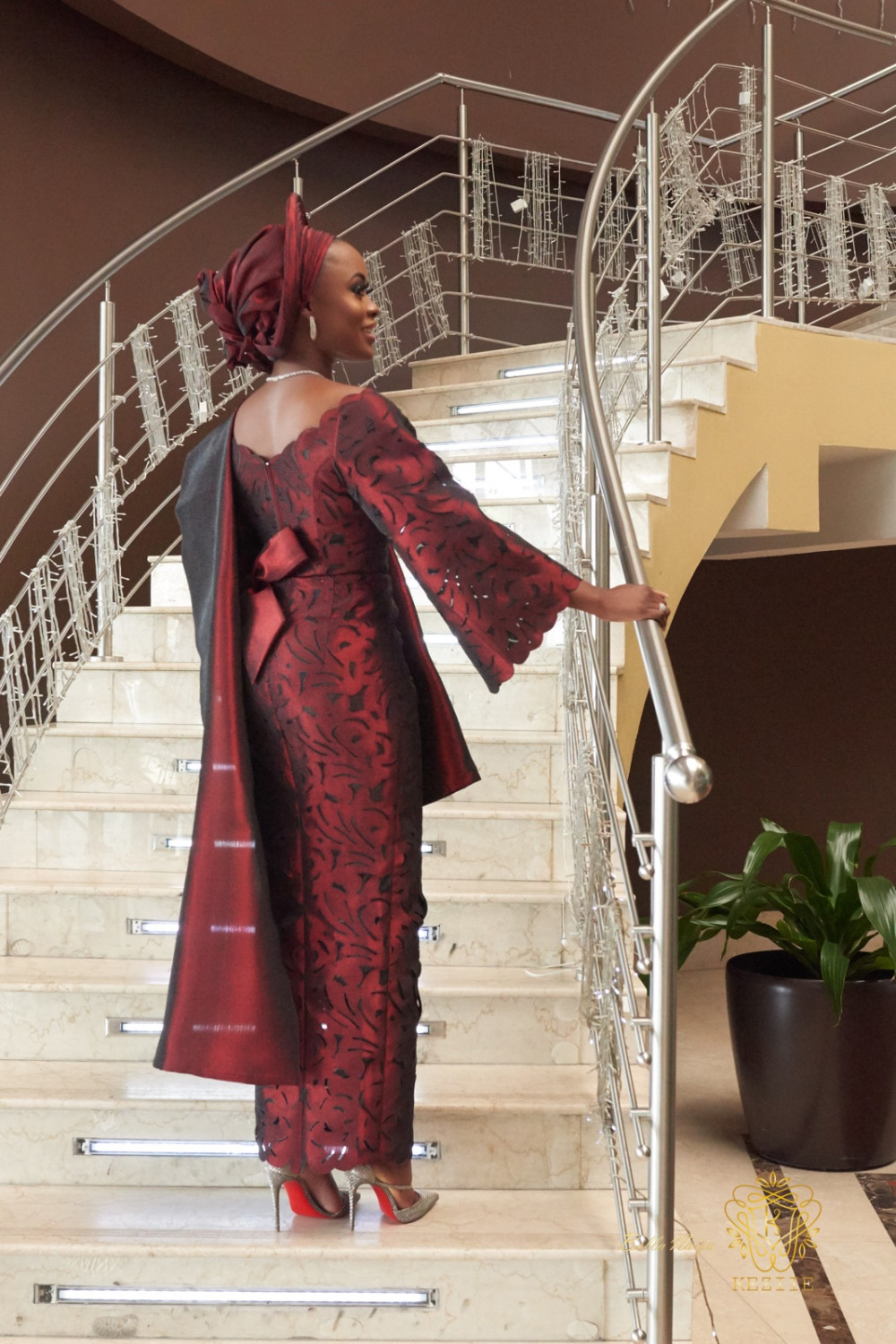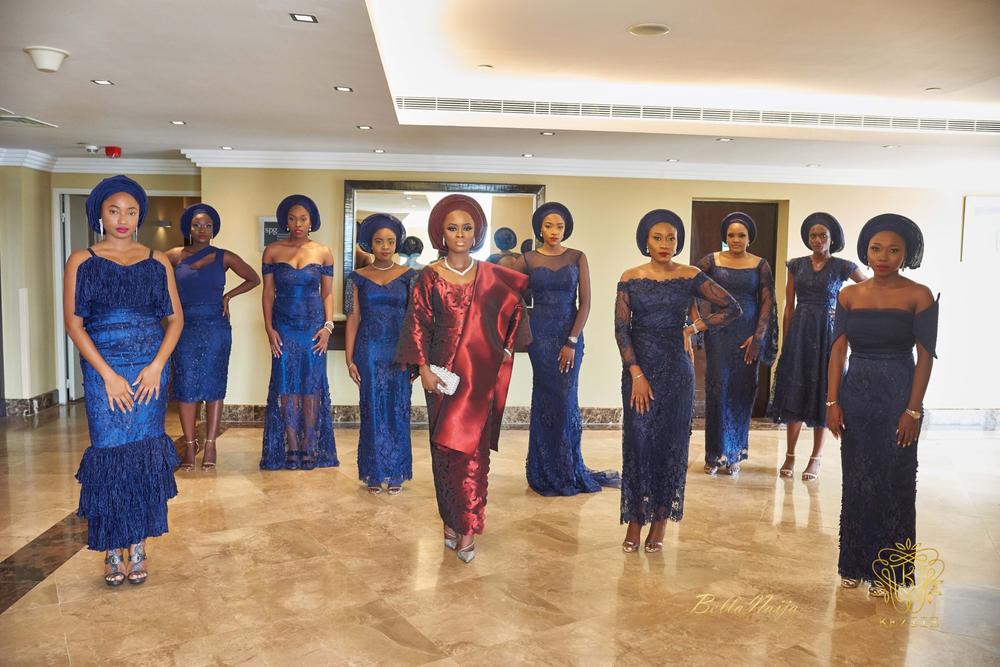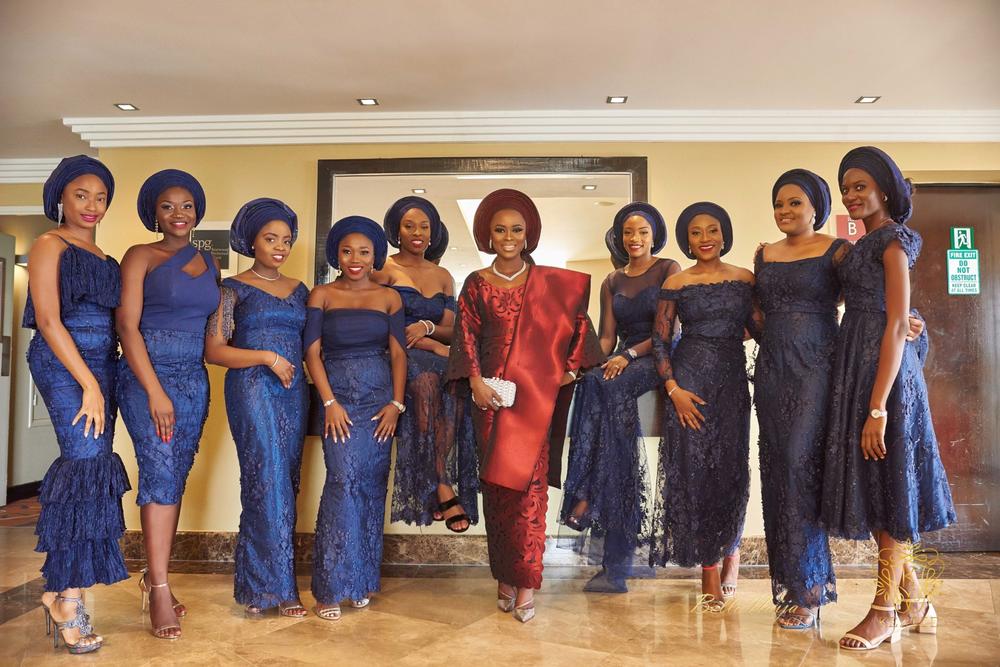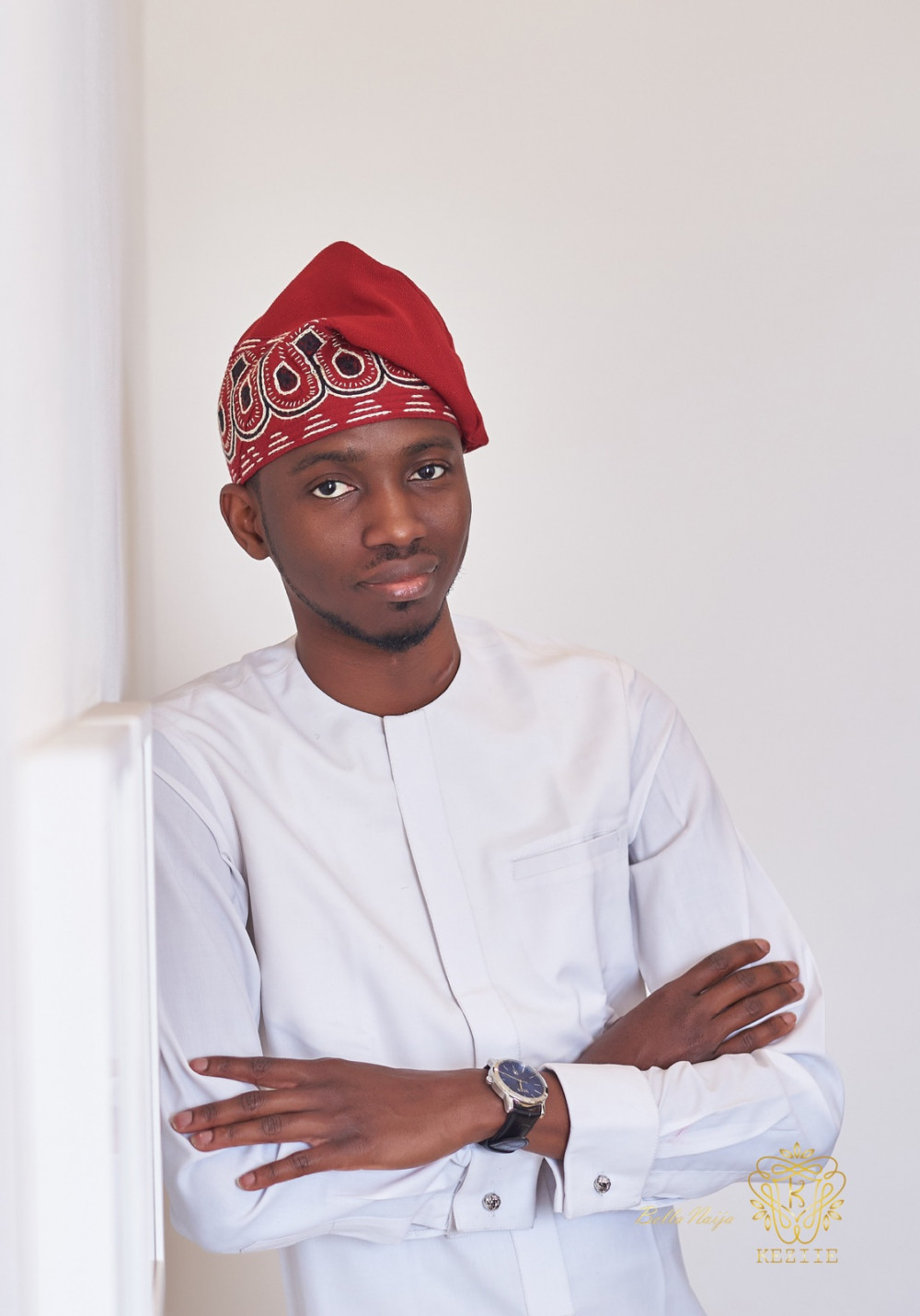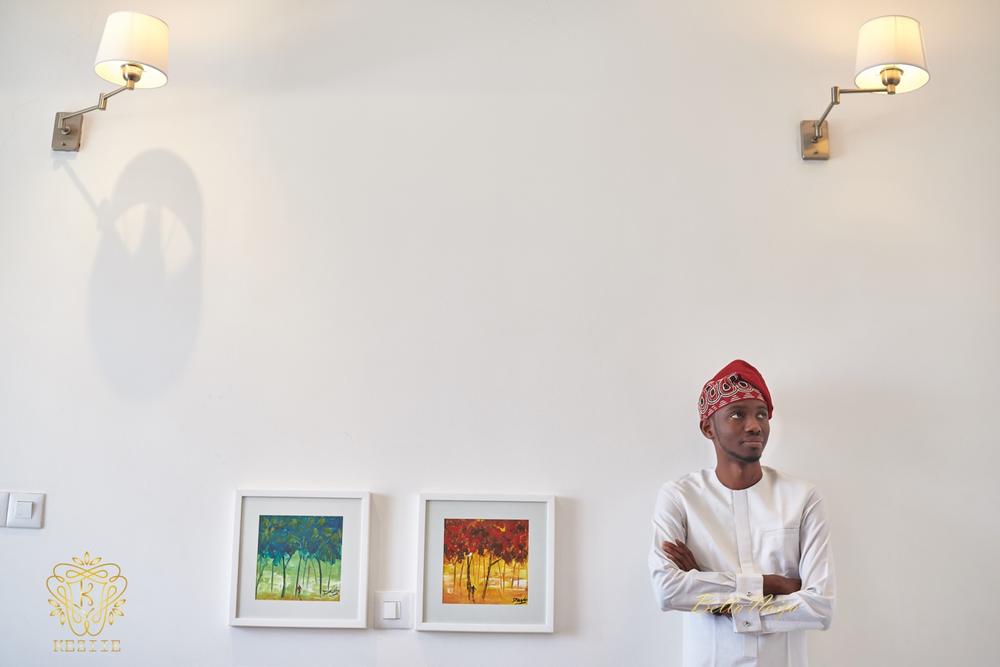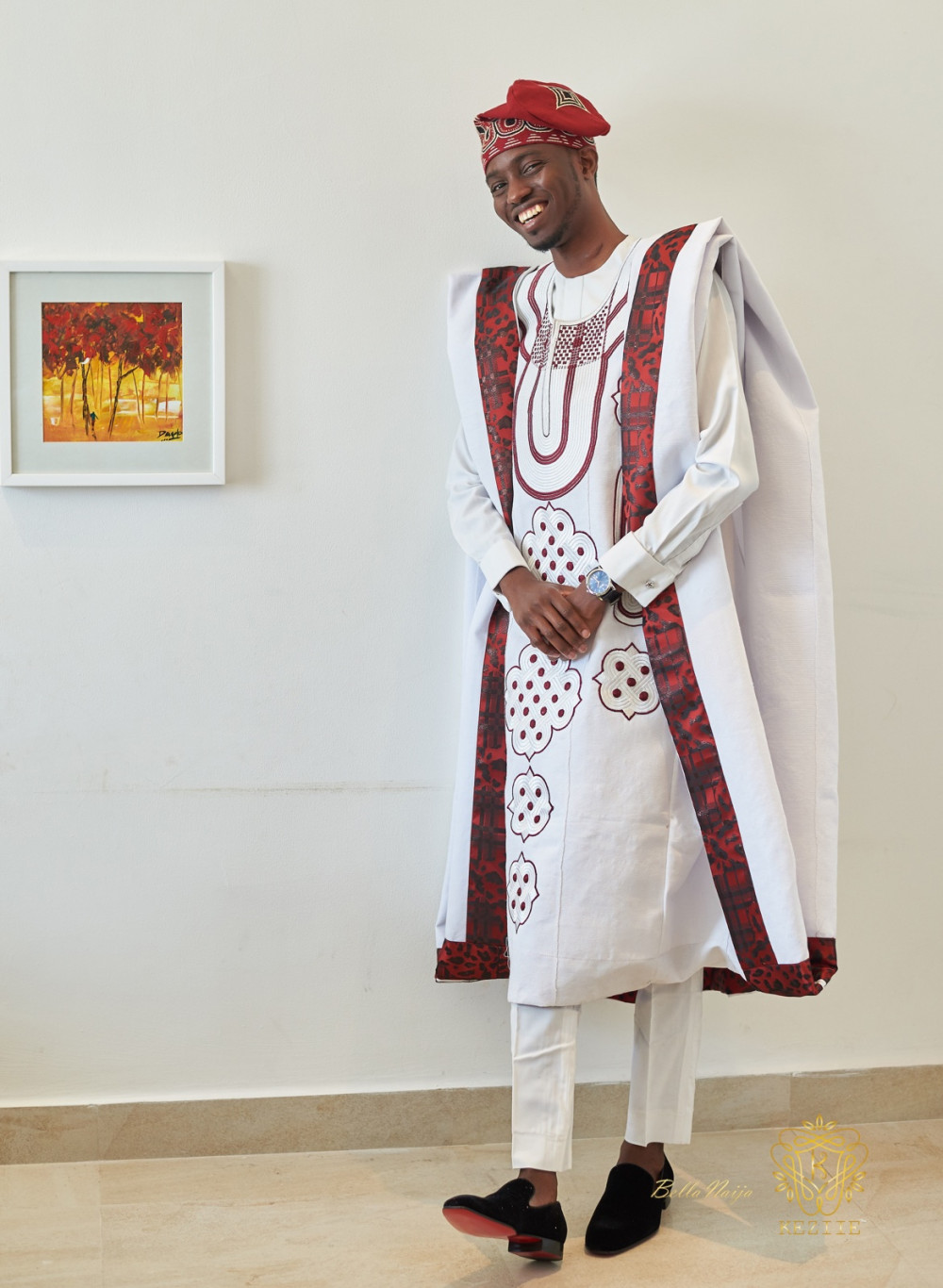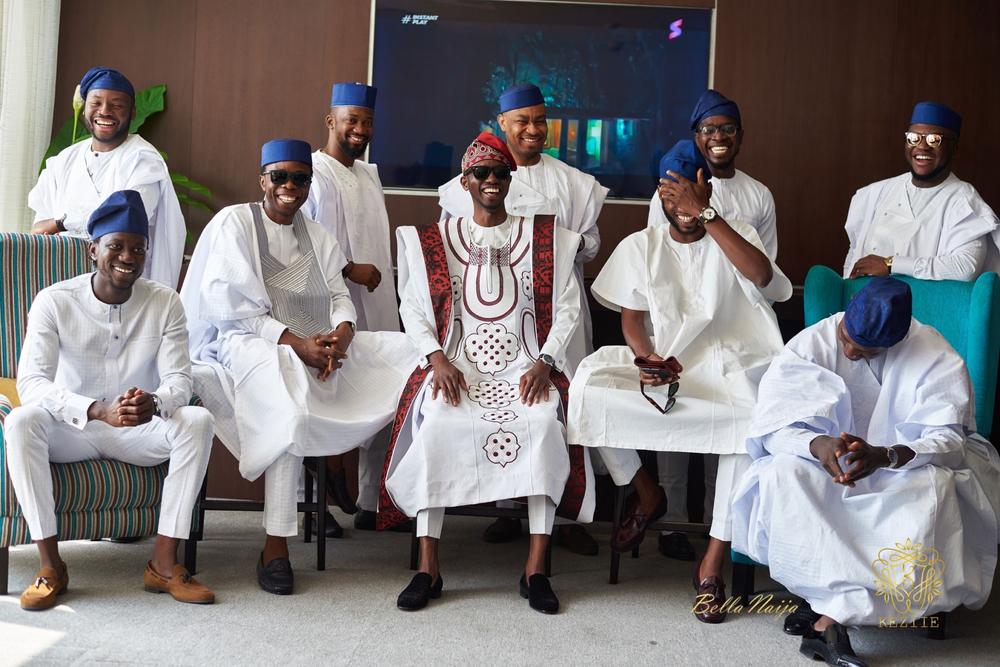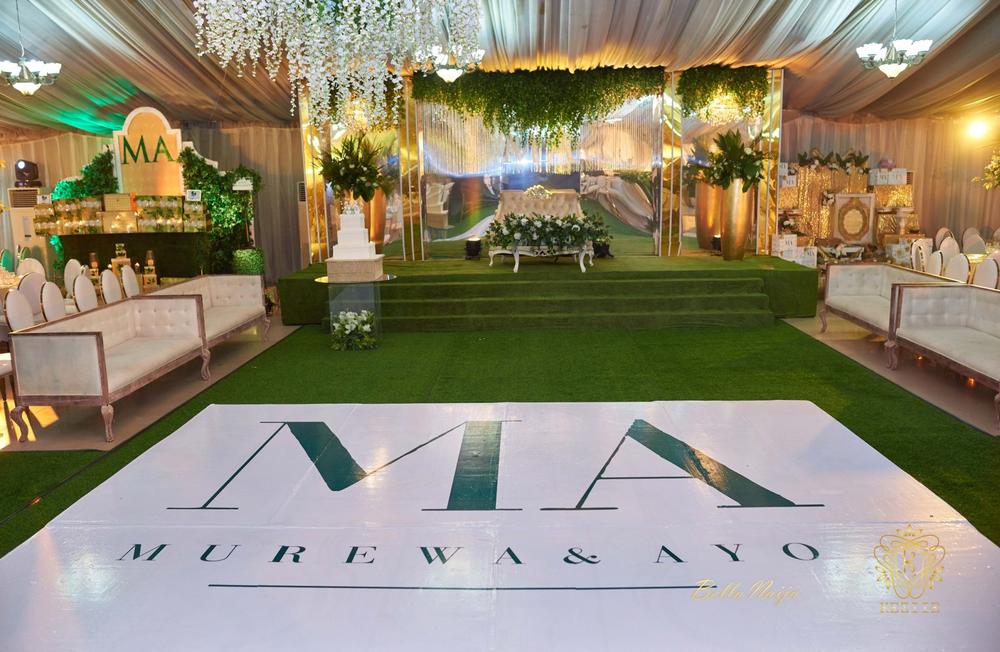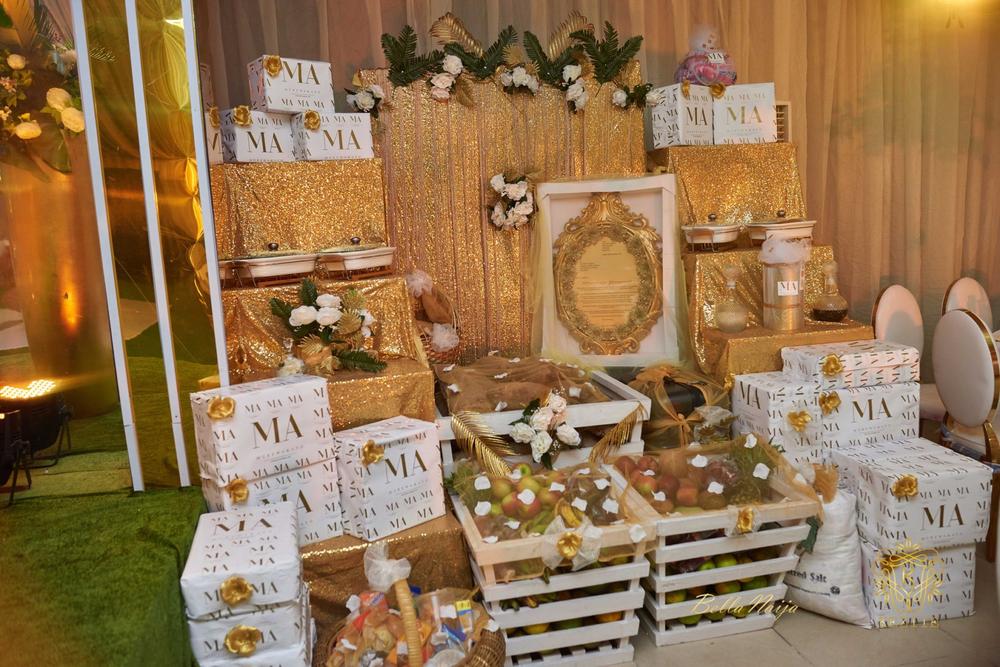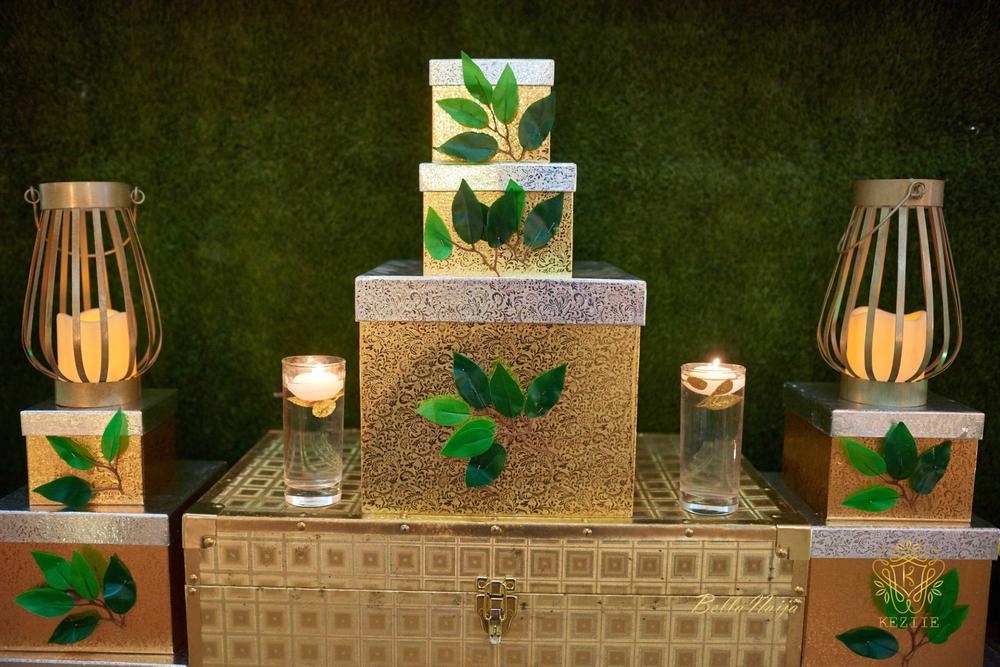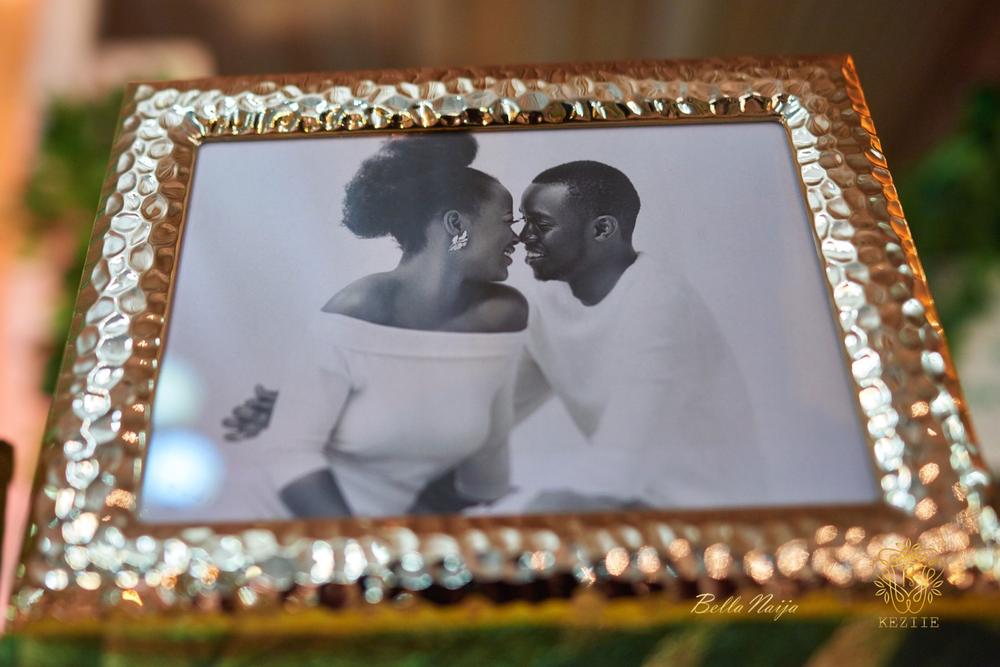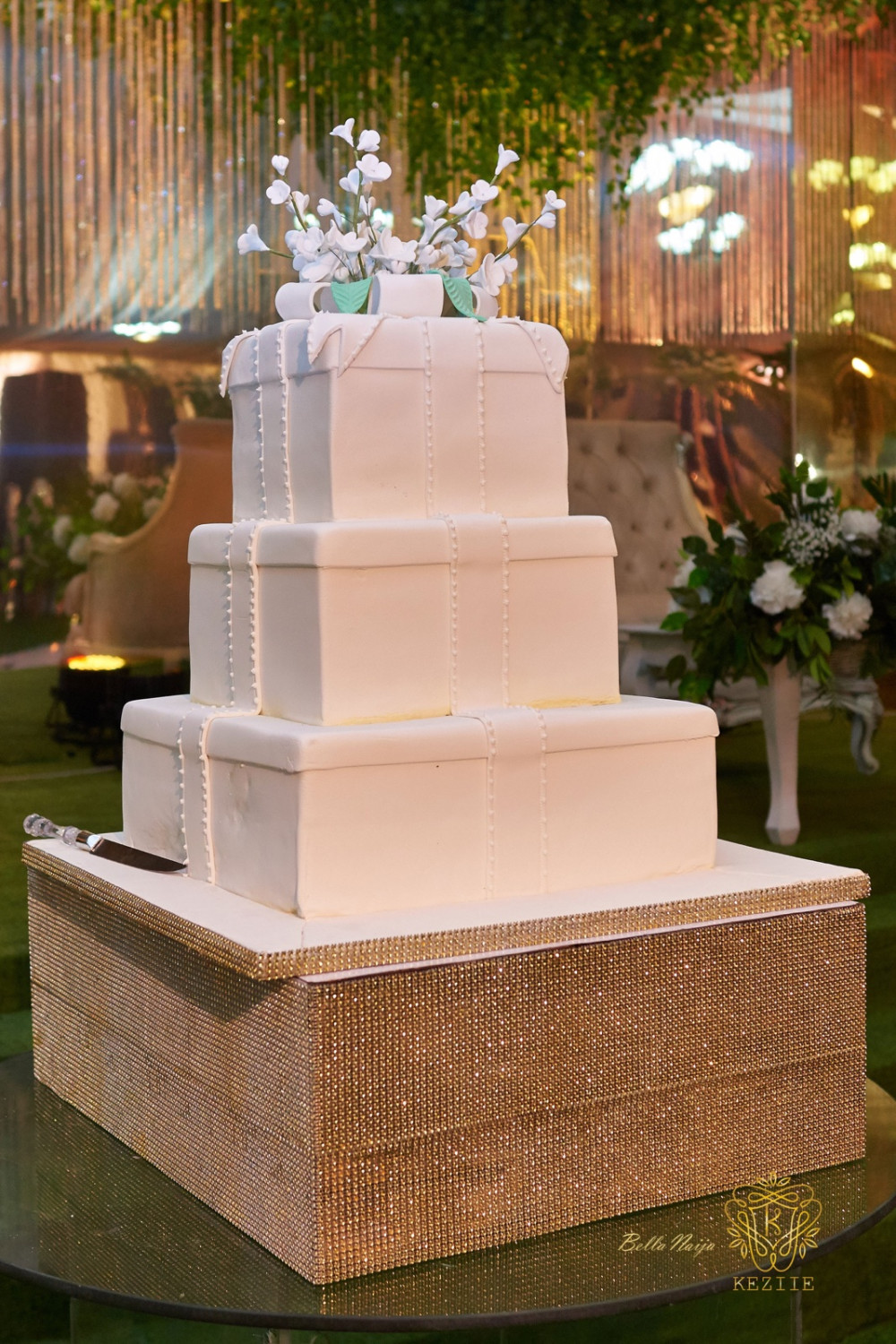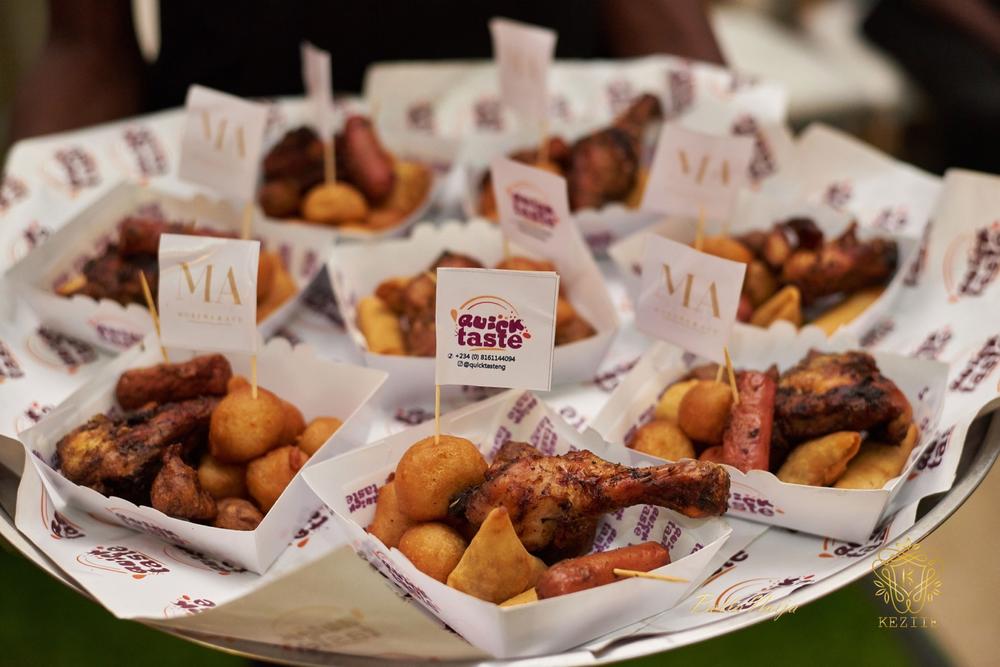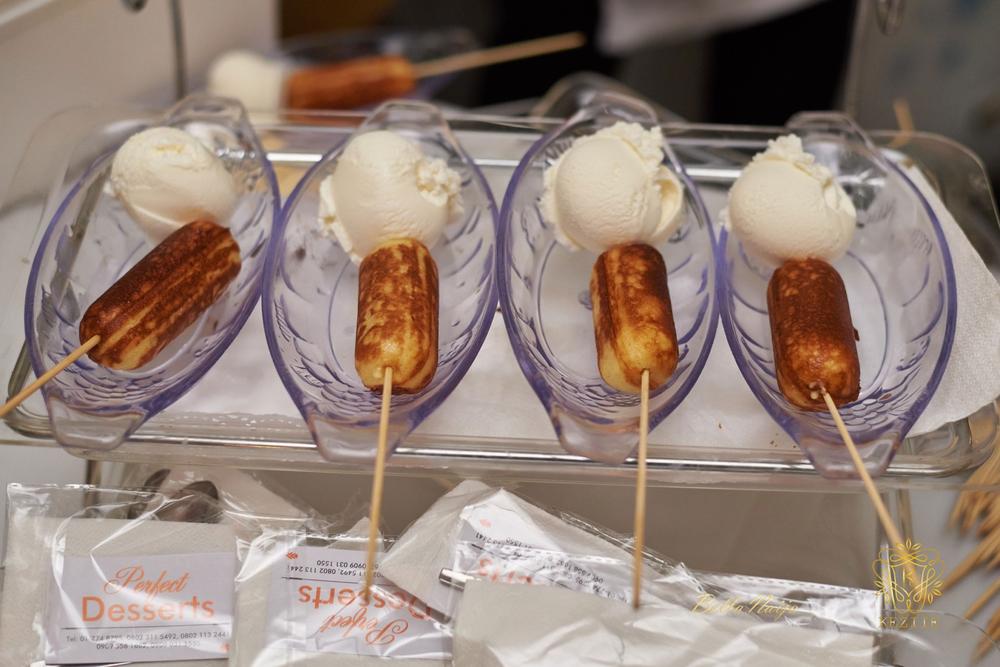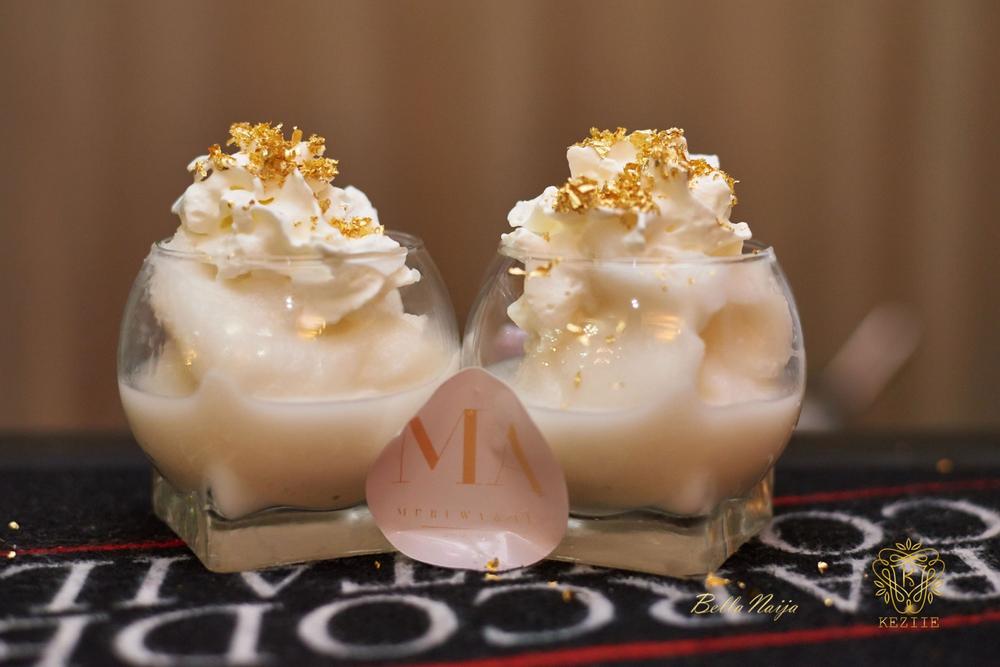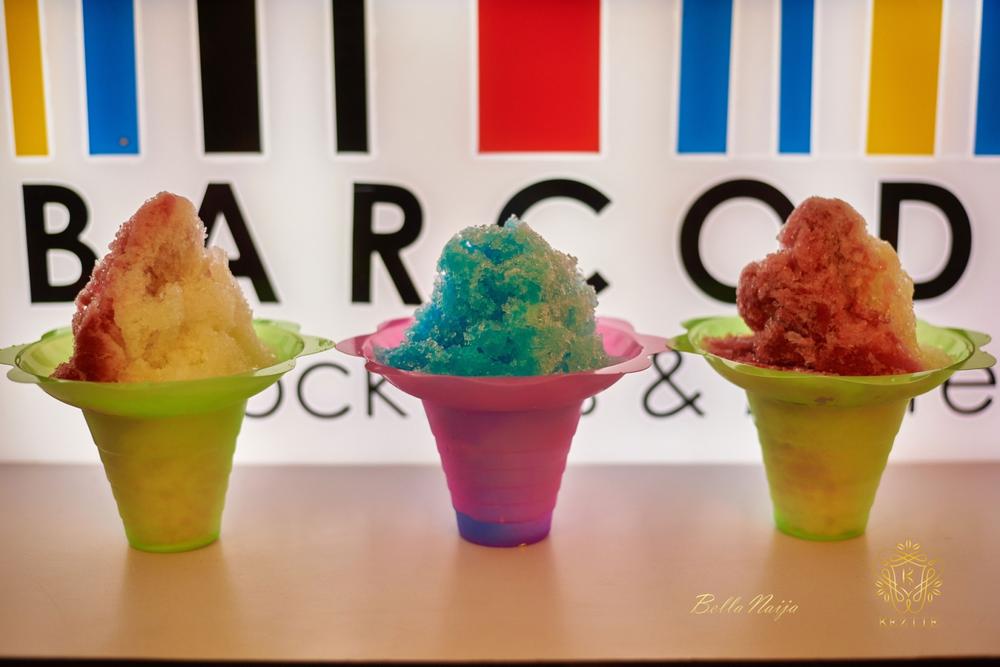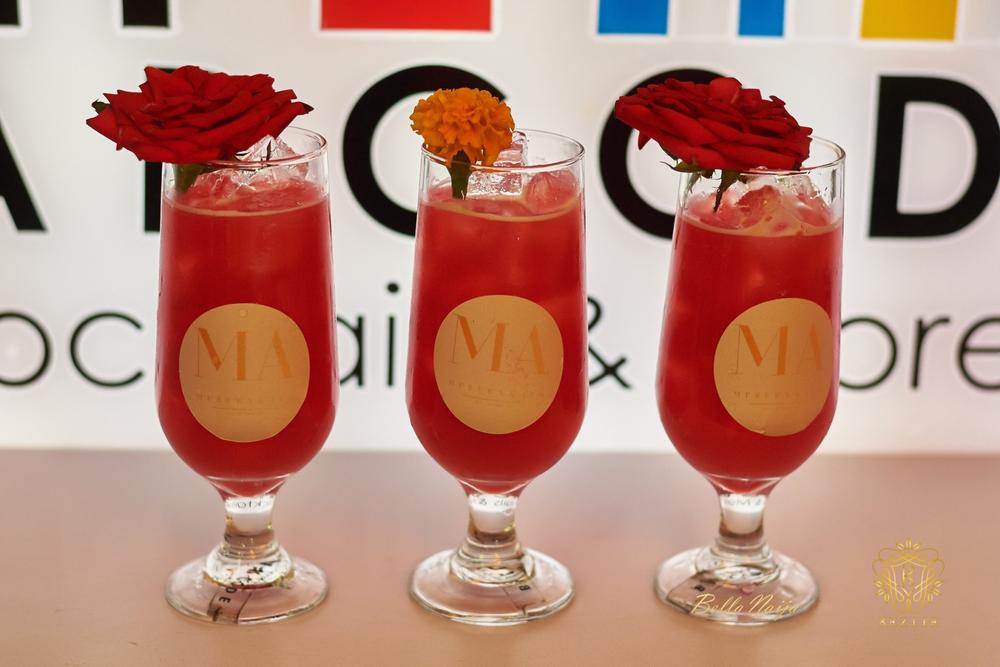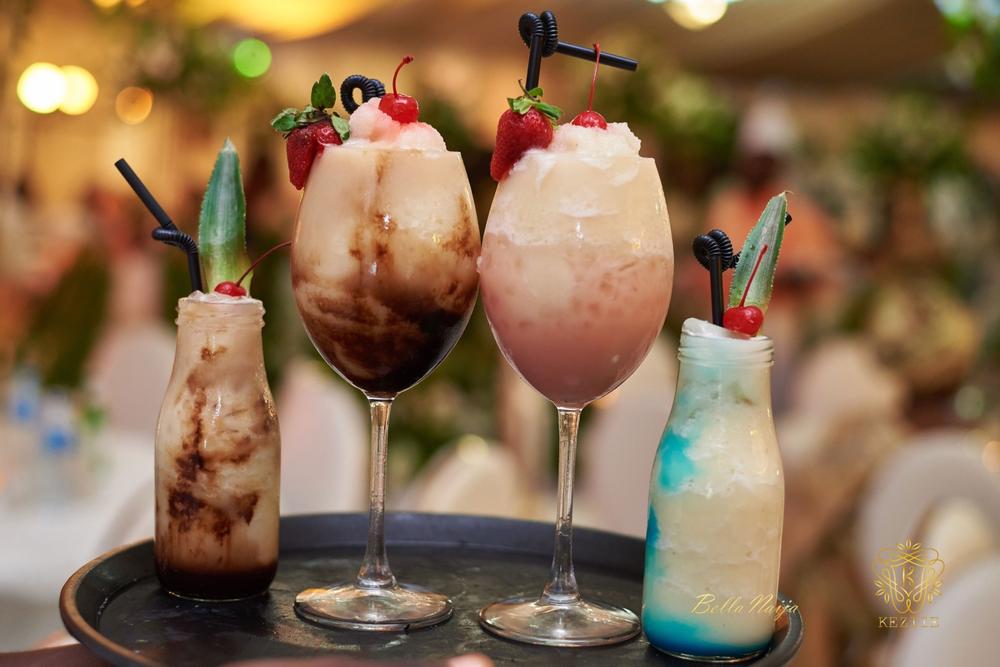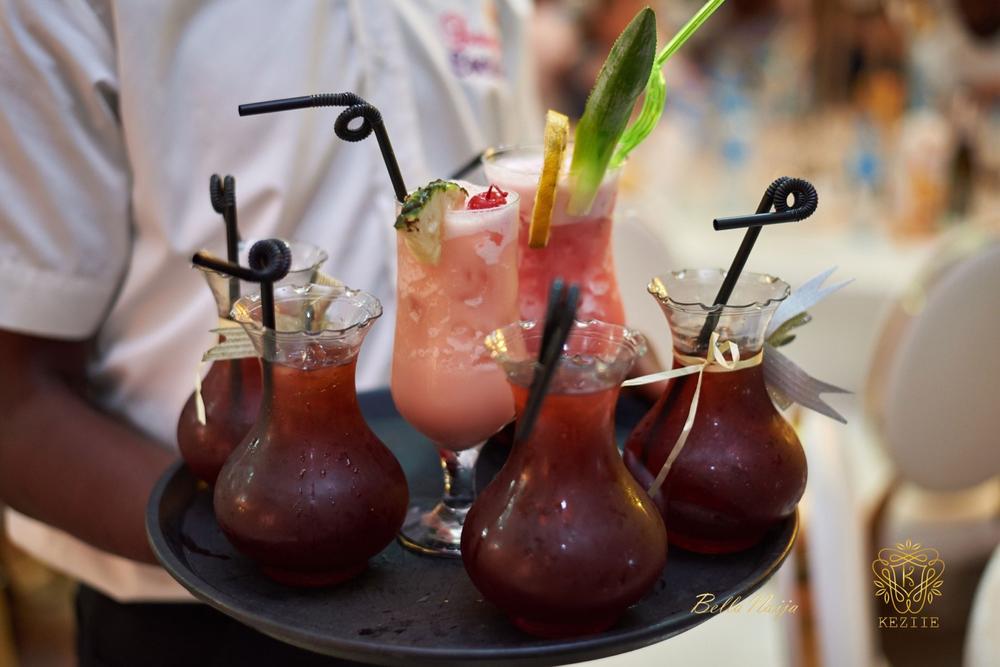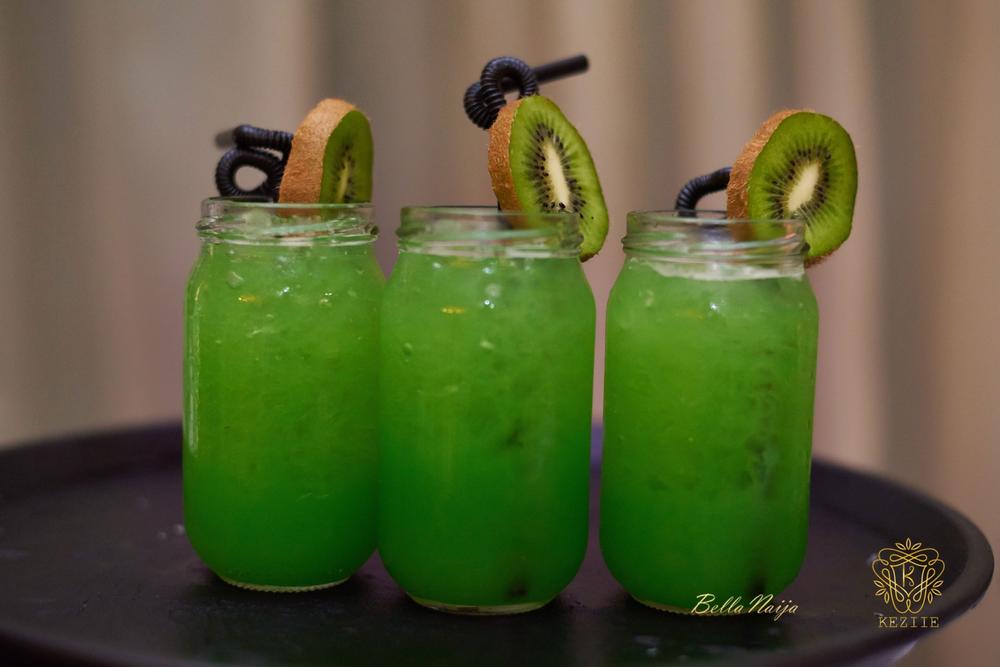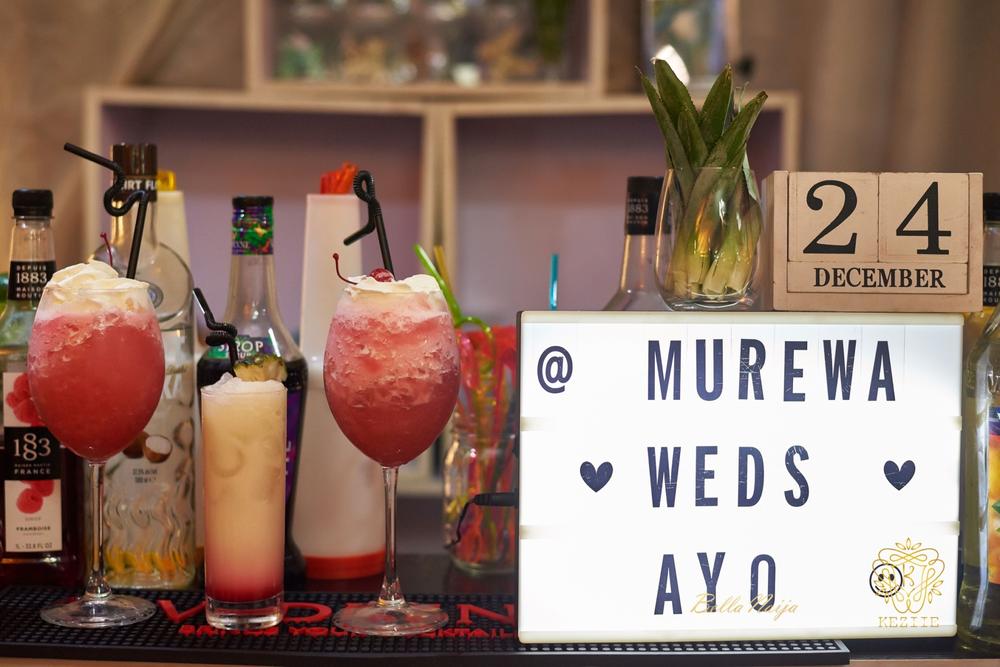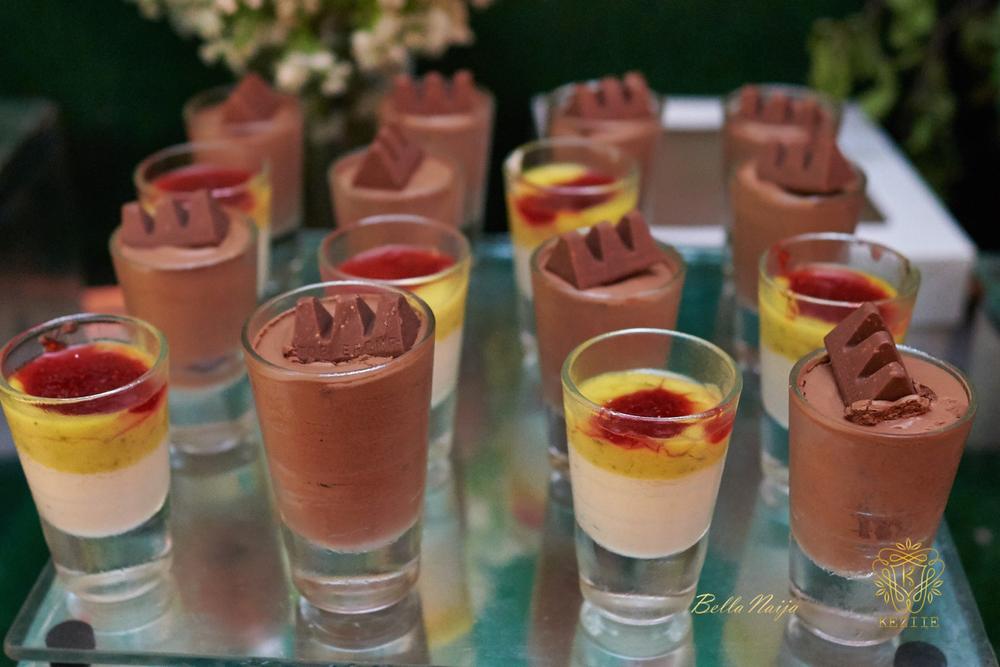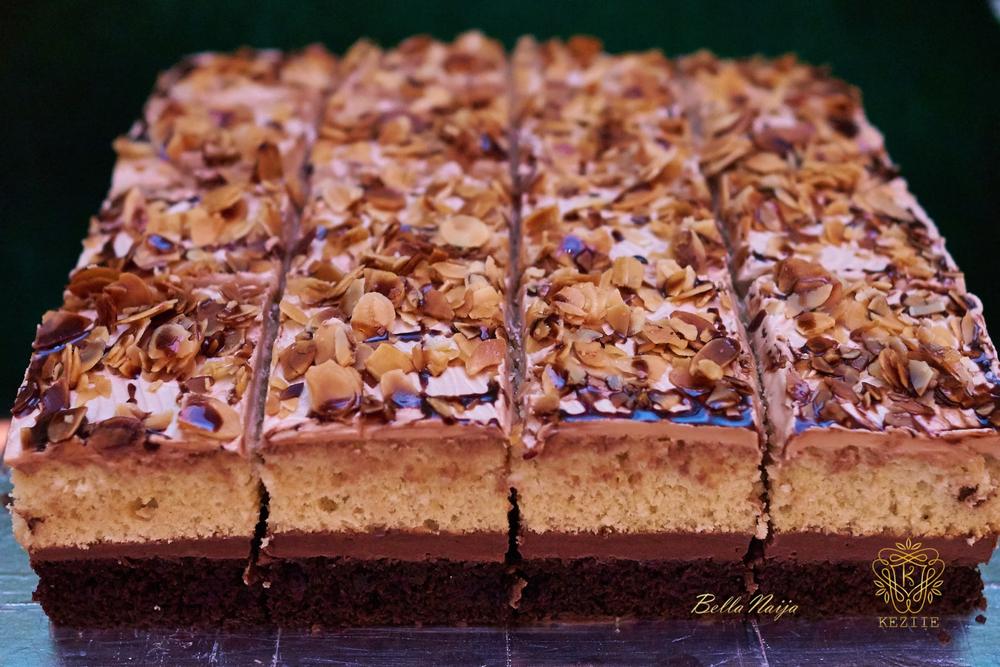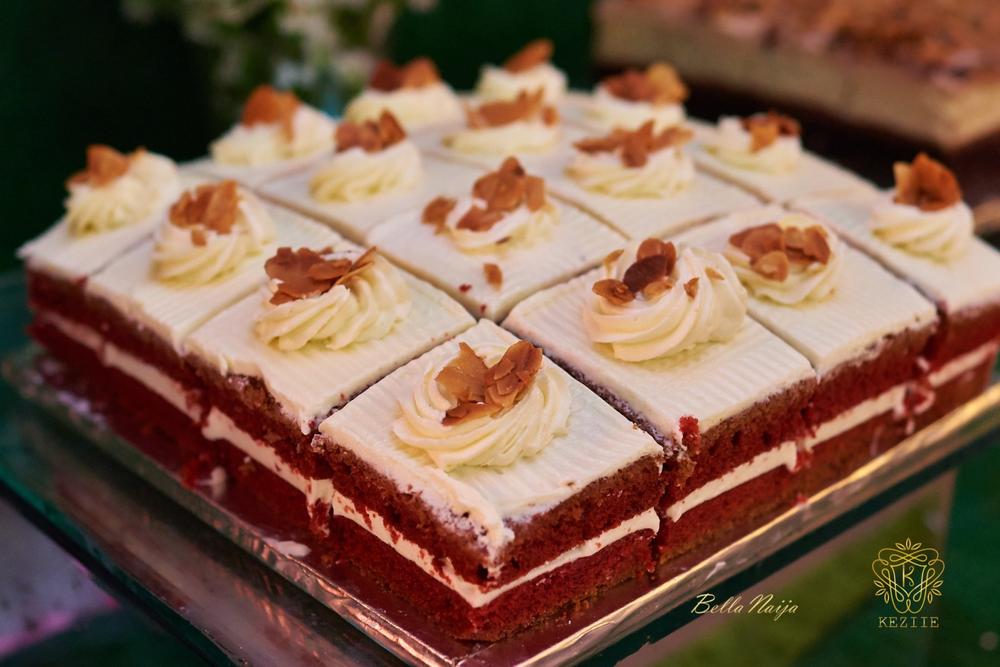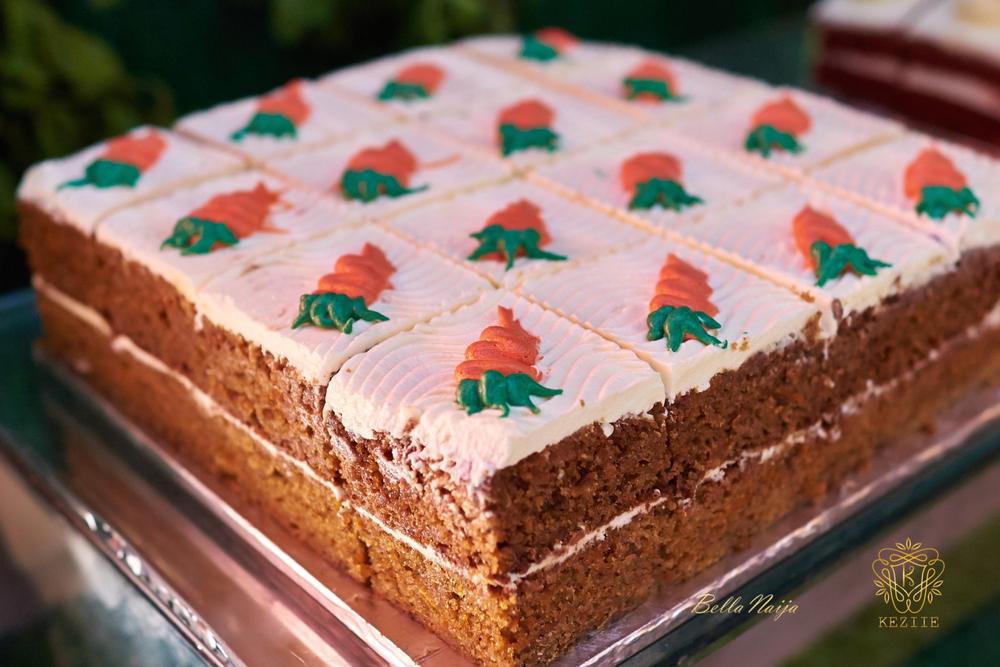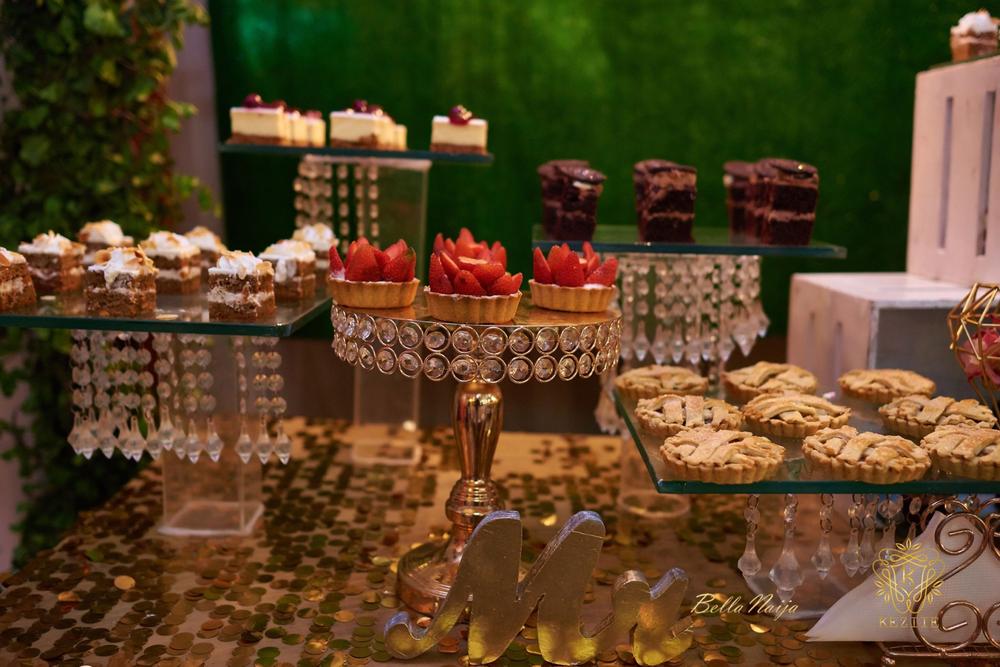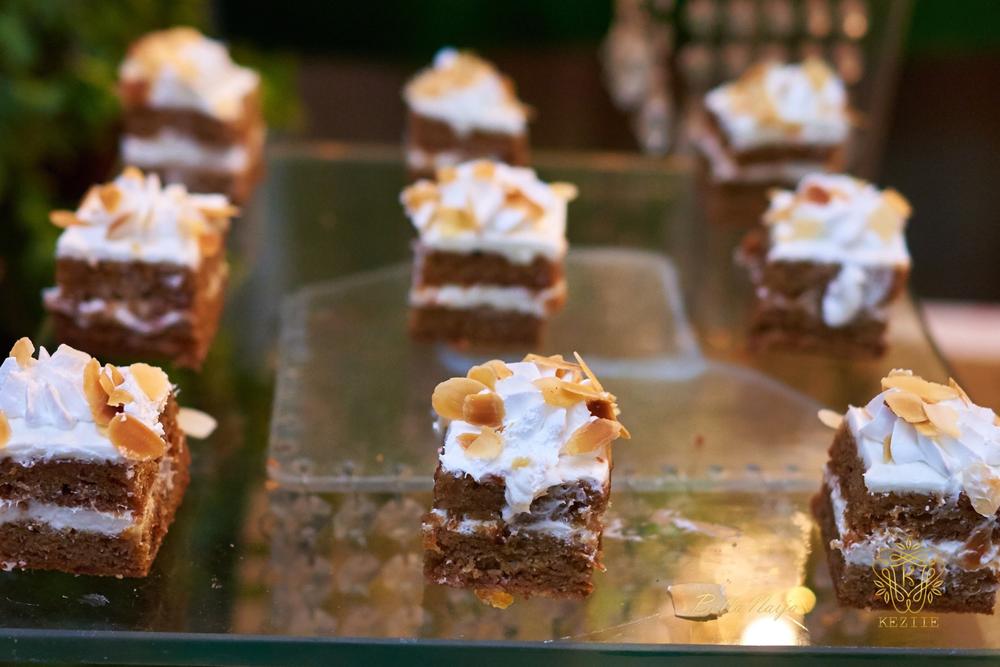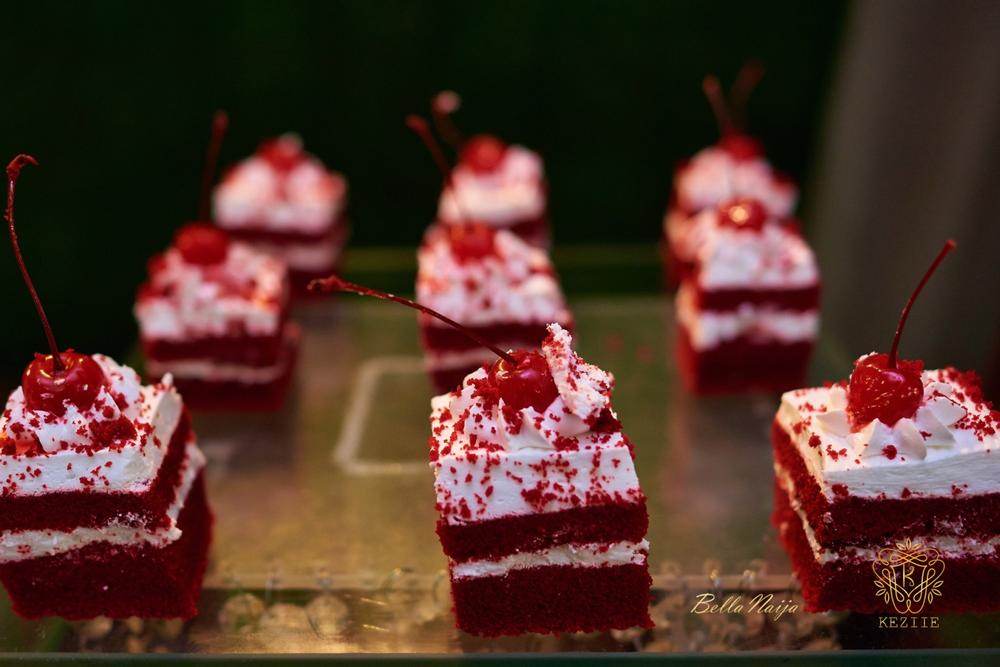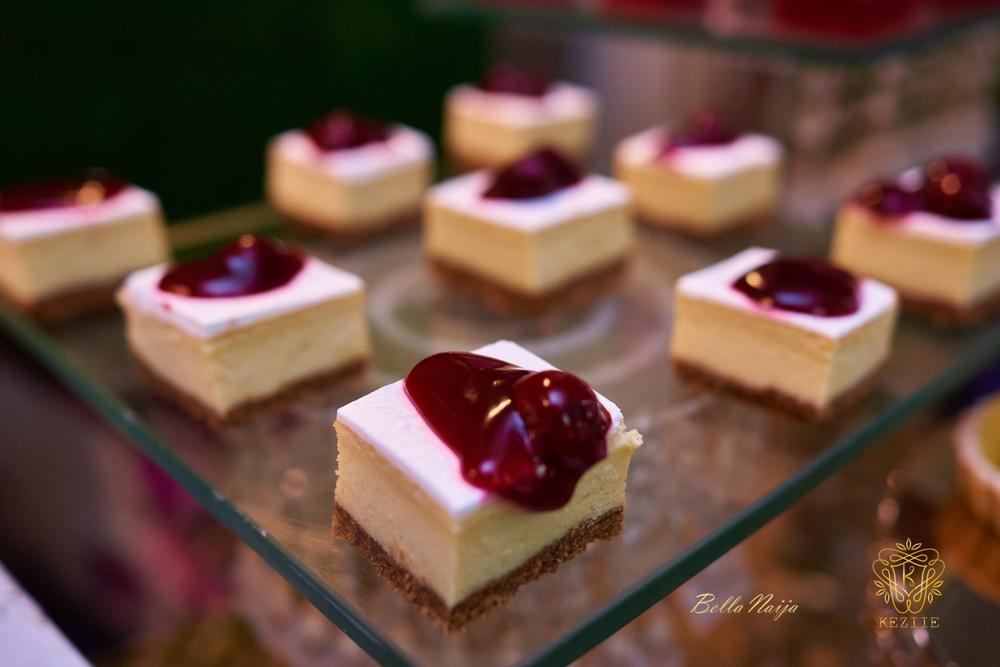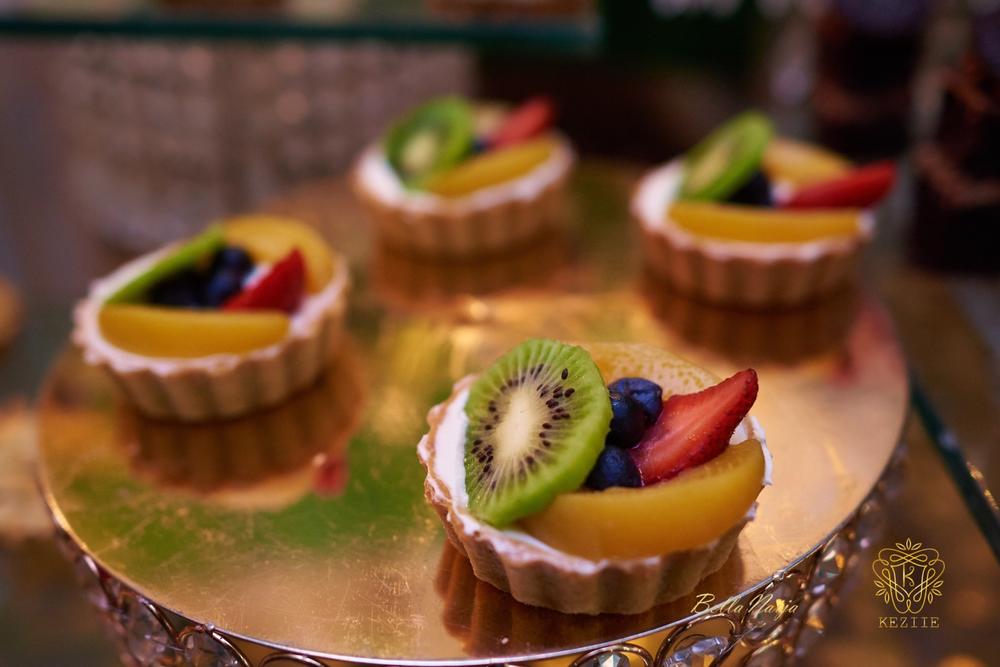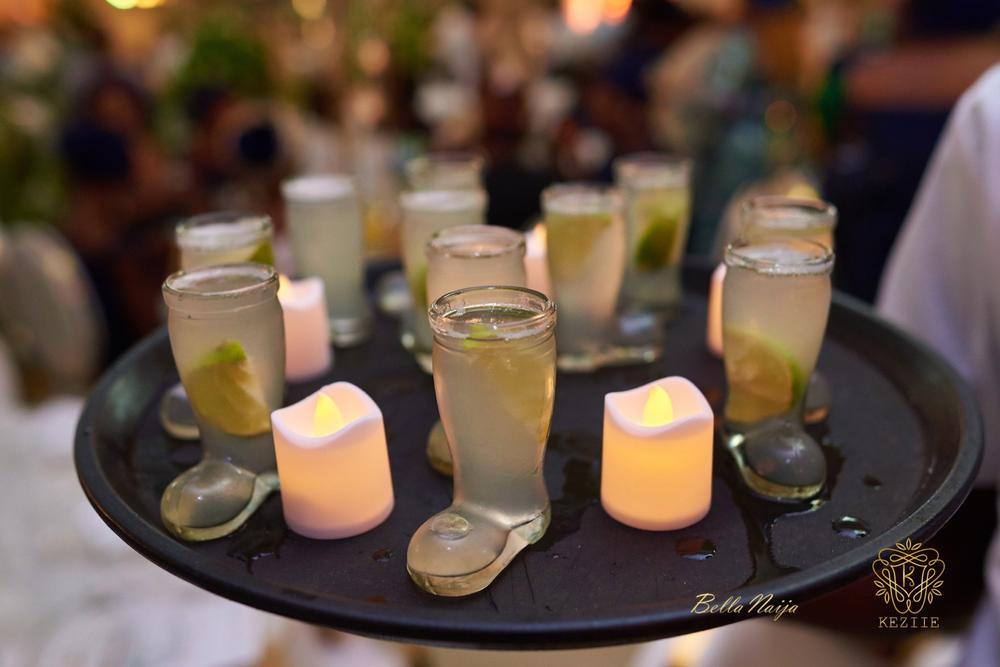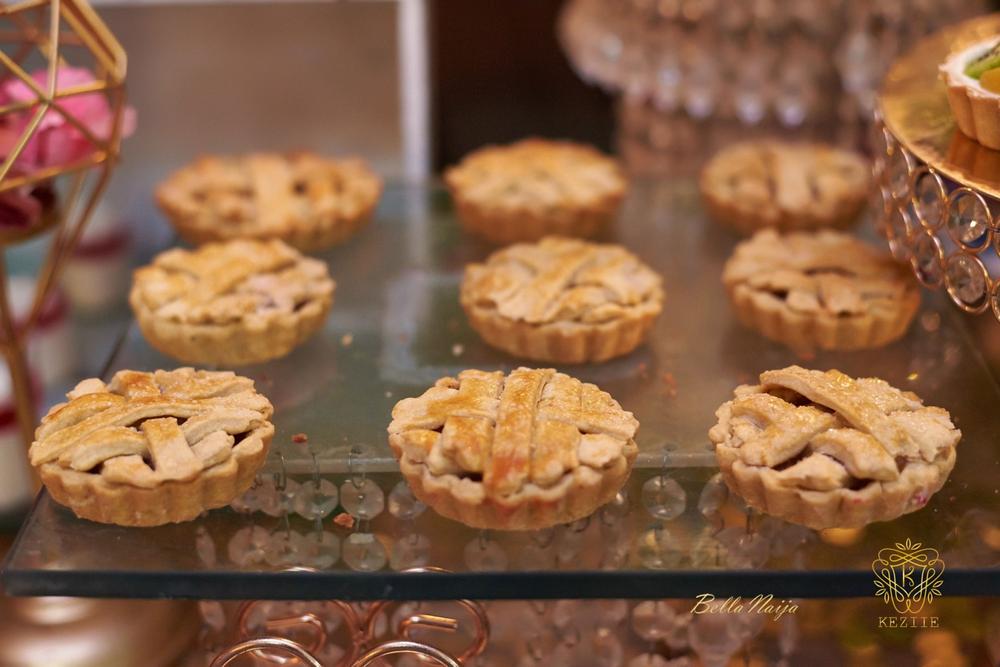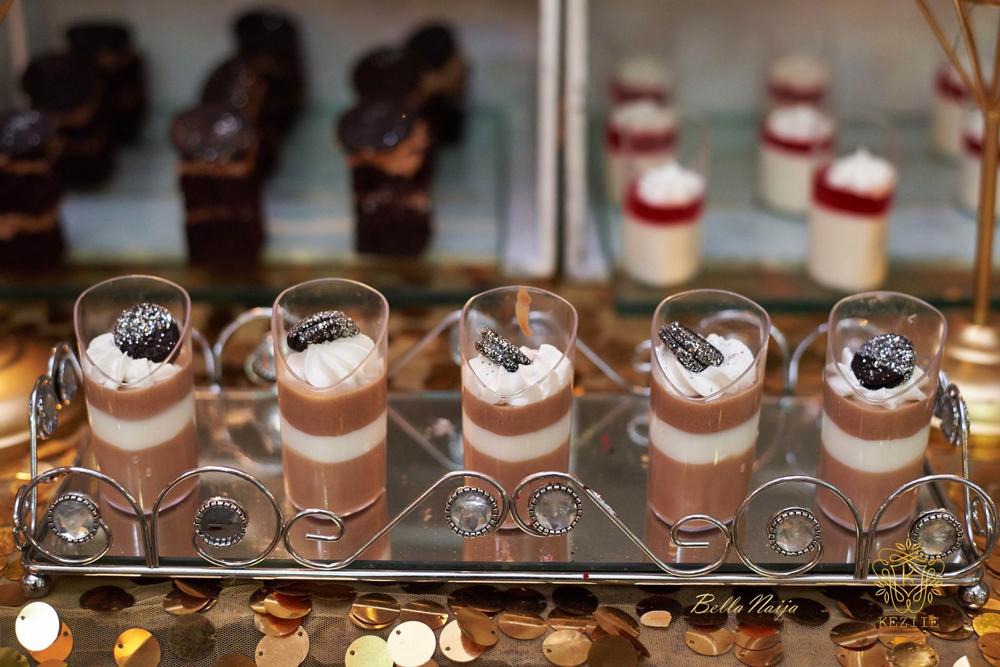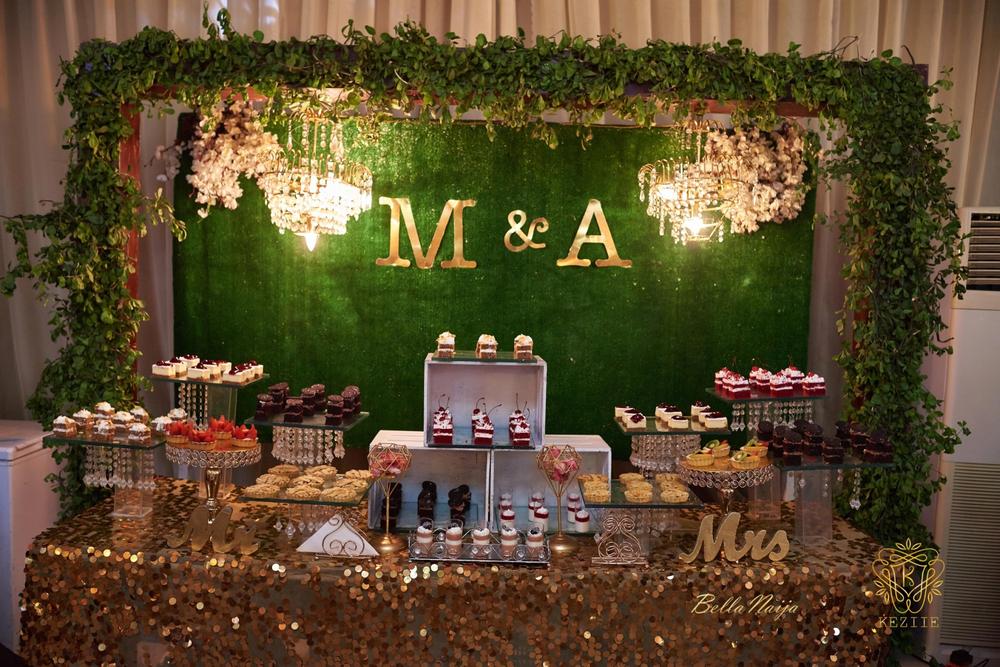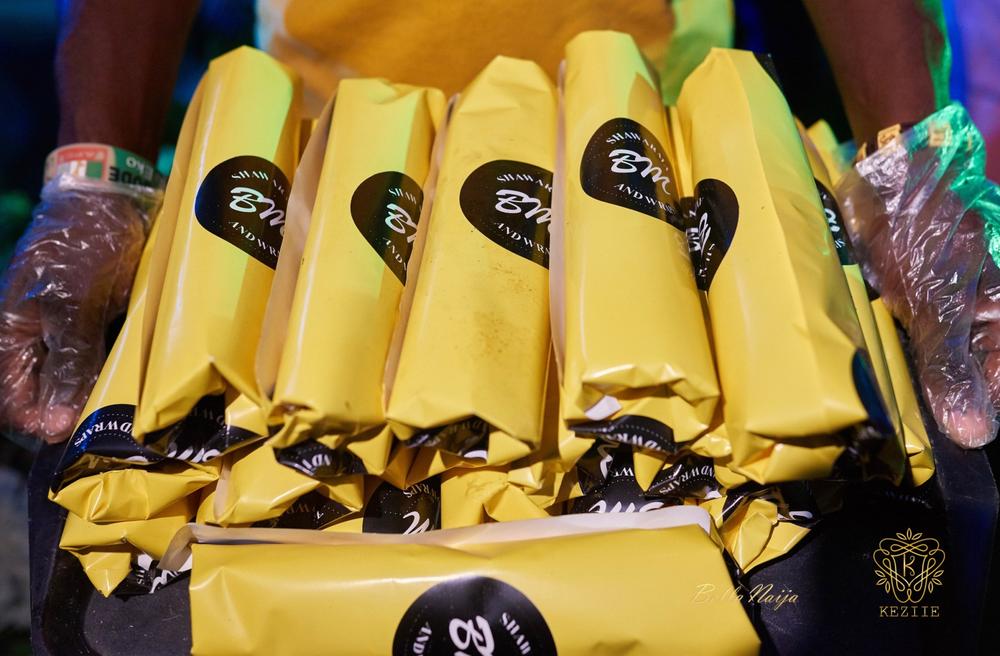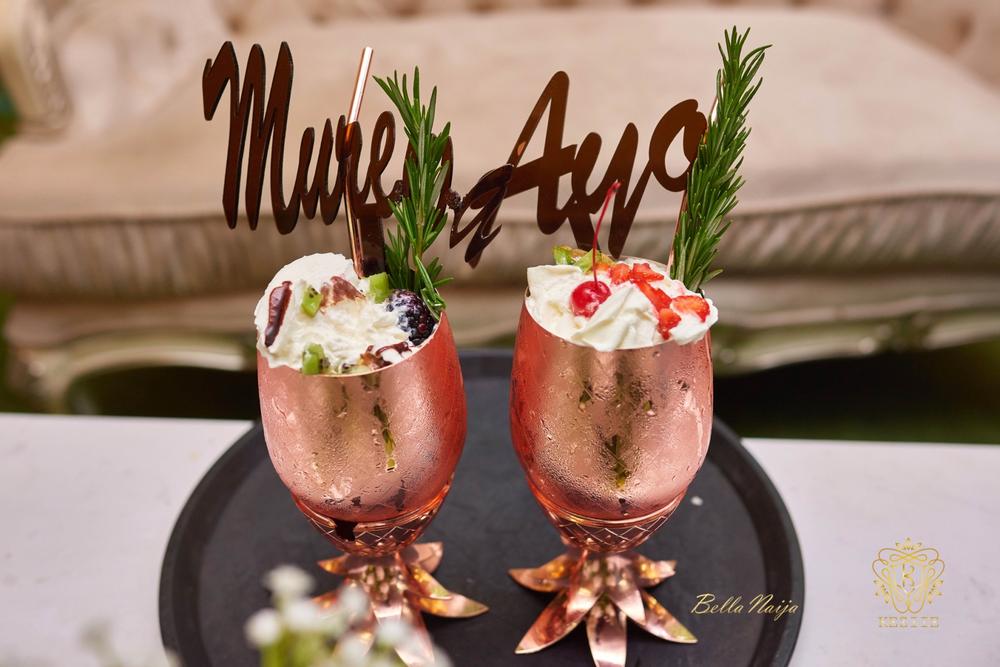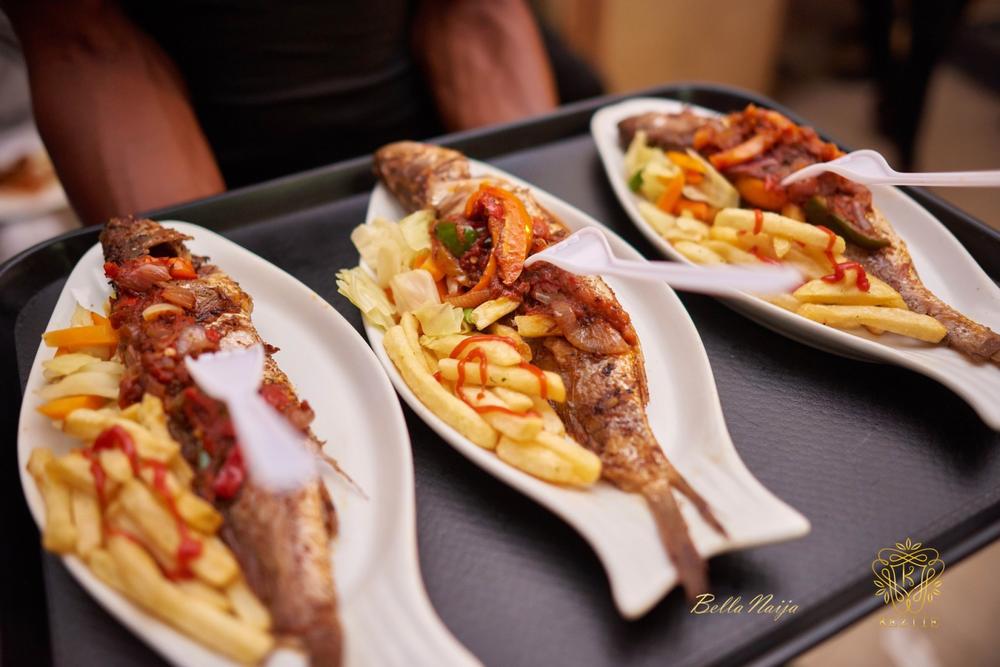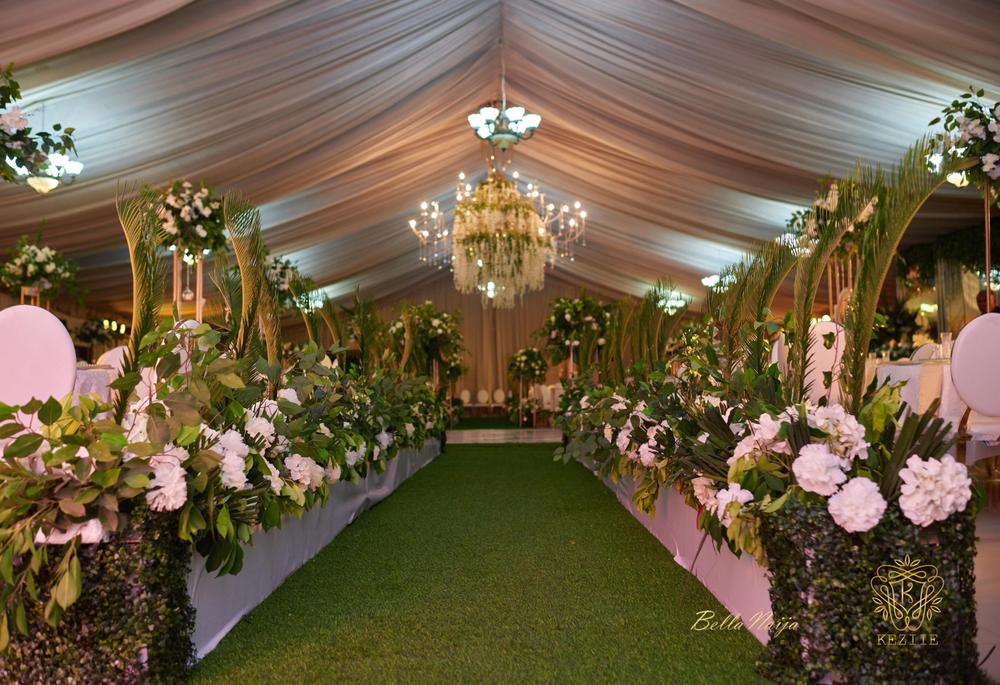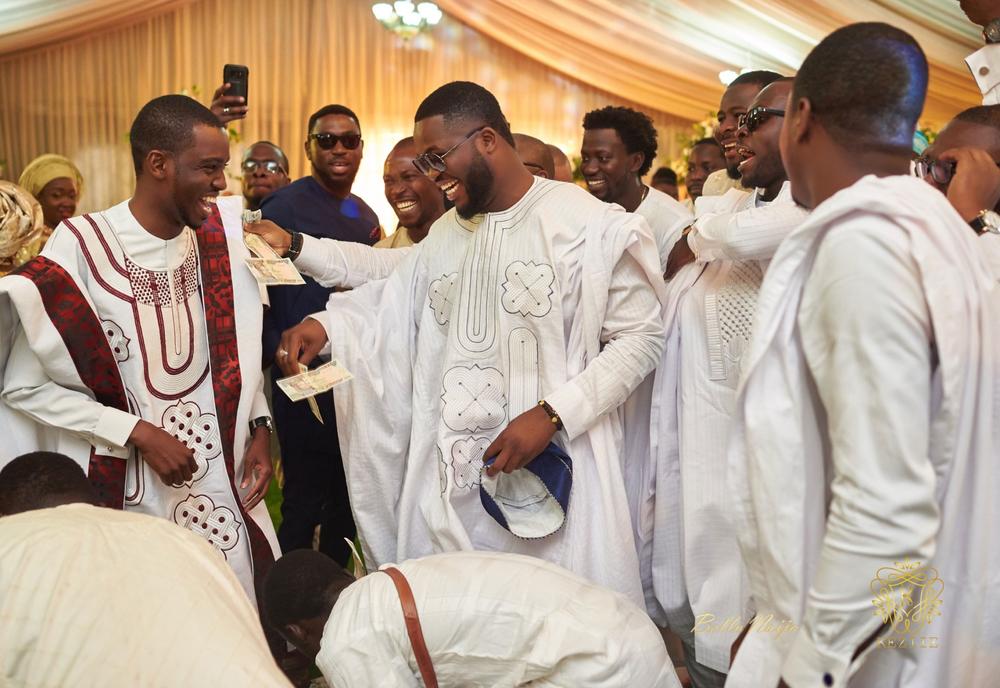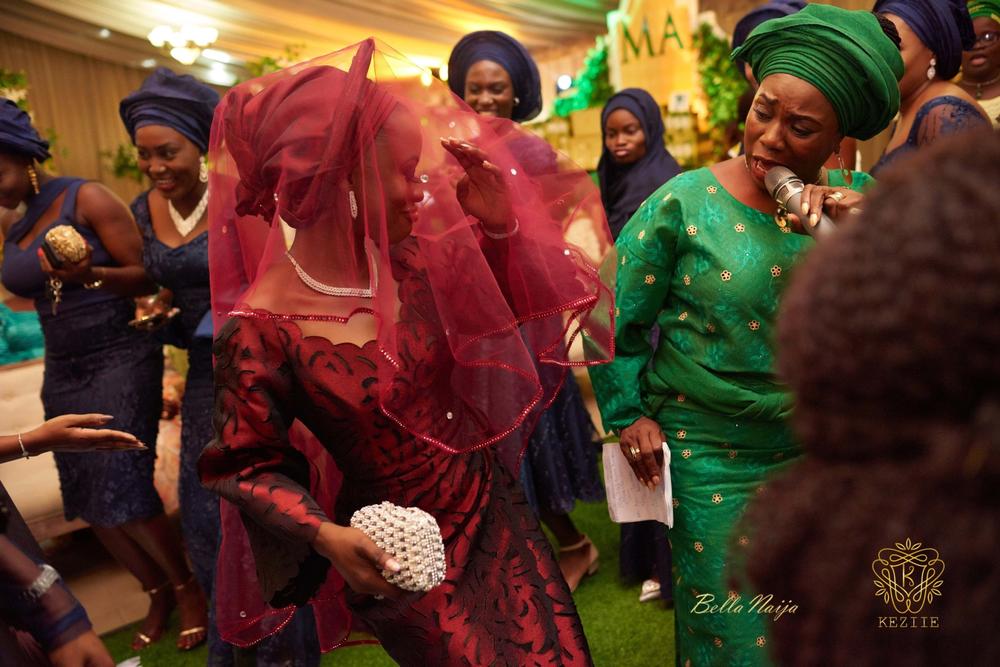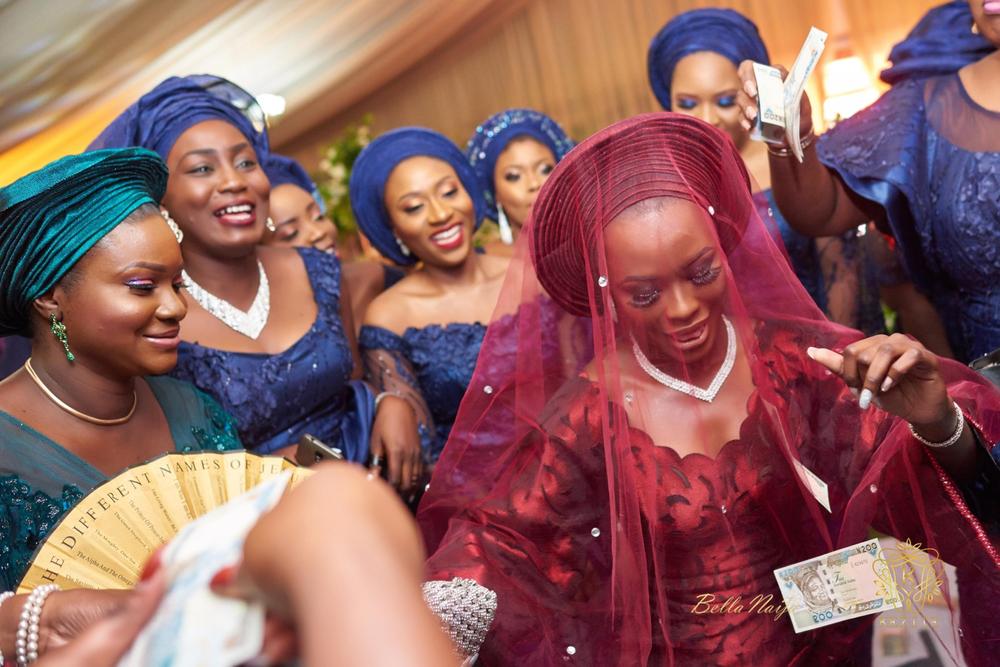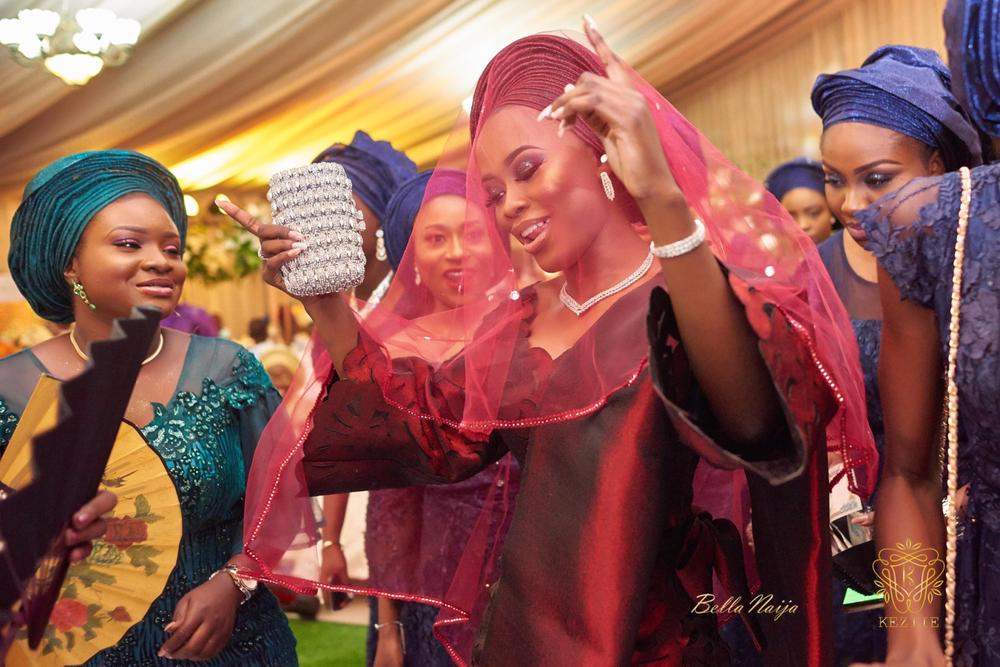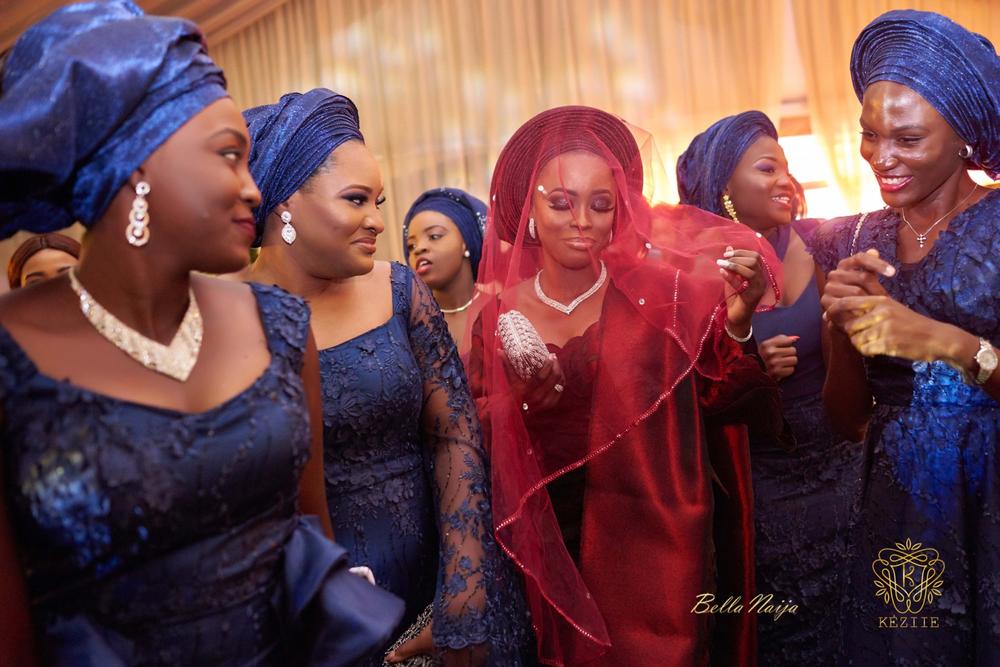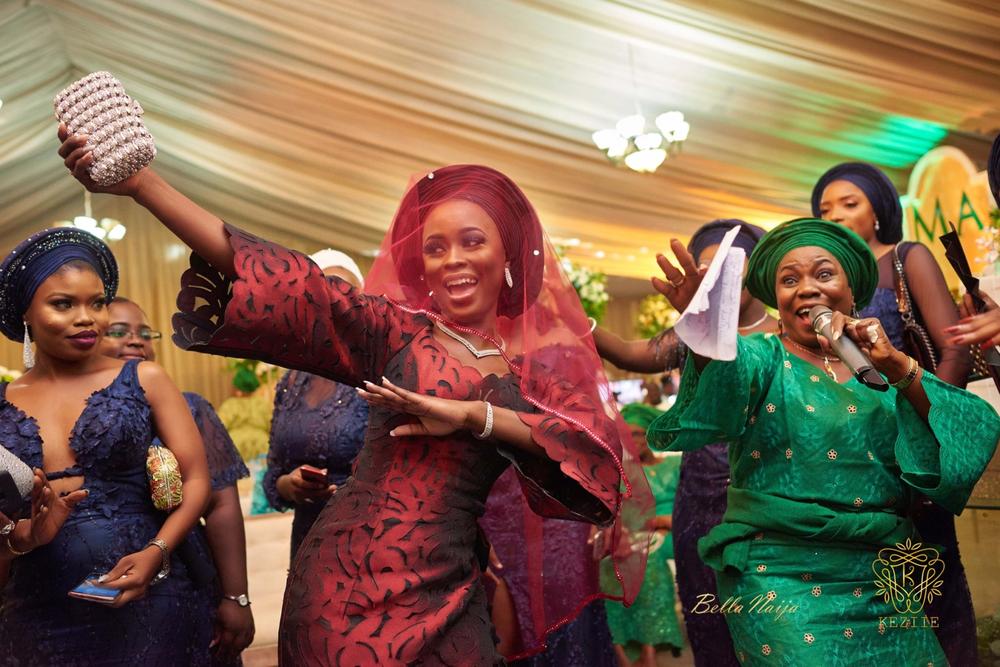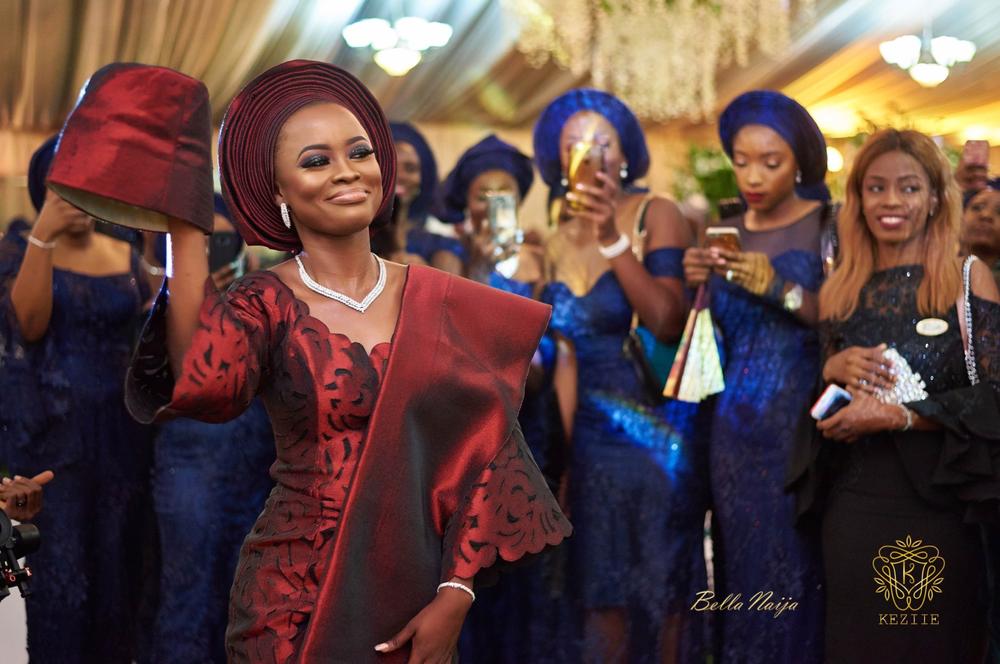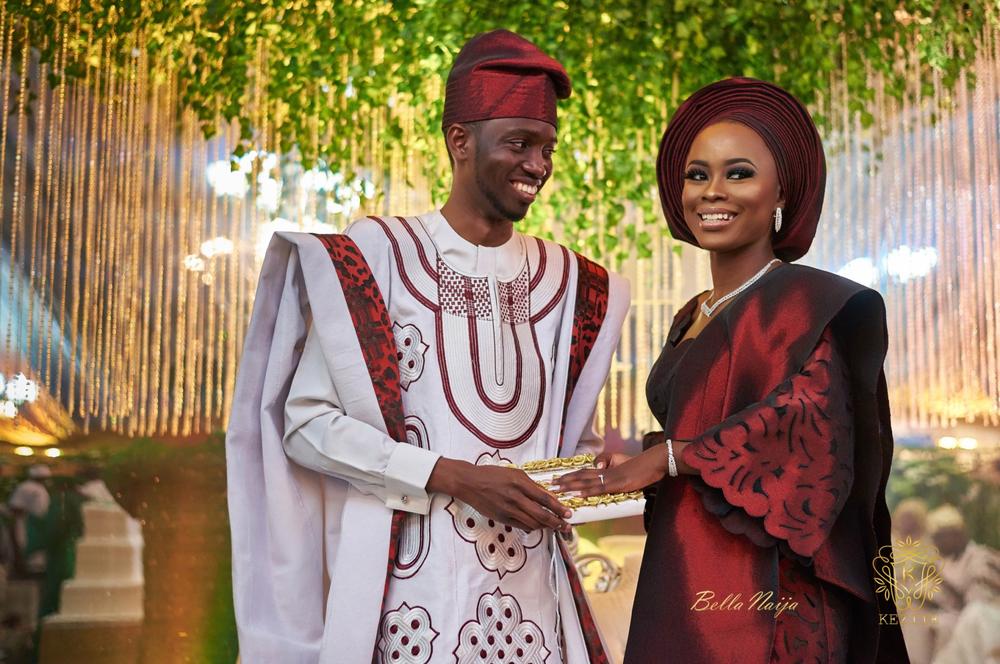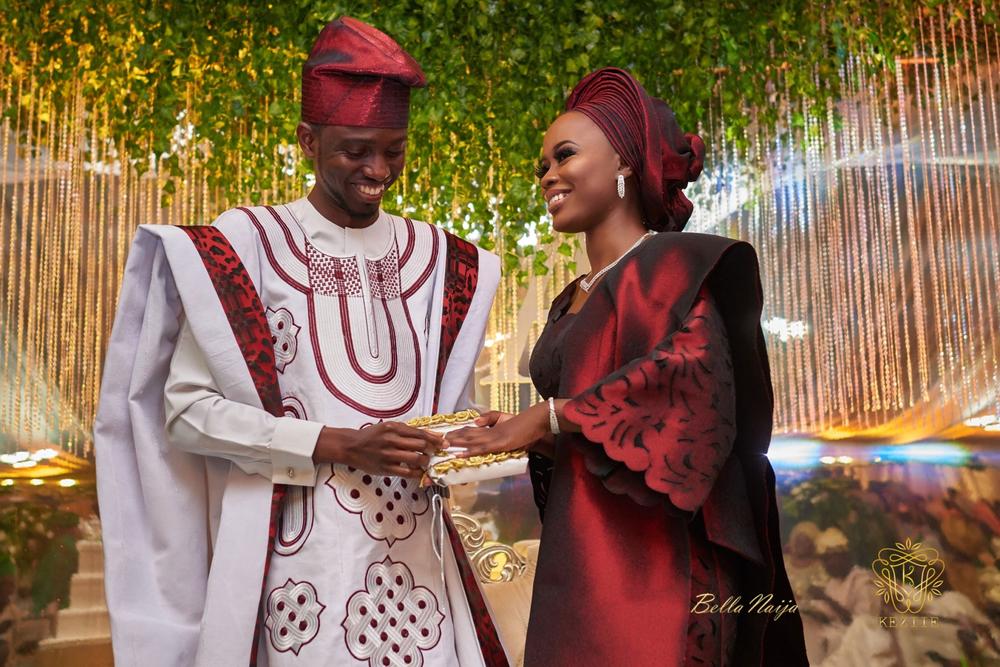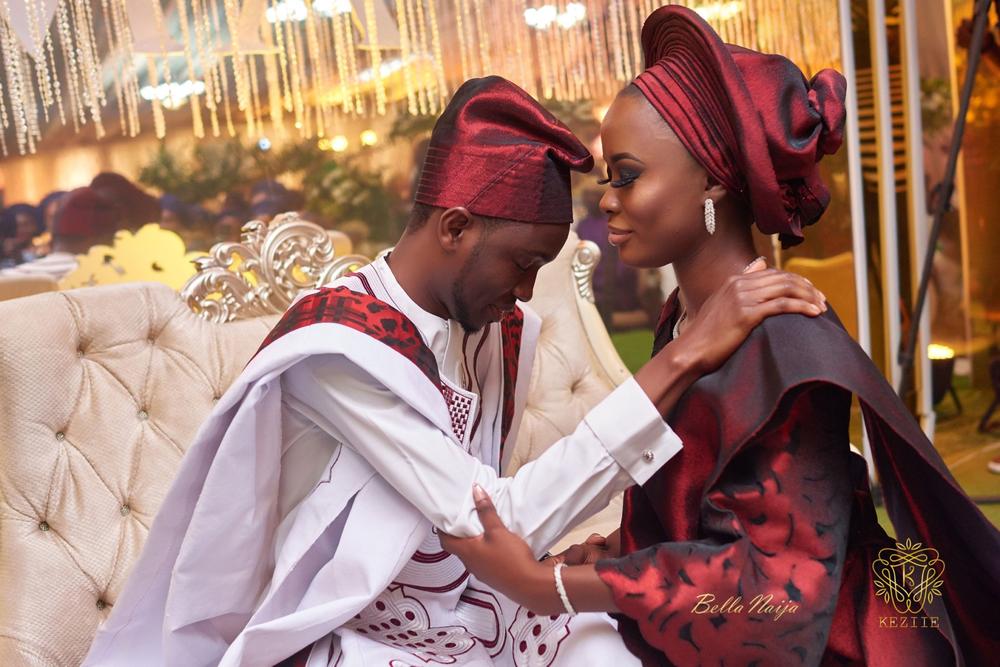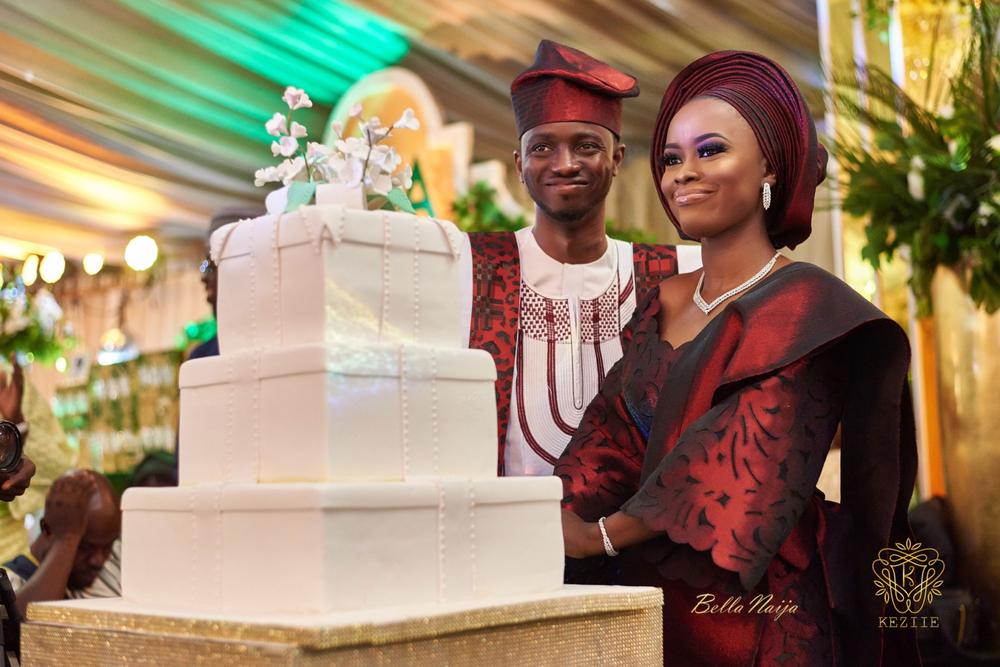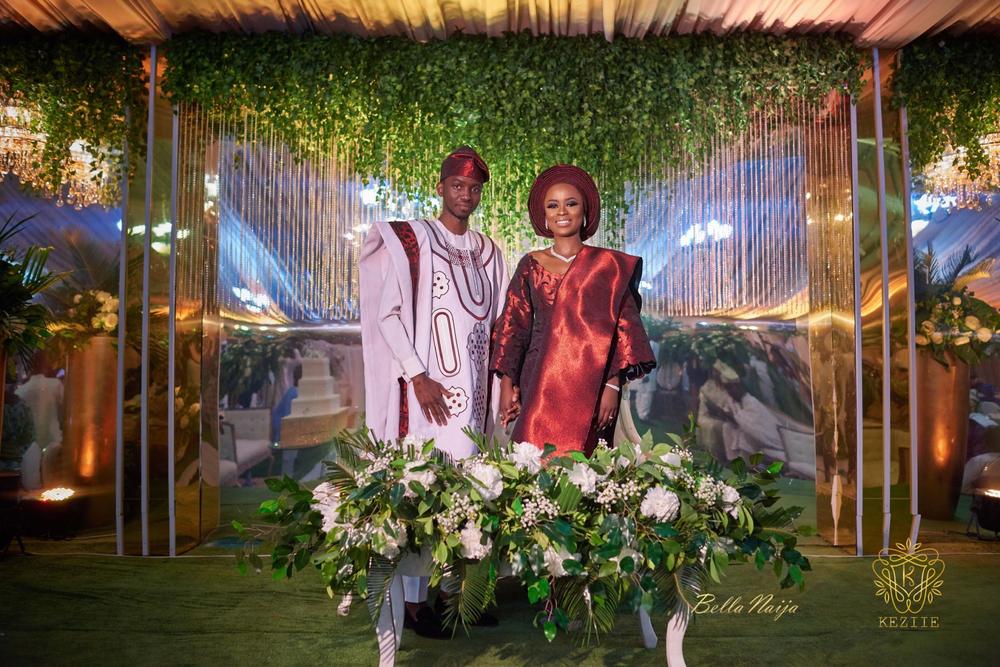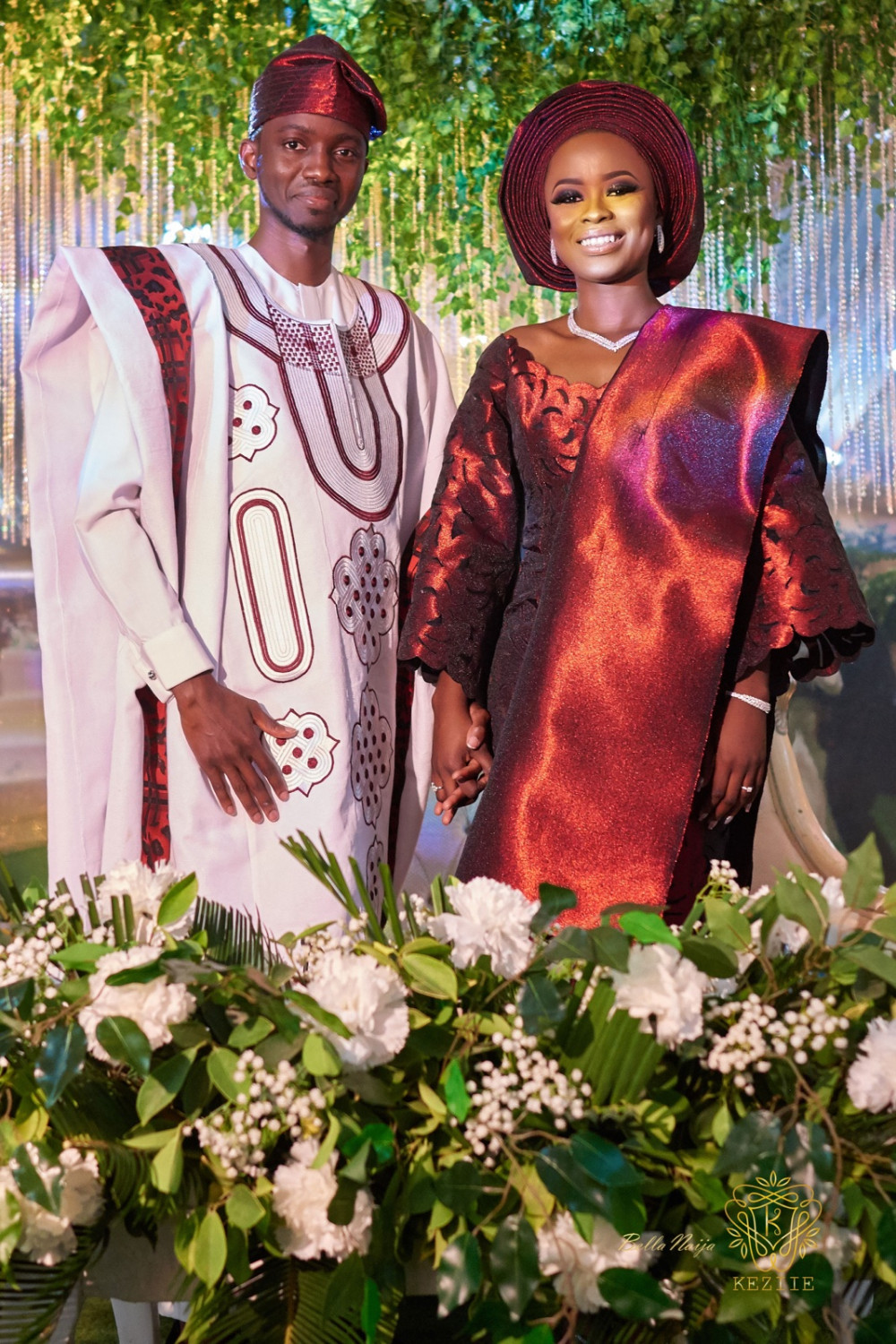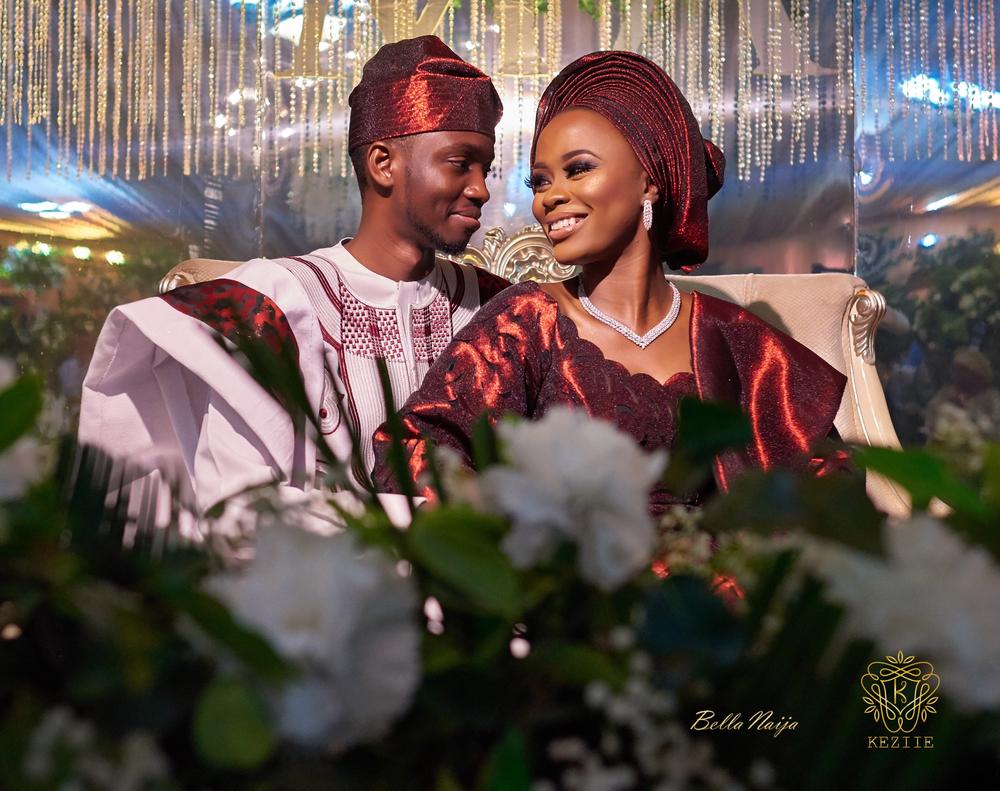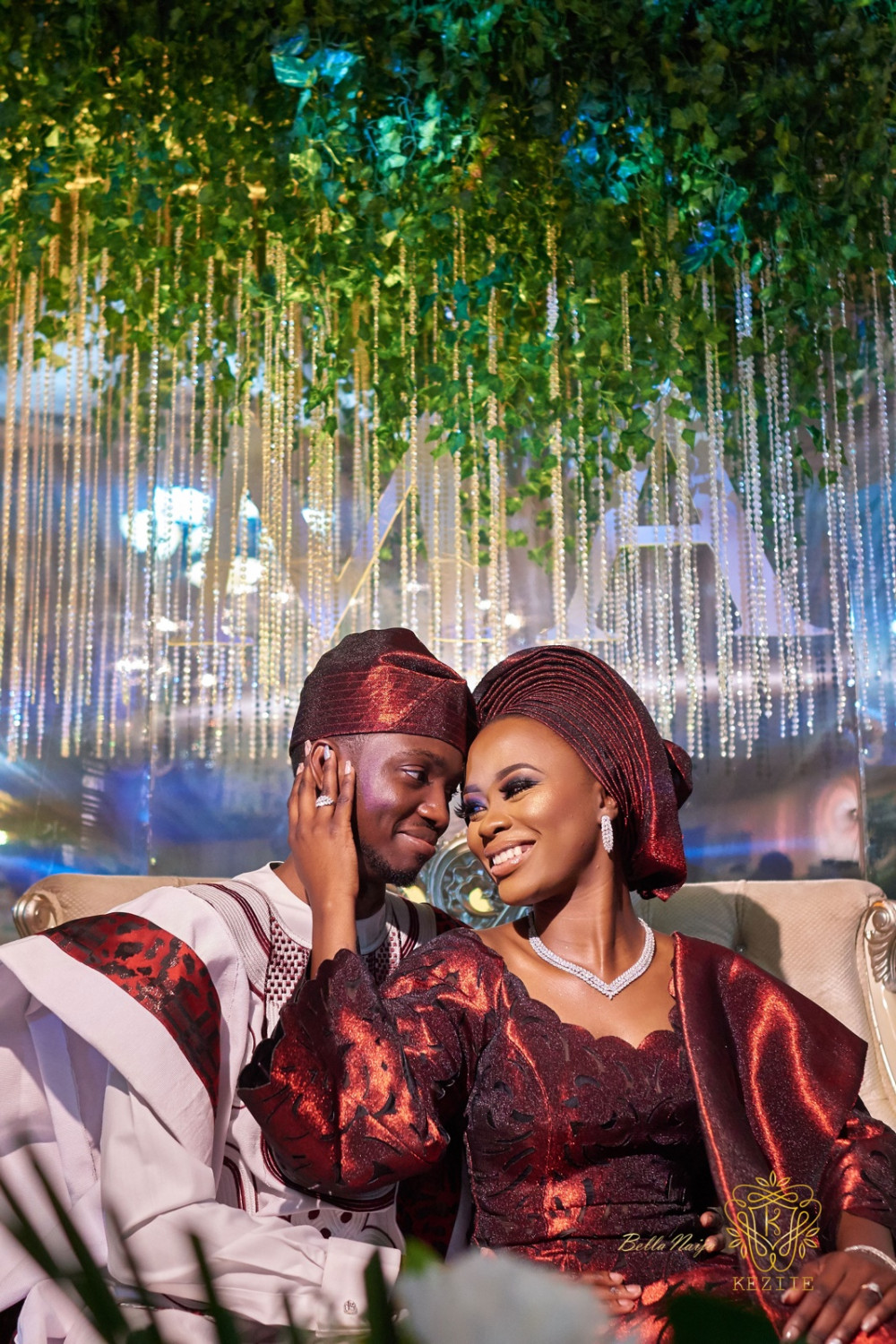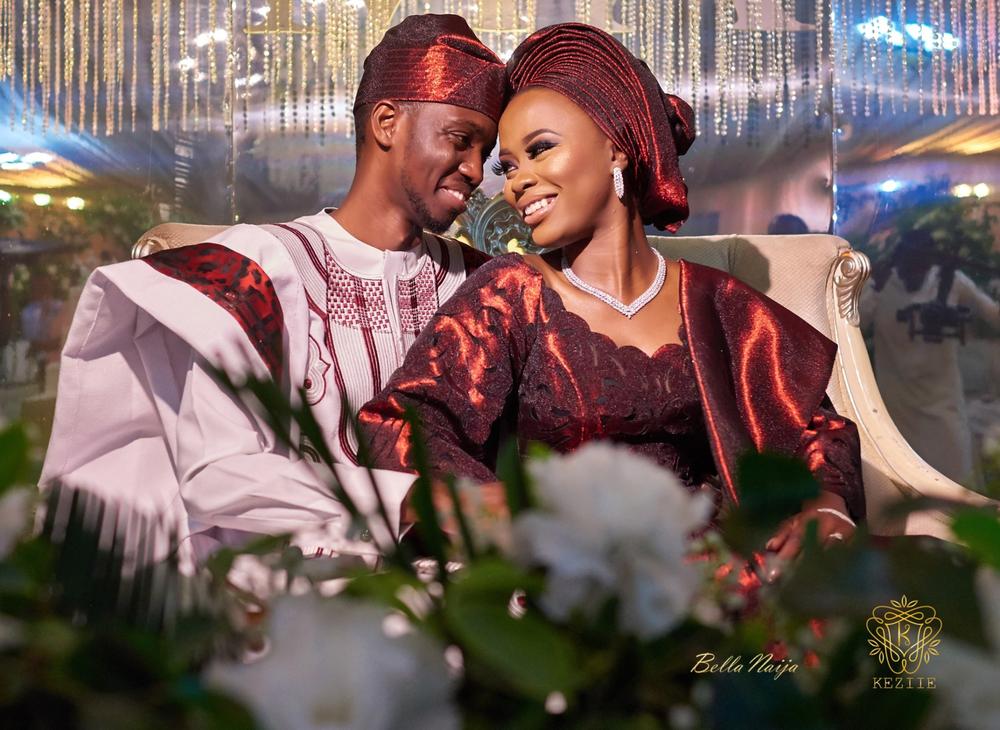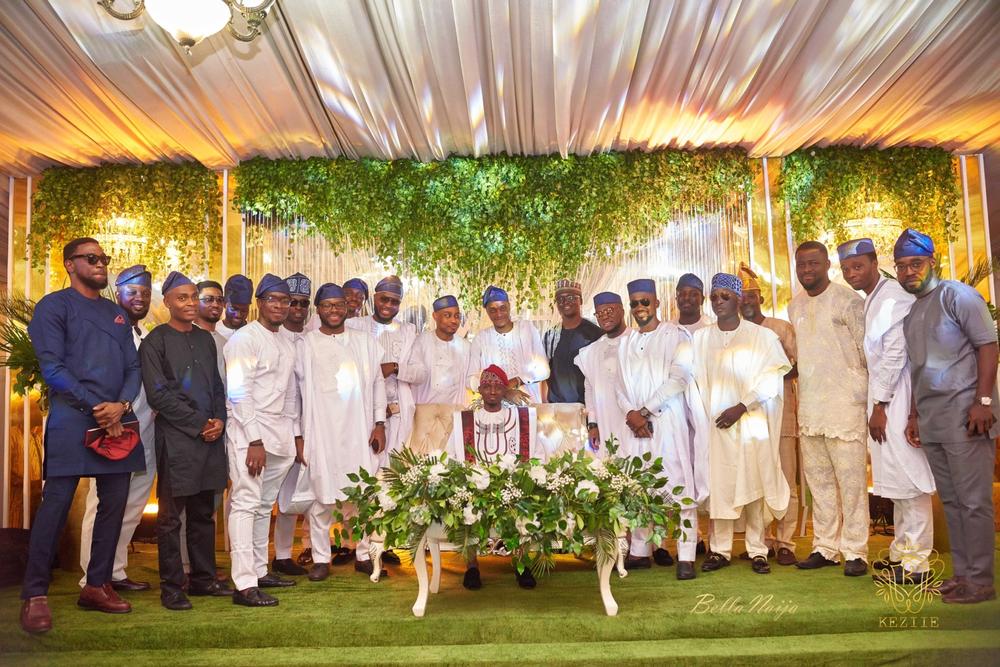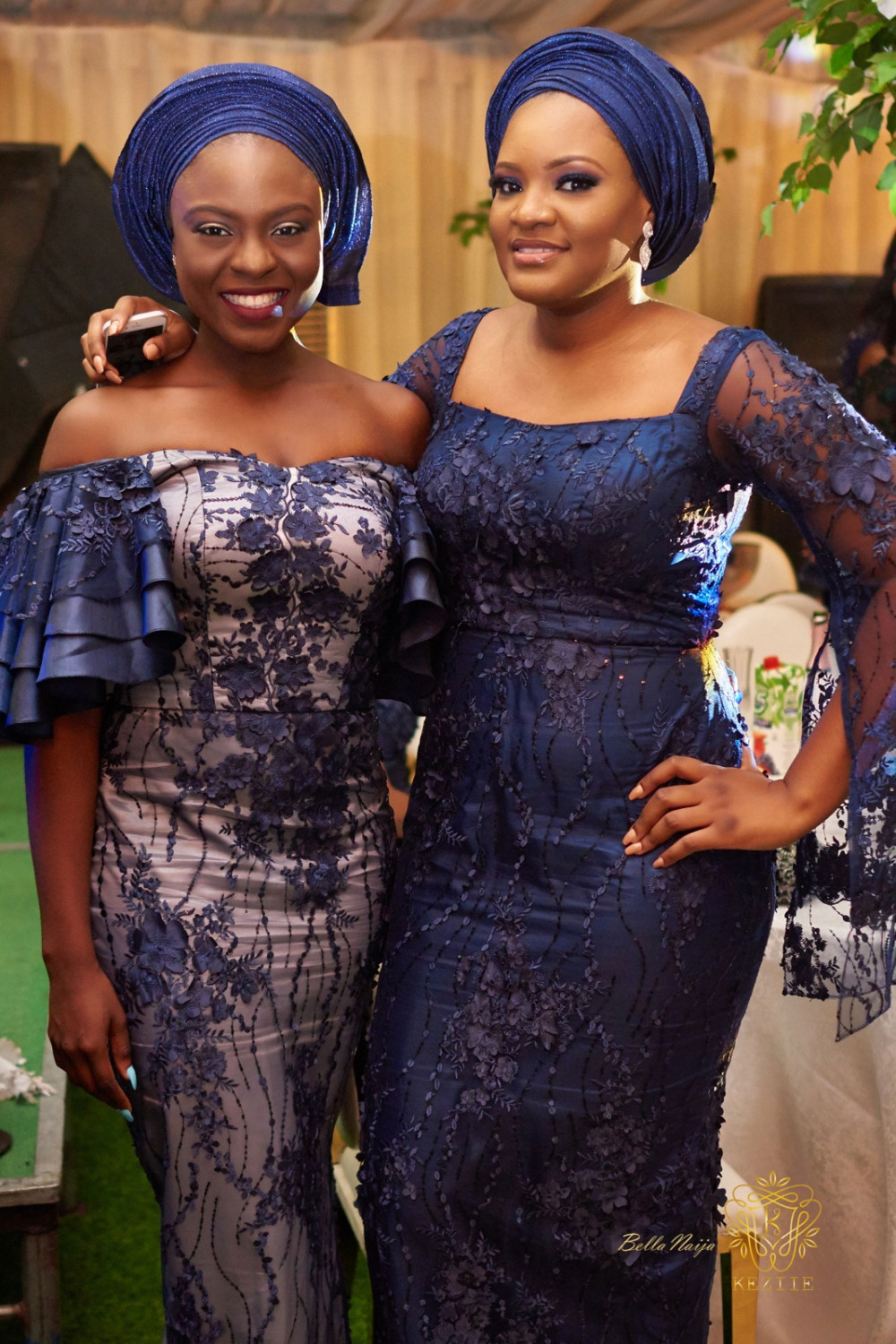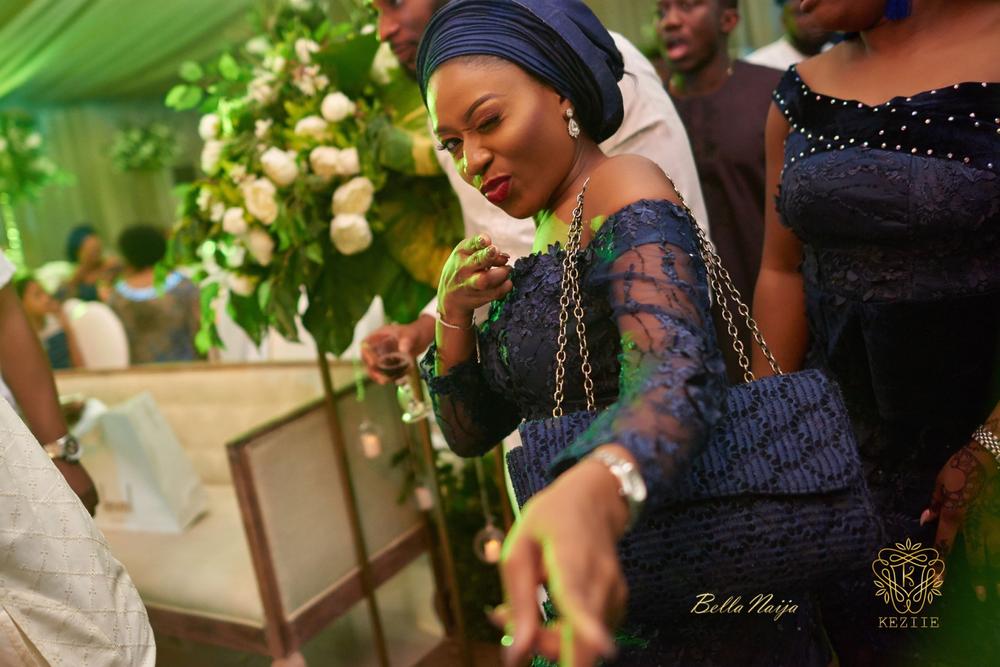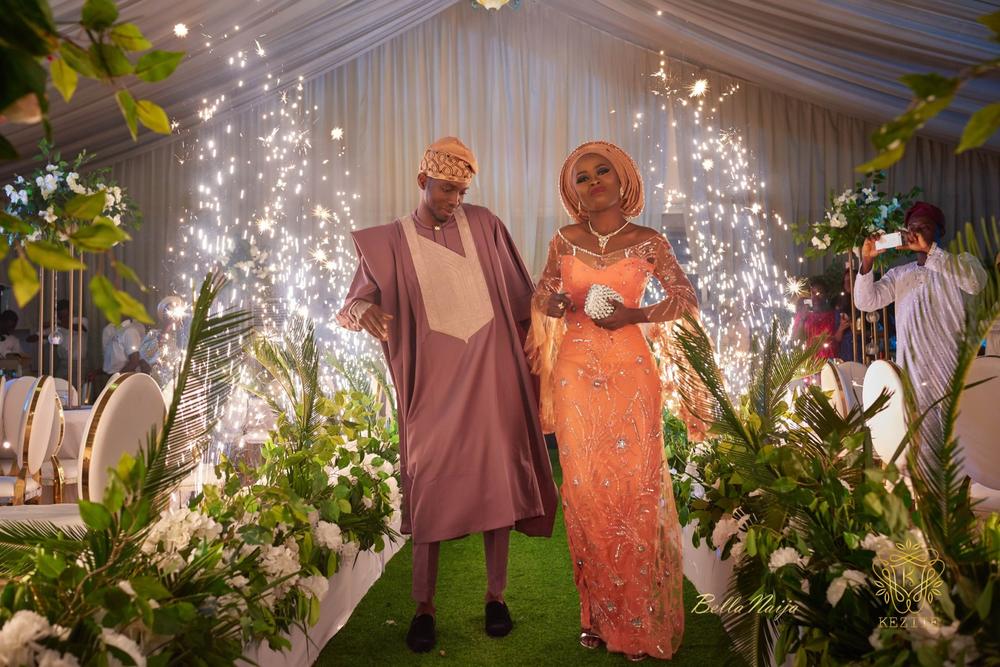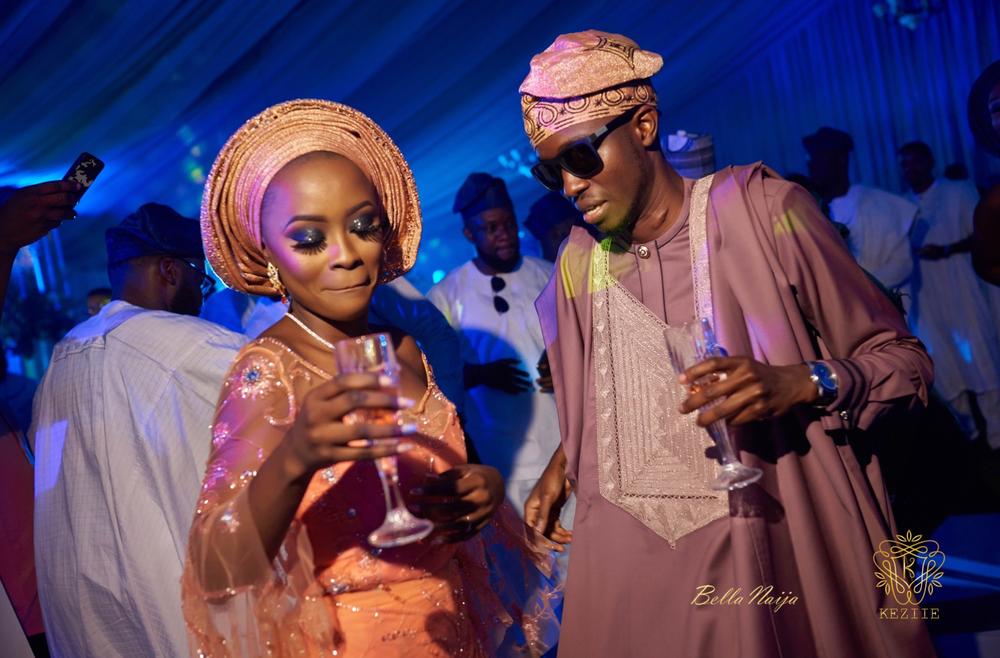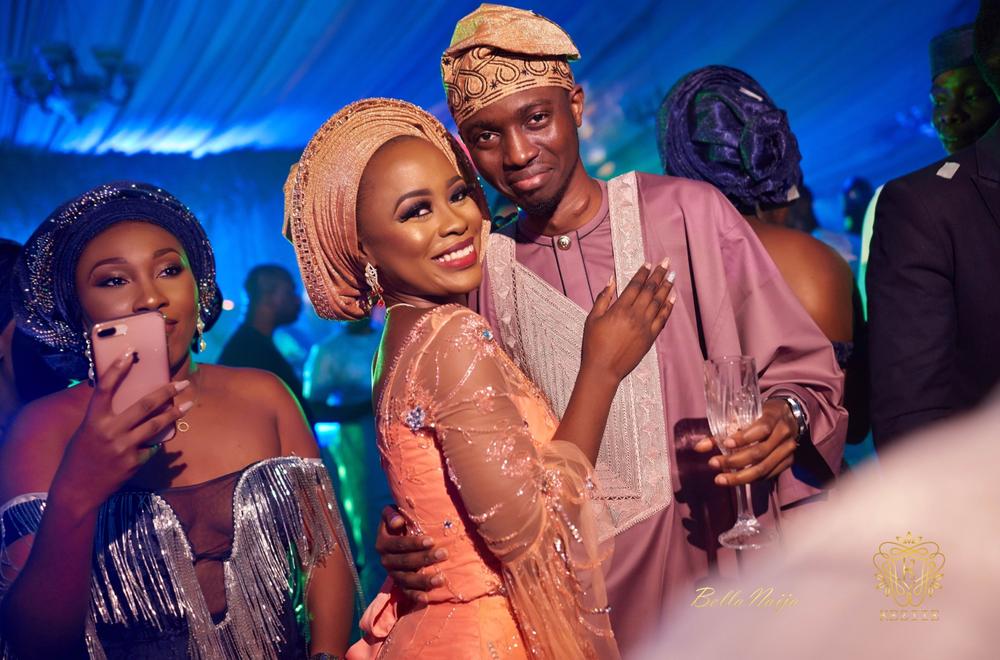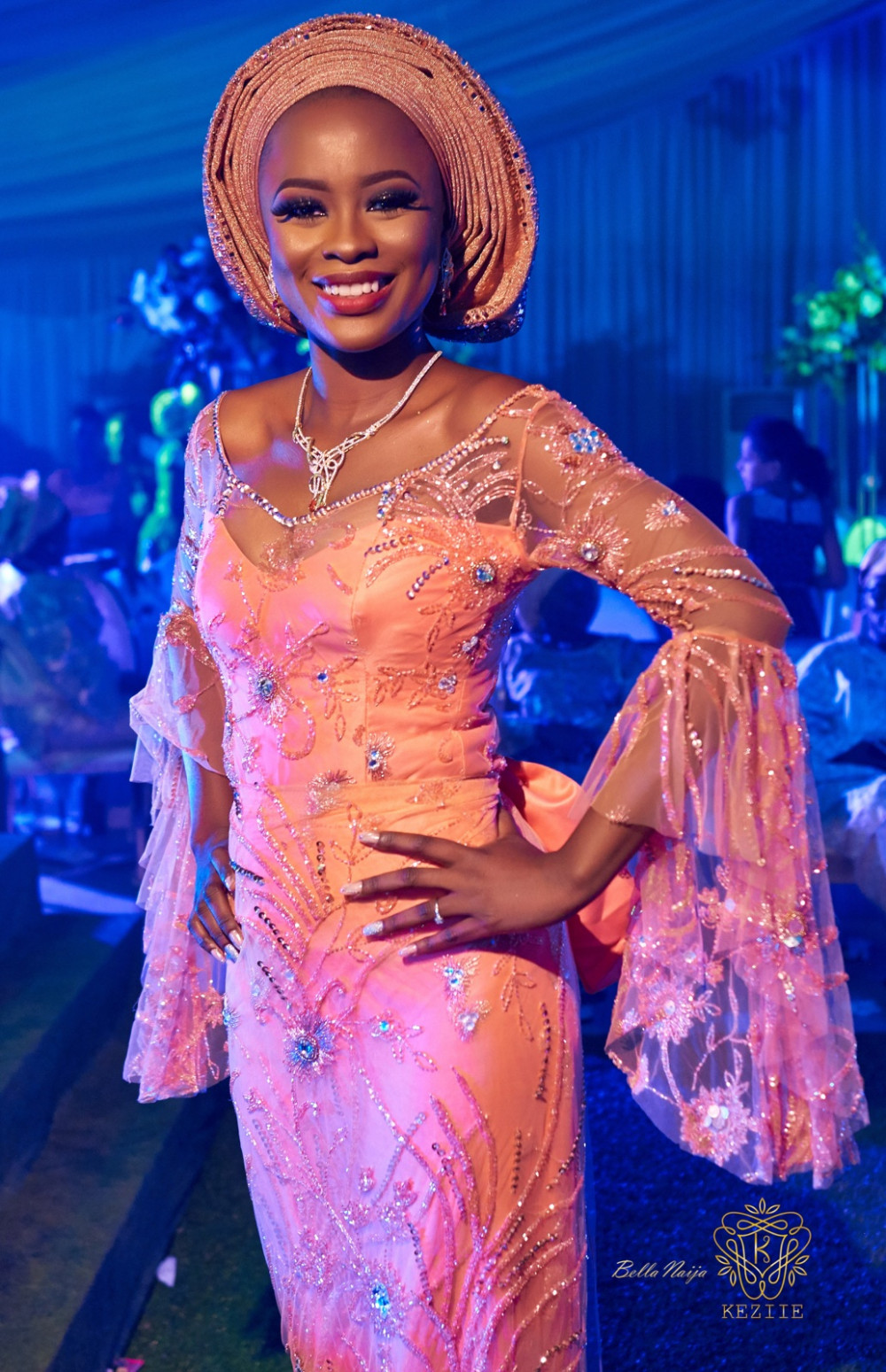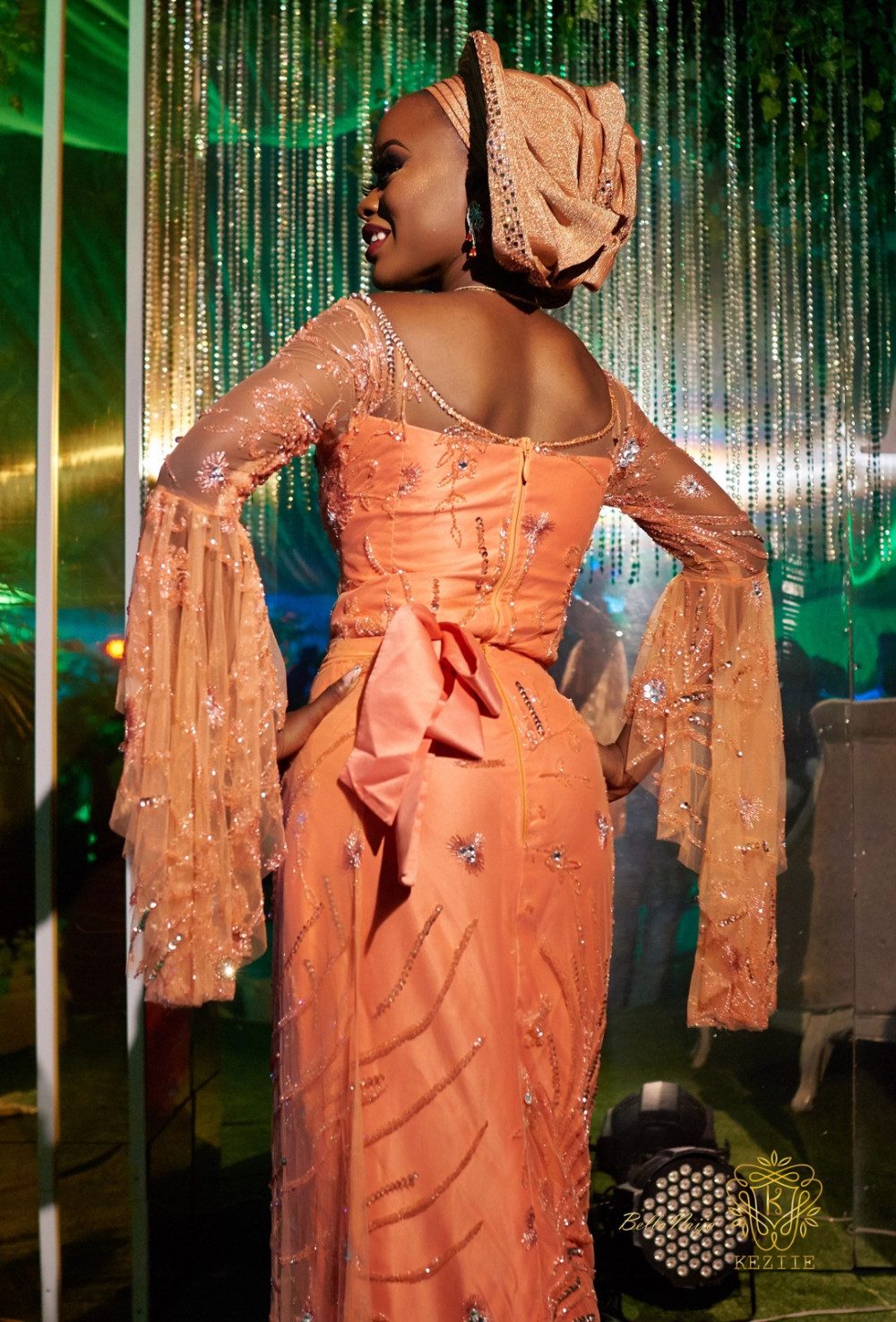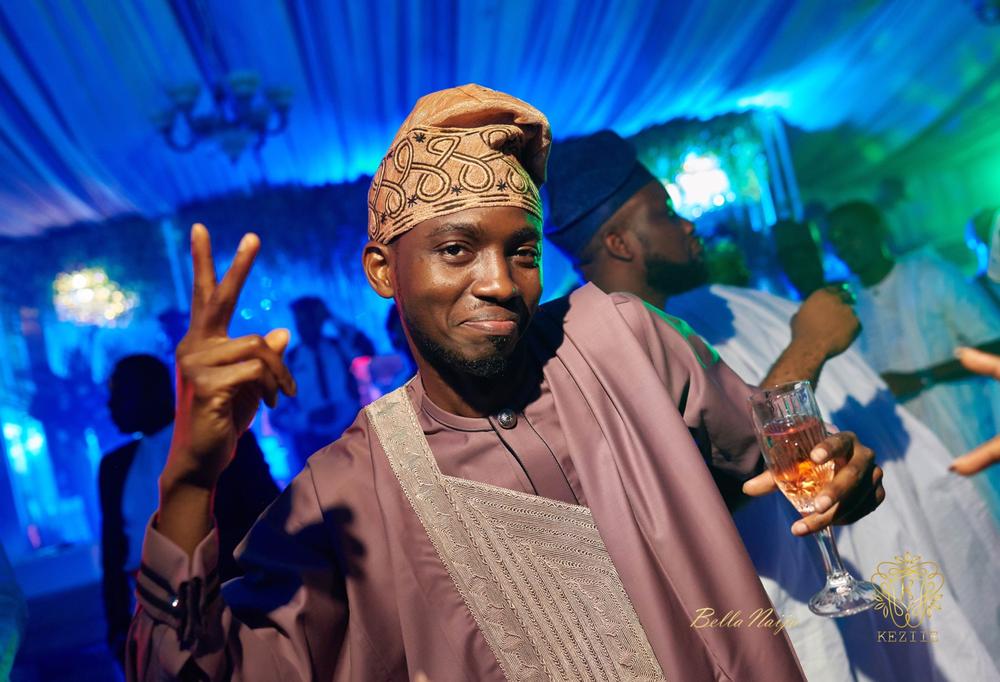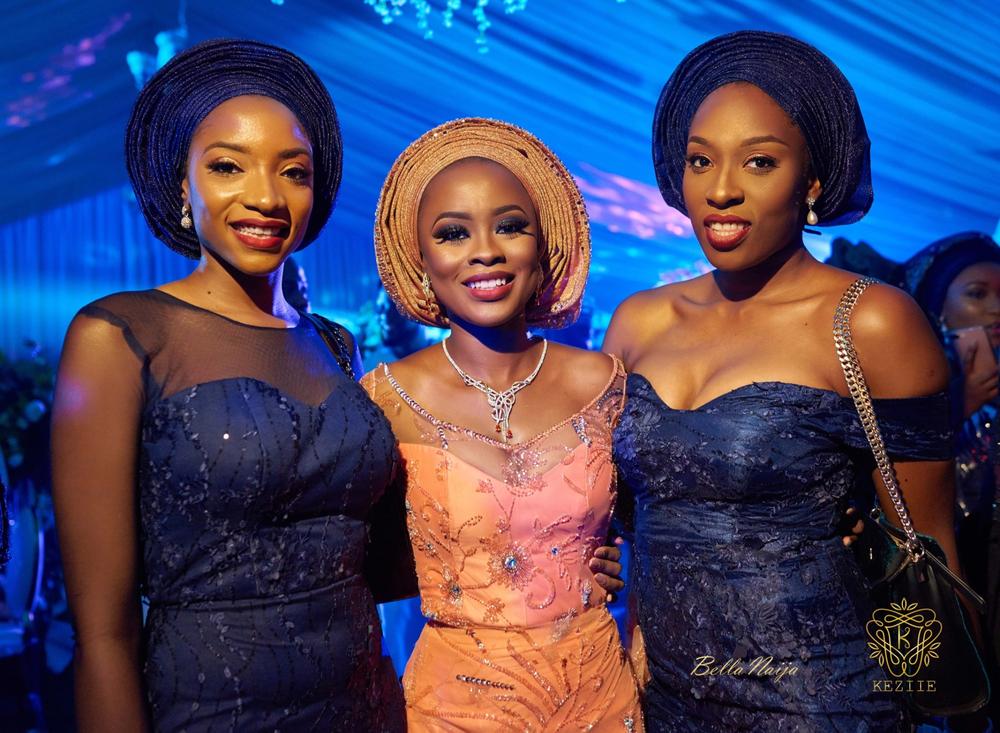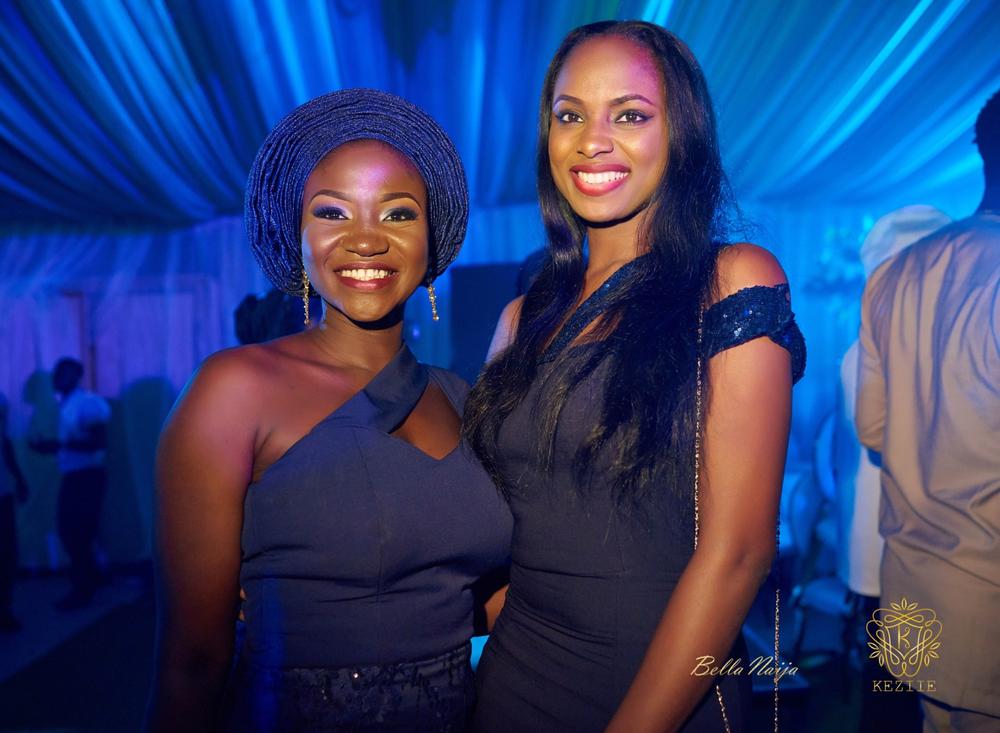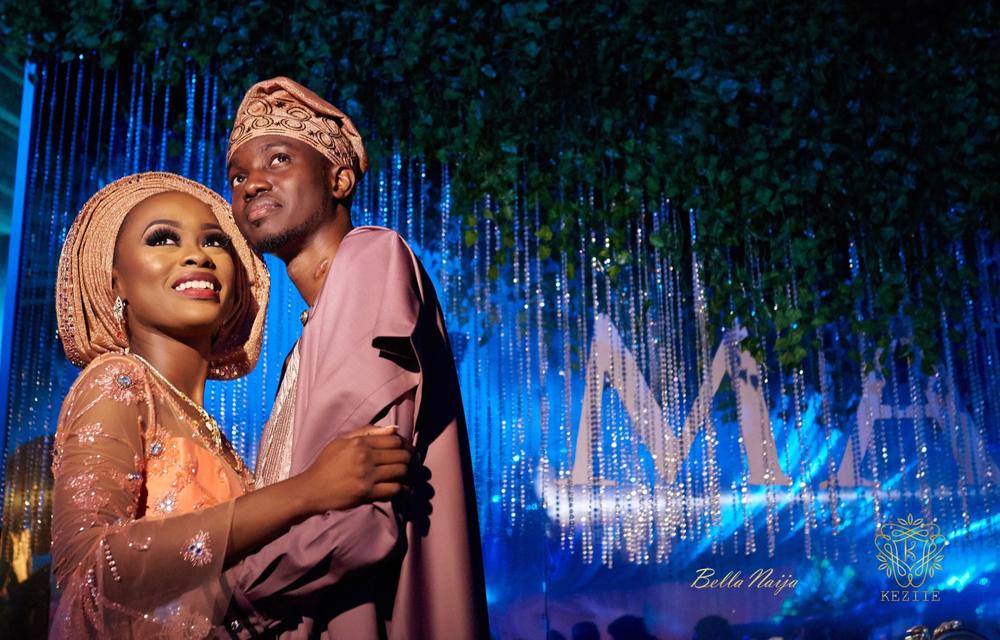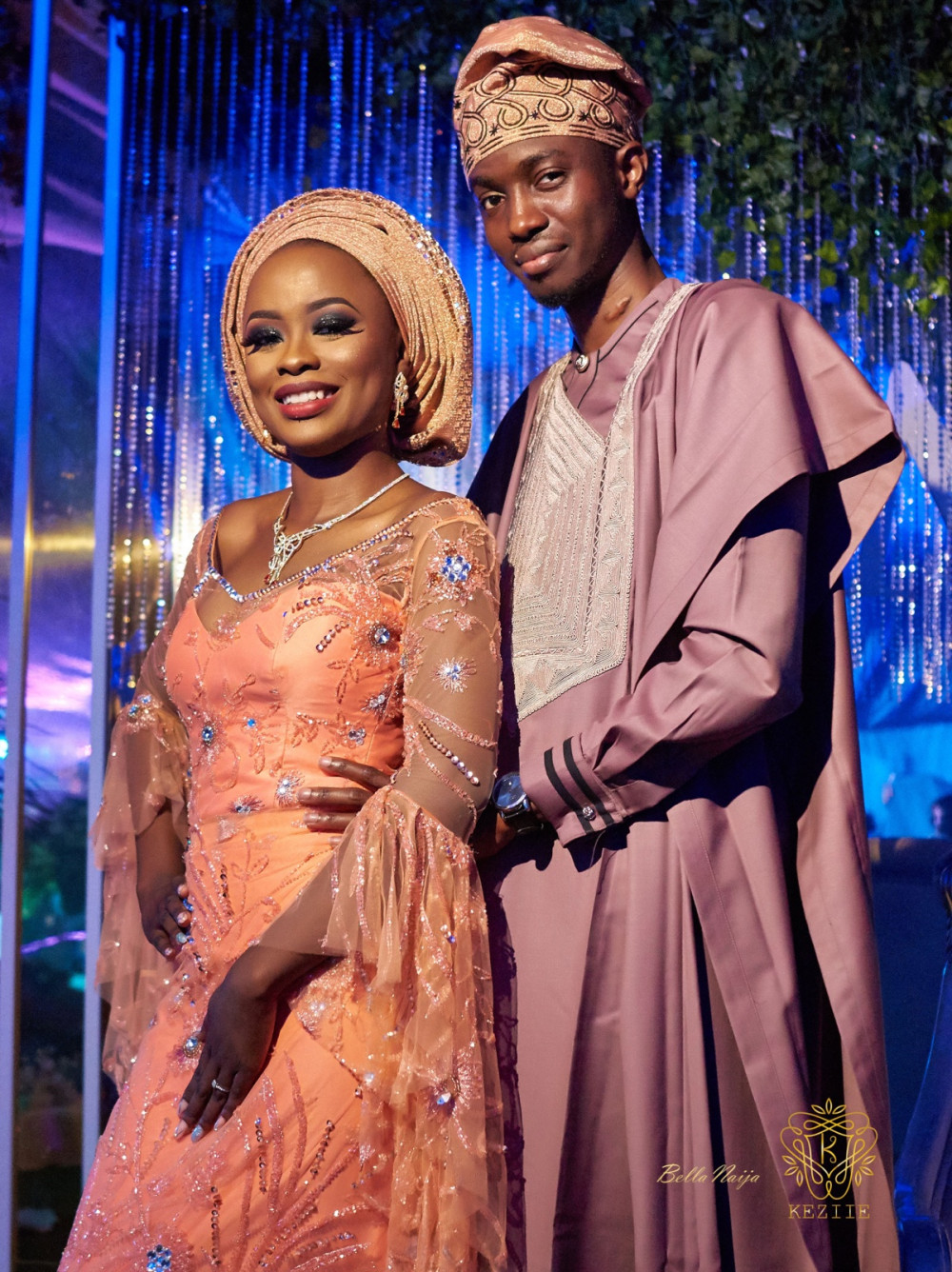 Credits
Pre-Wedding
Bride @murewa
Groom @ayo_2701
Makeup @flawlessfacesbyjane
Hair @hikkyshair
Photography @emmanueloyeleke
Bridal Stylist @lavish_bridal
Hashtag: #MATieTheKnot #ReAyo17
White Wedding
Planner @2706events
Bridal Stylist @lavish_bridal
Bride's Dress @pronovias 2018 Adela collection
Groom's Suit @kimonokollection
Photography @keziie
Makeup @facesbylabisi
Hair @tasalahq
Bouquet @adelasflowers
Decor @saraoevents
Groomsmen Suit @kimonokollection
Bridesmaids Dresses @theibiavabrand
Lights & special effects @ibiyemiabayomi @innovatemedia1
White Venue @dvenuebycedarwoodevents
Bridal Robes @bridalkandy
Mc @teeacomedian_
Band @veentageband
Dj White @iamdjlammy
Traditional Engagement 
Planner @2706events
Bridal Stylist @lavish_bridal
Bride's AsoOke @deolasagoeofficial
Groom's AsoOke @marcomartinez47
Aso ebi @morayoasoasiko
Photography @keziie
Cinematography @stormblastmedia
Bride's Makeup @_beautybyqueen
Decor @balleventsconcepts
Chandelier @chestnutrentalsng
Return gift @eruiyawoconcepts
Cake @heladodelicia
Lights and Special Effects @ibiyemiabayomi @innovatemedia1
Trad Venue @redcarpethall
Photo Booth @photogenic_photobooth
Mc @comedianxtreme
Dj  @dj_jaynext
Band @faithmusicband
Cocktails @barcodecocktails @daintycocktails @eventicocktails @smigzmobilebar @spronks_official
Desserts @sweetcravingsdesserts @heladodeliciadesserts @perfectcakespastries @minipancakestation @hansandrene
Grills @buffalowingsngrills @bmfoodie @lalasgrill @philbankitchen
Smallchops @12baskets @quicktasteng @cuisine_fantastique