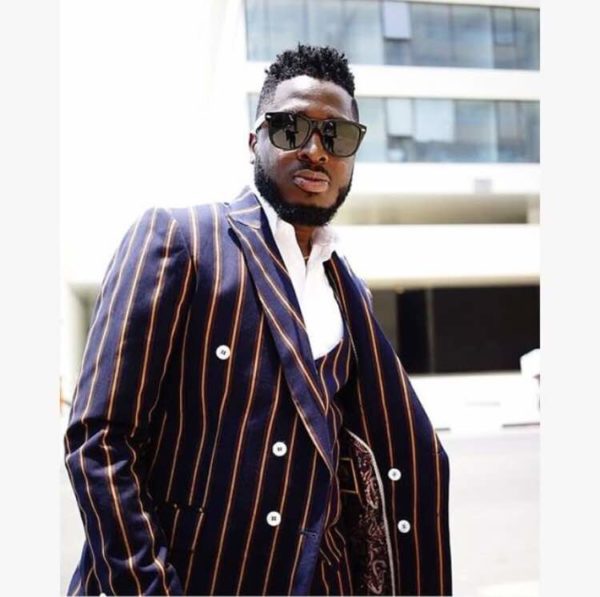 African wedding suit designer, Bankole Thomas shared on his Instagram page his experiences and challenges as he started out as a fashion entrepreneur. He also took time out to motivate and encourage the young and upcoming fashion entrepreneurs.
He wrote on his Instagram page:
On this day last year, Bankole Thomas changed its HQ from the backside of town to our new location at Anthony, Lagos State. We had been operating from a 3-bedroom apartment in Bariga, and believe me it wasn't in anyway conducive for business. 
This reminded me of the beginning when I started out as a fashion entrepreneur, I made numerous mistakes. With no mentor to emulate or guide me, I struggled. I was overwhelmed with orders before business began, clueless on how to manage all my clients and as a result, some of my business and personal relationships suffered along the way. I also spent the most part of that period doubting myself.

On one occasion, a customer's order had been mixed up. He came to the store very upset, almost assaulted my staff and threatened to shut me down. It was one of the most embarrassing moments of my life. But the most important thing was that I never gave up. I fell, picked myself up and pushed even harder. ''A bad transaction does not equal a bad business'', I would always say to myself.

Looking back, I am glad I had the tenacity to keep going. I have grown from the guy who constantly doubted himself to the guy who has styled countless politicians and talented artistes both local and international. Now, I am at peace with everyone though it took longer for some than others.

To the emerging fashion entrepreneurs, there will be riveting storms and difficult moments where you will doubt everything but through it all, don't stop believing.

Your dreams are valid and attainable; you only have to be brave enough to fight for it"
This story is a must read to every aspiring business entrepreneur to remind them that though the journey may be rough, but with hard work and perseverance, Success is just around the corner.
———————————————————————————————————————————————————————————————
Sponsored Content