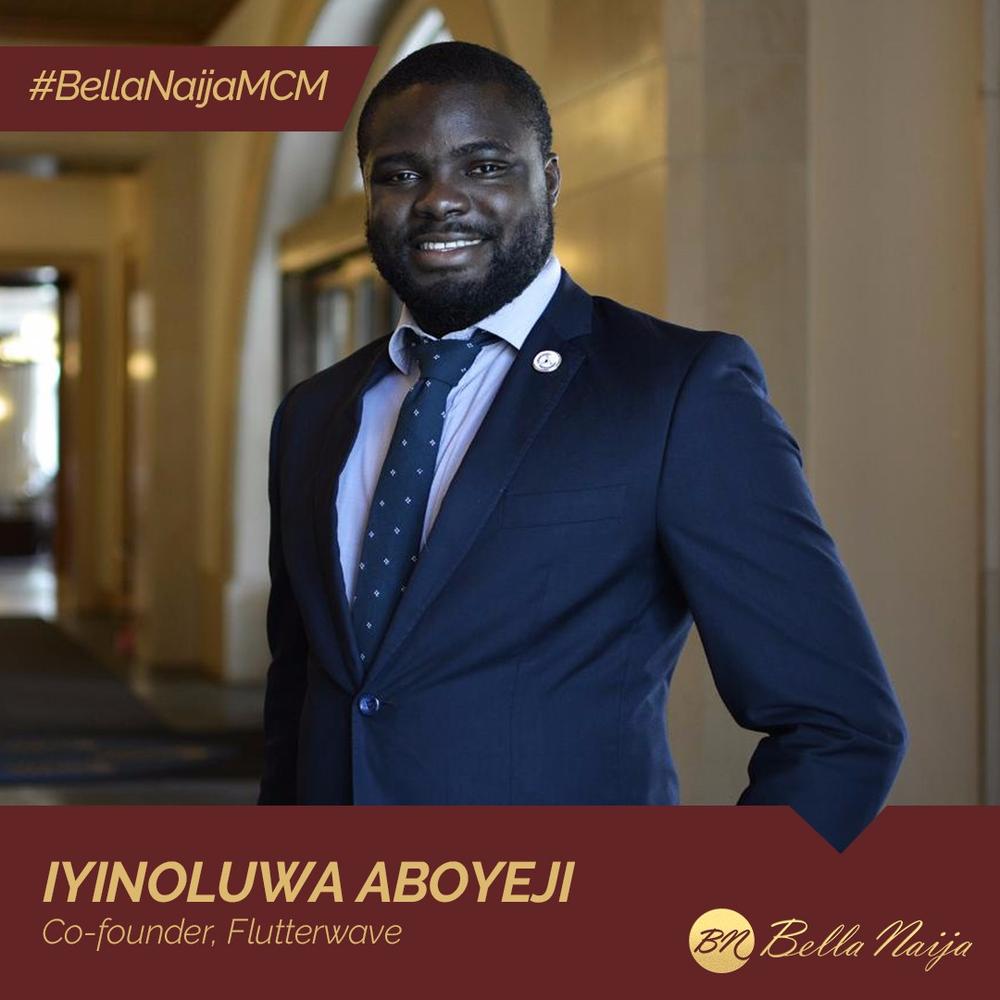 Our #BellaNaijaMCM this week Iyinoluwa Aboyeji is one who from an early age has been creating solutions to budding global problems, especially in the areas of education and tech.
Iyinoluwa, in partnership with a friend in 2011, founded Bookneto, which he described in an interview with BellaNaija the same year as being "about entirely changing the world of education by combining easy access to academic material and resources with the power of social networking to help students interact and study most effectively."
In 2013, the Canadian Innovation Center acquired Bookneto and in the same year, Iyinoluwa and some friends – Ian Carnevale, Nadayar Enegesi, Brice Nkengsa – started Fora, a distance learning platform for African universities. It also helps young professionals discover short certificate courses both online and offline from organisations and universities overseas.
Fora didn't really fulfil the purpose of its creation after it was met with regulation problems and financial difficulties, and it ended up being more of a marketplace for online courses overseas.
While Fora was having these problems, Iyinoluwa reached out to Jeremy Johnson, cofounder of 2U at the time, who had earlier mentored Iyinoluwa prior to the starting of Fora. The brainstormed on ideas again, and one of them led to what is known as Andela today. Andela is a talent accelerator that recruits and trains software developers and connects them with employers around the world.
Iyinoluwa spoke with his team and they all agreed to get on board. Jeremy, fascinated by the idea, left his job at U2 and became the CEO of Andela. He was also able to convince his friend Christina Sass to get on board. So Andela was founded by the four founders of Fora, as well as Jeremy and Christina.
Andela began in Lagos with some Fora investors putting money in the new startup. In 2016, Andela received a major boost, not just financially, but in terms of credibility, after getting $24 million in investment from Mark Zuckerberg.
Iyinoluwa left Andela in 2016 to found Flutterwave, "a payments technology company connecting Africa to the global economy with digital payments infrastructure that helps financial institutions and businesses build more seamless and secure payments experiences for their customers."
Flutterwave has also secured investment from experienced players in the global payments space such as Y Combinator, Greycroft, Greenvisor Capital, Omidyar Network and Glynn Capital.
Iyinoluwa holds a Bachelor's Degree in Legal Studies from the University of Waterloo in Waterloo, Ontario, Canada.
In 2015, Iyinoluwa was named in Forbes 30 under 30 Most Promising Young Entrepreneurs in Africa. He was also included in the Forbes 30 Under 30 list for 2018, and was a nominee in the "Young Person of the Year" category at The Future Awards Africa (TFAA) 2017.
In 2017, Flutterwave was named Africa's Best Fintech Company by AppsAfrica.