BellaNaija Style presents Collection Conversations, a weekly round up of all the collections and look books from Nigerian designers featured on BN Style from the previous week. Collection Conversations features Eki Ogunbor & Richard Akuson sharing their individual thoughts on featured collections from the previous week.
So let's get started.
***
Eki: First we have Ghana's Christie Brown
Richard: Yea Christie Brown, Ghana's golden designer brand. I might be on the fence on this
Eki: There's a lot going on but the pieces are well made
Richard: Exactly. A lot got lost in translation – the colours look a bit dull for me.
Eki: Some things I like, the lace and ankara cut outs are nice but there's still a lot going on with the fringe, layers and pleats.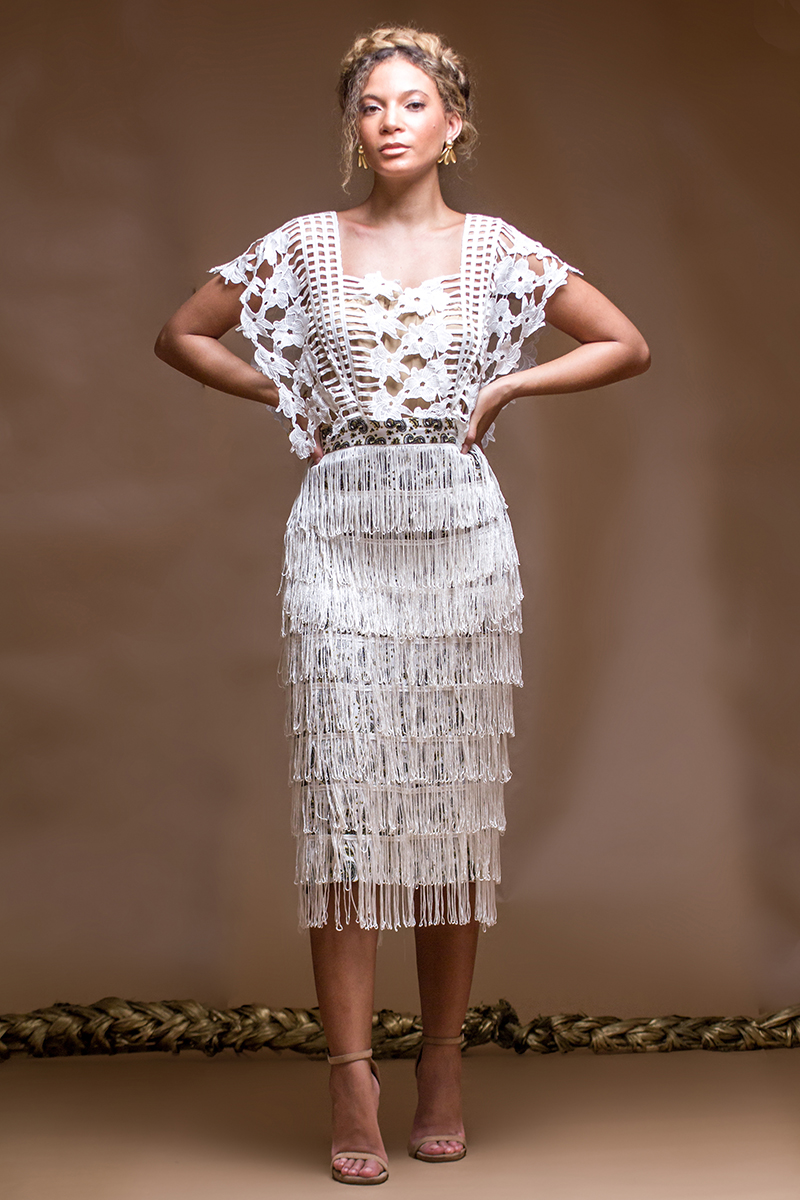 I like collection, there are things I would wear and some I would style differently. My fave is the dress with Ankara cut outs, LOVE it!
Richard: Ok, definitely the print coat and short flare dress – oh plus the print culotte paired with the off-shoulder ankara crop top and the fringed number.
Eki: There we go! Now you see that it isn't so bad. Moving on to Orange Culture
Richard: Yes OC. As usual, Orange Culture's aesthetic is always a hot topic and this was no exception
Eki: Very artistic. I appreciate his creativity. It's something you don't see everyday.
It's like a shot of tequila I can only have once or a couple of times and I'm done. But it lingers a little after. Make sense?
Richard: It does. Absolutely
Eki: I like the desert theme again similar to Andrea Iyamah, love that people can interpret one thing different ways
Richard: Exactly and I was having a conversation with an artist friend of mine yesterday and she was like, Oh, Orange Culture's campaign reminds her of Lukhanyo Mdingi's
Eki: Yes! It does
Richard: And yes, although quite a similar angle they both go completely opposite each other in execution
Eki: I like the images a lot more than the pieces, judging based on my consumption cuz I don't think anything will fit me ? but I like how the same pieces are styled differently on Uju Marshall, so I guess it's all just unisex, I thought it was all menswear initially.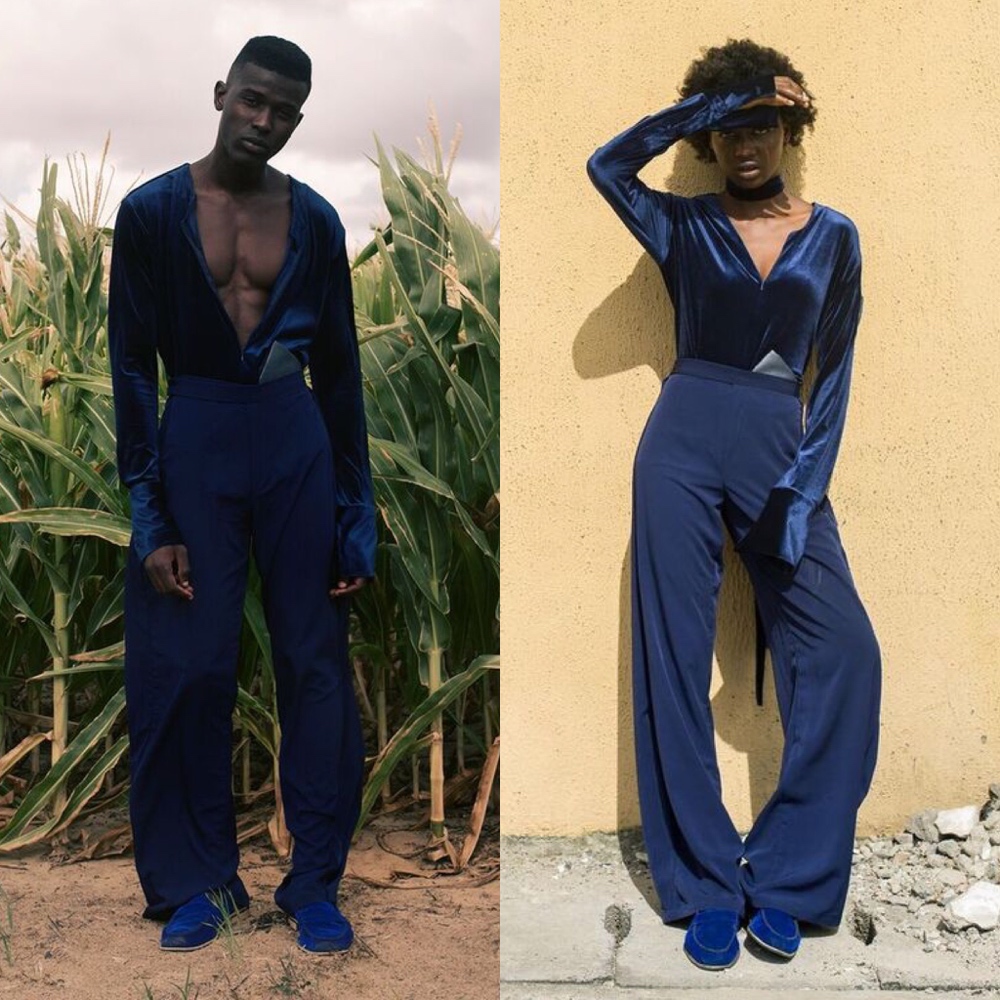 Richard: I understand that, yes that's what Adebayo said. I feel the strength of Orange Culture's pieces mostly lie as separates than sets. Except where intended otherwise
Eki: Oh ok I can see that. That being said, my favourite picture… Four dry men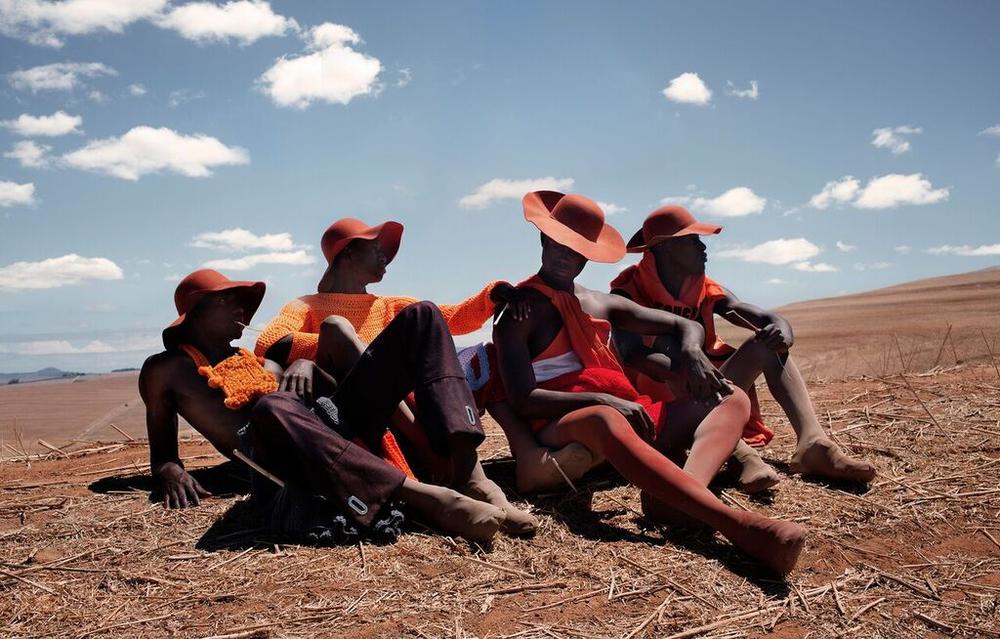 Richard: My favourite piece would definitely be the tasseled Orange sweater. I love love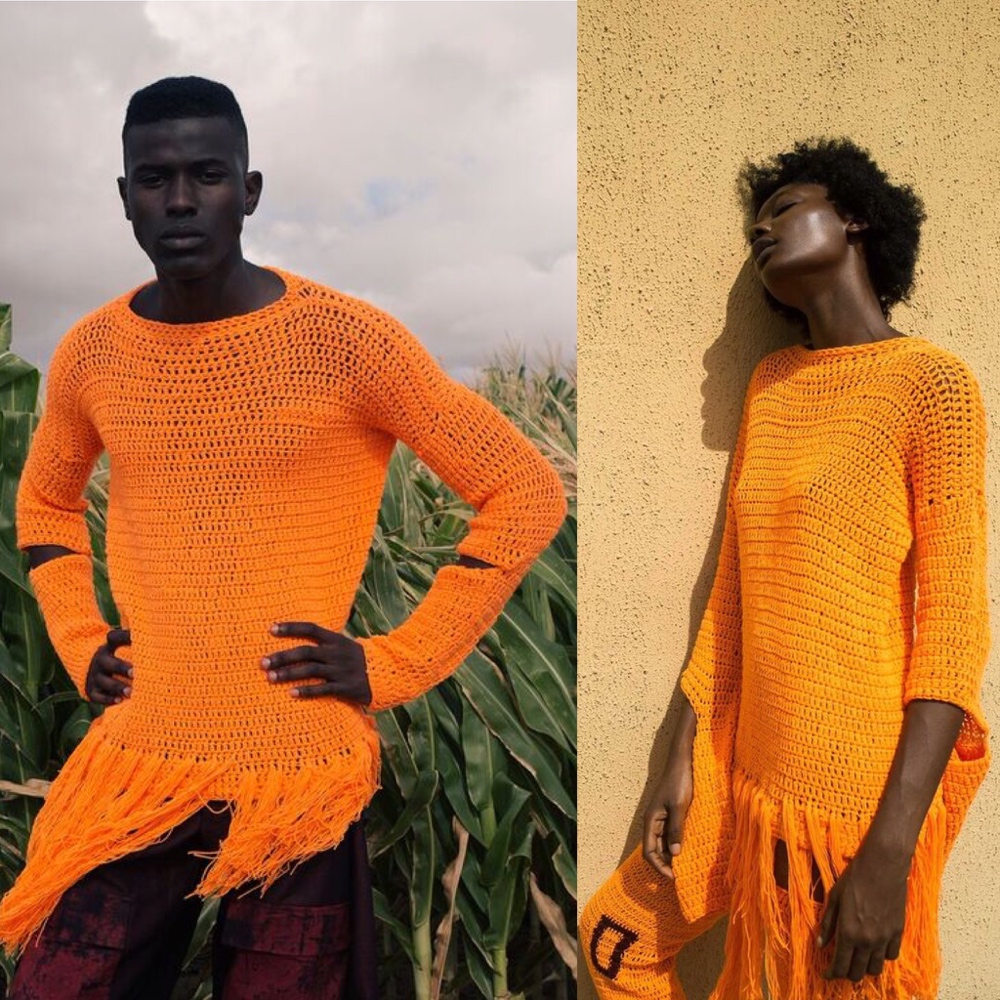 Eki: Next is Weiz Dhurm Franklyn
Richard: Weiz, very risqué. But that's the Weiz that we've come to all know, right?
Eki: Lol yea. Even with that regal collection there were still deep cut necklines, the plunge was real
Richard: Oh yes. And here, all the sheer panelling, the deep necklines etc, quite for the brave
Eki: I really like that green coat, I love the colour but my fave pieces are these black maxi dresses. I'd wear the second one in a heartbeat, with something underneath it sha
Richard: That coat is my fave piece, very lovely. Oh, that second one is goooooooddddd!!!
Eki: Lol I knoooow I want it!!!
Next is one of my faves, Mademoiselle Aglaia's Frida Kahlo inspired collection
Richard: Very colourful and culturally poignant. Really interesting pictures too and set design
Eki: Yup I love the colours, the floral crowns and the set design, the contract of the blue background against the mostly red clothing. The clothes were great, very well made. So hard to pick a fave
Richard: Oh yes. Very very
Eki: My fave thing would be the print jacket and white floral dress but this was such a hard decision, I want almost everything in my size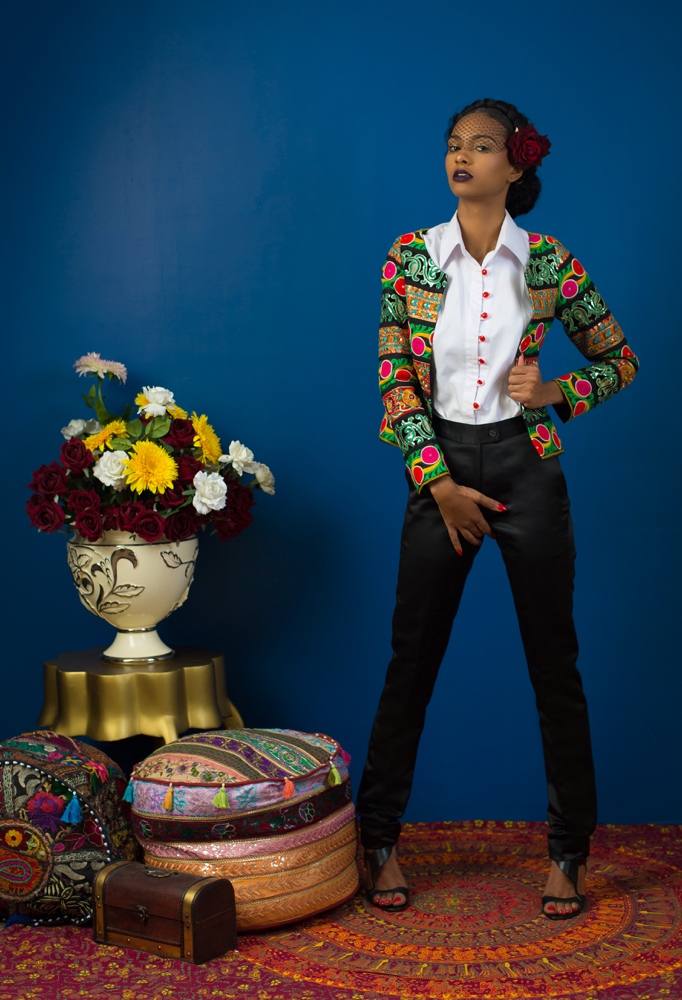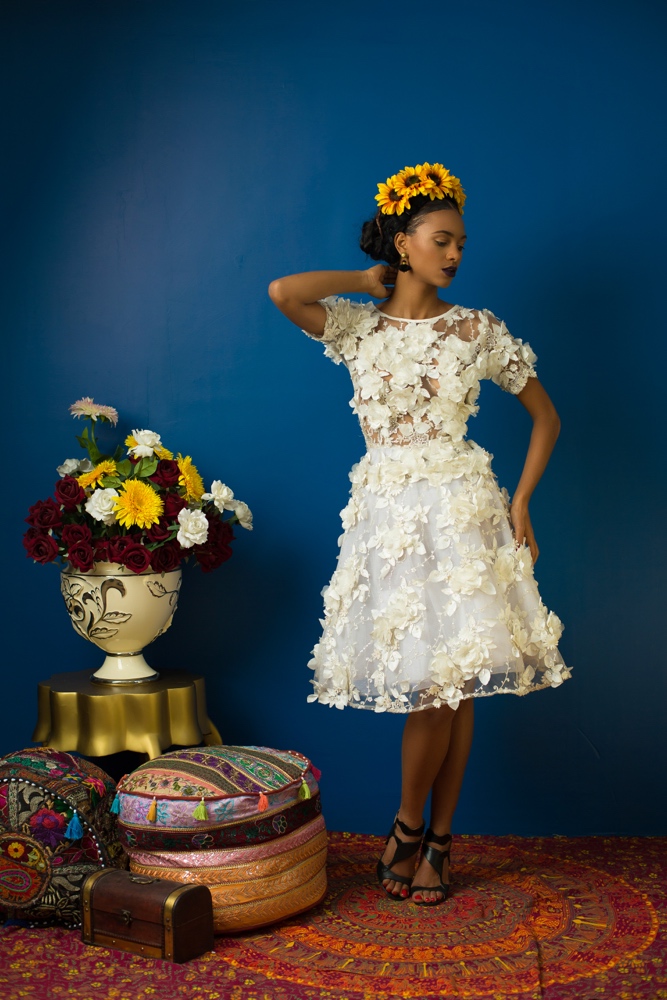 Richard: I understand how this feels. When you're not sure of what to pick because of how much you want everything. My fave would be the white short sleeve shirt with the Mona Lisa painting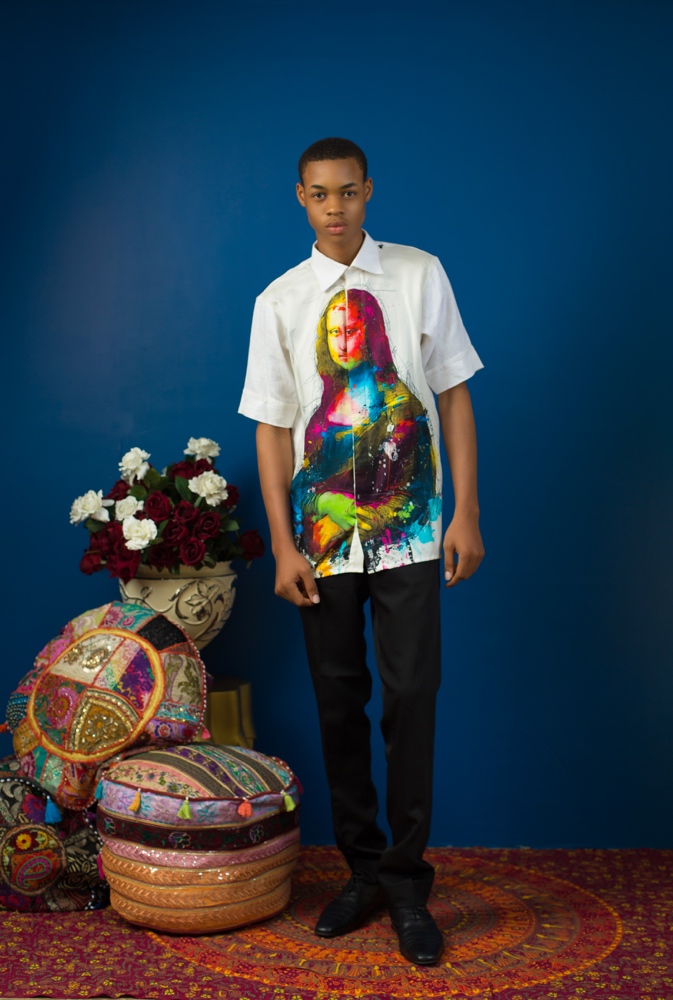 Eki: Yea I like that as well and I can definitely see you wearing it. 87origins next
Richard: Clean, simple and minimal, just my sorta stuff and very wearable.
Eki: Exactly, I liked it a lot
Richard: Finally something to stand the likes of H&M
Eki: Hm, I see that. It's a great ready to wear collection, I just want them to have a store so I can walk in and be blown away, get that real high street store feel. Fave piece is the black dress of course, so chic.
Richard: I completely agree with you, I'd totally buy something too. I love that denim jacket and the cap. In short, I like it all. Clean, simple and functional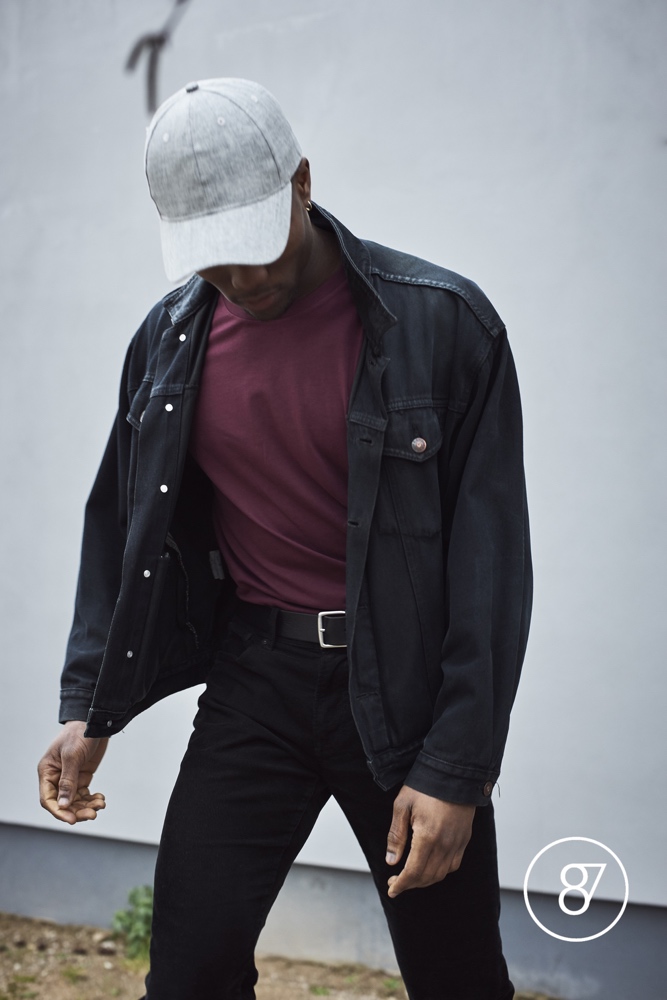 Eki: Yea me too. So Bankole Thomas
Richard: Oh yes. Clean and crispy. I really don't know if it's the location that's giving me that vibe or not but over all, I thought it was a cohesive collection. But they could have used some good styling
Eki: Yea I think so too. To be honest I don't really have much to say about this one but I think the menswear surpassed the womenswear here in my opinion. But the tailoring is great overall. Fave is the green suit the guy has on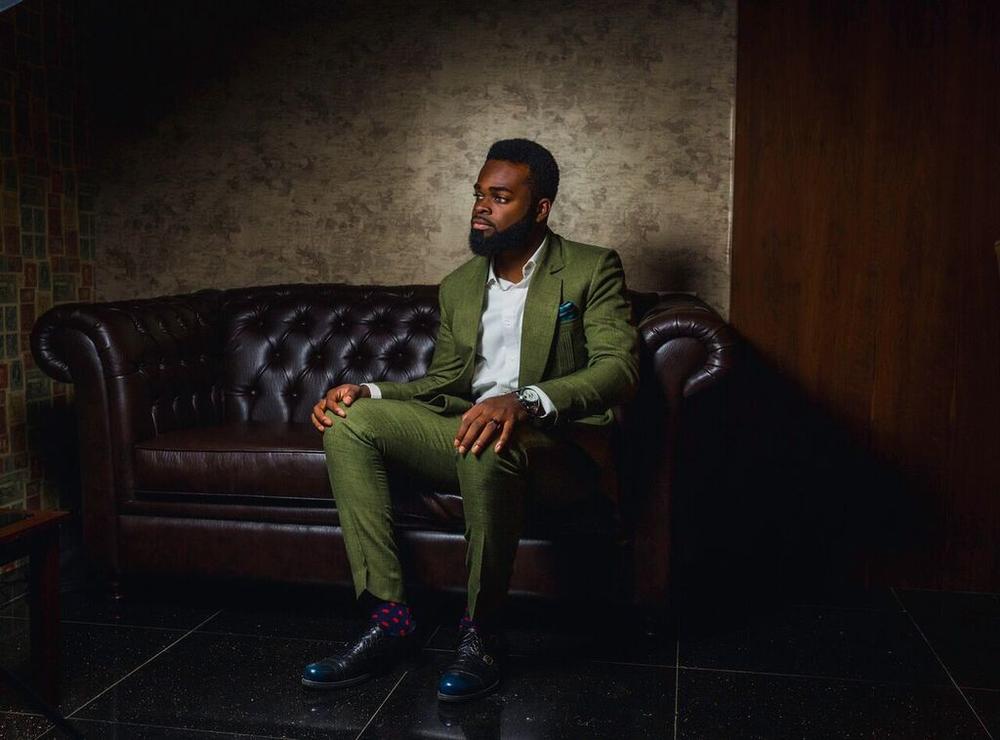 Richard: Oh yea… I like this green too, really nice
Eki: So this is the final one, we are done for this week. Bye bye
Richard: Hahahaha, Bye bye
***
Frida, The Plunge and Four Dry Men. Frida came from Mademoiselle Aglaia's Frida Kahlo inspired collection. Fringe refers to Christie Brown's use of fringe in her collection. Four Dry Men (similar to three wise men), comes from Orange Culture's campaign shoot.