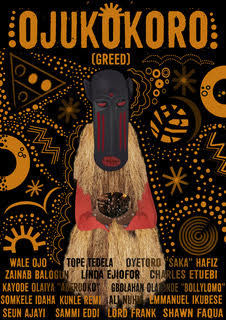 Nollywood box-office sensation, "Ojukokoro" (Greed) is now set for its first US premiere at "Nollywood 3.0" organized by KJM3 Entertainment Group. The premiere holds at the Metrograph in Newyork City on April 13th, 2018 and will be screening daily Located at 7 Ludlow Street in the heart of the Lower East Side.  Metrograph is a unique experience for seeing prestigious films.
The theme is "Nollywood 3.0: Images and Stories from the African Diaspora". Combining the two unlikely genres of comedy and thriller, Ojukokoro tells the story of an attempted robbery that goes very wrong from three contradictory points of view.  The film's director is Dare Olaitan.
Date: Friday, April 13th, 2018
Venue: No. 7, Ludlow Street, USA
 "Nollywood 3.0" represents what we were missing back in the 90's- a pipeline. The entertainment value for western audiences of films like "Ojukokoro" and the other films in our program, is head-and-shoulders above what people might expect from the older version of Nollywood," says Marlin Adams, another KJM3 partner.
——————————————————————————————————————–
Sponsored Content