2016 was the year the Naira crashed against every currency known to man and Nigerians everywhere switched focus and conversations to "how to earn dizz dollazzz pleaxxx??' and my household wasn't an exception. My husband and I had done our household budget for the year and as the true mother hen that I am, I panicked and said to him, "WE NEED TO SPEND LESS…" but as the true Igbo man that he is he replied with "WONZ WE NEED TO EARN MORE". So we embarked on OPERATION 'What to export so we can earn dollars'. From palm oil to tomato paste, African inspired flip flops to fantasy sports (we eventually embarked on the fantasy sports but that is another story), we would sit down every evening with our cuppas bouncing ideas and analyze them critically. It was good bonding in hindsight but don't tell him that … lol. 
In June, one of my sisters – a photographer who lives in Saudi Arabia – had come to Lagos to do a 30-day trip around Nigeria. Naturally, she was on the look out for gems and interesting trinkets to take back with her. She found this darling crocodile skin satchel in Kano and was so excited to take it back to Saudi to show off to her princess friends! At this point, my husbands business antennas begun to tingle and he started to ask questions about their spending patterns and how much they'll be willing to pay for croc skin bags. That night, Apàárt was born.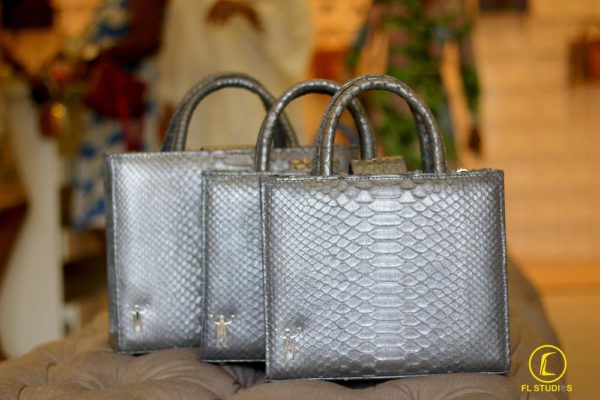 It pains me to admit that my husband came up with the name and even the idea for the logo. He will never let me live it down and now insists that I refer to him as the creative one. While we were name-storming, he said with conviction, "let's call it APA-ART". 'Akpa' means 'bag' in Igbo (and incidentally 'arm' in Yoruba) and ART because bag making is an art and we had the long-term view of working with talented artists – creating a new canvas for them and giving our customers the opportunity to flaunt their "piece of art" everywhere they go. 
The logo also derived from the ancient Nsibidi script of Eastern Nigeria – we were really keen on showcasing Nigeria to the world – our art, our craft and our history. I have started practicing my speech for when we are featured on African Voices with artsy fartsy terms like juxtaposing and abstract expressionism #noshameinmygame. 
Onto the bag making proper – the first thing we did was research – as we wanted to enter a new market, we needed to know everything about how to design and make bags, how to source skins and where to make the bags. I remember calling another Nigerian female bag designer to ask for advice and information which she gave me willingly! Women supporting women! We started work visiting the craft and leather markets in Lagos until we developed relationships with bag makers. We made our first sample which was a hot mess but my mum seemed to love it and she bought it! That was our first sale. At the time, we weren't convinced about the product because she was my mother after all! We went back in with all the money from the sale and produced two bags – a much better attempt! We saw the mistakes we made and came back better. We took pictures and sent to all our close friends and family and sold both bags immediately. Shout out to Oby and Funke who told their friends who told their friends who told their friends…and so on!
Now we had a business going but we wanted to keep our operations lean and spending at a minimum till we were able to get market acceptance and solid proof of concept. We kept costs low by not having in-house bag makers and no worries about space and diesel. This has its ups and downs but it made sense at the time to start off that way. We decided on a Just-In-Time (JIT) model and produced based on orders providing exclusivity for our brand.
Part 2  – The MVP
Now one of our dearest friends, manager to the amazing artist Dricky, who at the time only painted on Birkin bags, was hanging out with him at my house one day and we saw an opportunity to add some spice to our intentionally simple and classic bag designs by hand painting designs by Dricky on them. The rest as they say is history.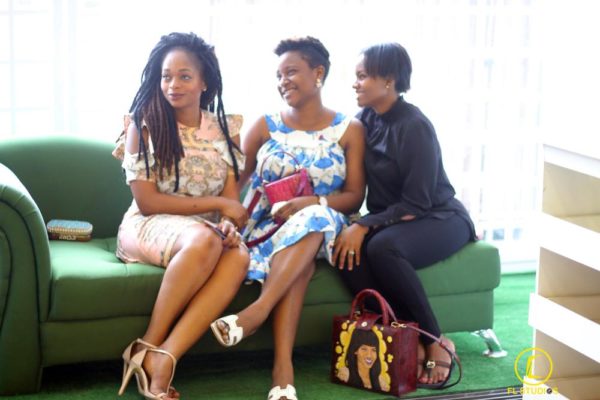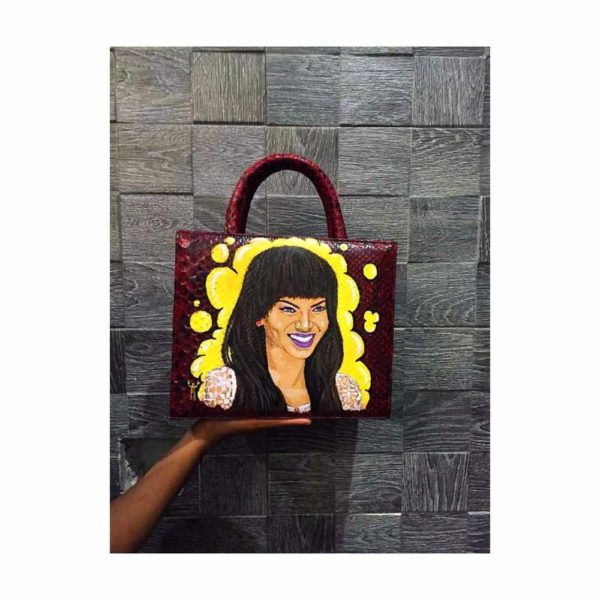 After we got our required proof of concept – we sold over 50 bags in 4 months with no official marketing, depending solely on word of mouth and our own gift of the gab – we decided to invest in the equipment and set-up we needed to grow our business – sewing machines(we got so much support from Eric who owner of Perelei, a long time leather goods designer), skins, hardware, staff, our own workshop and in December 2017, our first store. 
We built our brand using social media, and built our website for FREE using wix.com. Now, Social media is a very strange place, and I'm still trying to wrap my head around it but one thing is for certain, it is a POWERFUL TOOL. For one, it puts you and your product/service in the hands of a worldwide audience with the click of one button. Our very first sale outside of family and friends was through Instagram by a lovely boutique in Qatar. We were balled and baffled by the request and the rapidity of closing the sale. I kept wanting to ask her "ARE YOU SURE??" because I couldn't understand how a stranger from a faraway land wanted to buy something from us! 
This story will not be complete without talking about strategic influencer marketing. The first person of influence to ever be seen carrying our bag was our Nollywood queen Genevieve Nnaji. It didn't matter that she didn't tag us on the post because we didn't necessarily need her followers following us, but we needed it for validation from our own target customers because – Genny is a big deal!! After that, our Instagram superstars Nnenna & Leslie Okoye and Ozinna Anumudu started posting pictures of themselves rocking their Apàárt. Recently our fave Aunty Mo posted a picture of herself carrying one of her Apàárt bags and the responses have been dope! Now we've entered the moby dick of the bag making industry – discerning women who love their designer bags, appreciate the value of exotic skin and are ready to support the #buyNigerian movement.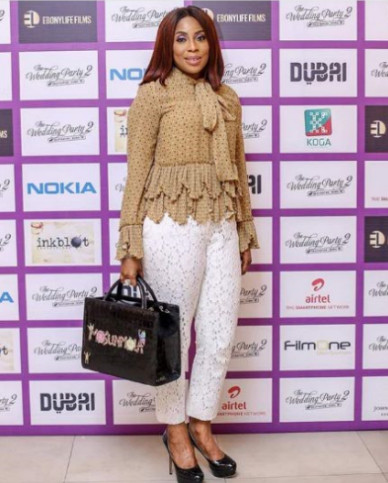 I think the funniest thing is the fact that we set up a business with exporting in mind, and have achieved significant success and growth without that segment being our primary market (we do have clients in the Middle East, UK, and America). I would say because we started with a global focus, it has shaped our thinking, design and production processes to always strive for excellence and to produce an export worthy product. We designed our model to be focused on the international market and didn't foresee that there would be a market here for high-end exotic skin bags. We haven't had any downtime since we started and are now having to consider alternatives for production to enable us to meet our target without isolating our primary market in Nigeria. The moment we realized this, we were quick to pivot and restructure our pricing from the dollazzzz to their Naira value keeping in mind that the average Nigerian shopper is price sensitive and WILL ask for a discount to which my answer will always be – SCHOOL FEES, MA/SIR.
This is just the beginning for us, its only been 9 months and 250 bags and although we don't know what lies ahead, we felt compelled to share the story of our business journey and our lessons learned so far. So here goes: 
Begin your Startup story here.
Part 3 – Smashing Goals!
Click here to read the key takeaways and how you too can smash your business goals.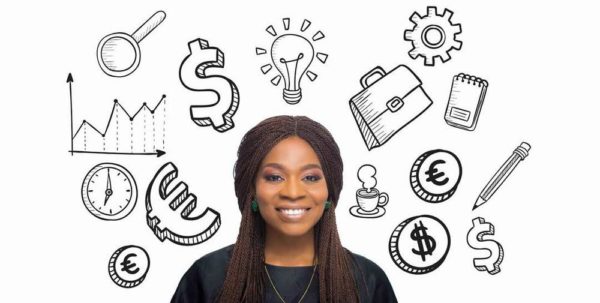 About Wonu Okoye
I love startups, I really do. I love new businesses and I enjoy the excitement and enthusiasm that entrepreneurs bring when they discover a new idea or product; This is why I started Big StartUp in 2015. Having been an entrepreneur for 9 years people naturally gravitated towards me for business strategy and advice. Identifying that there was an opportunity to coach other entrepreneurs, it became intuitive to formalize my passion for new business. 
I started the Big StartUp with the aim of sharing business experiences, developing strategy and designing business models so that entrepreneurs can get it right the first time– you'll hear this a lot. My vision is to assist entrepreneurs to build business models that are scaleable and repeatable. To inspire, support, innovate and to be the driver that puts the right resources into the hands of entrepreneurs so their businesses can go from startup to success.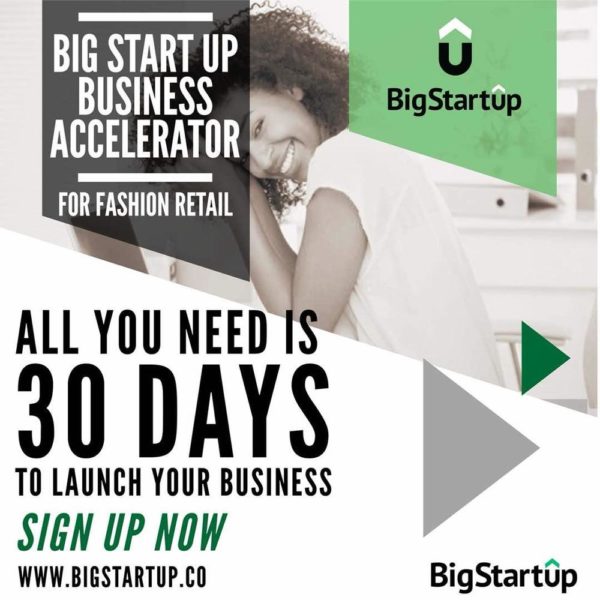 Are you ready to build a standout fashion retail brand? You should signup for our 3-month (guided learning) business accelerator course. For more information about how your business can get started, sign up HERE
——————————————————————————————————————–
Sponsored Content